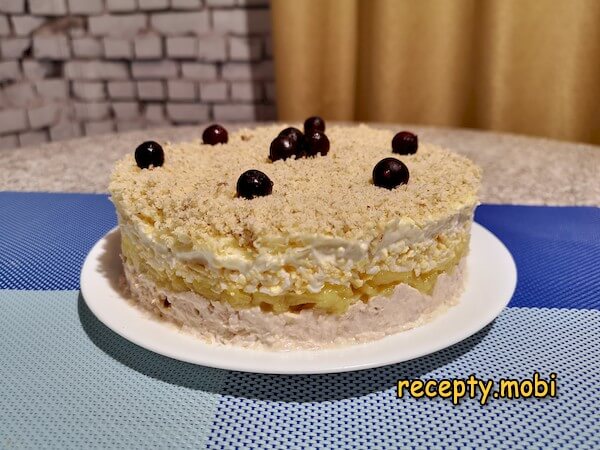 Salad with chicken, pineapple and walnuts
Salad with chicken, pineapples and walnuts will especially appeal to lovers of exotic southern fruits. Sweet and sour pineapple, tinted with a nutty flavor, goes well with tender chicken. Even the most picky gourmets cannot fail to like this delicate dish. On holidays, such a salad can serve as an independent dish or an appetizer for white wine.
Cooking time: 35 minutes.
Servings: 6.
Calories: 226.
Ingredients
canned pineapples - 300 g;
boiled chicken thighs (or fillet) - 300 g;
boiled chicken eggs - 3 pcs;
cheese - 100 g;
walnuts - 70 g;
mayonnaise - 100 g.
Cooking
1. We lay out the necessary products for the salad on the table.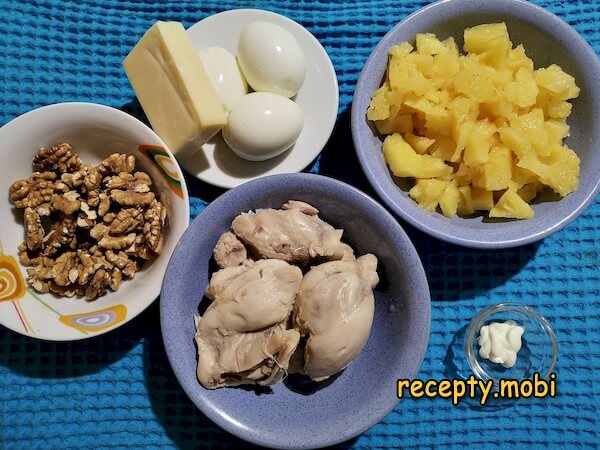 2. Finely chop the chicken meat.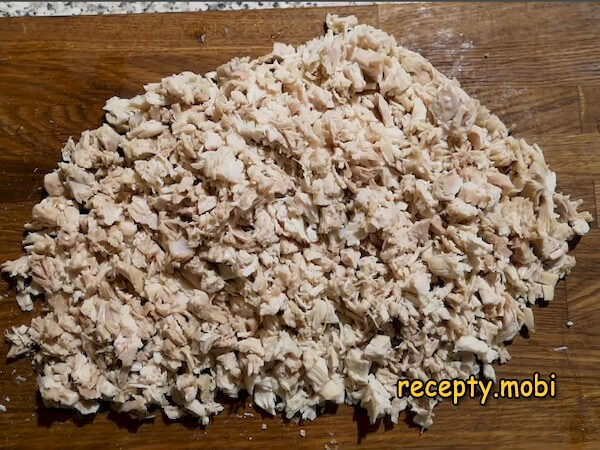 3. Drain the liquid from canned pineapples. Cut pineapple into small pieces.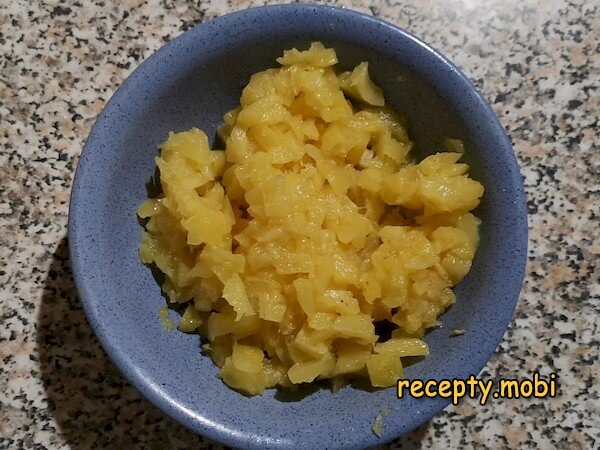 4. We skip three boiled chicken eggs through a vegetable grater.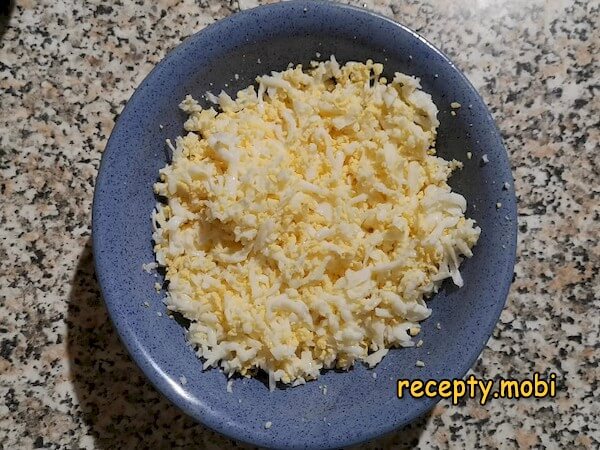 5. Grate the cheese on a fine grater.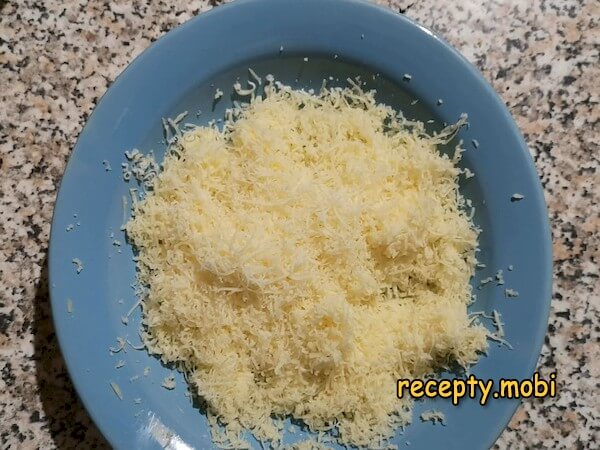 6. Using the same grater, grind 70 grams of walnuts.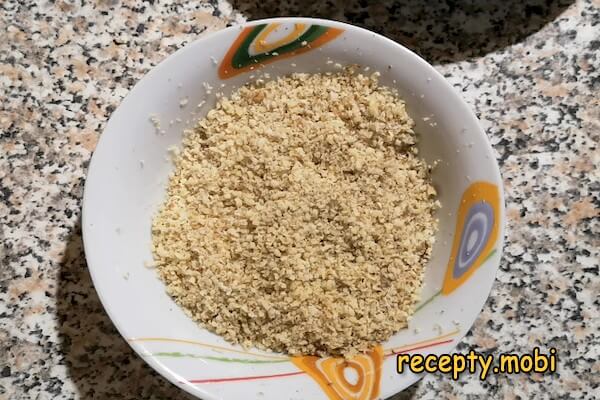 7. Mix chopped chicken meat with 2-3 tablespoons of mayonnaise.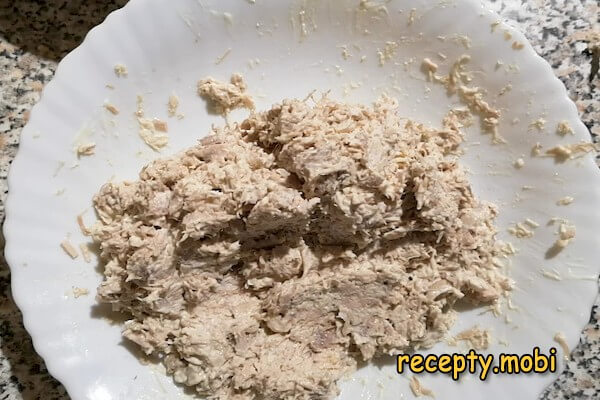 8. Using a confectionery ring (in our case with a diameter of 16 centimeters), we form a salad. In the first layer, lay out the chicken meat mixed with mayonnaise and evenly distribute it in the ring.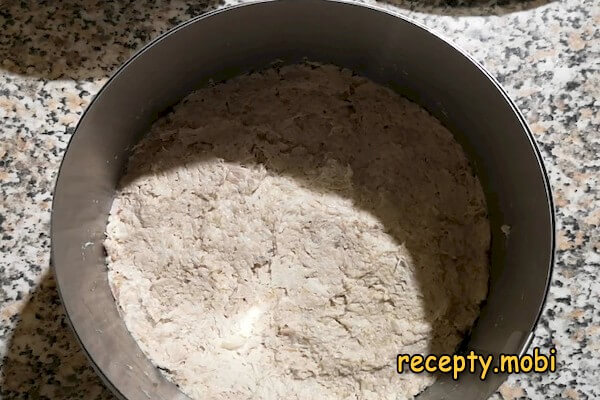 9. Lay out the chopped pineapples in the next layer.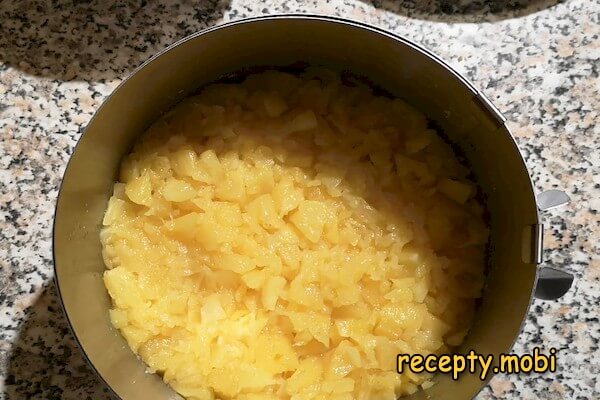 10. We send grated chicken eggs to pineapples and coat them with mayonnaise.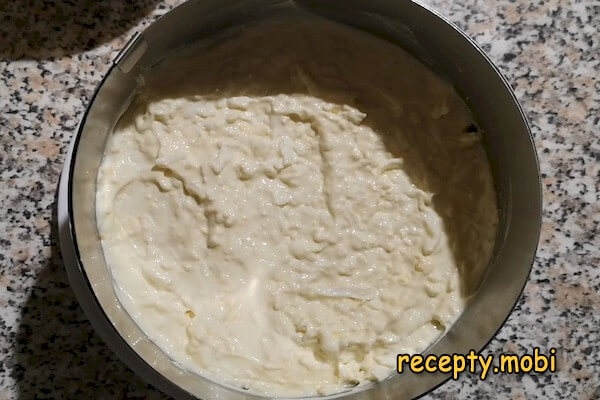 11. Next comes a layer of grated cheese and we also coat it with mayonnaise.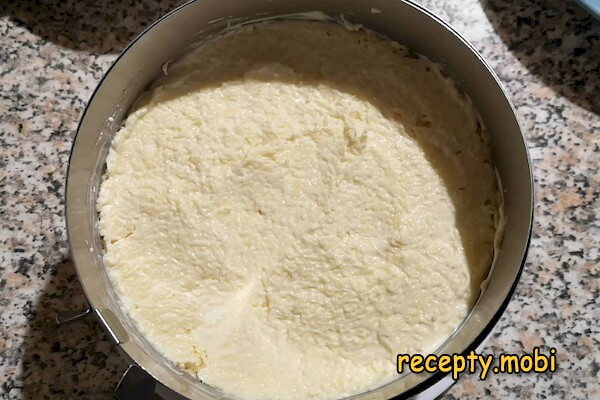 12. The final layer is grated walnuts. Now the salad with chicken, pineapple and walnuts is desirable to keep for several hours in the refrigerator so that it is better soaked.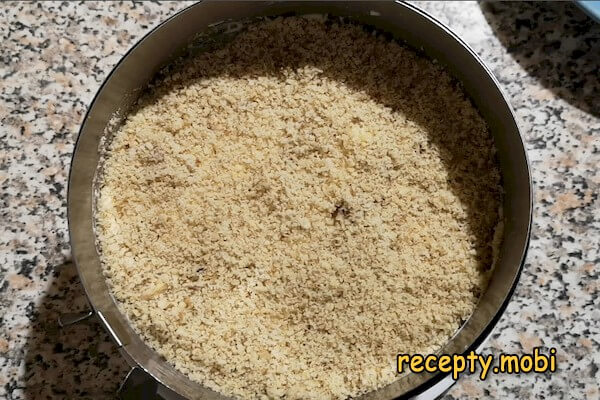 13. Before serving, remove the forming ring and decorate the salad as you wish.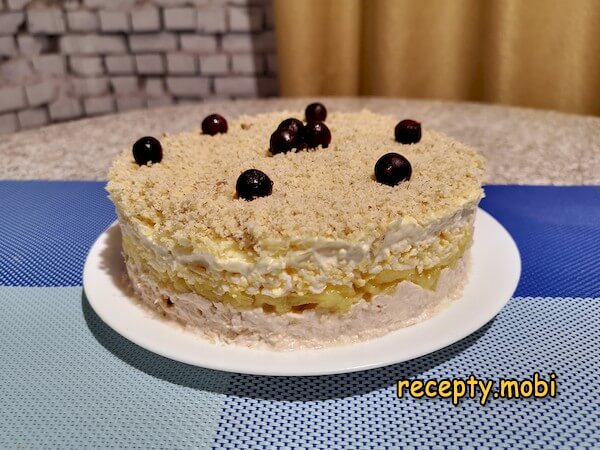 Cooking video