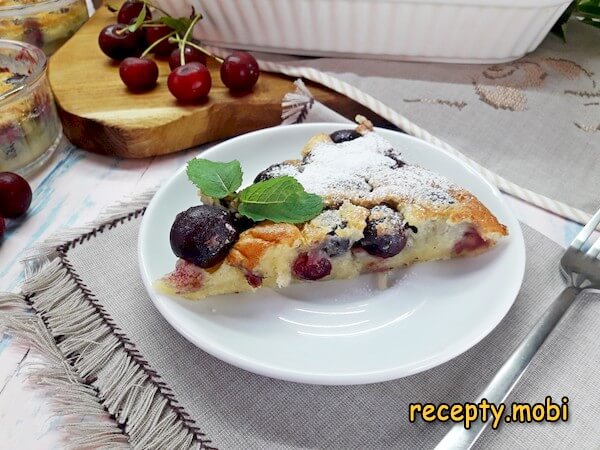 Clafoutis with sweet cherry
Finally, the season for ripening berries, including cherries, has come. I want to enjoy this berry to the full, make blockages for the winter and cook something delicious for dessert. French pie, clafoutis with sweet cherry, is somewhat reminiscent of our "Charlotte with caramelized apples" or casserole, but is prepared on a more liquid dough and with cherries
It is worth noting that French chefs do not remove the seeds from the fruits for this dish, so that the pastries do not turn out to be too watery, and the pie itself remains juicy and very berry.
Cooking time: 60 minutes.
Servings: 7.
Calories: 202.
Ingredients
only fresh sweet cherries (frozen will give too much moisture) - 500 g;
butter (for mold processing) - 10 g;
premium flour (wheat) - 125 g;
baking powder - 4 g;
powdered sugar - 100 g;
eggs - 3 pcs;
milk of any fat content - 250 ml;
vanillin - sachet.
Cooking
1. Prepare the ingredients. Immediately turn on the oven to 200 degrees.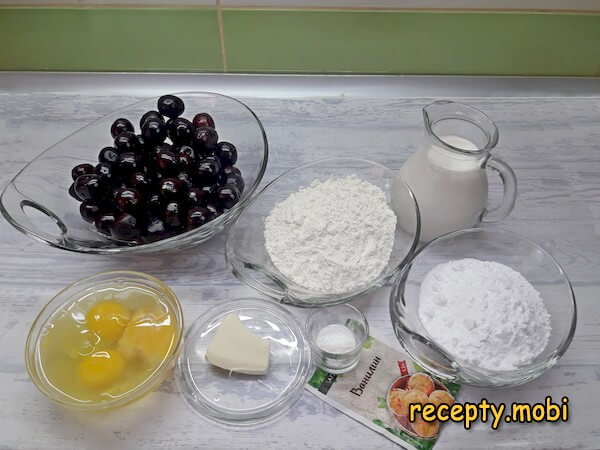 2. Sweet cherries must be absolutely dry, so after washing, lay them out on a towel and blot.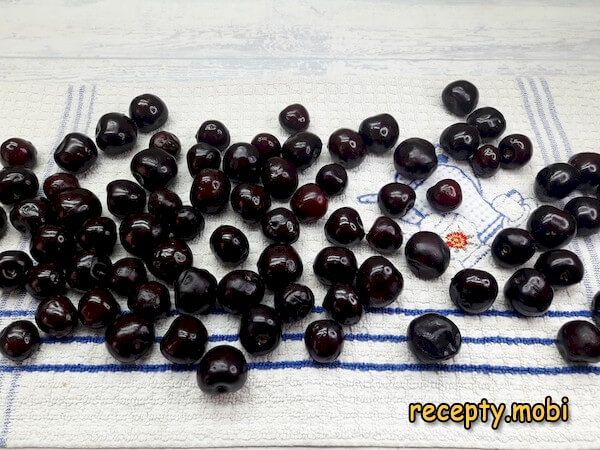 3. Place the eggs and icing sugar in a mixing bowl. Powdered sugar can be replaced with ordinary sugar, but then you have to stir the mass until the sugar crystals dissolve, which will increase the total cooking time.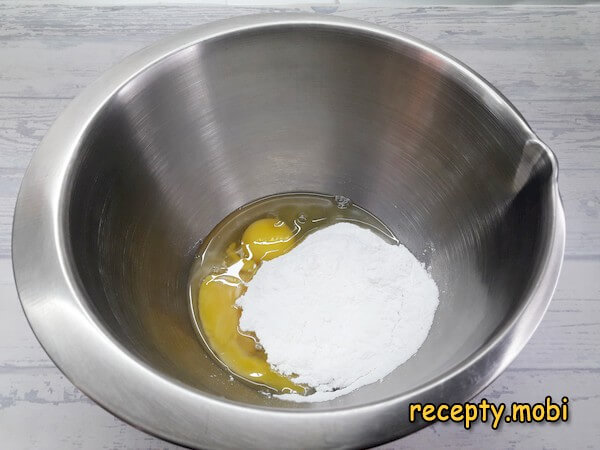 4. Stir the sweet mass with a whisk or mixer.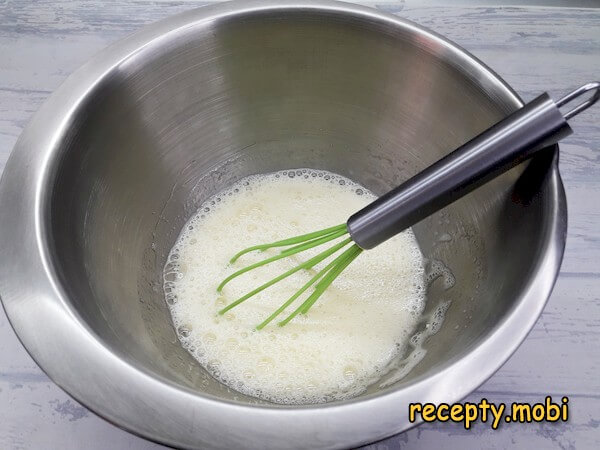 5. Passing through a sieve, add flour, but not all at once, but in small portions, stirring the composition after each addition - then the dough structure will turn out smooth, without lumps.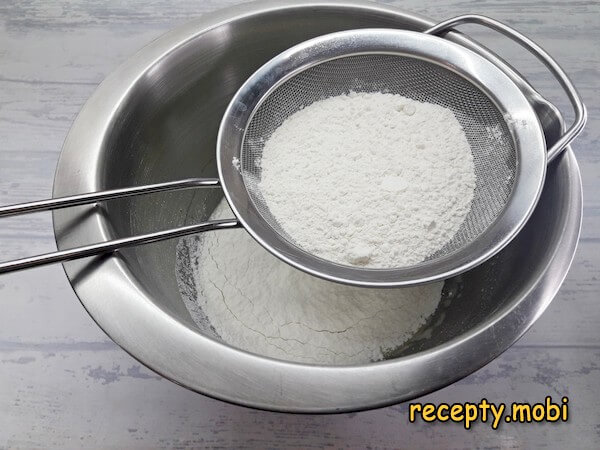 6. Add baking powder, vanillin here. Mix.
7. Pour in milk, but in the same way as flour, in small portions. The dough in composition and consistency after mixing will resemble pancake.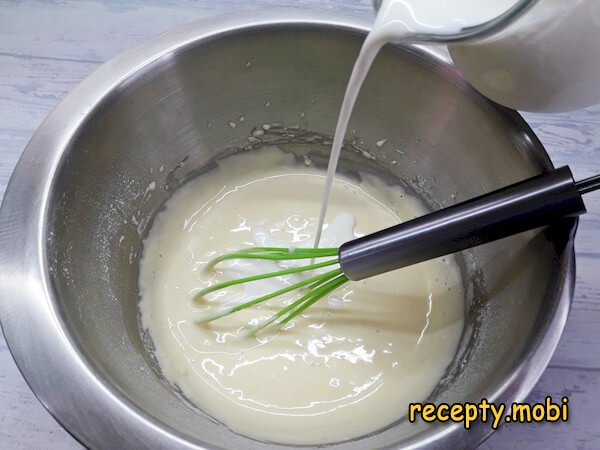 8. Clafoutis can be baked both in a large form and in individual ones. Lubricate them with oil and sprinkle sugar with a thin cobweb. Arrange the cherries first in small forms.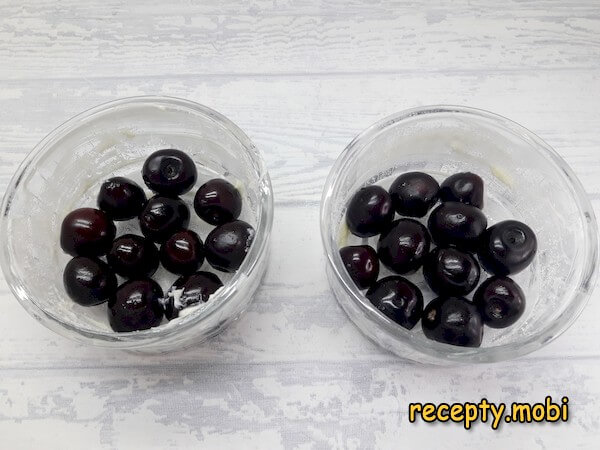 9. And the remaining berries - in a large shape.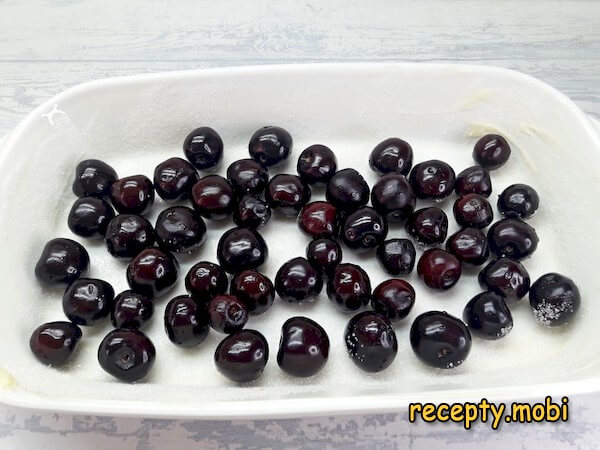 10. Pour the dough in the same way - first into portioned dishes.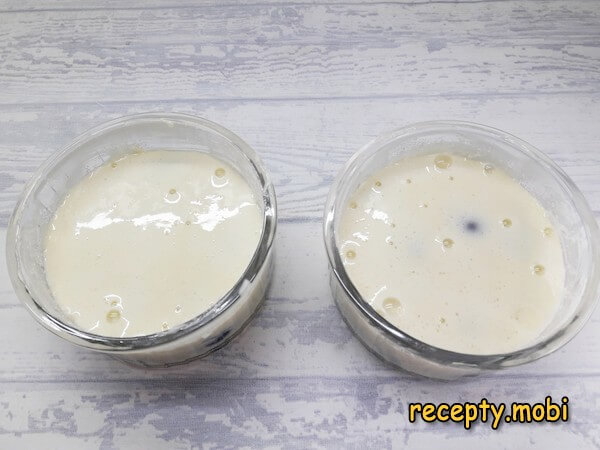 11. Then pour the dough into a large mold.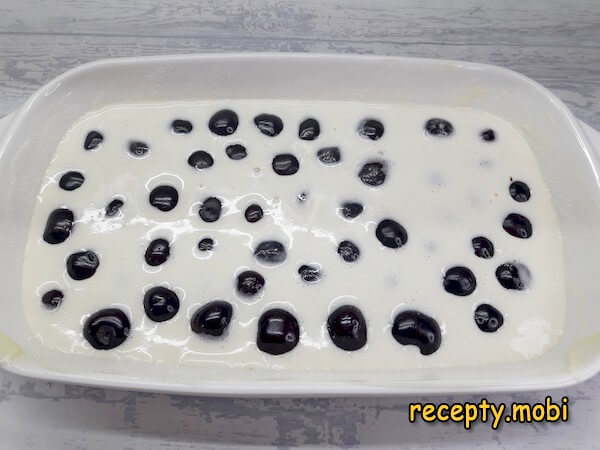 12. Place the blanks on a baking sheet, and arrange the smaller molds so that it is convenient to get them first, since the dough will bake faster in them. Place the baking sheet on the middle rack of the oven.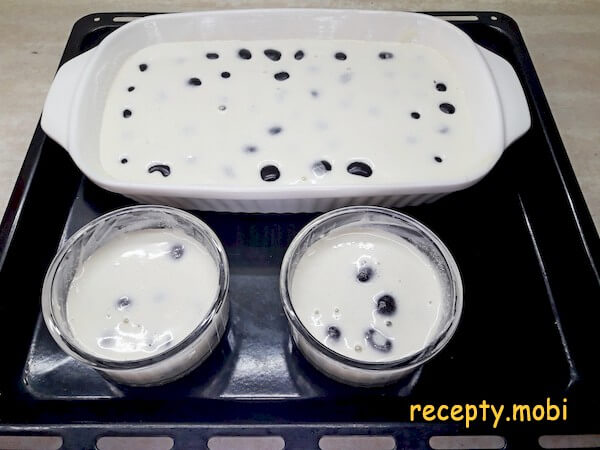 13. After half an hour, the portioned clafoutis will be ready.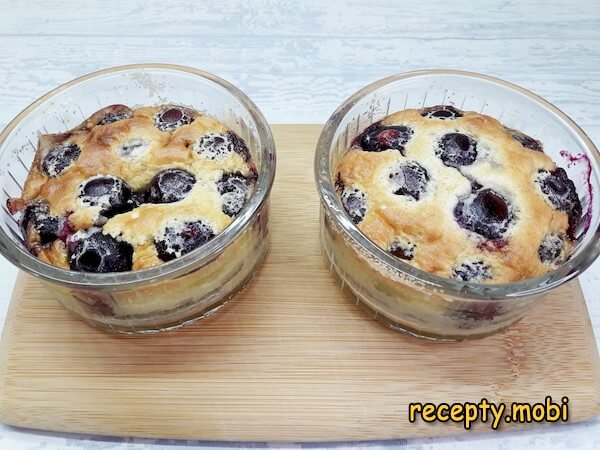 14. After another 10 minutes, you can remove a large form from the oven.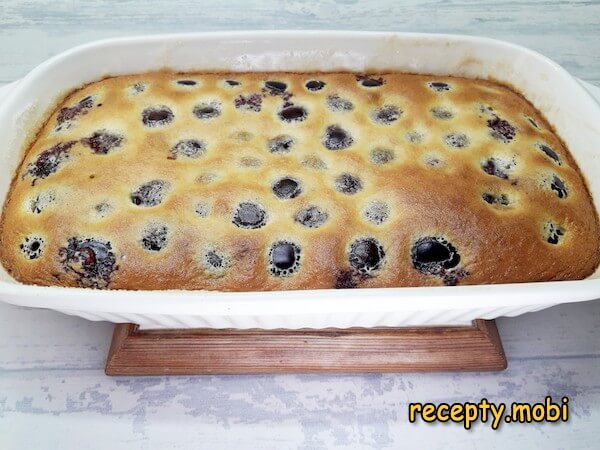 Clafoutis with sweet cherries can be served both warm and cold - it is equally beautiful and tasty. Dust the top with powder if desired.