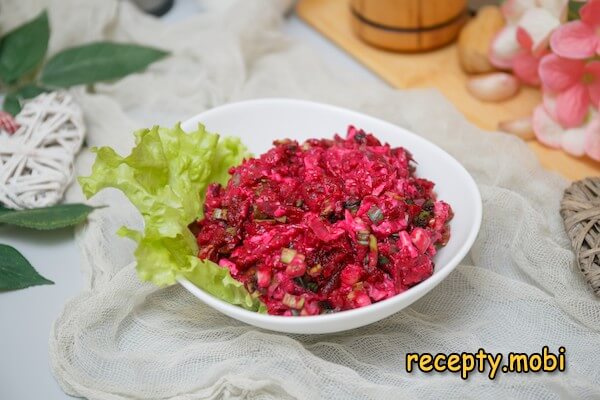 Salad of boiled beets with garlic
For this simple salad, it is best to boil the beets in advance, then the cooking itself will take a matter of minutes! This is a healthy dish with an expressive spicy taste. Enjoy its ease and accessibility. For the menu for every day, a salad of boiled beets with garlic and green onions is perfect. The ingredients for this dish are simple and almost always available in the refrigerator.
Cooking time: 60 minutes.
Servings: 2.
Calories: 155.
Ingredients
200-250 grams of beets;
50-70 grams of green onions;
50 grams mozzarella;
3 tablespoons of mayonnaise;
1-2 medium cloves of garlic;
salt and spices - to your taste.
Cooking
1. Wash the beets well and boil until fully cooked. Boil in plenty of boiling water, about 30-35 minutes. The time depends on the size of the beets. By the way, if the beets are large, you can first cut it into 2 parts for convenience. Cool the prepared beets. Wash green onion feathers with cold water.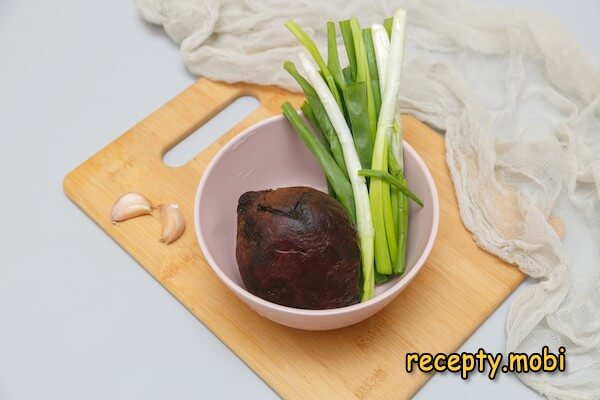 2. Chop the prepared onion into a salad bowl.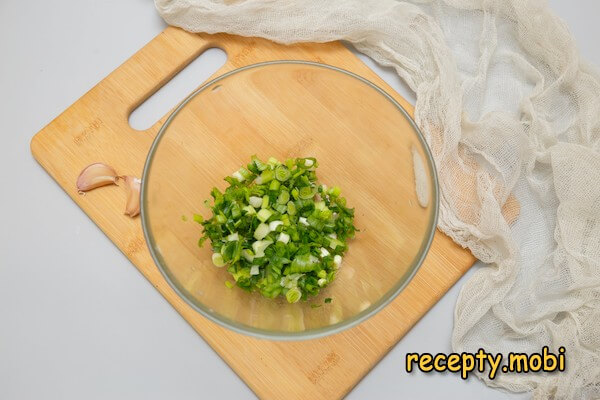 3. Then add the beets, grated on a fine or medium grater. By the way, if you wish, you can not rub the beets, but cut them into small cubes. This is already a matter of taste.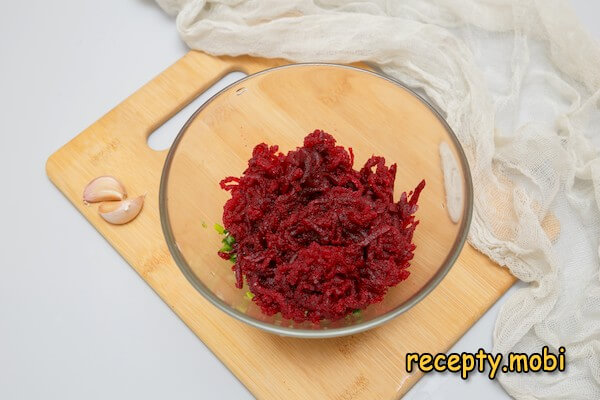 4. Then grate the mozzarella on a medium grater and also add to the salad bowl.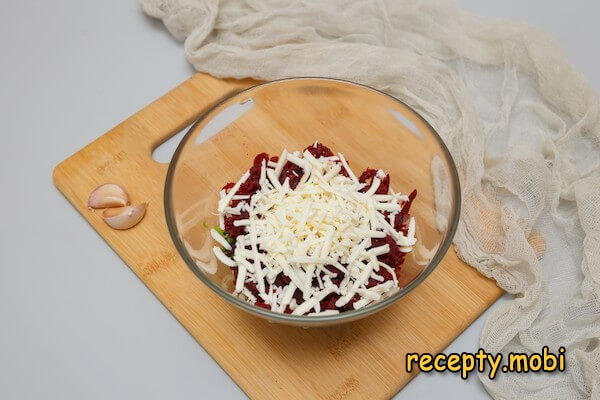 5. It remains to season the salad with mayonnaise, and for a piquant taste, add only a little chopped garlic.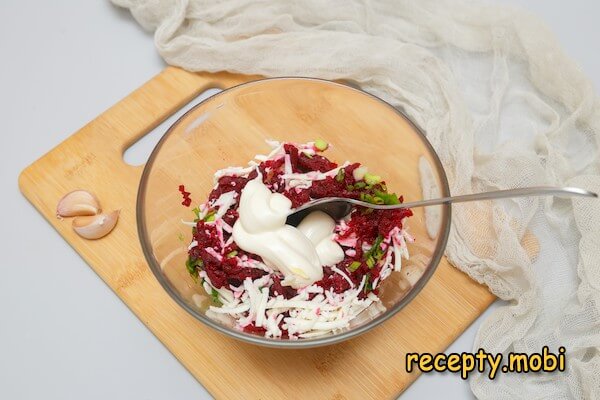 6. Mix well, leave the beet salad for 5-10 minutes to infuse a little. Serve, garnished with herbs, can be portioned. It goes well with mashed potato cutlets with minced meat and other potato dishes, spaghetti, as well as various cereals. Choose what is closer to you!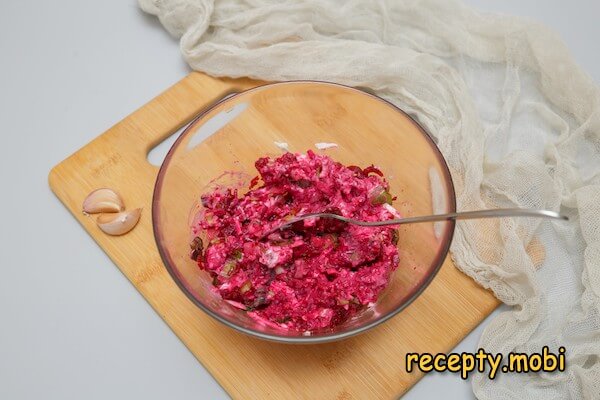 Prepare a salad of boiled beets with garlic and green onions with pleasure! Enjoy your meal!