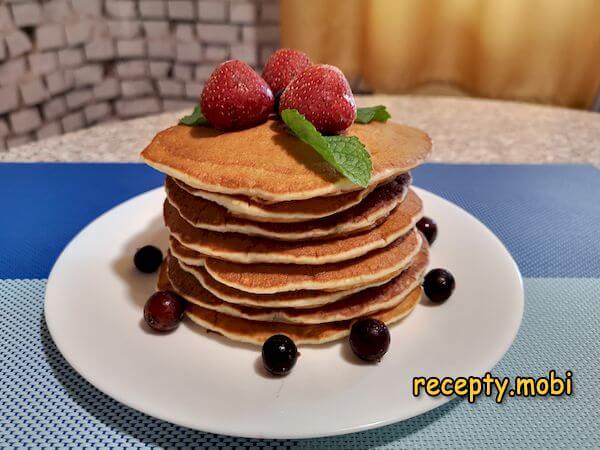 Banana pancakes with milk
Cooking banana pancakes with milk is not difficult, it's like baking classic pancakes. They cook quickly and are very tasty, fluffy and tender. This dish is ideal for breakfast, it can be served for an afternoon snack. It is better to serve them to the table immediately after cooking, when the pancakes have not cooled down yet. You can serve banana pancakes with milk with jam, fruit, cherries with gelatin, condensed milk or honey. You can pour them with any sweet syrup or add a glass of milk - it all depends on your taste.
According to our recipe, you will need a minimum of ingredients and effort. Get ready, you won't regret it!
Cooking time: 35 minutes.
Servings: 3.
Calories: 190.
Ingredients
bananas (medium) - 2 pcs;
milk - 150 ml;
flour - 150 g;
egg - 1 piece;
sugar - 2 tsp;
baking powder - 1.5 tsp;
vegetable oil - 2.5 tbsp;
salt - 2 pinches.
Cooking
1. We prepare the necessary ingredients for banana pancakes. Remove the peel from bananas. Warm up the milk a little.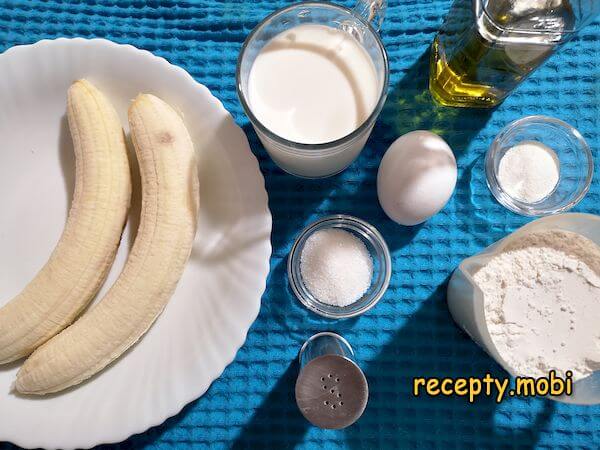 2. In a convenient container, grind the banana with a fork. I do not recommend doing this with a blender, since a thicker mass is needed. When using a blender, the mass is too liquid.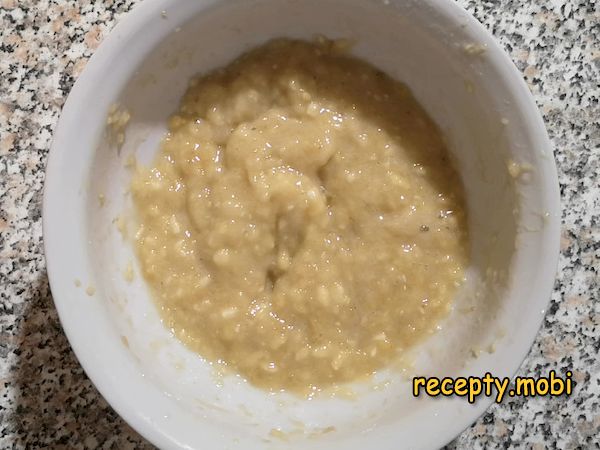 3. We drive in one chicken egg to the banana mass.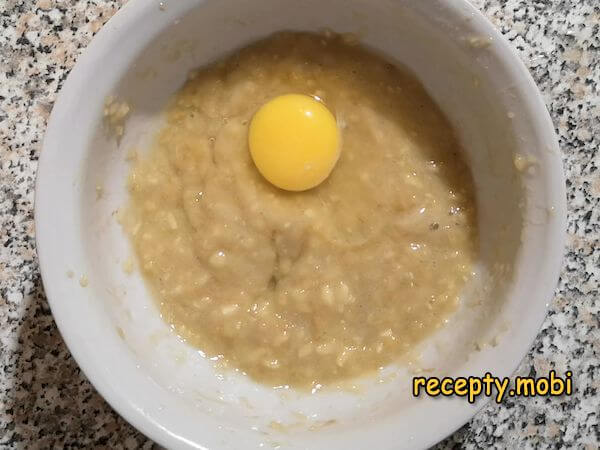 4. Pour in the same 2 teaspoons of sugar.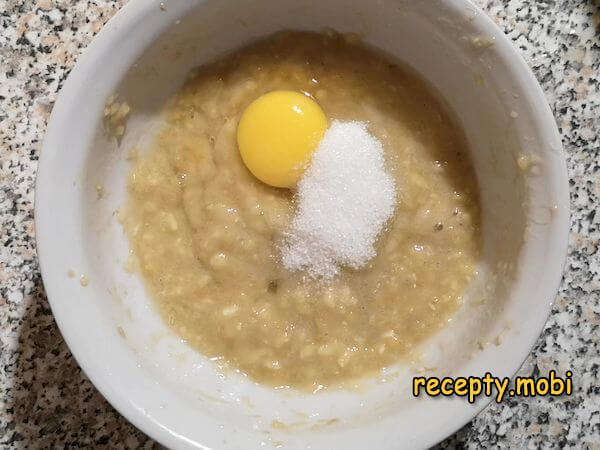 5. Add 2 pinches of salt.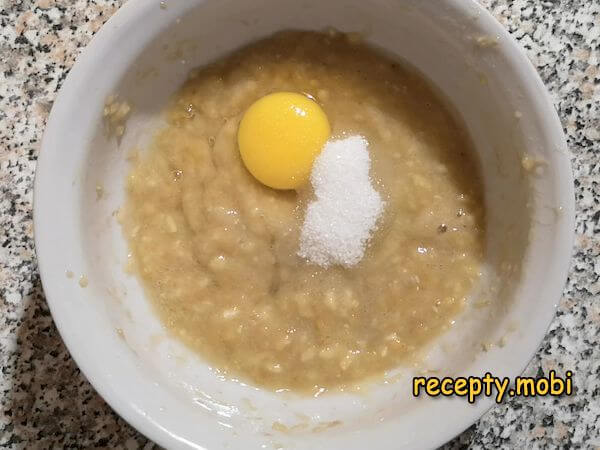 6. Put 2.5 tablespoons of vegetable oil and mix everything with a whisk.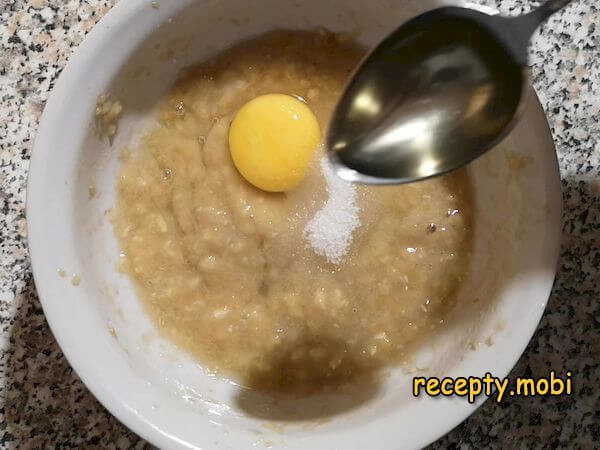 7. Pour in 150 milliliters of warm milk and mix everything until the sugar dissolves.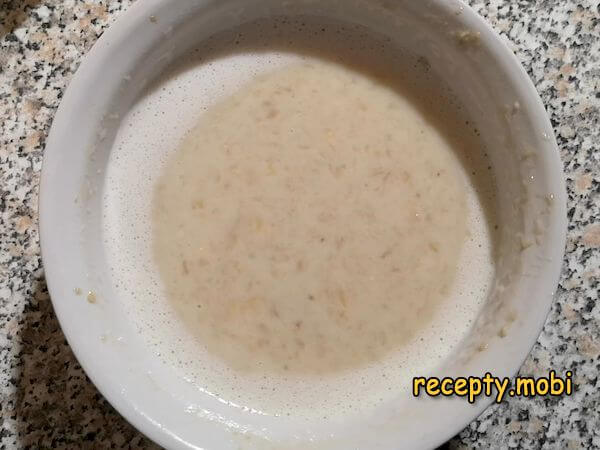 8. In a separate bowl, sift the flour with baking powder.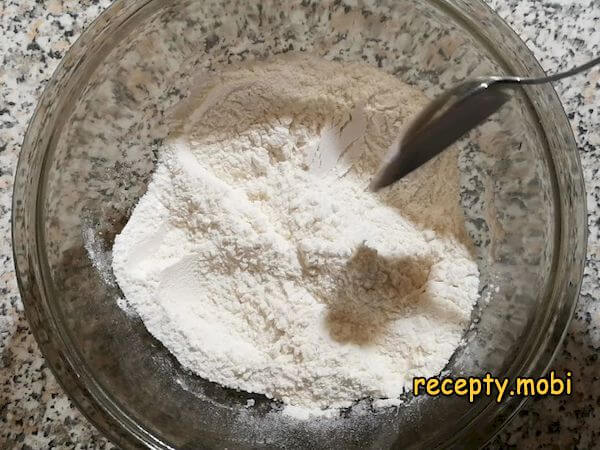 9. Pour the sifted flour with baking powder into the prepared banana-milk mass in parts and mix everything well with a whisk.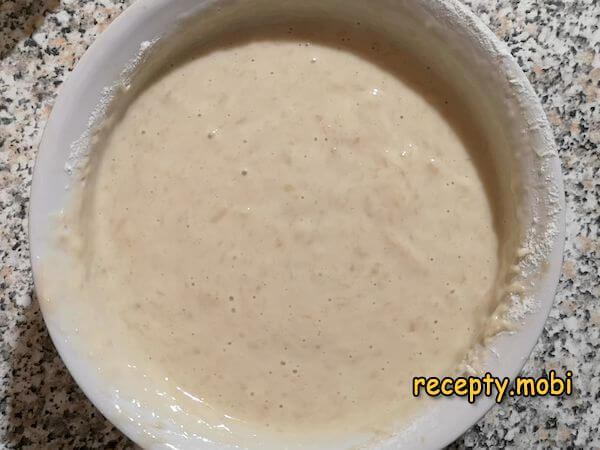 10. We will bake banana pancakes in a dry frying pan without adding oil. To ensure that pancakes cook evenly, use a flat-bottomed pan with no ridges. In this case, a non-stick pan works well. Heat up the skillet over medium heat.
11. Pour the dough into a hot pan, trying to pour into the center of the bottom. The dough should spread evenly.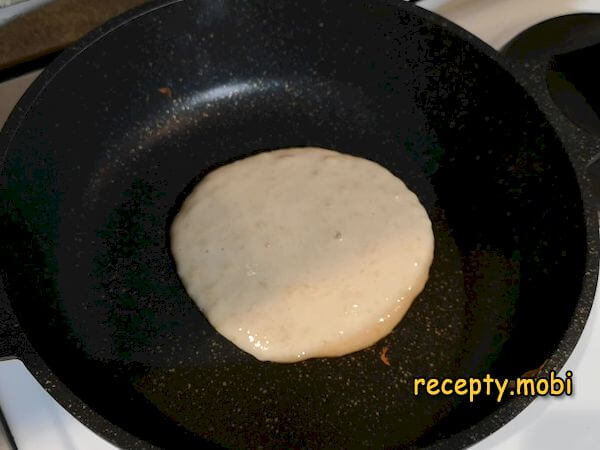 12. Bake the pancake on one side until bubbles appear on its surface, and turn it over. If you use the correct temperature, then when bubbles appear, the pancake on top should no longer be completely liquid. If the bottom of the pancake starts to burn, and the top is still liquid, reduce the heat of the stove. Well, vice versa if it is already baked, and the bottom is completely light, the heat must be increased. I baked it on the first side for about 1.5 - 2 minutes, and on the second for about a minute.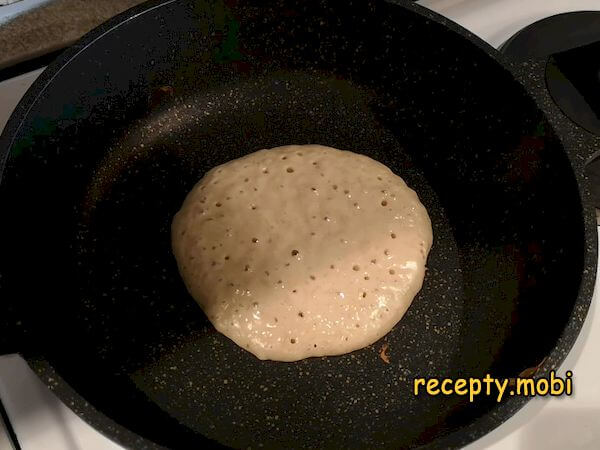 13. Fry the pancake on the reverse side until the same ruddy color as on the first side.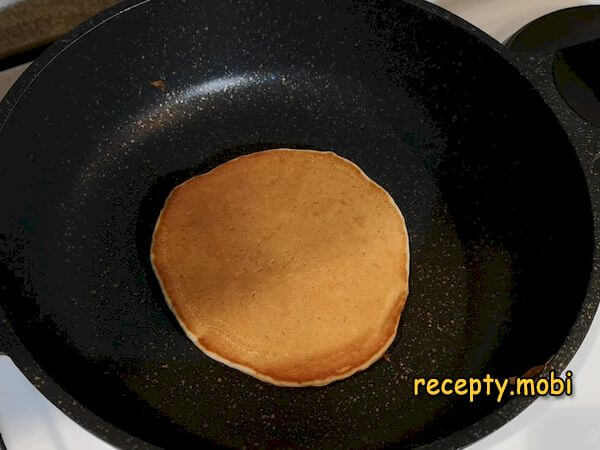 There should be no raw dough inside the finished pancake.
14. Banana pancakes with milk are ready. We put it on a plate and serve it to the table. Bon appetit.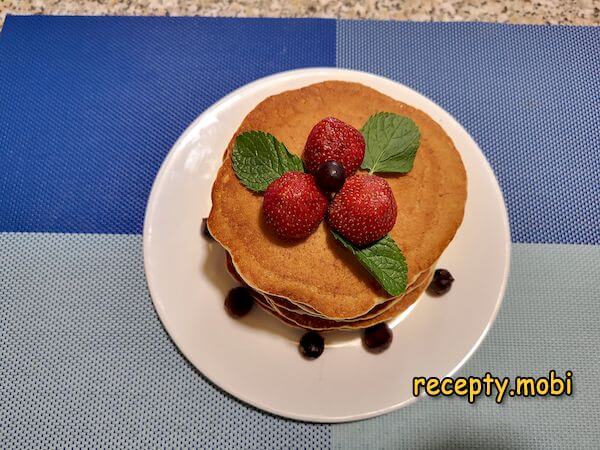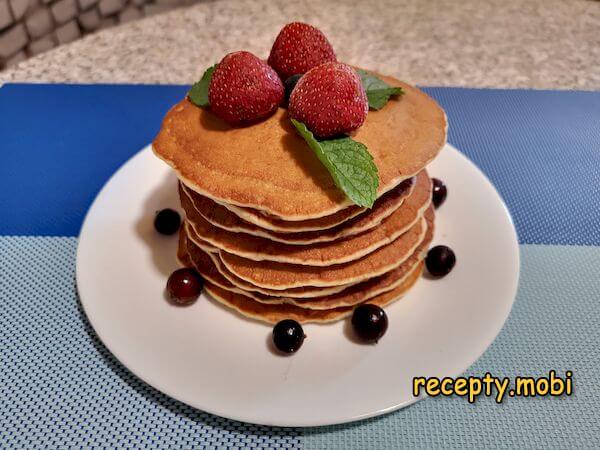 Videos cooking