Fluffy pancakes on kefir with soda and eggs
Prepare fluffy pancakes on kefir with soda and eggs for your family and friends. Always, in order for the pancakes to turn out tasty and airy, you need to follow only three rules, which will be discussed below. Fluffy pancakes on kefir with soda and eggs are prepared quickly from available products, and the result will please your family in the form of a delicious and fragrant breakfast.
Cooking time: 40 minutes.
Servings: 4.
Calories: 212.
Cooking
kefir of any fat content - 200 ml;
water - 40 ml;
flour - 240-270 g;
soda - ½ tsp;
egg - 1 piece;
sugar - 2.5-3 tbsp;
salt - ½ tsp;
vegetable oil - for frying.
Cooking
1. Prepare all the products on the list. Flour must be sifted through a sieve in advance to remove screenings and fill it with oxygen.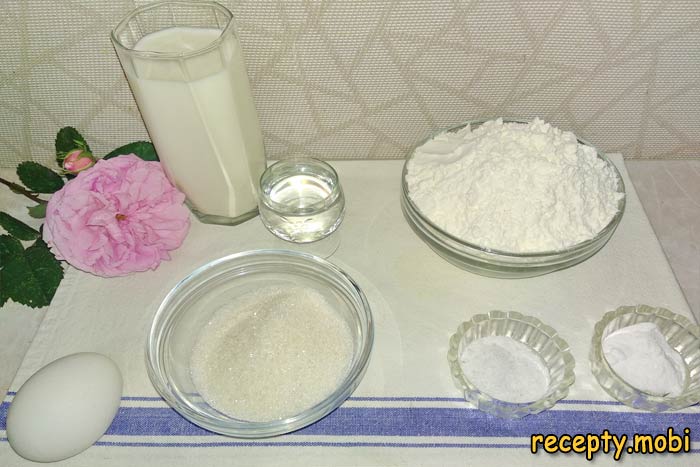 2. Pour prepared water and kefir into a small saucepan. Mix.
3. Put the pot with liquid products on fire.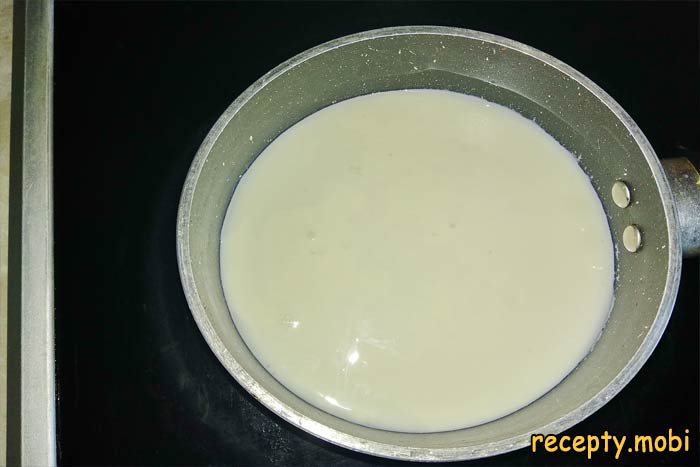 4. At this time, drive an egg into a bowl, add salt and sugar to it. Sugar and salt can be taken a little more or a little less, according to your taste.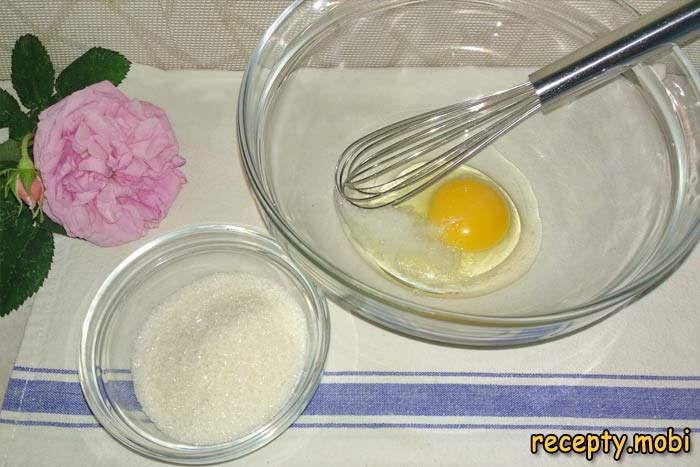 5. Using a whisk, we combine the products. There is no need to beat the mass with a blender or mixer into a lush foam.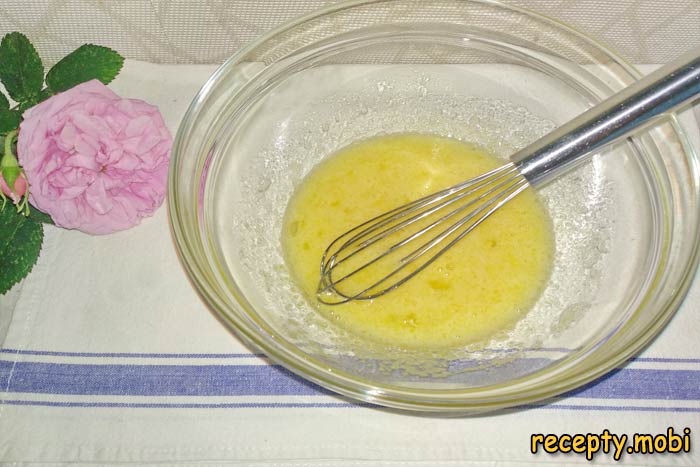 6. By this time, the kefir has already warmed up to thirty to thirty-five degrees, remove the pan from the stove. Kefir is added to the egg mass.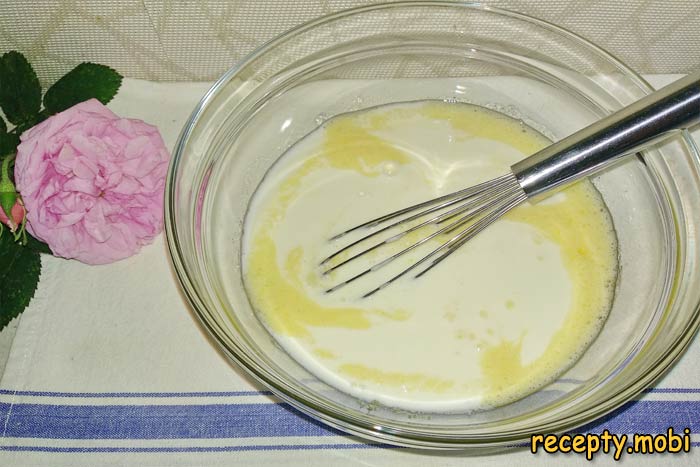 7. Beat the products into a lush, uniform foam. It will only take one minute.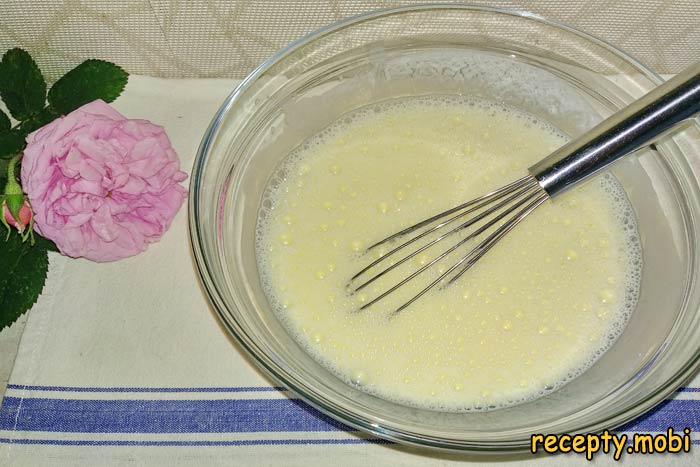 8. In two or three stages, add flour to liquid products and mix everything thoroughly.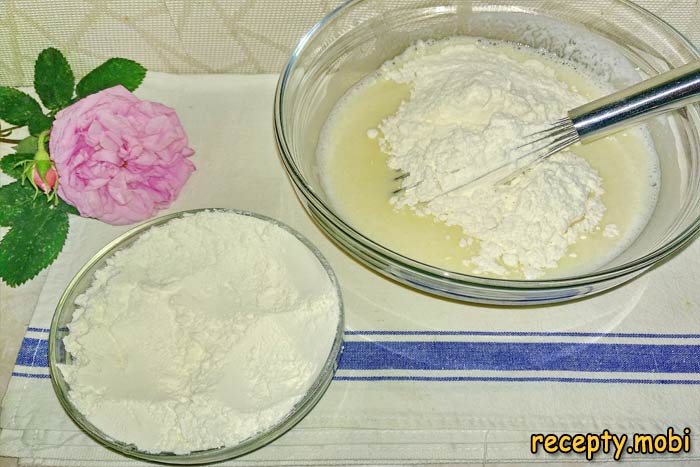 9. Using a whisk, break all the lumps in the dough. The mass should be elastic, smooth and thick, it should slide off the whisk. If the dough is not thick enough, you need to add flour. This is the first mandatory rule to make pancakes fluffy.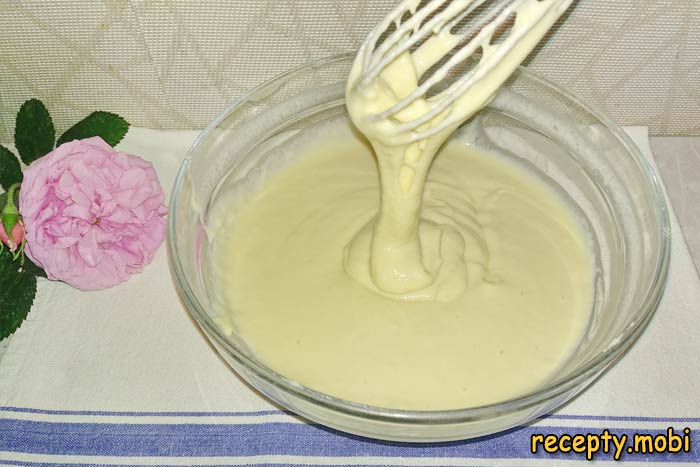 10. The second rule. The last ingredient to add to the dough is baking soda. Soda must be added at this stage. Mix the mass with a whisk.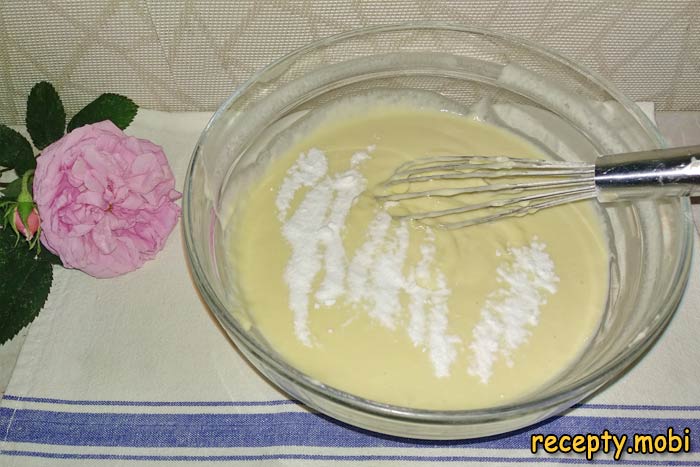 11. It is already clear that the dough is starting to work and bubbling. This will give fluffiness to the pancakes.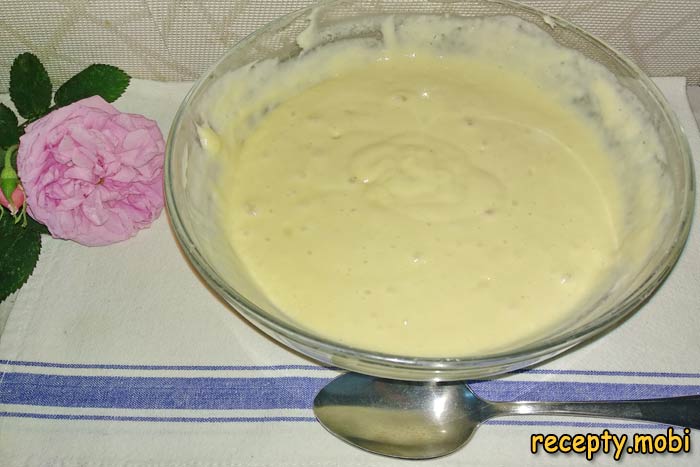 12. Heat up the pan, add any vegetable oil. Switch the heating mode to medium level. Spoon the fritters into the skillet.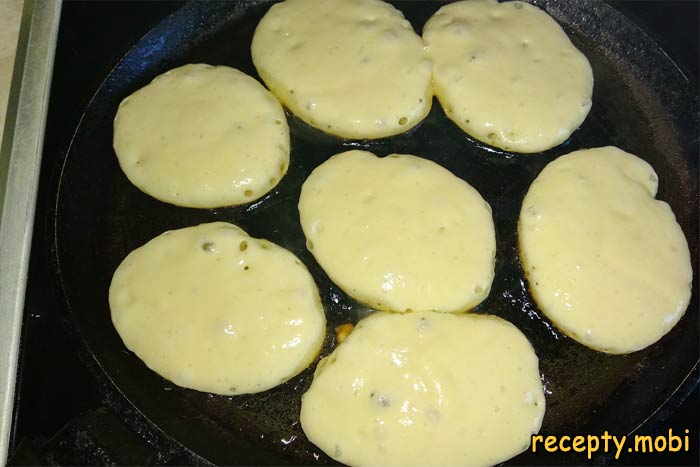 13. Bake for two or three minutes on each side. Third rule. Do not mix the remaining dough in the bowl. Carefully pick up the dough from one edge with a spoon, and so on until the dough runs out.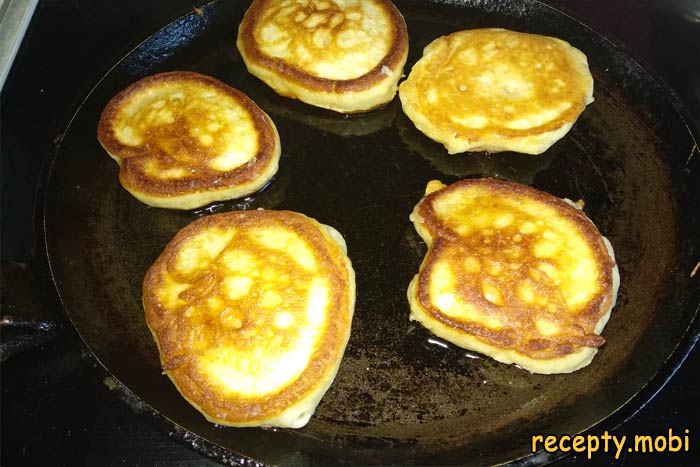 14. To remove excess fat, transfer fluffy kefir pancakes with soda and eggs from the pan to a plate previously covered with a paper towel.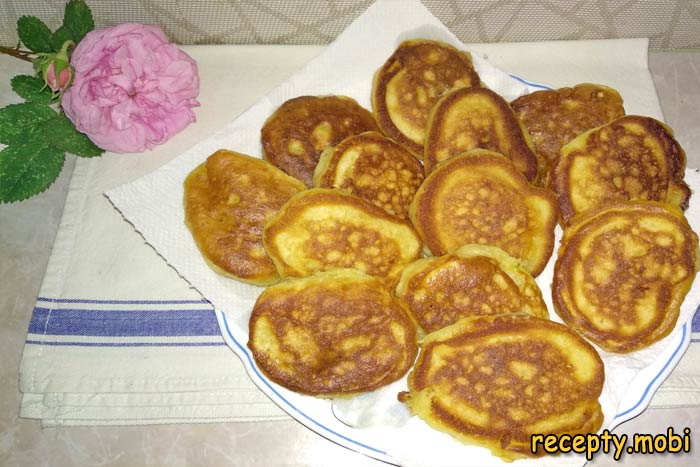 15. Sour cream is perfect for pancakes, as well as dandelion jam. You can also take jam or jam from tea rose petals - it's tasty and healthy.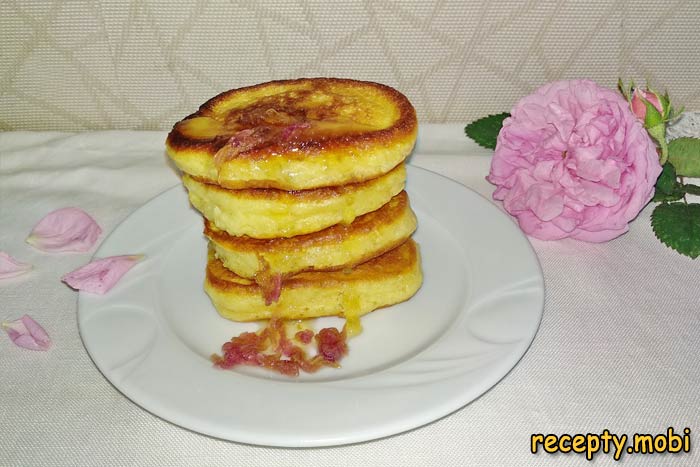 We invite the whole family to the table.
Bon appetit!