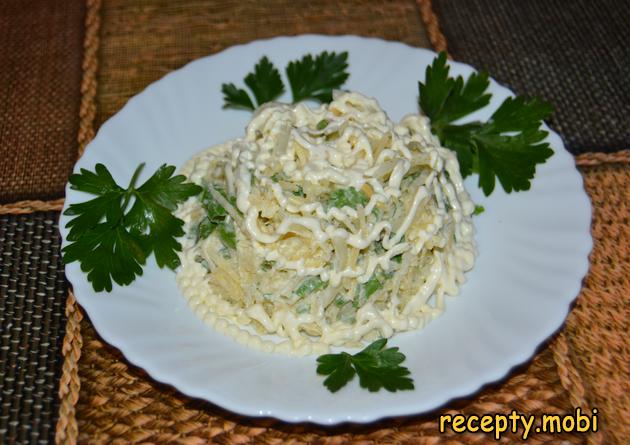 Yellow turnip salad
A simple, tender and very tasty yellow turnip salad with sour cream you will definitely like.
Cooking time: 15 minutes.
Servings: 2.
Calories: 53.
Ingredients
turnip (small);
onion - ½ pcs;
parsley - 1/3 bunch;
sour cream - 2 tbsp;
salt;
ground pepper.
Cooking
1. Products for making yellow turnip salad with sour cream.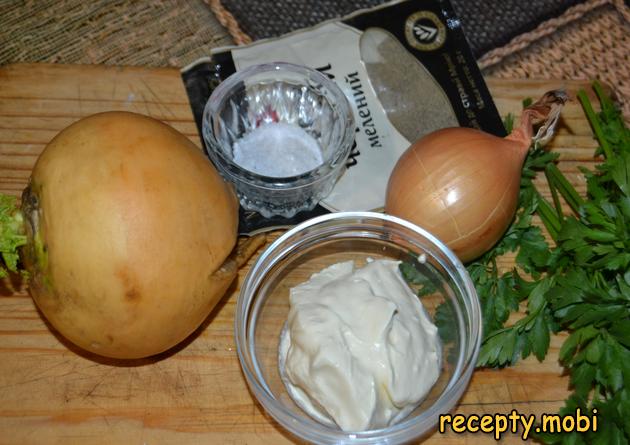 2. For salad, take a yellow turnip. Yellow turnips are sweet and slightly savory. We substitute the fruit under a stream of running water. After thoroughly washing the fruit, we clean it with a vegetable peeler from a hard skin, leaving the more tender part of the vegetable. Rub the peeled turnip on a grater. For this purpose, we use a grater for Korean carrots. From under the Korean grater comes out beautiful, aesthetic vegetable straw.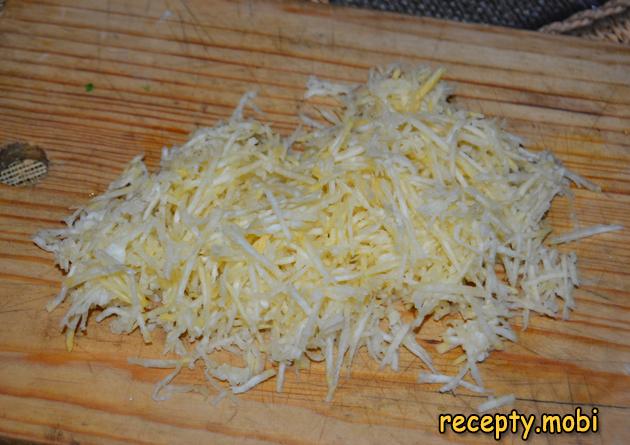 3. After washing and chopping the parsley finely, we send it to the chopped turnip.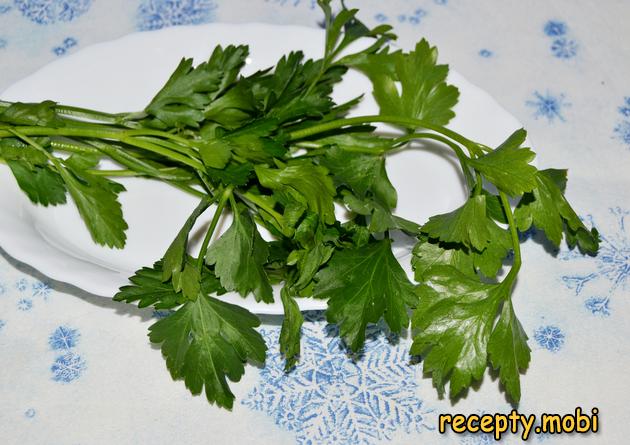 4. Now we clean and cut the onion into thin half rings. To make the turnip salad more tender and tasty, pickle the onions in advance or use sweet lettuce onions.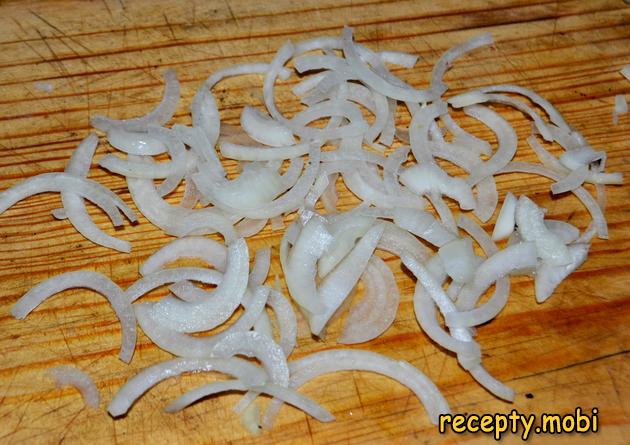 5. We send the chopped onion to the rest of the salad.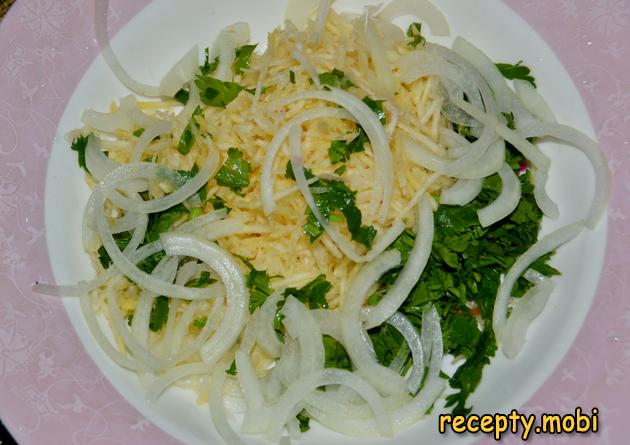 6. Now we season the salad with homemade thick sour cream, salt and ground black pepper.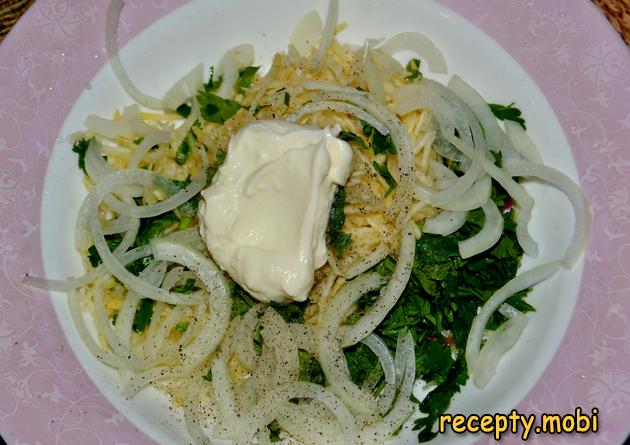 7. After mixing all the salad ingredients in a bowl, put the yellow turnip salad with sour cream in a flat plate with a slide. Decorate with parsley leaves.