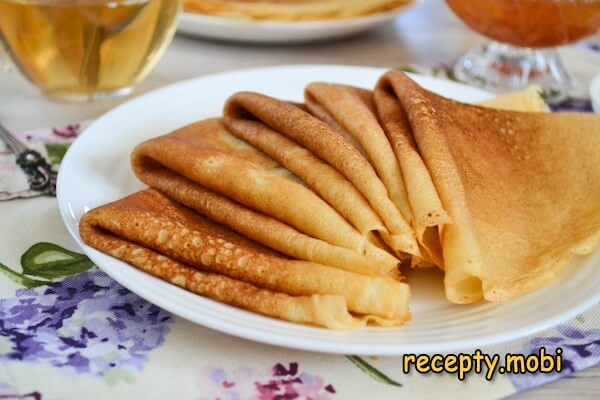 Custard pancakes on kefir and boiling water
Classic pancakes are pancakes cooked with milk and eggs, but I want to offer you another cooking option - custard pancakes with kefir and boiling water. Such pancakes, as for me, are easier to fry, they do not tear and are very elastic. The dough is prepared no more difficult than usual in milk.
Cooking time: 40 minutes.
Servings: 12.
Calories: 188.
Ingredients
kefir - 200 ml;
water (boiling water) - 150-200 ml;
eggs - 2 pcs;
flour - 1 cup;
baking soda - 0.5 tsp;
salt - 0.5 tsp;
sugar - 2 tbsp;
vegetable oil - 50 ml.
Cooking
1. Prepare all the necessary ingredients. Kefir can be used with any fat content, I have 1%.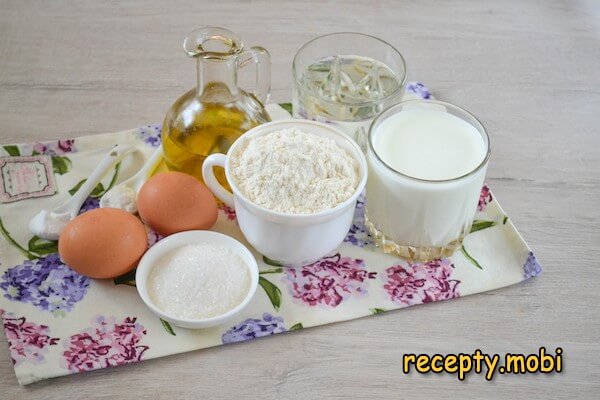 2. In a bowl, mix 2 eggs and 2 tbsp. spoons of sugar. If you like sweeter pancakes, then add more sugar.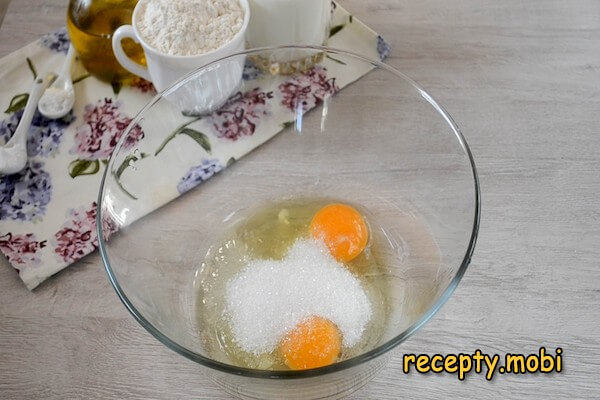 3. Then pour in about 40 ml of vegetable oil (leave 10 ml to grease the pan) and kefir. Add salt and soda. Mix everything well with a whisk.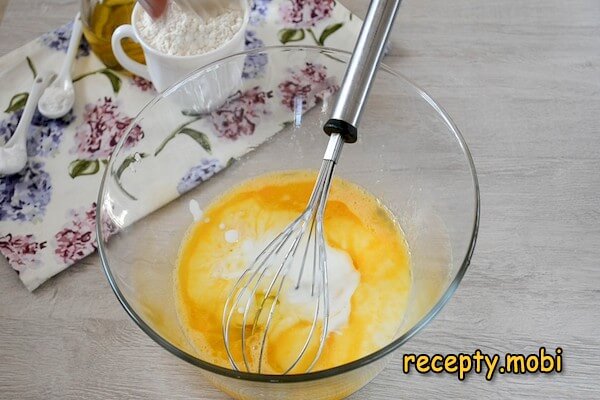 4. Now sift a glass of flour and mix the dough well until smooth. There should not be a single lump.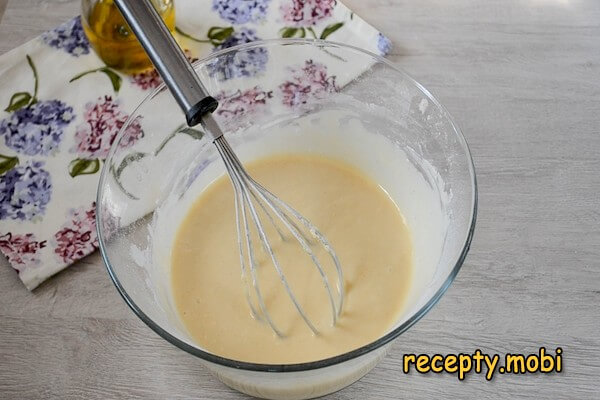 5. When the dough is completely homogeneous and smooth, but quite thick, gradually pour in boiling water and stir. The dough will immediately begin to change its structure, becoming more viscous and tender. Do not pour in all the water at once, so that the dough does not turn out to be too liquid. The consistency of the dough should be like kefir, only more viscous. The finished dough must be left for 15 minutes, then the pancakes will be better fried.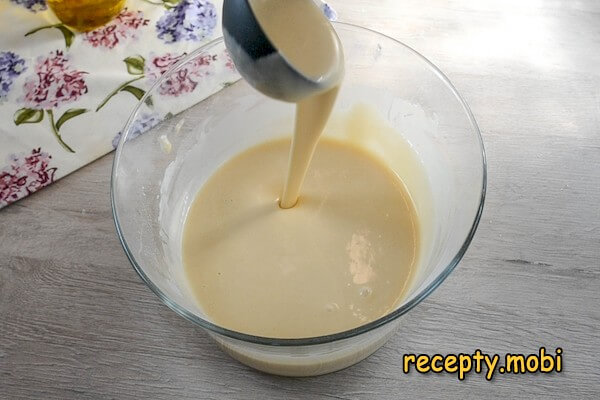 6. Before frying the first pancake, grease the pan with vegetable oil. Pour about 70 ml of dough, spread over the plane of the pan and fry over medium heat for literally a minute, then turn over and hold for no more than half a minute.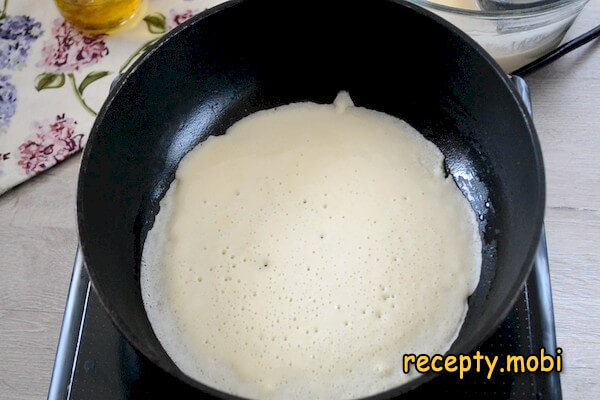 7. Custard pancakes on kefir and boiling water are fried very quickly, but they turn out tender and soft. They can be served with honey, sour cream, rose petal jam, condensed milk, syrup or orange and lemon jam.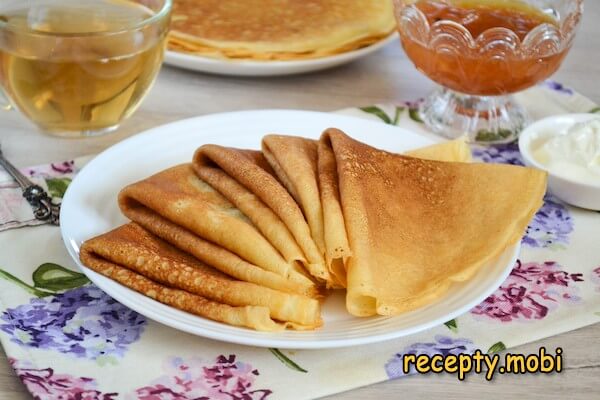 Cooking video