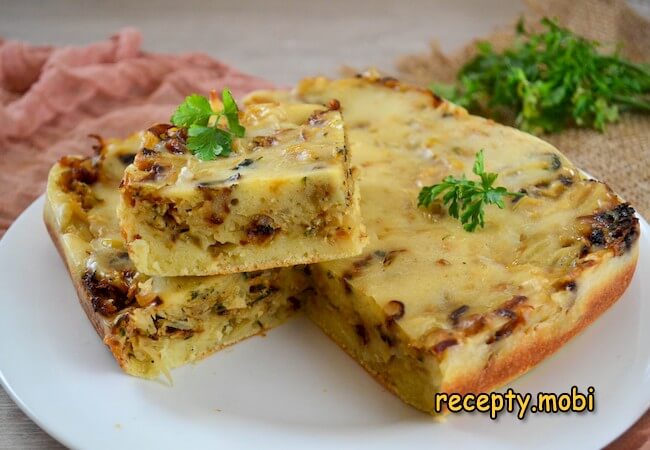 Jellied pie with cabbage on kefir
Jellied pies are very easy to prepare, but they turn out tasty and juicy. The dough for such pies can be cooked on sour cream, on kefir, on mayonnaise. I like the jellied cabbage pie with kefir the most, it has a pleasant texture. You can also experiment with fillings for pies to your liking. You can add fried minced meat, champignons, canned fish or potatoes, as well as all kinds of fruits and berries. In our menu for today, a jellied pie with cabbage on kefir.
Cooking time: 90 minutes.
Servings: 5.
Calories: 143.
Ingredients
For dough:
kefir - 250 ml;
eggs - 2 pcs;
baking powder - 1 teaspoon;
flour - 220 g;
salt - 1 pinch;
vegetable oil - 2 tbsp.
For filling:
cabbage - 400 g;
eggs - 2 pcs;
parsley - 5 g;
salt - 1 pinch;
vegetable oil - 3 tbsp.
Cooking
1. Prepare all the necessary ingredients. Let's start preparing the filling.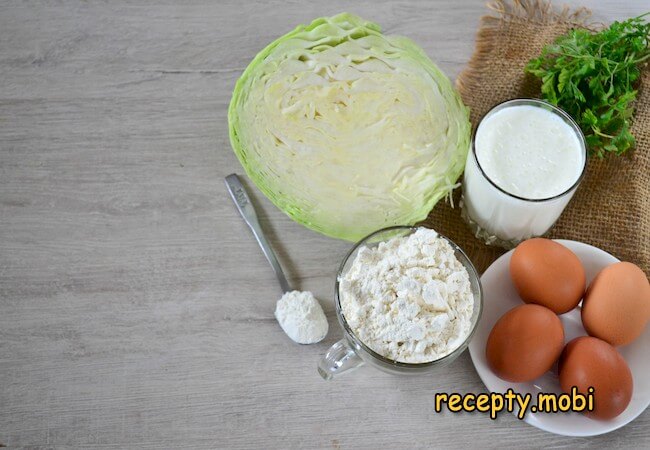 2. Finely chop the cabbage with a knife or with a shredder.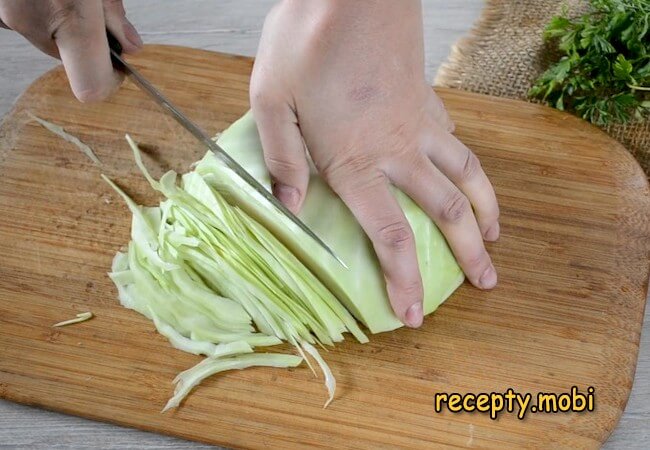 3. In a frying pan, heat the vegetable oil, put the cabbage and fry over medium heat until soft.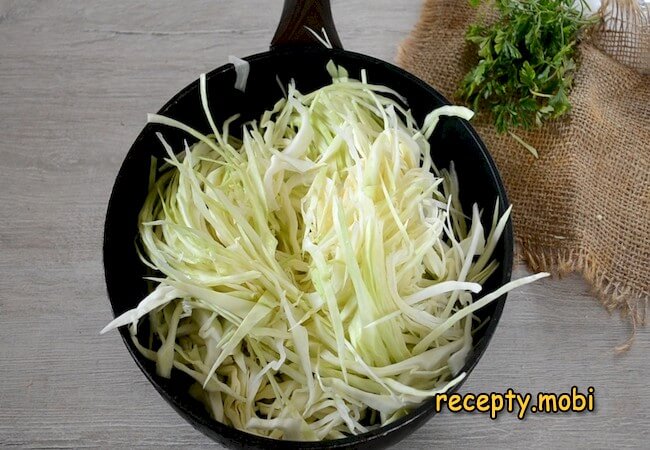 4. 5 minutes after the start of frying, add finely chopped parsley (you can use frozen).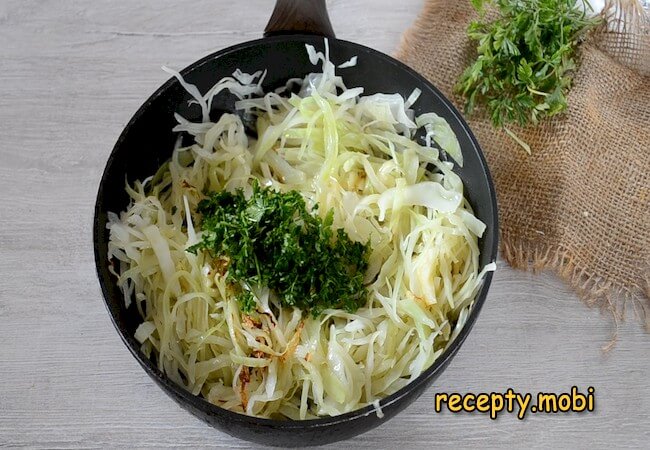 5. Crack 2 eggs, add some salt and pepper and stir.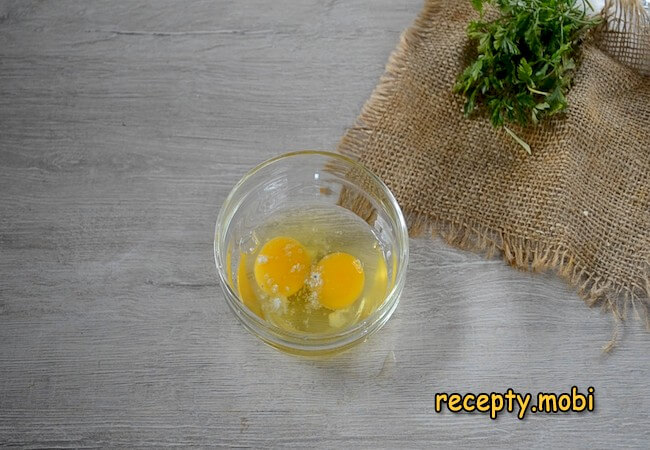 6. When the cabbage is soft, pour the eggs into the pan and stir. Keep on fire for another minute and remove from heat. Let the cabbage cool.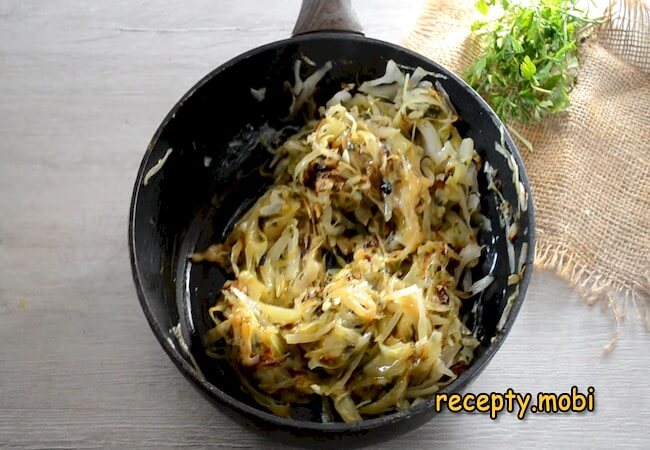 7. While the filling is cooling, prepare the dough. Mix kefir with eggs. Add baking powder and mix well.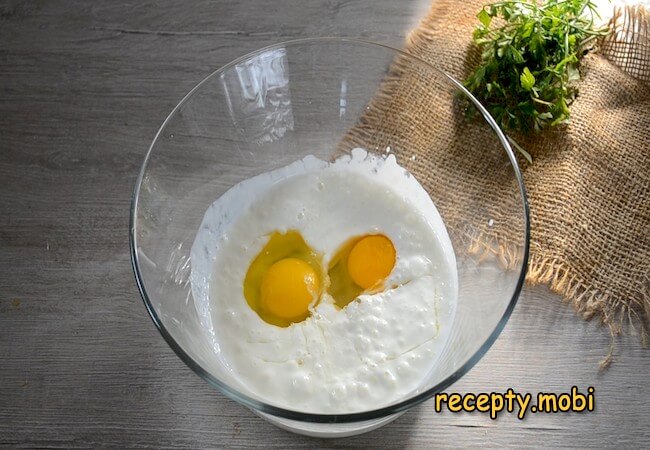 8. Then sift the flour to saturate it with air. Mix well. The dough should have the consistency of pancake batter. The dough is quite liquid, flows down from a spoon, but at the same time viscous.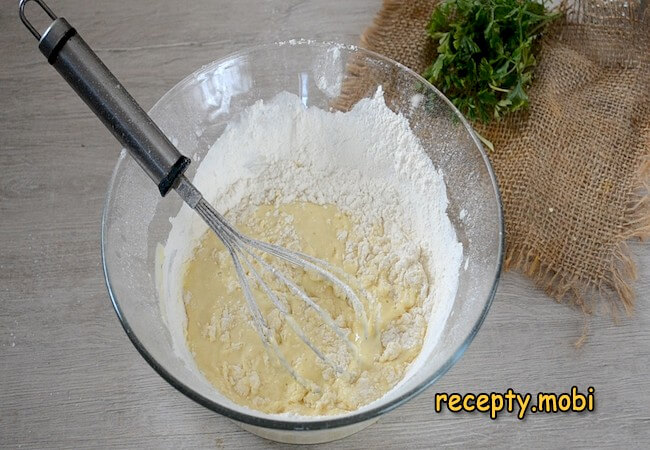 9. Lubricate the baking dish with vegetable or butter. Pour about ⅔ of the batter into the bottom. Downstairs, I always put more dough, because it is more difficult for him to rise under a layer of filling.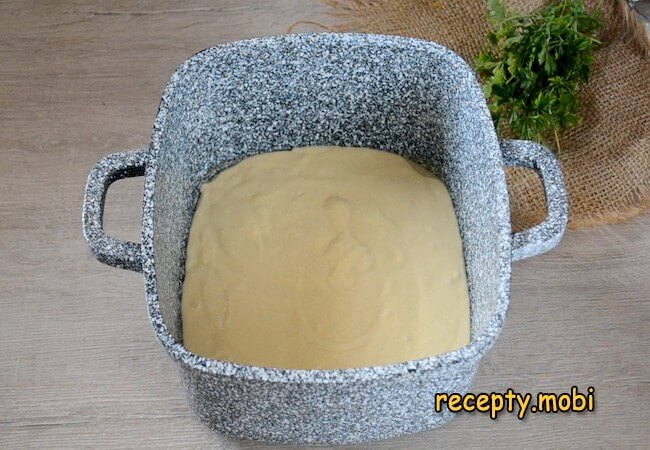 10. Then lay out the cabbage, which has already cooled down.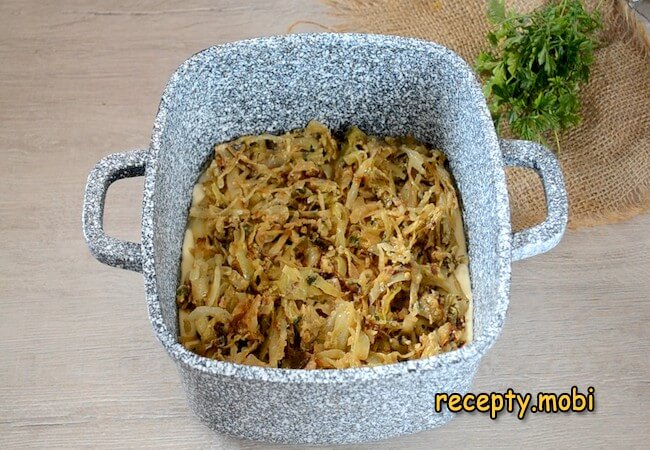 11. Put the remaining dough on top and level.
12. Bake the cake in the oven at 180 degrees for 35-40 minutes. Ready jellied pie with cabbage on kefir, cool slightly, and then cut. Enjoy your meal!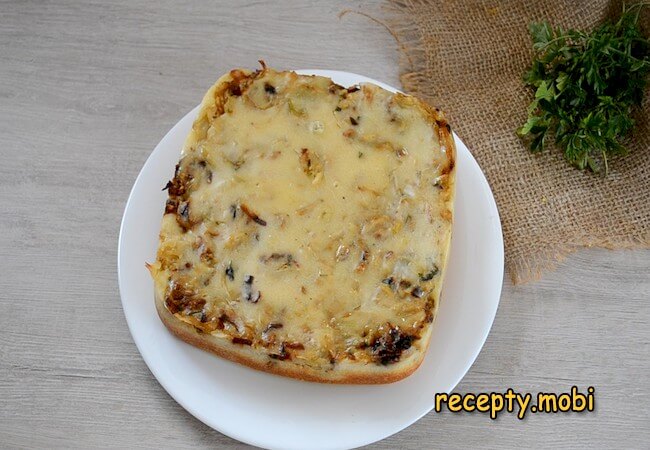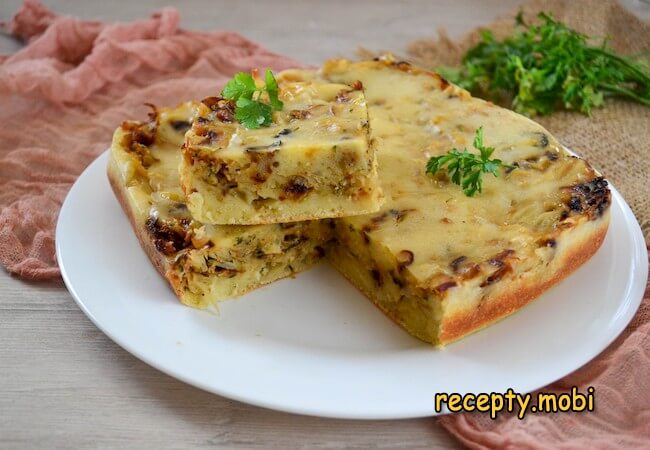 Cooking video