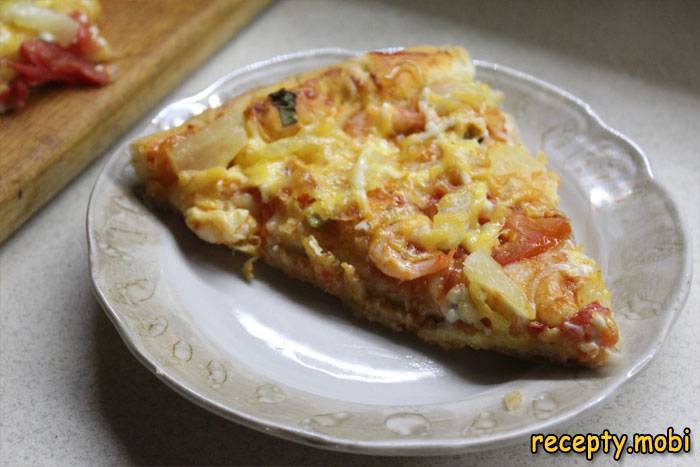 Pizza with shrimp and pineapple
Pizza with shrimp and pineapple is a great option for any menu. Seafood pizza is very juicy, fragrant and tasty. The dish is very easy to prepare, and if there is yeast dough in stocks, then very quickly. Try making pizza with pineapple and shrimp at home, and a step-by-step recipe with a photo will instantly simplify the task!
Cooking time: 20 minutes.
Servings: 8.
Calories: 187.
Ingredients
onion - 1 piece;
chili pepper - 1/4 piece;
yeast dough - 850 g;
basil - 3 leaves or 1 tsp (dry);
cheese - 100 g;
shrimp - 250 g;
tomatoes - 100 g;
mussels - 100 g. (optional);
natural yogurt or cream sauce - 2 tbsp;
pineapples - 100 g;
tomato sauce - 3 tbsp;
lemon juice - 1/2 tsp;
garlic - 1 clove.
Cooking
1. Prepare seafood for pizza making. Frozen shrimp and mussels should be poured with warm water, left for ten minutes. Clean seafood from shells and algae.
2. Peeled seafood must be sprinkled with lemon juice - for a more pronounced taste and aroma.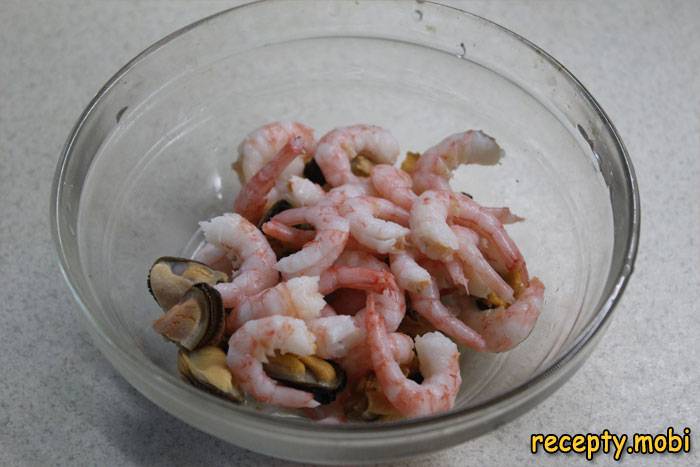 3. Grind chili peppers, tomatoes, onions.
4. Knock down the elastic dough and roll out into an even layer under the existing pizza dish.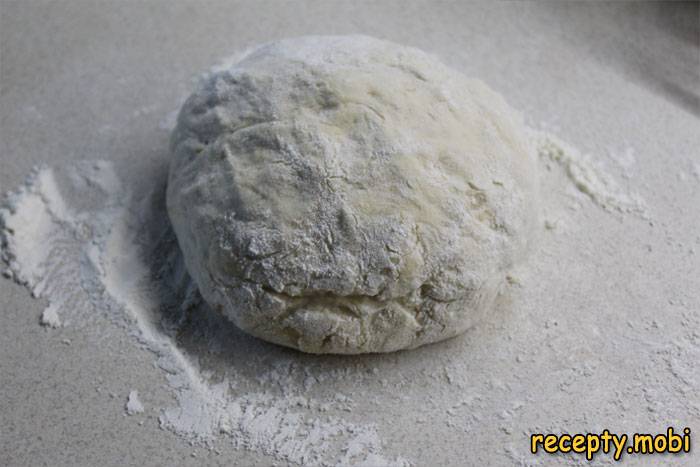 5. Put a layer of dough into a mold, wrap small edges for a future product.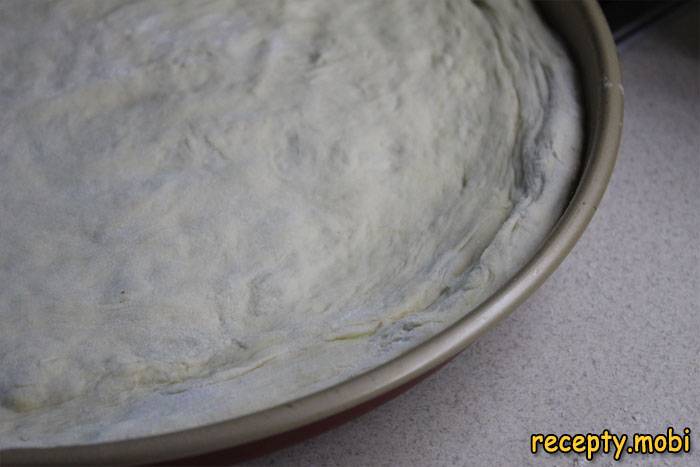 6. Prick the dough generously with a fork or toothpick. This is necessary so that the dough does not rise too much.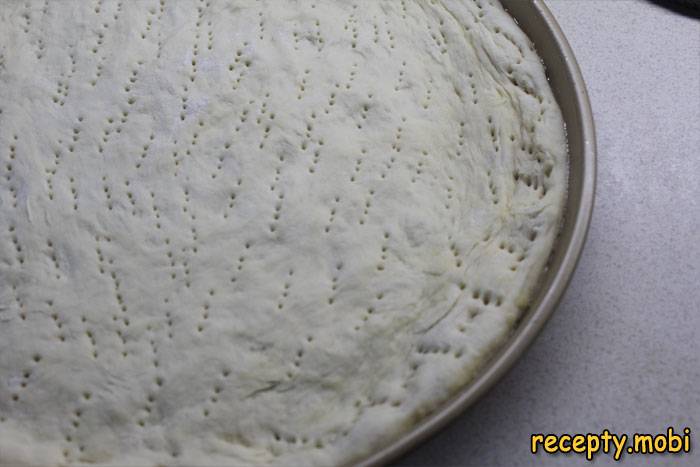 7. Cover the pizza base with tomato sauce. Add the garlic, chopped basil and chili to the sauce.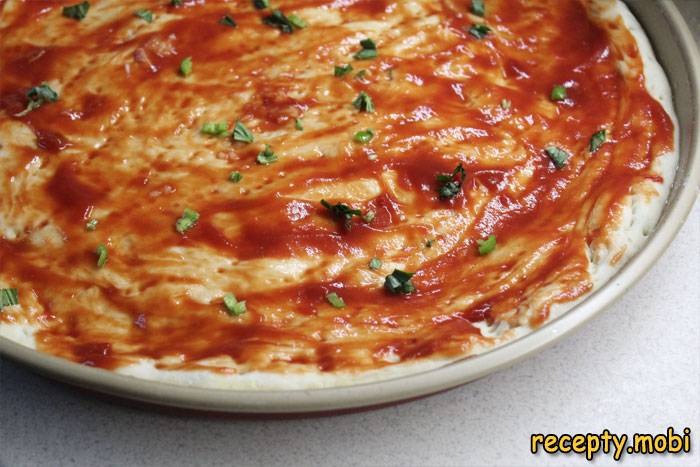 8. Sprinkle the workpiece with grated cheese.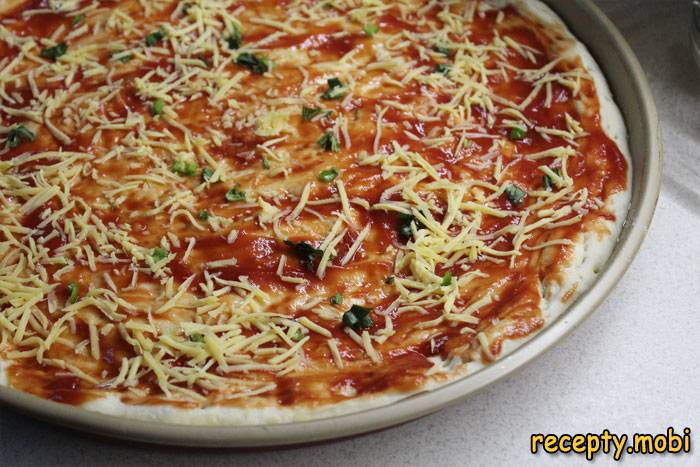 9. Add onion rings to the pizza.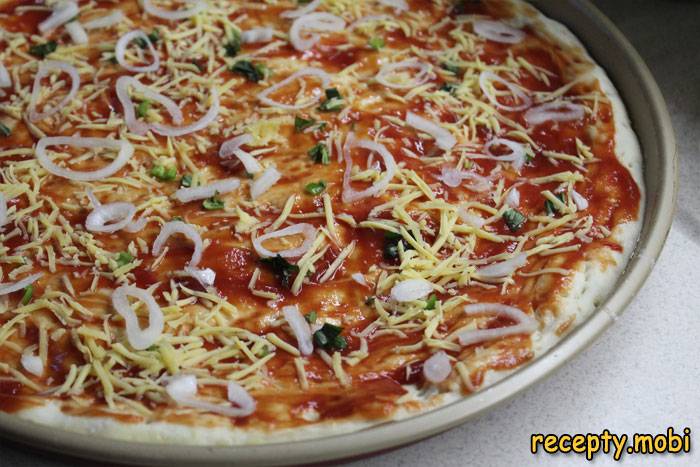 10. Cover pizza with tomato rings.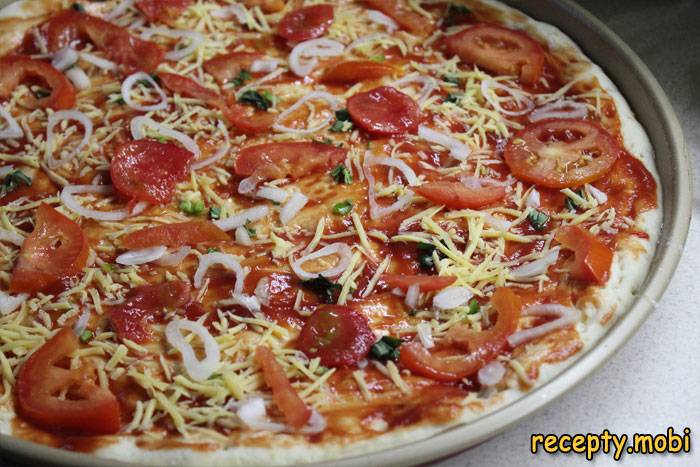 11. Add shrimp and mussels.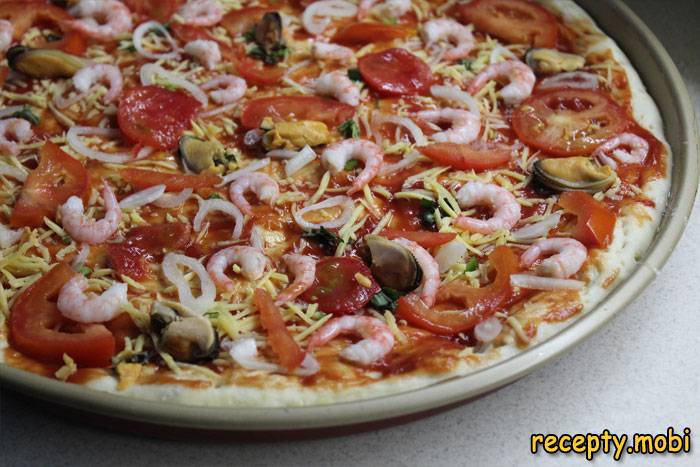 12. Fill in empty spaces on the base with chopped pineapples. However, before adding to the pizza, the pineapple should be drained in a colander to drain the excess liquid.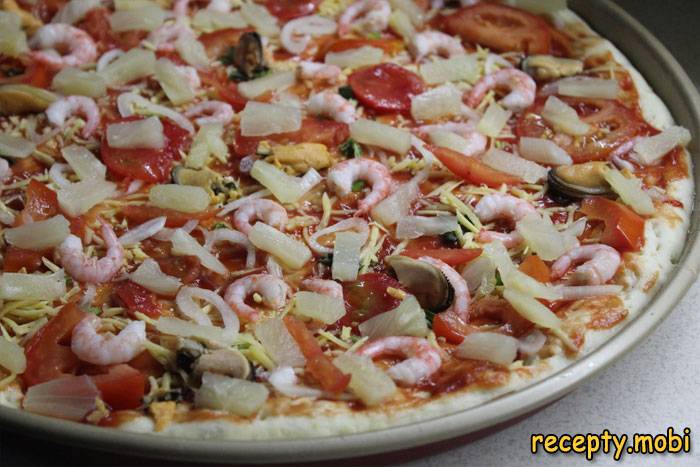 13. Cover the pizza with yogurt or sauce, sprinkle with your favorite grated cheese.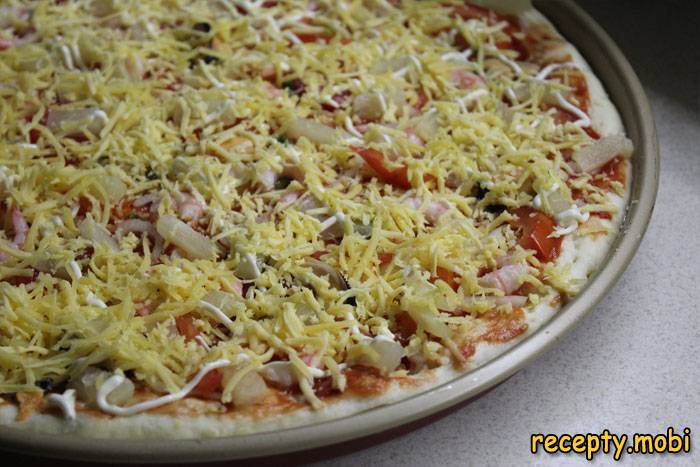 14. Send pizza to the oven. Bake until browned edges and a delicious cheese crust.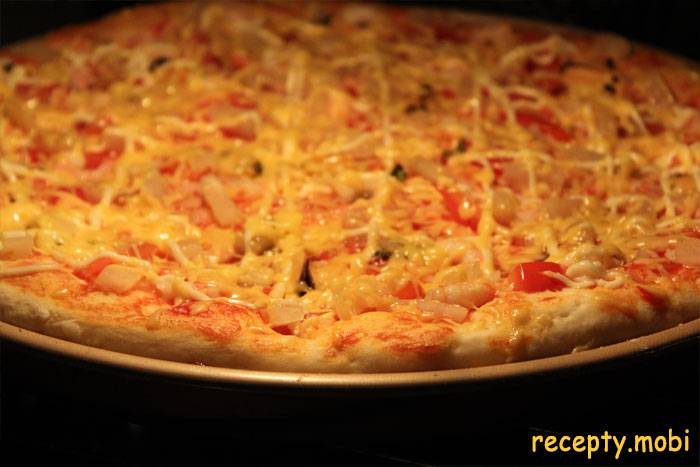 15. Tasty and juicy pizza with shrimp and pineapple is ready!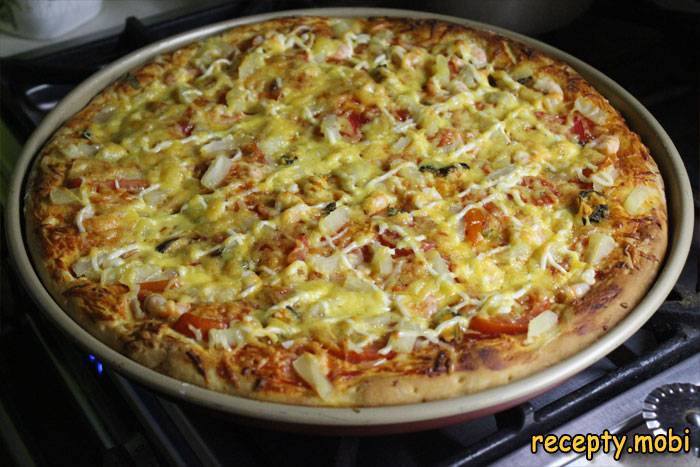 16. Take the pizza out of the mold onto wooden planks.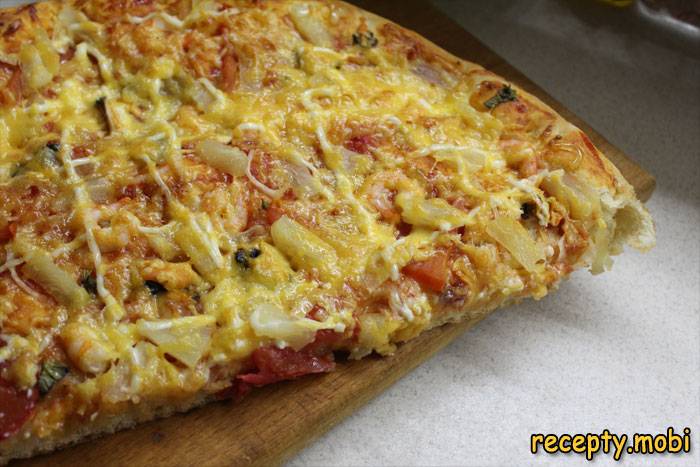 17. Cut the dish into small triangles and serve. Bon appetit!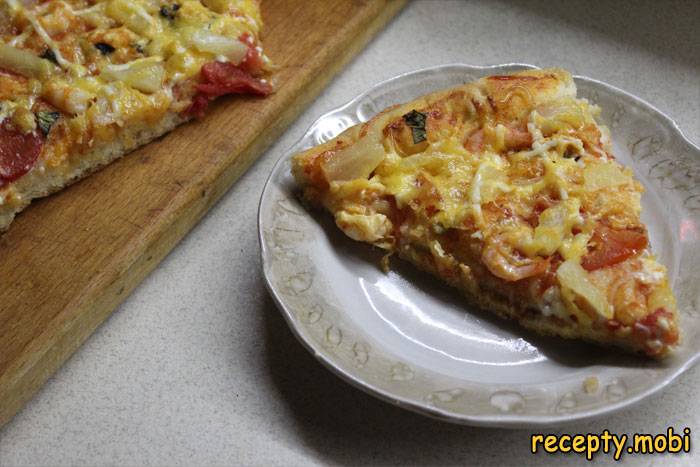 Thin, juicy and very tasty pizza with shrimp and pineapple on yeast dough will decorate your home dinner table. The dish is easy to prepare, hearty and very fragrant. From the listed products, a large maxi pizza is obtained, which is enough for the whole family. Experiment with spices, cheeses and seafood, add interesting accents and you will be surprised by how unusual and delicious a simple homemade pizza can be!