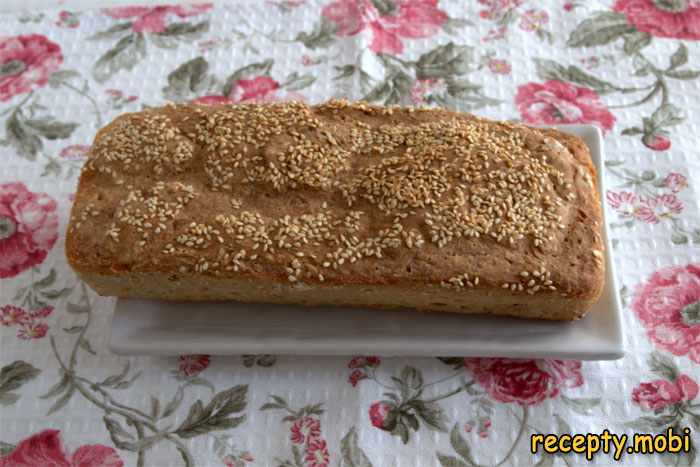 Bread with sesame seeds in the oven
Bread with the addition of sesame flour and seeds acquires a bright nutty flavor, becomes very satisfying and nutritious. Sesame flour gives pastries a creamy hue and a pronounced sesame flavor. It can be used to create a variety of sandwiches, canapes and appetizers, as well as served with vegetable broth, fresh salad and any meat dishes. Sesame flour (used in the recipe) can be purchased at almost any market, farmer's fair, or online store.
You should not increase the rate of sesame flour in the recipe, as its bright and rich taste can give homemade bread a slight bitterness.
Instead of white sesame seeds, you can use black sesame seeds for "sprinkling". It will give sesame bread an even brighter and more original appearance.
To keep the pieces of crumb from "flattening", chop the sesame bread in batches only after it has completely cooled.
Cooking time: 125 minutes.
Servings: 6.
Calories: 247.
Ingredients
flour (300-330 grams);
sesame flour (2 tablespoons);
sugar (1 tablespoon);
salt (1 tsp);
water (200 ml);
sesame seeds (1 tbsp);
yeast (1.5 tsp).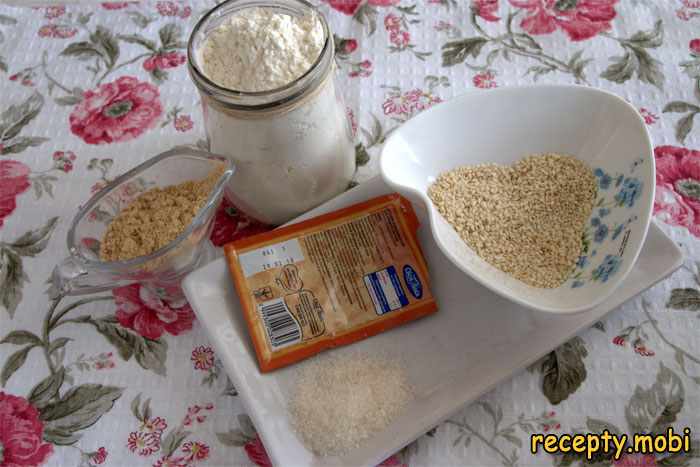 Cooking
1. Pour the measured amount of white flour into a bowl. We can use whole wheat flour instead. Add sweetener and salt.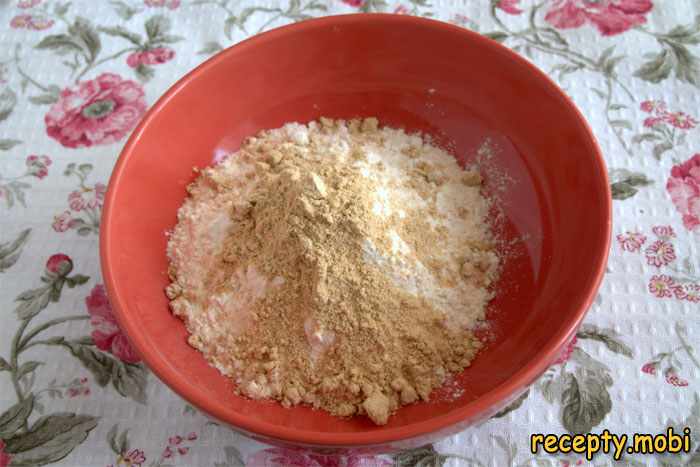 2. Pour sesame flour into the container with the workpiece.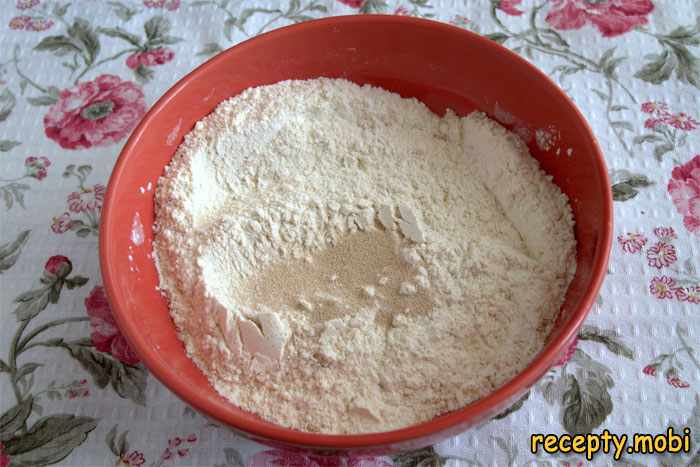 3. We combine the dry ingredients and pour in the quick-acting yeast. If we use active yeast, fill it with warm water and let it "come alive" (10-12 minutes). The further process of creating sesame dough will be identical for any type of yeast.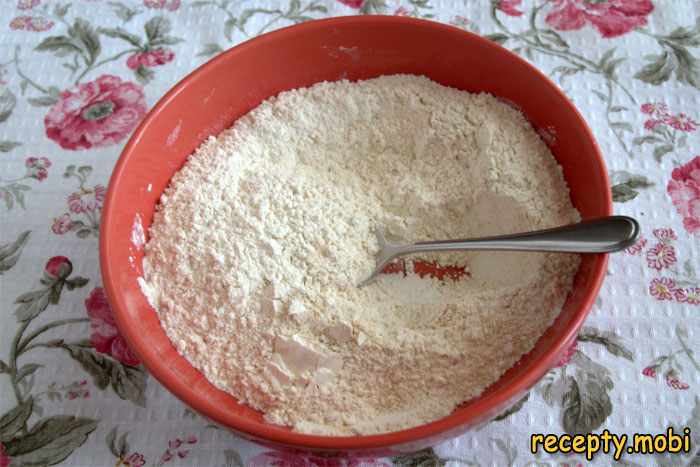 4. Pour warm water. We can also use milk or whey.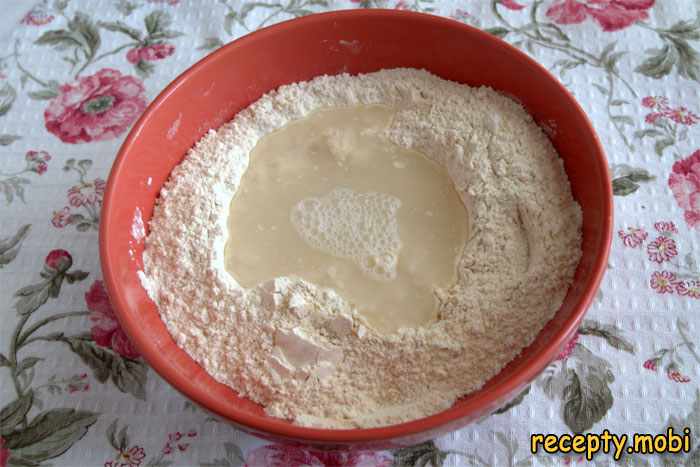 5. We collect all the products in a single lump. The mass should be soft, but not liquid.
6. We are waiting for 32-35 minutes.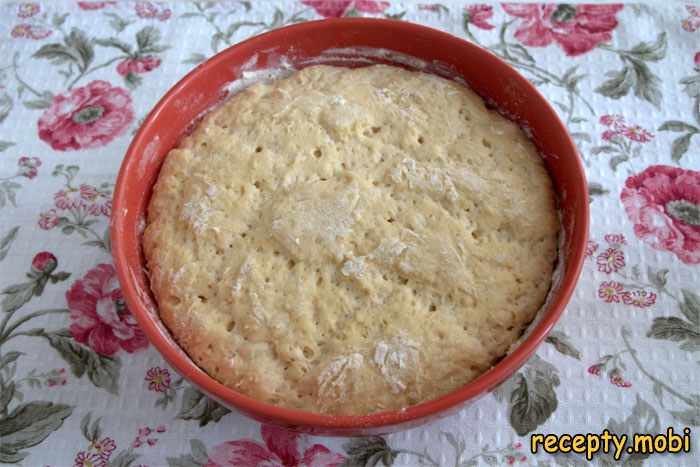 7. Put the sesame billet, which has increased several times, into a mold, sprinkle with sesame seeds. We are waiting for another 25-30 minutes.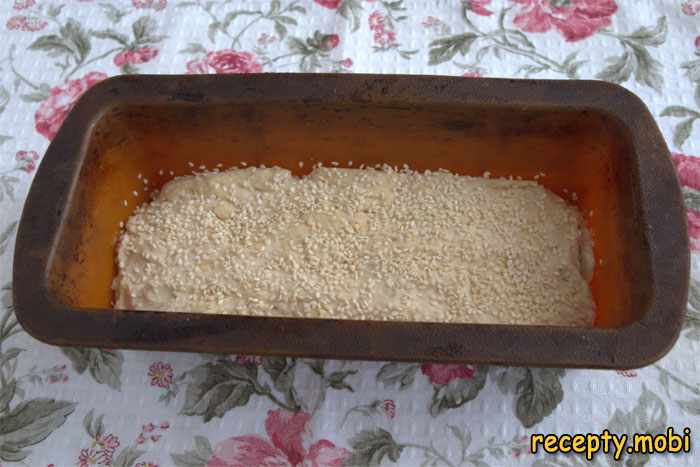 8. Send to the oven (200 degrees). After 40-52 minutes, remove the sesame bread from the mold and cool completely (preferably on a wire rack). Enjoy fragrant sesame bread at any moment.