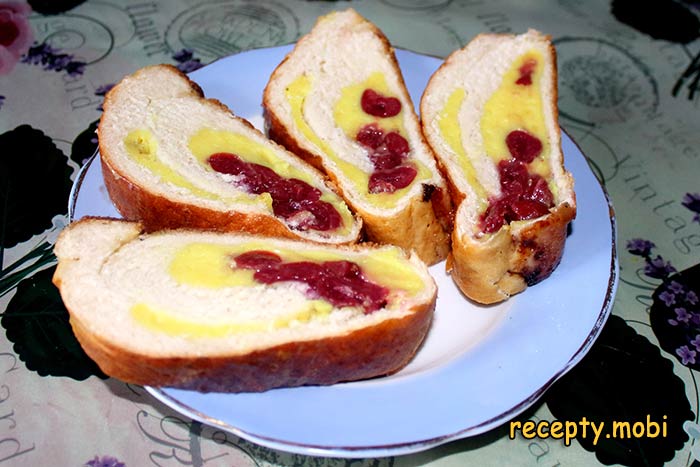 Roll with cherries and custard
Bakery products made from yeast dough are very tasty and soft. However, many hostesses believe that yeast dough is one of the most capricious. That is why they refuse to cook this type of pastry at home. But following a few simple rules, you can easily prepare fragrant pastries yourself. For example, the recipe for making a roll with cherries and custard is very simple, but the dish turns out to be very tasty.
Cooking time: 50 minutes.
Servings: 15.
Calories: 208.
Ingredients
milk - 1 l;
live yeast - 50 g;
wheat flour - 910 g;
turmeric – 1 tsp;
sugar – 800 g;
vanillin – 1 tsp;
butter – 20 g;
water – 200 ml;
canned cherries – 500 g;
chicken egg – 1 piece;
sunflower oil – 3 tbsp.
Cooking
1. Prepare the custard. In a deep saucepan, combine 5 tbsp flour, 200 g sugar, 0.5 tsp vanilla and turmeric. In this case, turmeric acts as a dye. It is thanks to this ingredient that your roll will look very nice in the cut.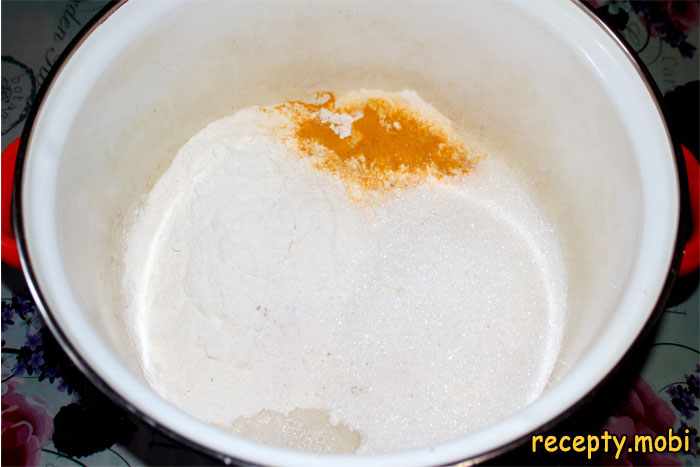 2. Mix the dry ingredients with a spoon, and then pour the milk into them. At the same time, leave 1 cup of milk for the preparation of yeast dough. So that there are no lumps left in the resulting mixture, lightly beat it with a mixer at low speed.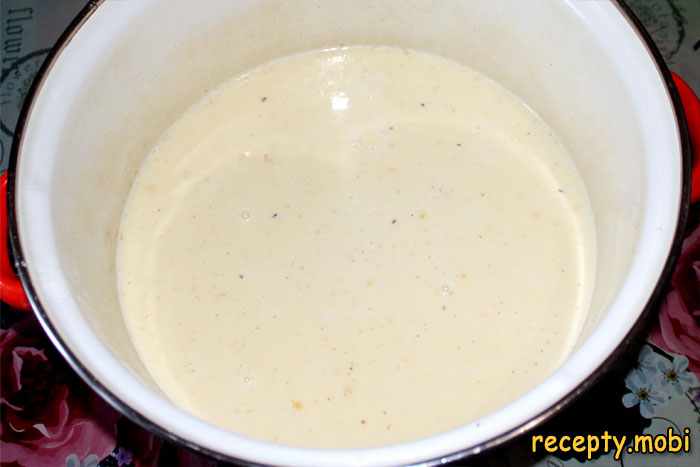 3. Put the mixture on minimum heat and cook until it thickens. At the same time, the contents of the pan must be constantly stirred, otherwise the cream will not only burn, but will also be taken in lumps. Add butter to the thickened cream, which will give it shine and a richer taste.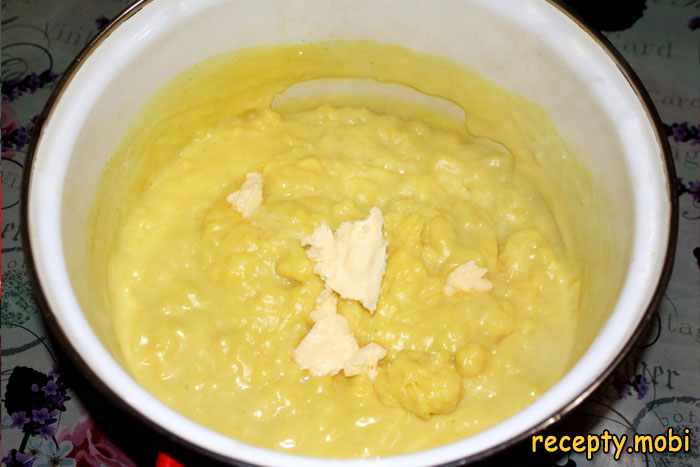 4. Thick custard for the roll is ready. Set it aside to cool down while you make your own fluffy yeast dough.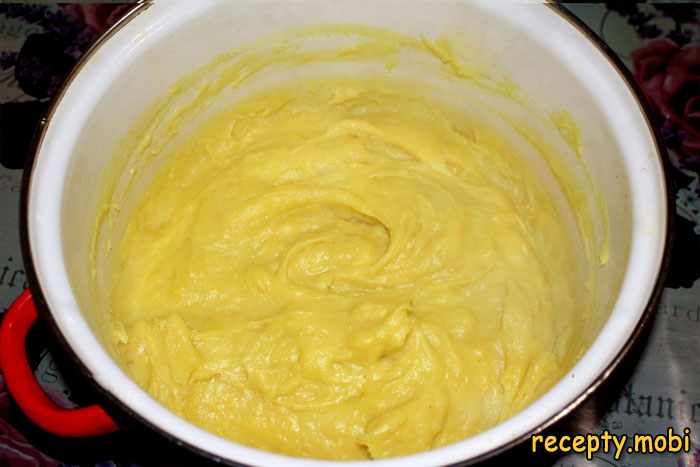 5. For yeast dough in a separate deep bowl, combine yeast, 5 tbsp. l. flour and 5 tablespoons of sugar.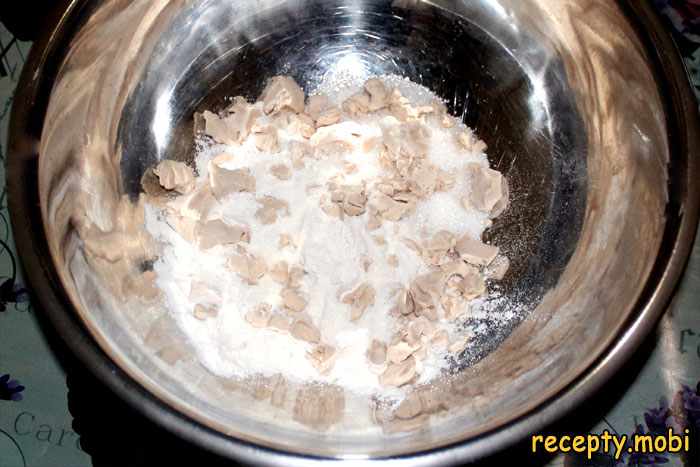 6. Heat a glass of water slightly in the microwave, and then pour the water into a bowl with the ingredients. Make sure that the water is only slightly warm. If you overheat the water, the yeast will not activate. Mix the ingredients with a spoon and wait until the live yeast is completely dissolved in warm water.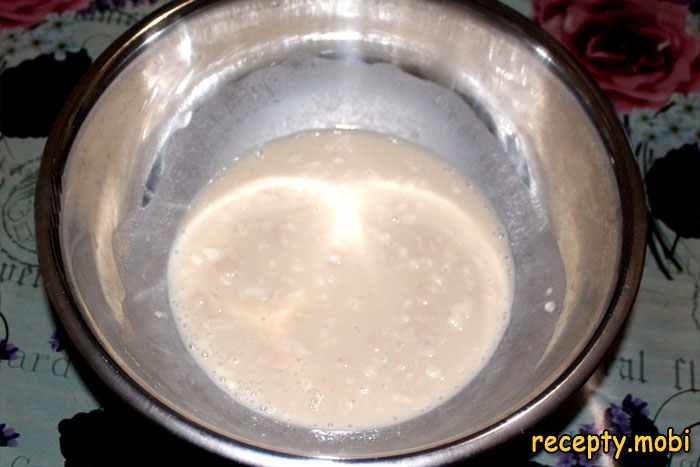 7. Cover the resulting mixture with a clean terry towel and place in a warm place. When a frothy cap appears, add a pre-warmed glass of milk, a glass of sugar, the remaining vanillin and flour to it.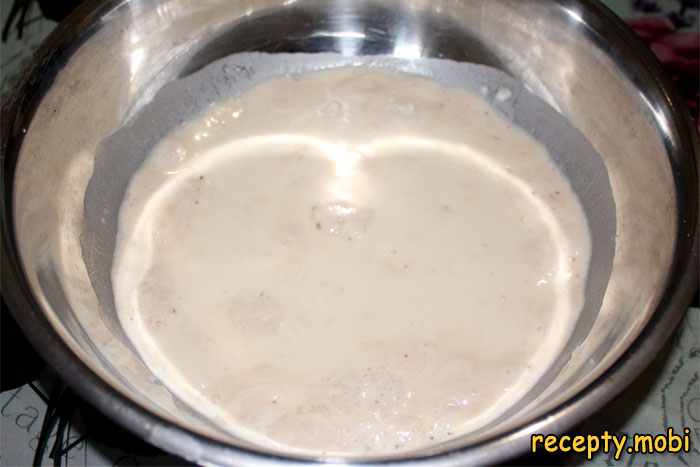 8. With clean hands, knead an elastic and soft yeast dough. To make the pastry tender and lush, you need to wait until the dough rises, and then mix it. This action must be performed at least 2 times. And only then you can begin to form a roll.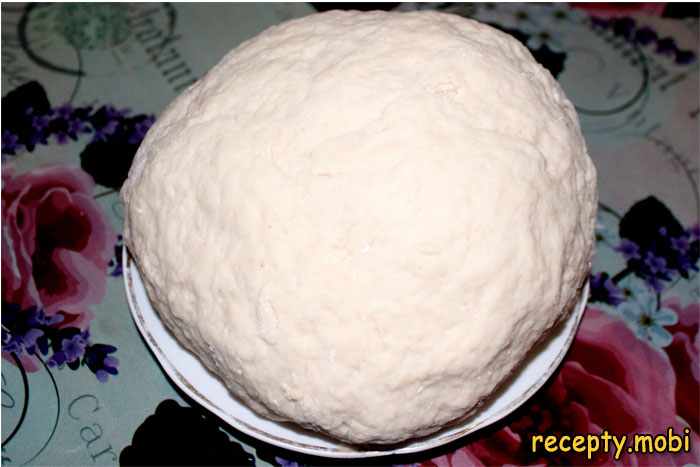 9. Using a rolling pin, thinly roll out the dough into a neat rectangular layer. It is best to do this on a clean kitchen table. To prevent the dough from sticking to the surface, dust it lightly with wheat flour.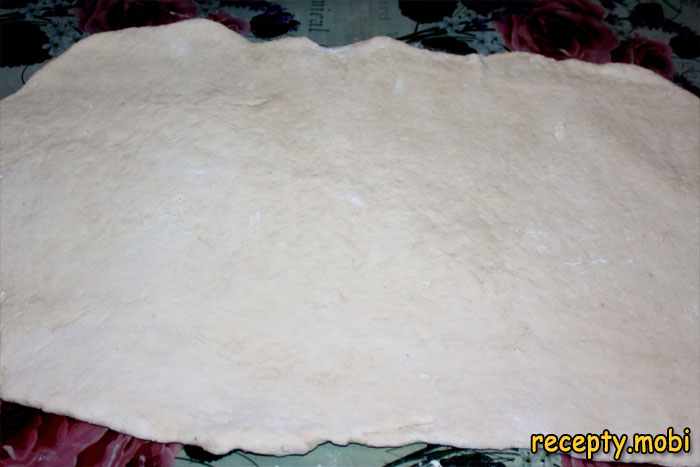 10. Put the yellow custard on the rolled out dough. Gently level it with a spoon, and then place the cherries on a layer of cream. It is desirable that the cherries were pitted. If you're a big fan of sweets, you can tart a layer of cherries with the remaining sugar.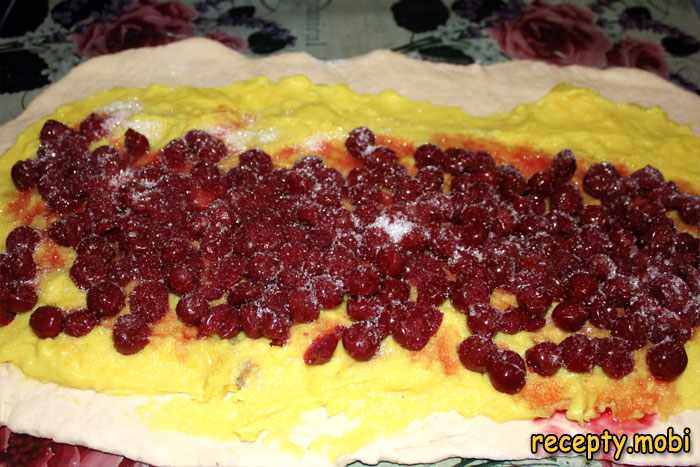 11. Grease a baking sheet with oil using a silicone brush. Gently roll the dough layer with the stuffing laid out into a roll. Pinch the edges of the roll tightly, and then twist the roll into a small ring. Put the resulting workpiece on a baking sheet. Crack the chicken egg into a small but deep bowl and beat with a fork. Brush generously with beaten egg.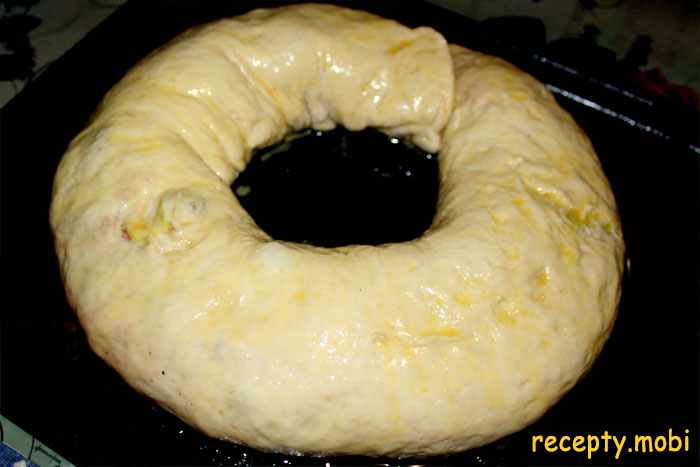 12. Bake the product at 180 degrees for at least 30 minutes. When the roll is browned, remove it from the oven and cool slightly. The pastry is very tender, so it will not work right away to put it on the dish.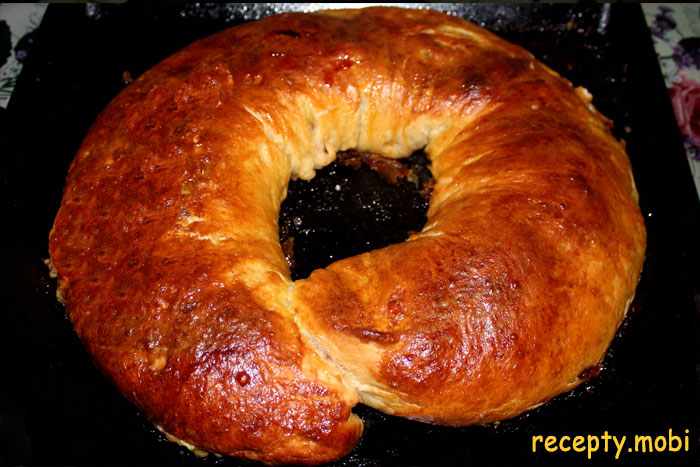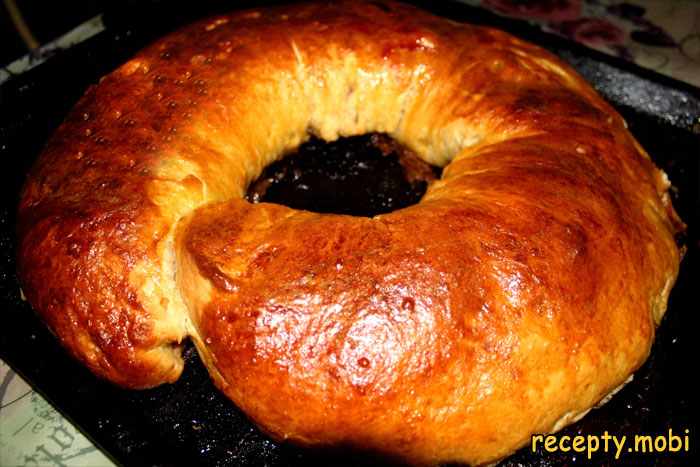 13. Slightly cooled roll with cherries and custard, cut into small slices with a sharp knife, put on a wide dish and serve to guests. This pastry is only served warm. Before serving, you can decorate the slices with sweet whipped cream.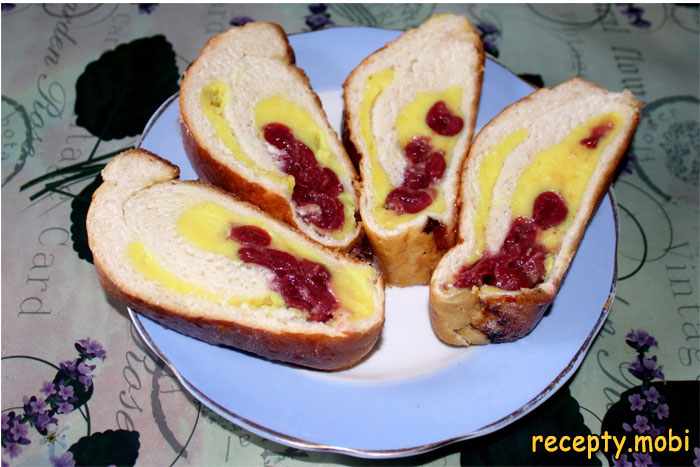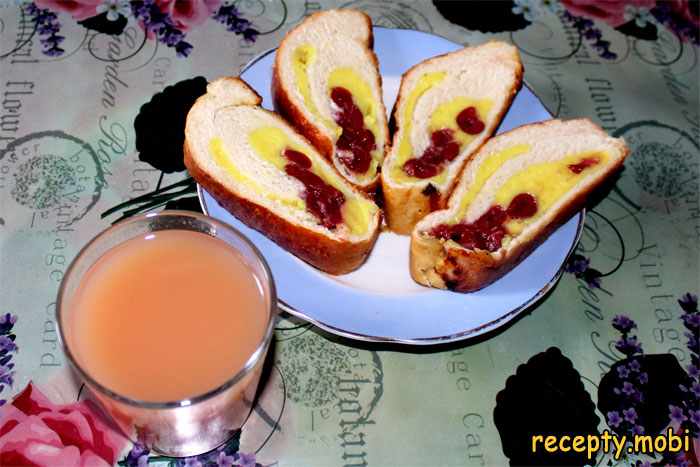 A roll with cherries and custard, prepared according to the indicated recipe, turns out to be soft and very tasty. It goes well with almost all drinks, but its taste seems more intense if you use a roll with juice. Bon Appetit!