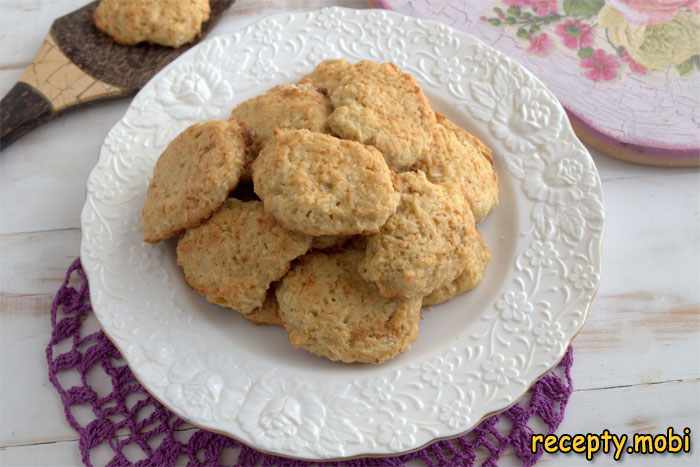 Chickpea flour and coconut flakes cookies
Chickpea flour and coconut flakes cookies are not only mega-healthy, but also nutritious, original and appetizing. Due to the fact that the composition includes fresh apple puree, vegetable oil and coconut flakes, these cookies can be easily consumed by vegans and fasting people.
Also, it can be given without fear even to small fidgets.
To improve, change or enrich the taste of the dessert, you can complement it as you wish. Instead of an apple, add a crushed banana to the mass or sprinkle poppy seeds on top of each cookie. This way you will create unique and highly nutritious sweets every time.
Yellow bean flour gives the cookies an interesting nutty flavor. If you do not have such a product available, make it yourself using a powerful kitchen gadget. To do this, you will need Indian beans and an electric coffee grinder. Grinding quality grains in a coffee grinder, sifting through a sieve several times (to remove large segments), you can add natural chickpea flour to the preparation.
Wheat flour in the recipe can be replaced with a mixture of equal amounts of corn and rice flour. These cookies are suitable even for those who follow a gluten-free diet.
Cooking time: 50 minutes.
Servings: 3.
Calories: 244.
Ingredients
flour (160 grams);
baking powder or soda with vinegar (1 tsp);
water (100 grams);
sugar (60-70 grams);
chickpea flour (100 grams);
coconut chips (30 grams);
apple (1 piece);
oil (3 tbsp).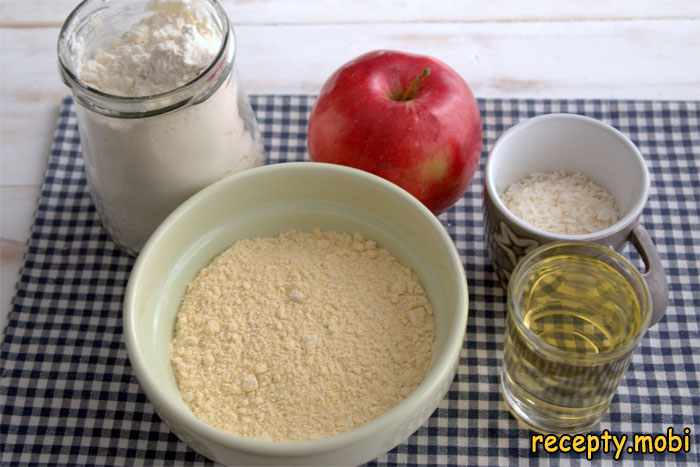 Cooking
1. We combine wheat flour and chickpea flour in a container.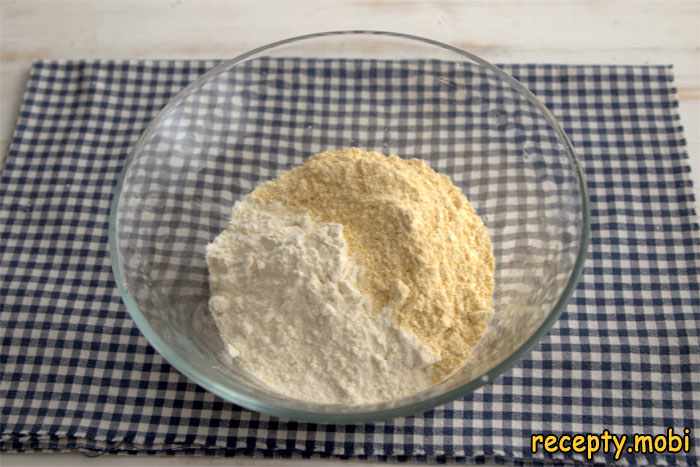 2. Add the recommended amount of coconut chips and granulated sugar.
3. Add carefully chopped fresh fruit and soda.
4. Pour vegetable oil and water.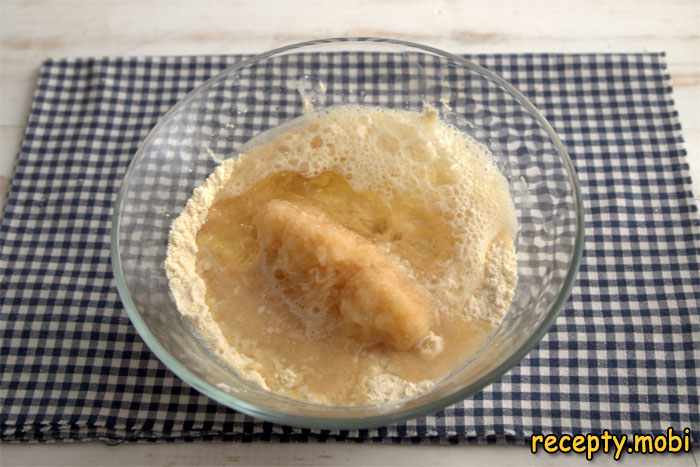 5. We combine all the products until the blank for chickpea cookies acquires a uniform texture.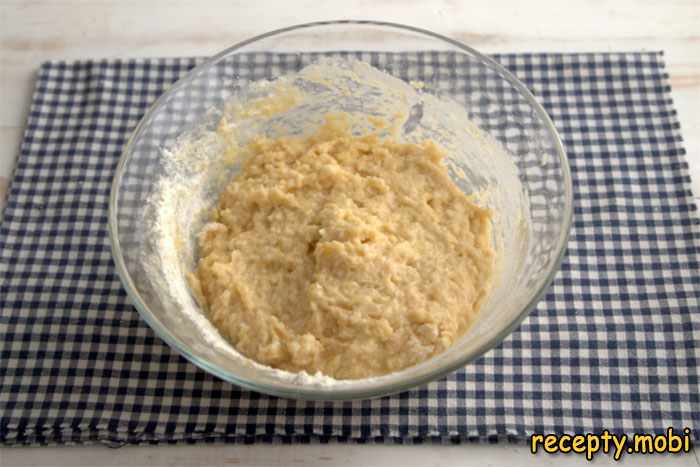 6. We form chickpea cookies in any way convenient for ourselves and put them on the form.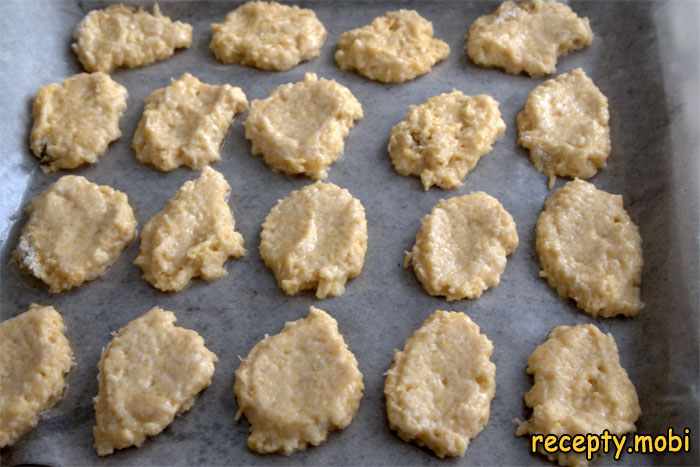 7. We send the mass to the oven (180 degrees). We are waiting for 27-32 minutes. When the cookies are creamy, serve the Coconut Chickpea Cookies at any time.