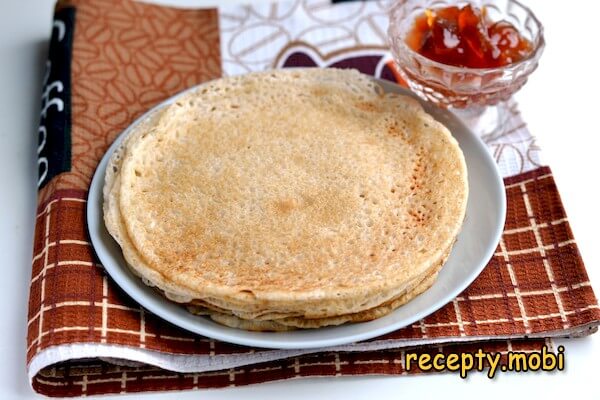 Lenten pancakes on mineral water
If you want to cook pancakes without milk and eggs, then this recipe is for you. All you need is mineral or highly carbonated water - and you have a stack of tender lean pancakes with holes on mineral water.
Cooking time: 20 minutes.
Servings: 10.
Calories: 148.
Ingredients
mineral water - 2 tbsp. (400 ml);
premium wheat flour - 1 tbsp. (160 g);
sugar - 1 tbsp. (20 g);
salt - a pinch;
sunflower oil (odorless) - 2 tbsp. (32 g).
Cooking
1. Prepare the necessary products for lean pancakes on mineral water.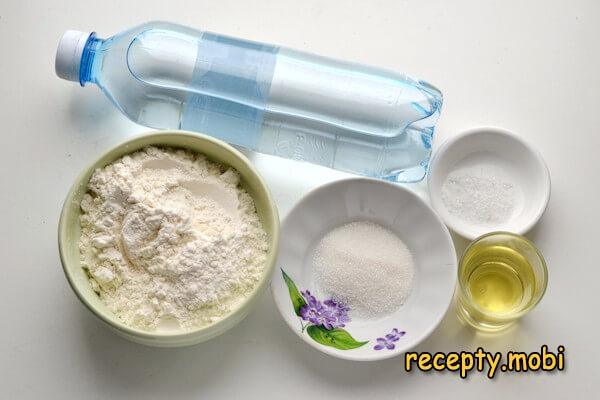 2. Pass the flour through a sieve without fail. Sift the flour into a deep bowl, in which we will knead the dough for pancakes. Then add sugar, salt to the flour and mix the dry ingredients together.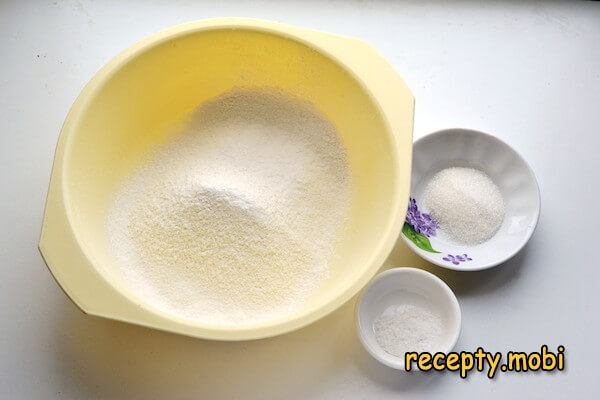 3. Pour a glass of mineral water into a bowl with dry ingredients. Mix with a whisk until smooth. This is very easy to do, because flour mixes easily with mineral water.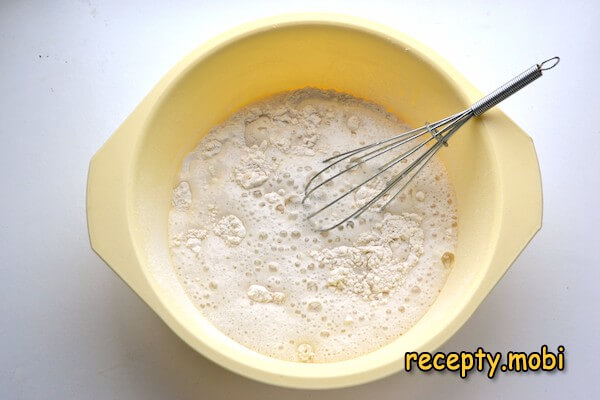 4. While stirring the dough with a whisk, pour in the second glass of mineral water. Knead a smooth dough, without lumps.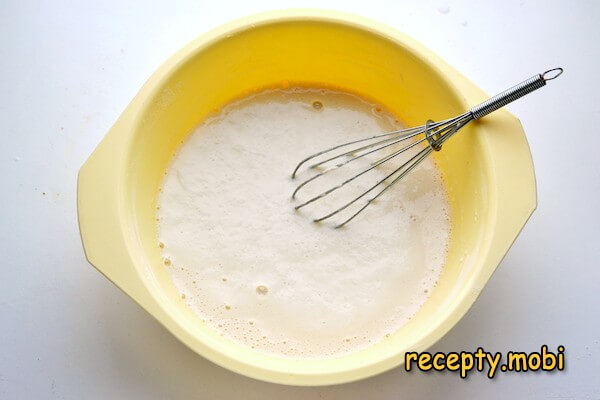 5. Now pour in sunflower oil, mix.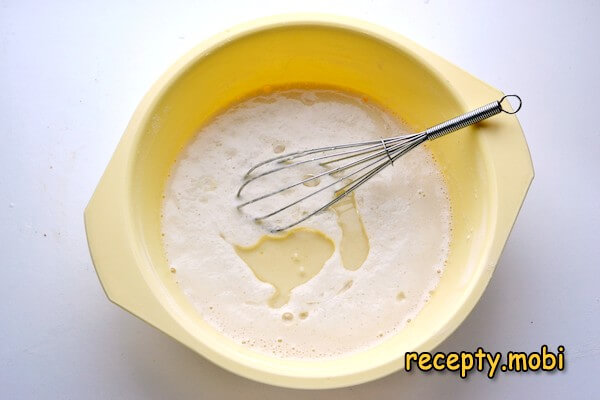 6. The dough is sparse and easily pours out of the ladle in a thin stream.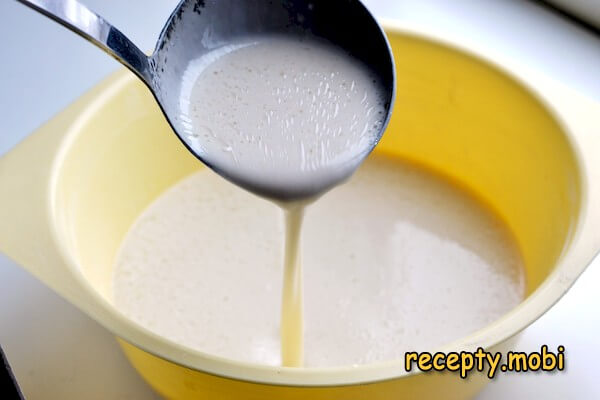 7. Heat the pan well before baking. Before pouring the first portion of the dough into the pan, grease the pan with sunflower oil (it is not necessary to grease the pan to bake subsequent pancakes). Pour the dough into the center of the hot pan, quickly rotate the pan so that the dough is evenly distributed over its bottom. Bake until the underside of the pancake is browned (1.5-2 minutes).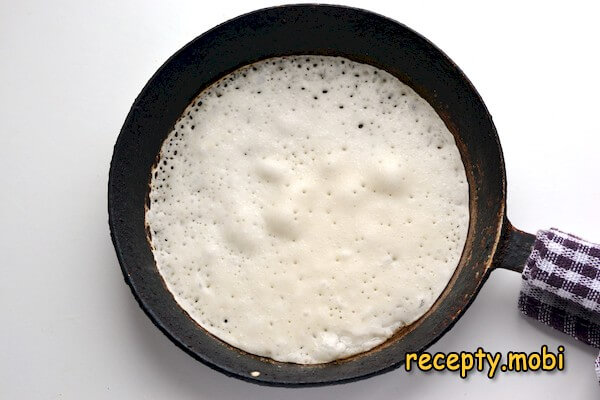 8. Turn over and bake the second side of the pancake until golden brown, 0.5-1 min. To make the pancakes tender, do not fry them too much. Remove the pancake from the pan, put it on a plate and cover it with a napkin from chapping.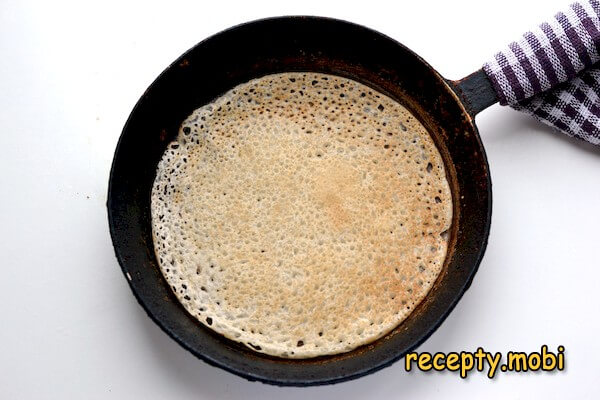 9. Lenten pancakes on mineral water are ready. We serve them hot.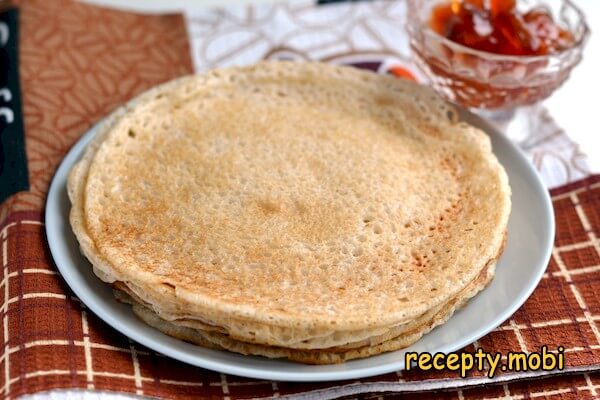 Bon appetit!