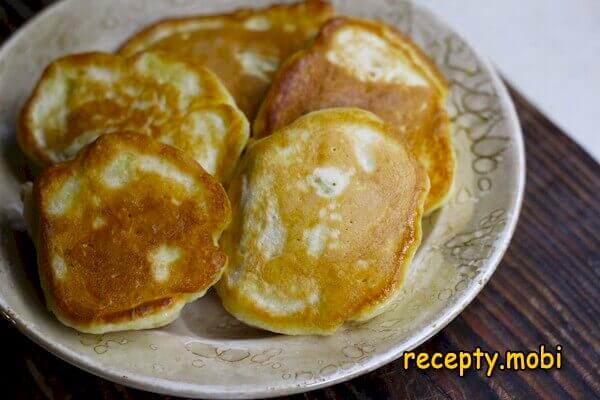 Pancakes on kefir with apples
Pancakes on kefir with apples are a good option for a hearty sweet breakfast for all family members. Fritters are very airy and lush, delicate in taste, fragrant, with juicy pieces of apples and a slight hint of vanilla. Delicious pancakes in a pan are prepared quite quickly, so preparing such a breakfast will not take you much time. Apple pancakes on kefir are best served warm, complementing a delicious dessert with sour cream, your favorite jam or condensed milk.
Cooking time: 35 minutes.
Servings: 3.
Calories: 214.
Cuisine: Russian.
Ingredients
fresh apples - 2 pcs;
wheat flour - 240 g;
warm kefir - 250 ml;
vanilla - a pinch;
oil for frying;
egg - 1 piece;
salt - 1 g;
granulated sugar - 3 tbsp;
baking soda - 1/2 tsp.
Cooking
1. First of all, you need to warm up the kefir. He should be slightly warm so that the pancakes turn out lush. Mix kefir with sugar, vanilla, egg and salt.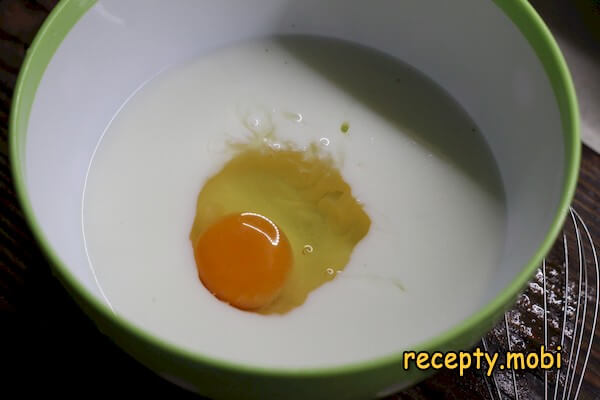 2. Add soda and flour to the mass. Mix the ingredients.
3. Peel fresh apples and chop them into small cubes. Pour the apples into the dough and mix thoroughly.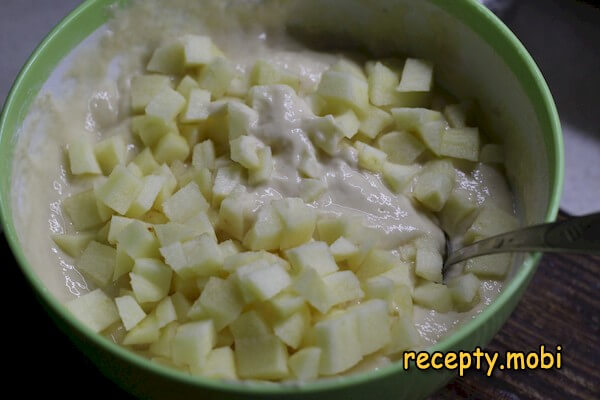 4. Fry tender pancakes with apples over medium heat using a flat frying pan until golden brown.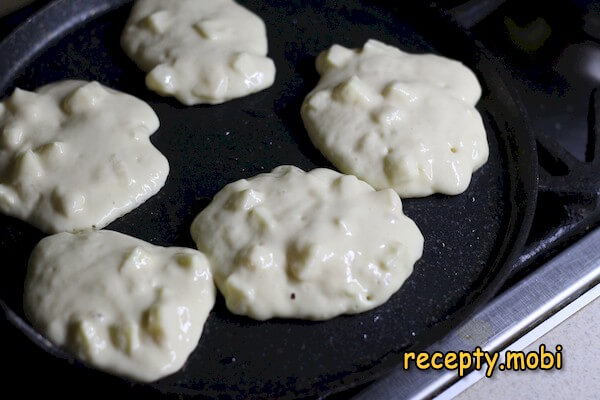 5. And it is best to serve such pancakes warm, supplemented with sour cream or any jam.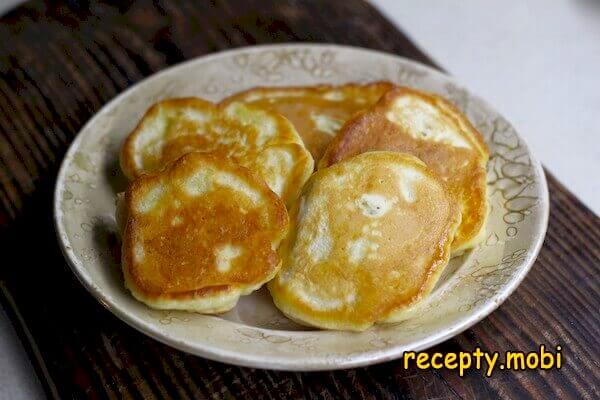 Apple pancakes on kefir will delight you with their bright taste and delicate texture. Pancakes are incredibly tender. Such baking in a frying pan is prepared easily, and most importantly, very quickly. Just half an hour and a delicious breakfast is already on the table!