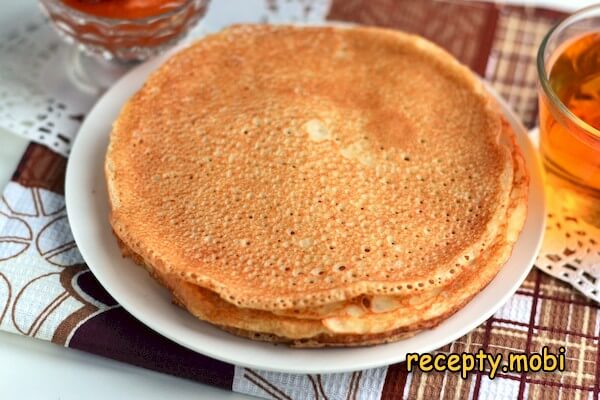 Yeast pancakes in milk with holes
Yeast pancakes in milk with holes are both tender and soft, melting in your mouth. According to this recipe, pancakes come out incredibly beautiful: ruddy, lacy and in a small hole. Yeast pancakes are easy to make. Be sure to try.
Cooking time: 80 minutes.
Servings: 10.
Calories: 184.
Ingredients
milk - 250 ml;
premium wheat flour - 125 g;
egg - 1 piece;
vegetable oil - 1 tbsp;
sugar - 1 tbsp;
dry yeast - 4 g;
salt - a pinch.
piece of lard (for greasing the pan).
Cooking
1. We prepare the ingredients for the pancake dough according to the list.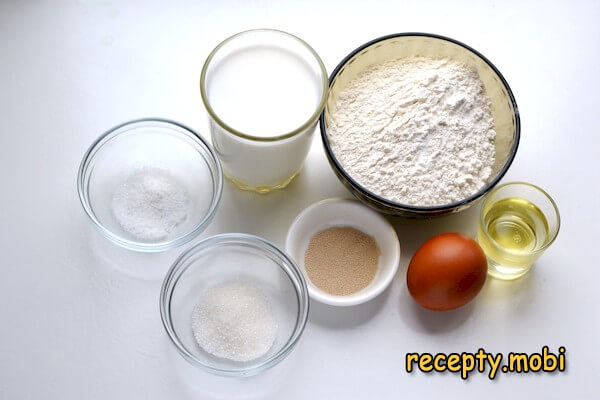 2. Lightly heat 1/2 cup of milk (+30-35 degrees), pour into a small bowl. Add yeast and 1/2 prepared sugar. Stir, cover the bowl with a film, put in a warm place for 10-15 minutes.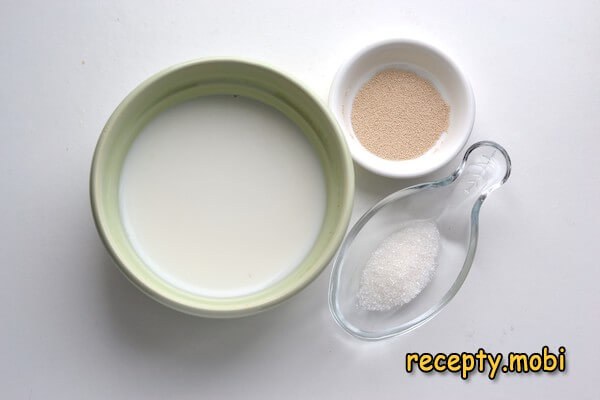 3. During this time, the yeast in the bowl will rise with a foamy cap.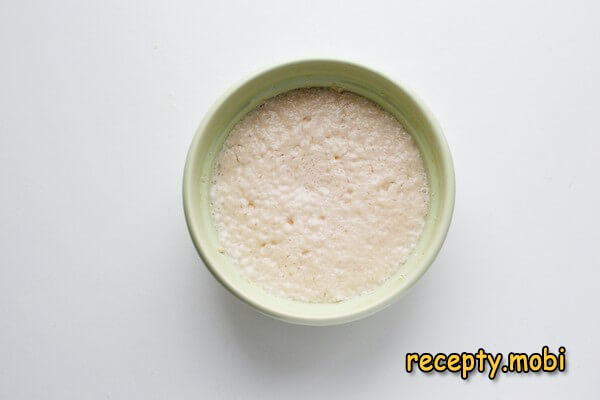 4. Sift the flour, add salt to it and mix.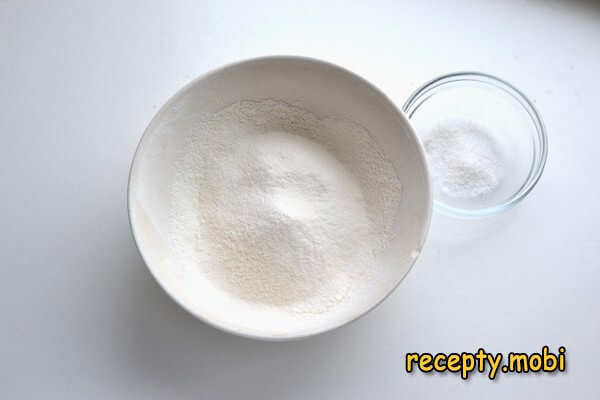 5. Beat the egg gently with a whisk with sugar (remaining).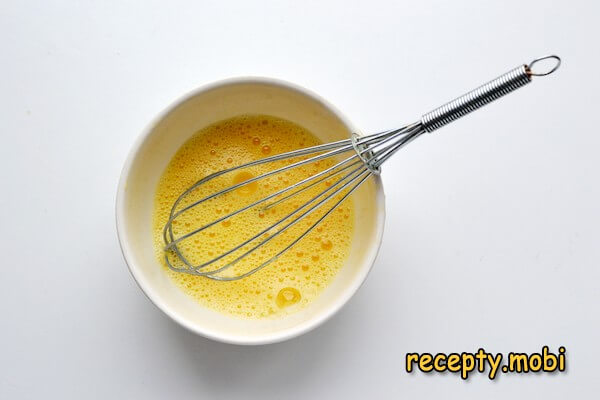 6. Mix the beaten egg with the yeast mixture.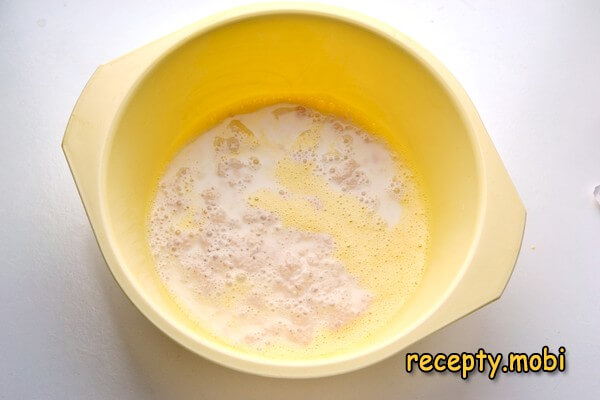 7. Pour the rest of the warm (+30 degrees) milk here, mix.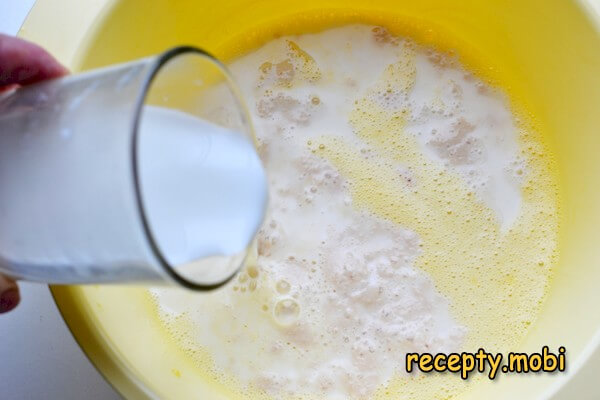 8. Gradually add flour to the liquid ingredients. Mix well each portion of flour.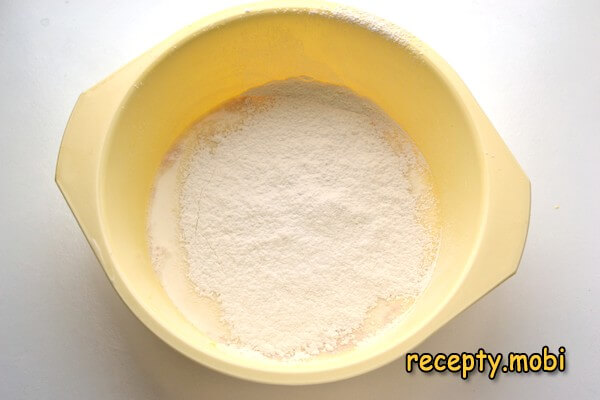 9. While mixing the dough, add 1/2 vegetable oil.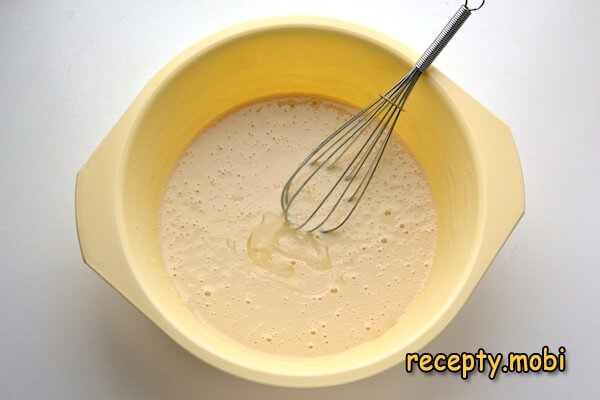 10. Cover the bowl and put the yeast pancake dough in heat for about 1 hour.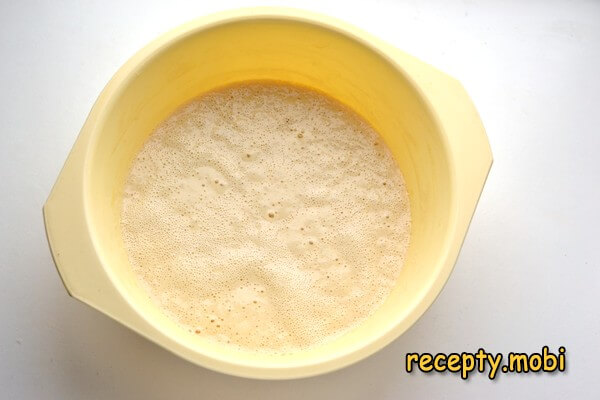 11. Then mix the dough and look at its consistency. It should flow freely from the ladle. If the dough is too thick, you can add more milk or water.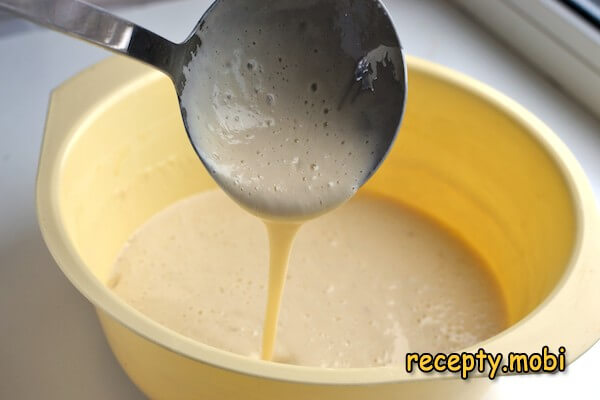 12. We heat the pan on the stove, grease it with a piece of lard (if there is no lard, grease with vegetable oil). Pour the batter into the skillet using a ladle. Bake the pancake until holes appear on the surface, 30-60 seconds.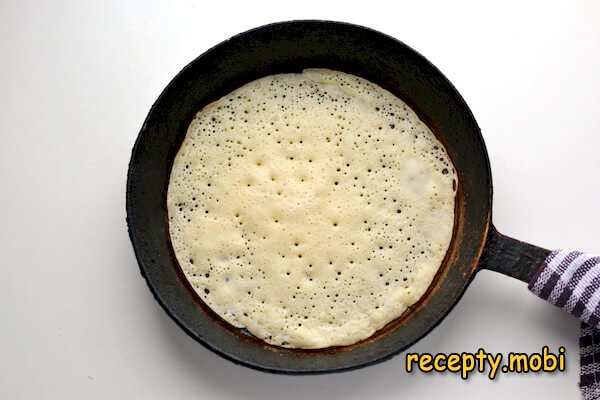 13. Flip and bake the reverse side until lightly browned, 30-60 seconds. Pancakes should not be overcooked.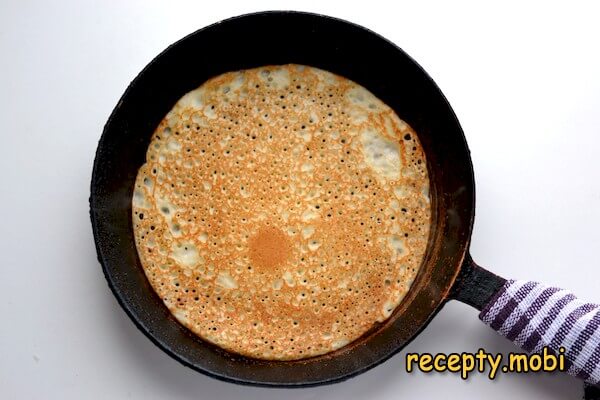 14. Yeast pancakes in milk with holes are ready. From this portion of the dough, 10 pieces of pancakes were obtained in a pan with a diameter of 16 cm.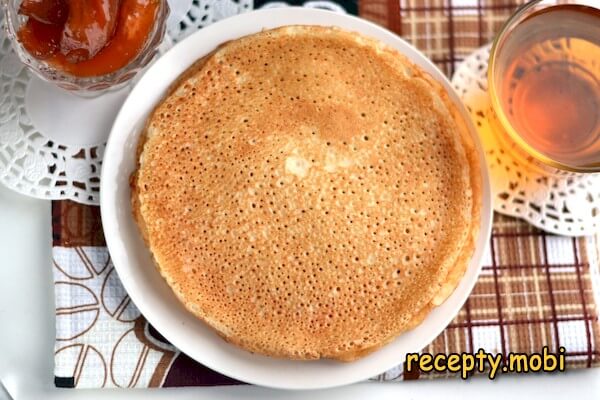 Bon appetit!