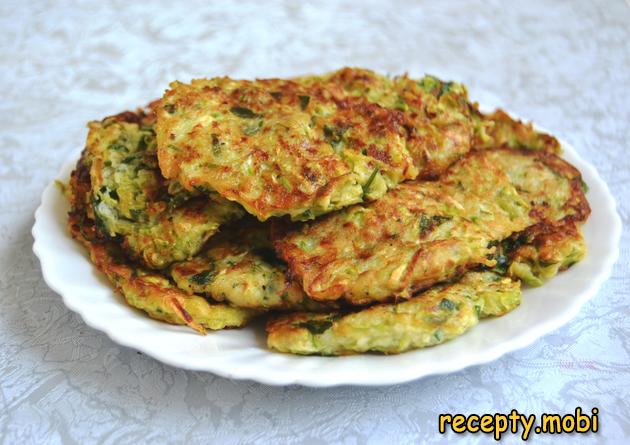 Zucchini pancakes with herbs
In the summer, we try to eat as many vegetables as possible in order to replenish our body with vitamins. One of the healthy and tasty vegetables is zucchini. I offer a recipe for very tasty pancakes from this wonderful versatile vegetable. The recipe for zucchini fritters with greens is simple, but as a result we get an excellent snack, which can even be served as a side dish for meat.
Cooking time: 15 minutes.
Servings: 3.
Calories: 44.
Ingredients
Necessary products for pancakes from zucchini with herbs:
zucchini - 1 pc. (medium size);
1 egg;
flour - 2 tbsp;
dill with parsley - 1/4 bunch;
salt - 1/4 tsp;
soda - 1/4 tsp;
a mixture of peppers - a pinch;
refined oil.
Cooking
1. For pancakes, I try to buy young zucchini. In young vegetables, the skin is thin, tender and smooth, without damage. I do not remove it from young zucchini, but only thoroughly wash it with a sponge under running water. I cut off the stalk from the zucchini on one side, and on the other I cut off only a small tip. The rest of the whole vegetable, along with a thin skin and tender seeds, I rub on a medium grater. If you can't buy a young zucchini, but you really want zucchini fritters, then I use mature zucchini for fritters. Ripe zucchini have tough, hard skin. Such a skin will have to be cut off from the vegetable. Ripe seeds inside the vegetable are also removed. I grind the remaining zucchini pulp on a grater. I leave the grated pulp of the zucchini in a deep bowl, and after a few minutes I squeeze out the released juice from the pulp with my hands. If you do not remove excess moisture from the grated mass, then pancakes may not work. For the juiciness of zucchini fritters, I add chopped (finely) dill and parsley.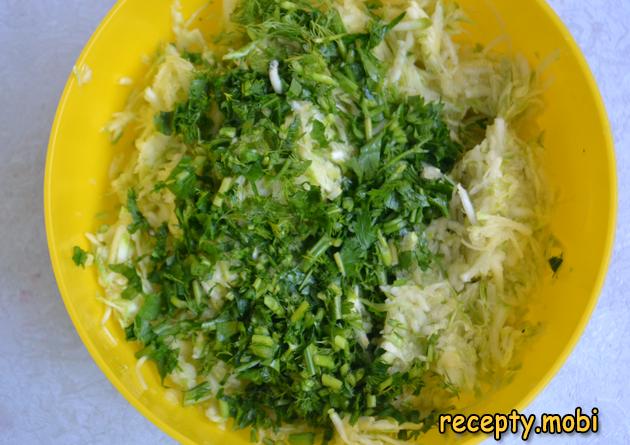 2. I break a raw chicken egg into zucchini with greens.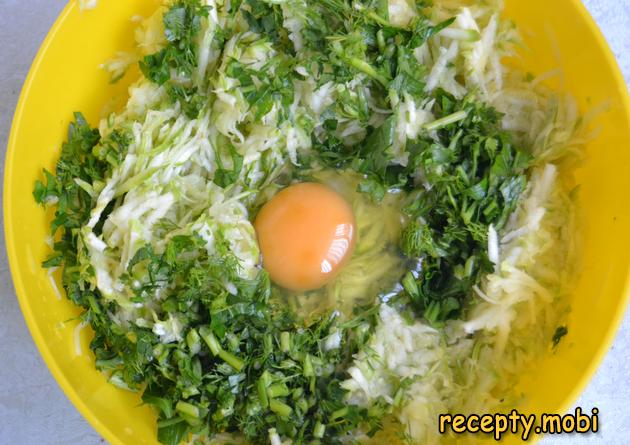 3. Then salt the squash mass.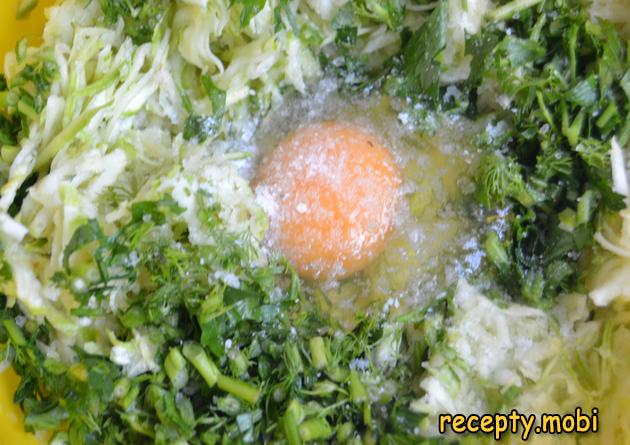 4. Now I knead the dough for squash pancakes by adding wheat flour to the squash mixture.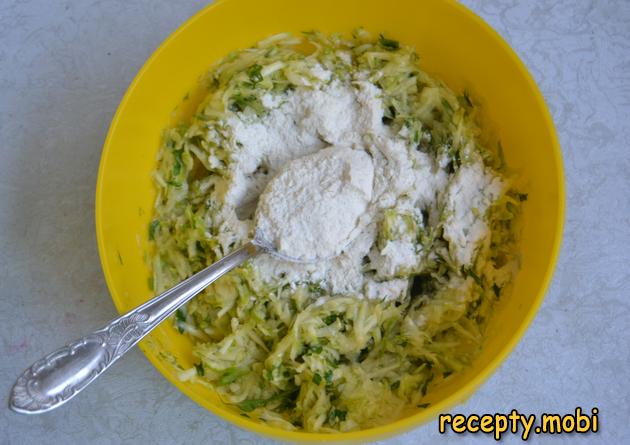 5. I mix all the ingredients with a spoon. My dough (by density) resembles thick sour cream.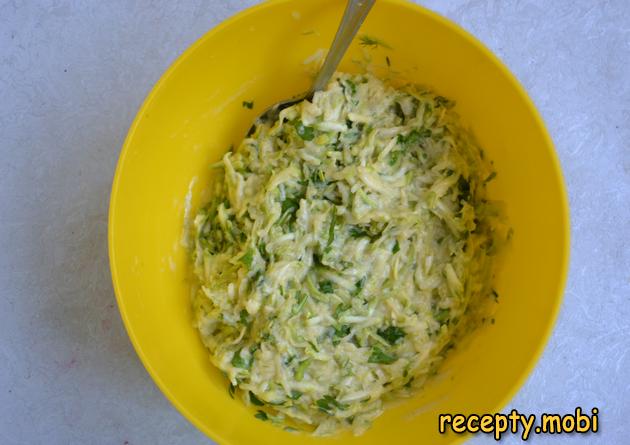 6. For flavor, add a pinch of pepper mixture to the dough.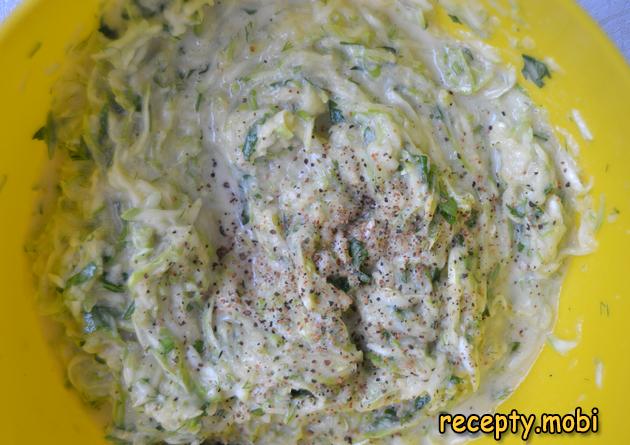 7. I heat refined oil in a pan. I spread the dough with a tablespoon, leveling each pile of squash mass with a flat cake with the back of a spoon. After frying the squash pancakes on both sides, I spread them on a paper towel. I serve zucchini pancakes with greens hot.