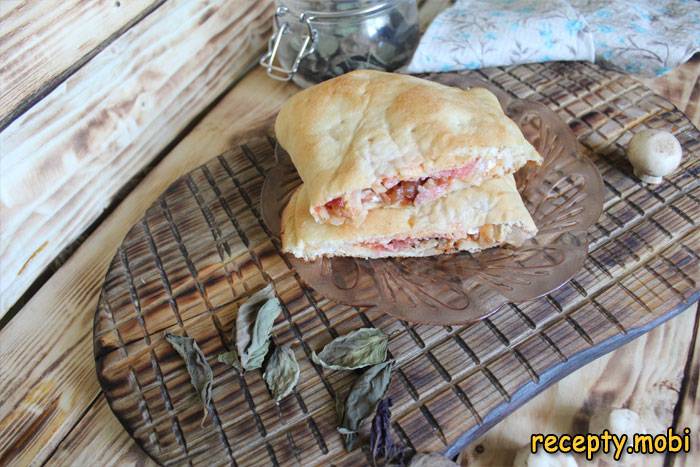 Calzone with chicken and mushrooms
Calzone with chicken and mushrooms is a tasty option for a hearty homemade snack. The dish is very fragrant, with a juicy filling and a crispy crust. If you don't know how to make calzone at home, then this step by step photo recipe is for you!
Cuisine: Italian.
Cooking time: 20 minutes.
Servings: 1.
Calories: 232.
Ingredients
To make a calzone, you need the following ingredients:
tomato - 1 piece;
jalapeno - 1 piece;
hard cheese - optional;
yeast dough - 250 g;
garlic - 1 clove;
salami - 25 g;
onion - 1/2 piece;
chicken fillet - 50 g;
paprika - a pinch;
champignons - 25 g;
tomato sauce - optional;
cream sauce (mayonnaise);
pineapples - 25 g;
olive oil.
Cooking
1. Grind the ingredients for the filling: cut the tomatoes into slices, pepper into rings.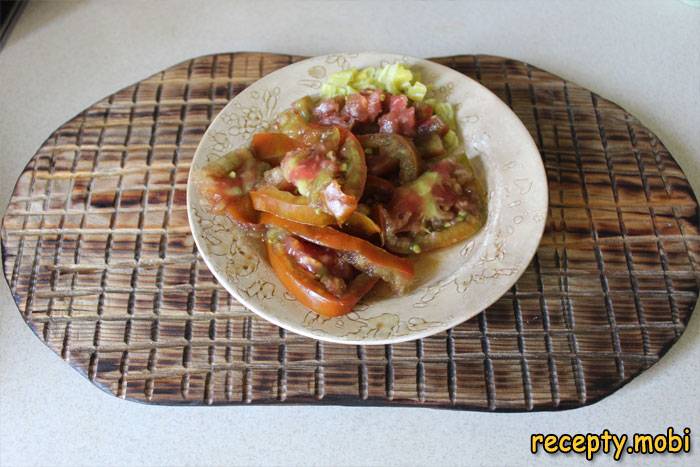 2. Chop champignons, onions and pineapples into thin slices, chop the garlic.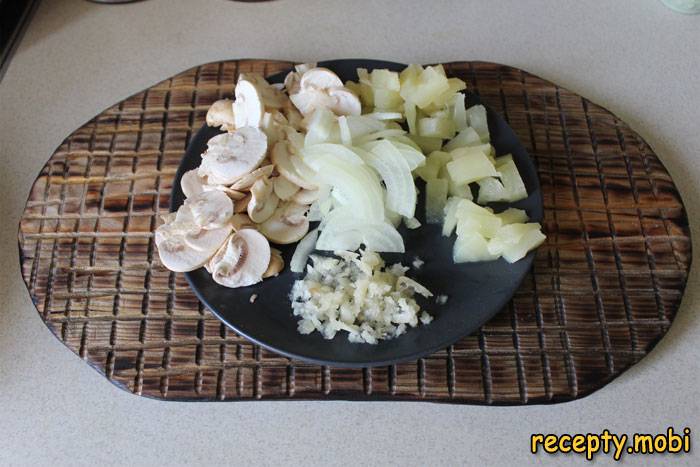 3. Cut the chicken breast or fillet into strips. Saute the chicken for five minutes over medium heat until light golden brown. Fry the ingredient along with half the onion and paprika until half cooked. Cool down the filling.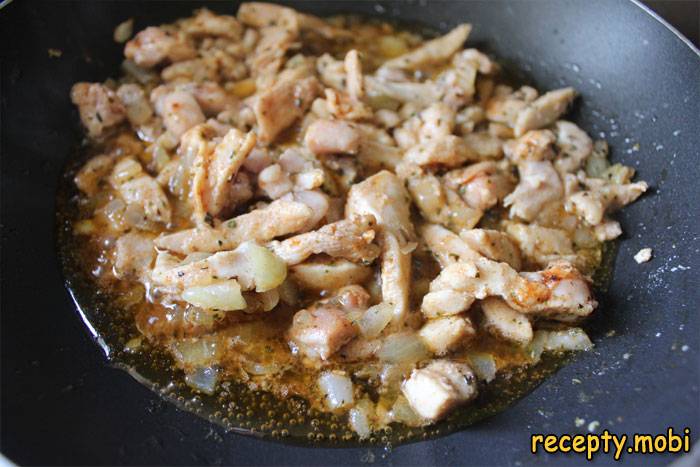 4. Prepare yeast dough.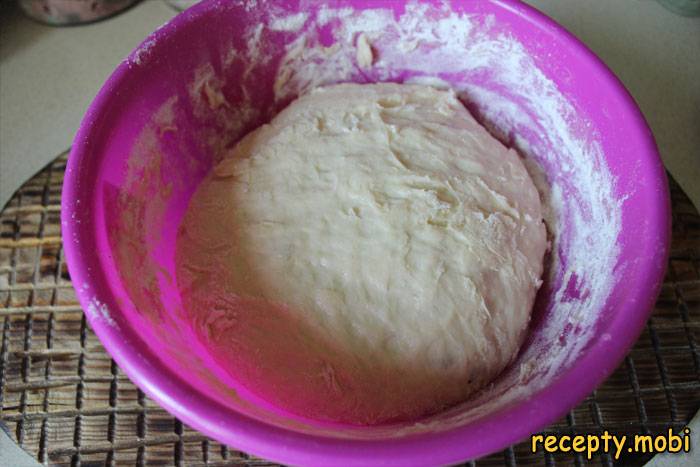 5. Roll out the base into an oval layer.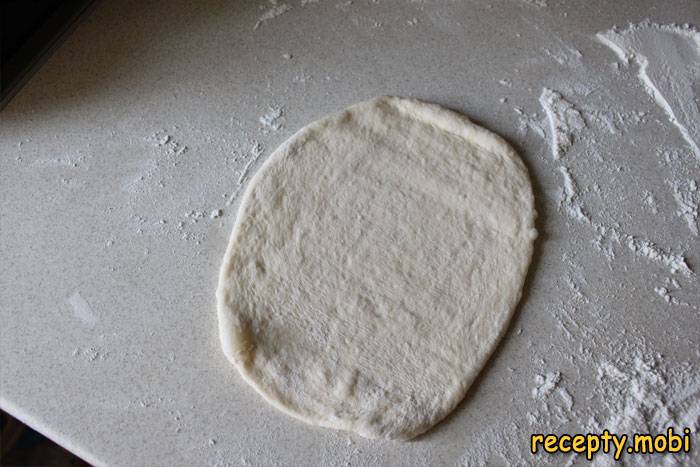 6. Lubricate the pastry generously with sauce, sprinkle with onion, pineapple cubes and garlic.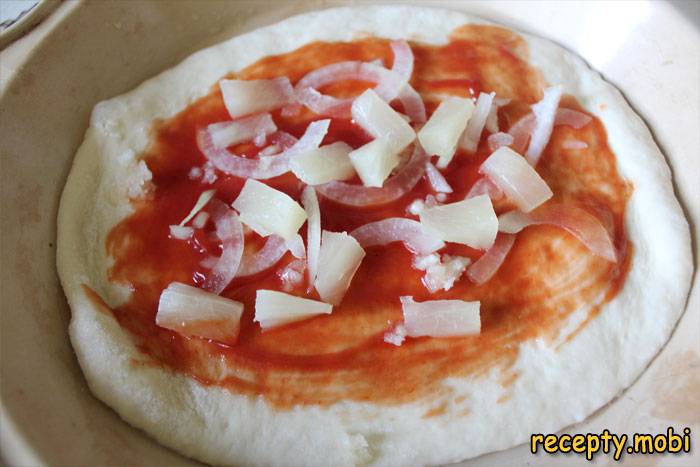 7. Add fried chicken.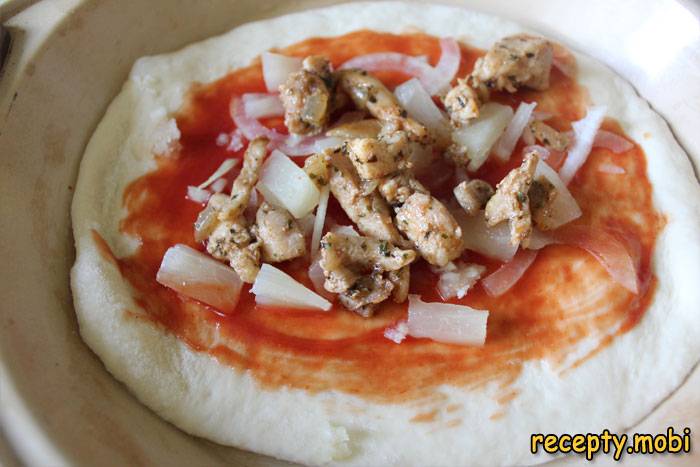 8. Supplement the filling with mushrooms, jalapenos and tomatoes.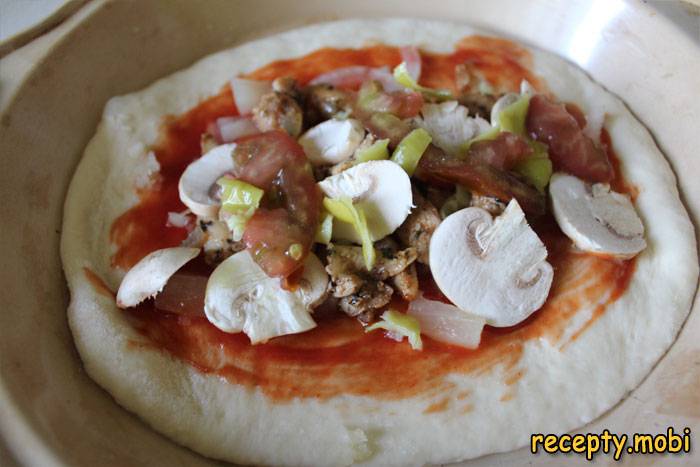 9. Add slices of salami.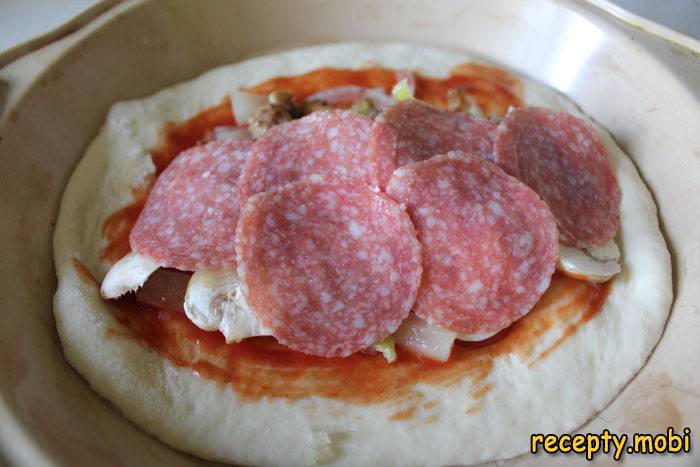 10. Lubricate the filling with creamy sauce.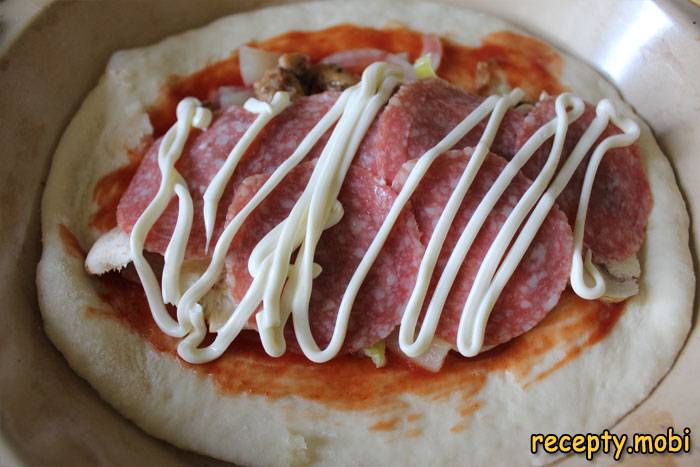 11. Pour all the ingredients with cheese.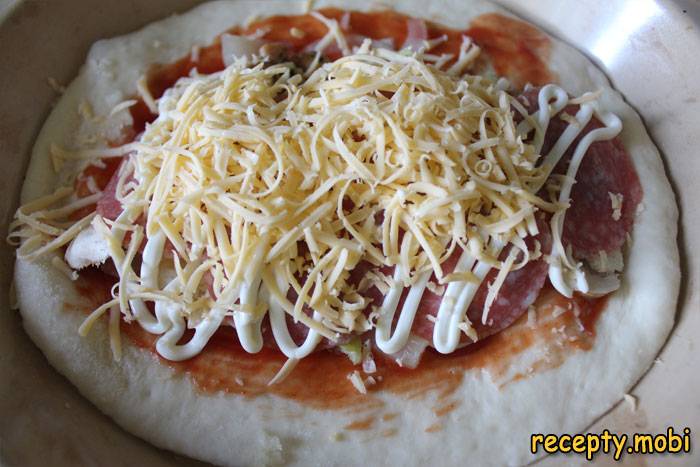 12. Roll up the calzone and pinch the edges. Lubricate the calzone blank with oil, prick with a fork. Send the calzone to the preheated oven. Bake until golden brown at 180 degrees.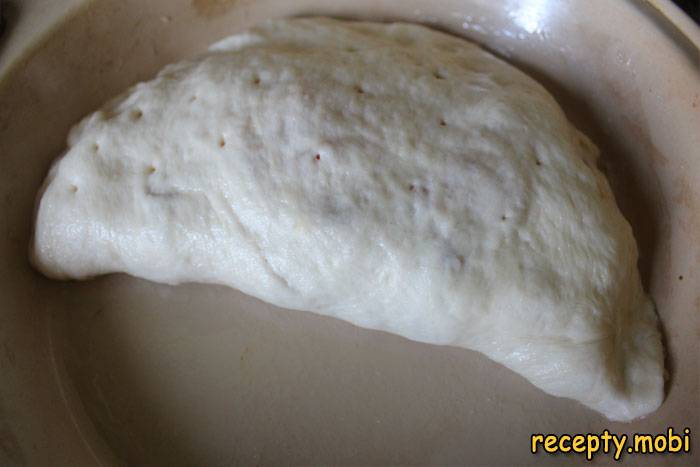 13. Serve juicy, tasty and fragrant calzone to the table! This is an ideal pizza option for those who love not only tasty, but also juicy. Bon appetit!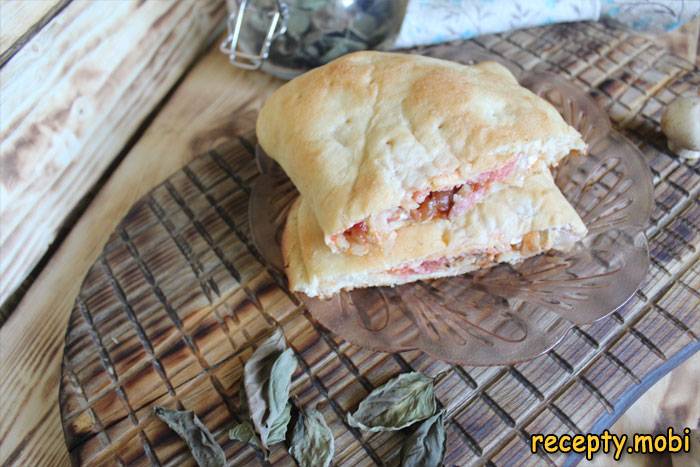 Calzone with chicken and mushrooms is a delicious version of fragrant, hearty and juicy pizza. The filling of the dish is incredibly tasty, balanced, sweet and sour. Cheese perfectly complements all the ingredients of calzone, and sauces - favorably emphasize every flavor of the dish. Serve the calzone warm. It is not recommended to store such pizza, as the dough may lose its crispy crust.