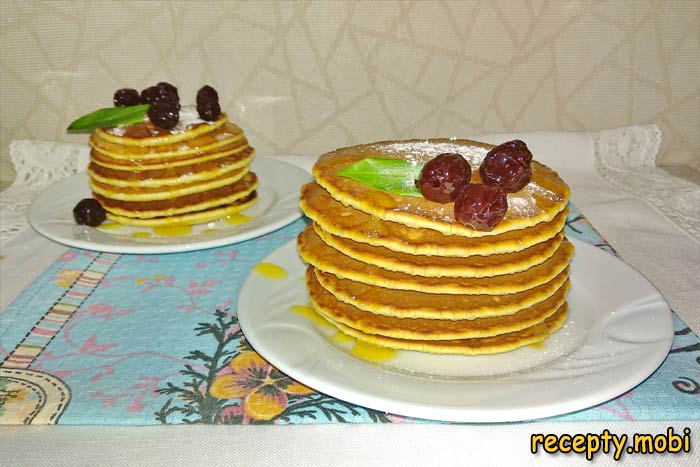 American pancakes
Prepare a popular and famous breakfast - American pancakes. Products for these pancakes will always be found in the house. Serve American pancakes with honey, jam, fruit. They go great with a cup of hot tea, coffee or cocoa.
Cooking time: 50 minutes.
Servings: 16.
Calories: 220.
Cuisine: American.
Ingredients
flour - 200 g;
eggs - 2 pcs;
milk - 240 ml;
sugar - 40-50 g;
baking powder for dough - 8 g;
salt - ¼ tsp;
vanillin - 1 sachet (1.5 g);
vegetable oil - 2 tbsp.
Cooking
1. For cooking, the products used are at room temperature. In advance, you need to get milk and eggs from the refrigerator, and sift the flour through a sieve to fill it with oxygen.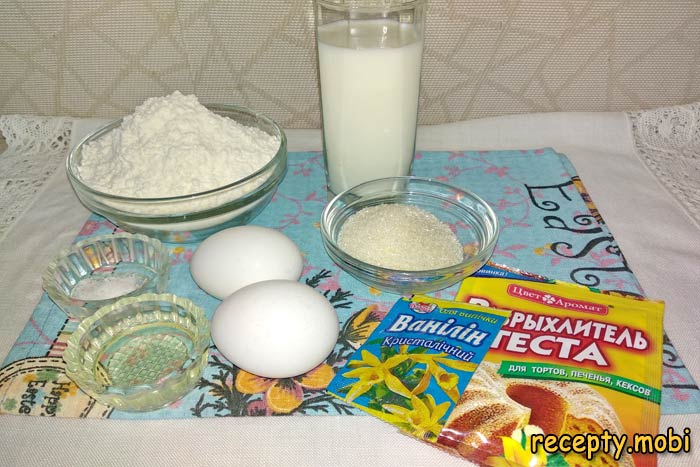 2. We drive eggs into a deep bowl. Add salt and vanilla. Mix everything well with a whisk or a mixer.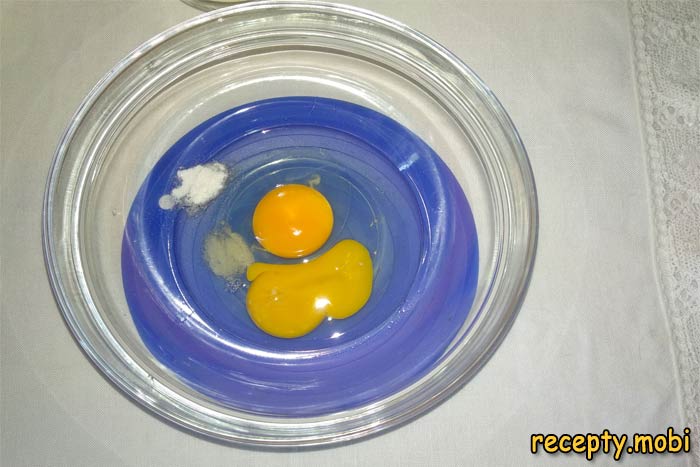 3. Pour sugar into the lush foam, and continue to beat with a whisk.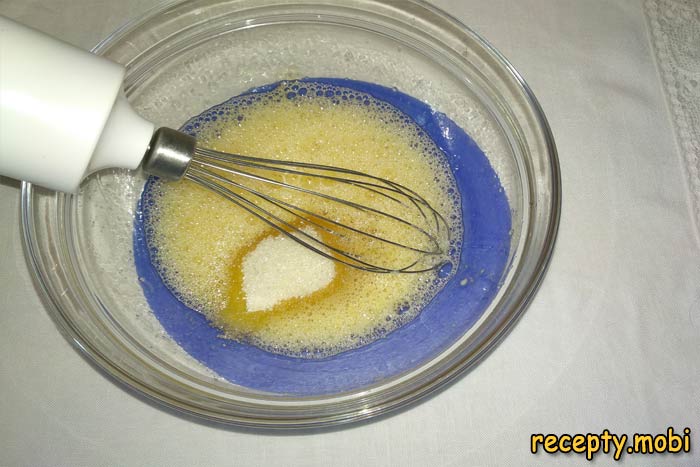 4. Pour the baking powder into the flour for the dough, gently mix the dry ingredients.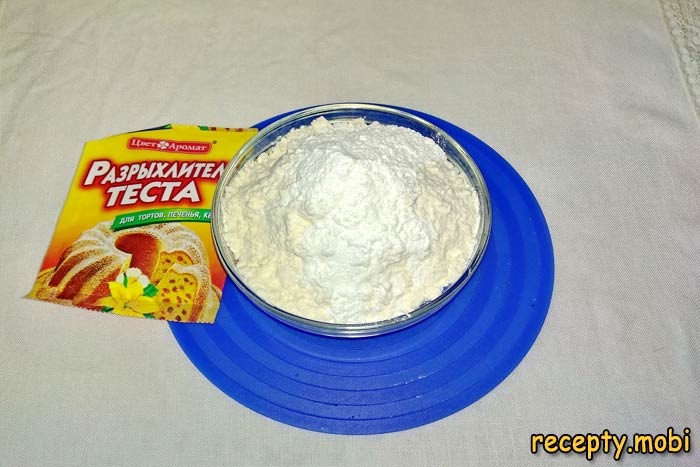 5. Pour flour into the egg mass and mix with a whisk until smooth, gradually add milk. Flour must be kneaded in a small amount of liquid products, so it will be easier to get rid of lumps. Add vegetable oil to the finished elastic mass.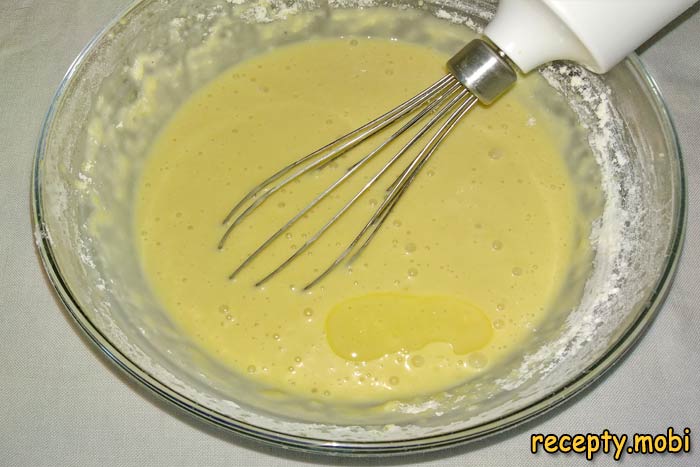 6. Set aside the dough to rest for fifteen to twenty minutes.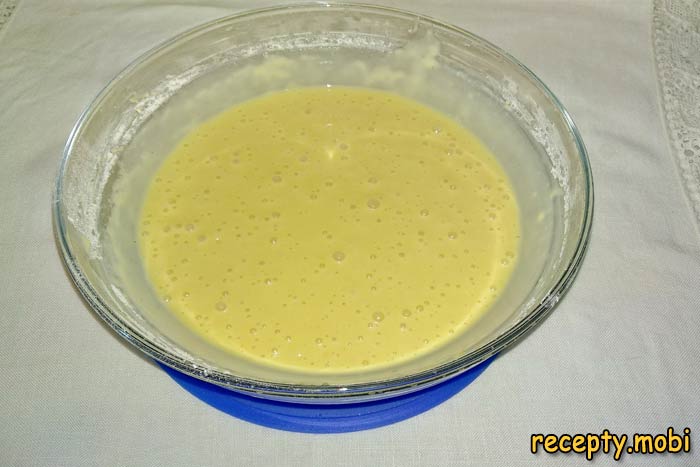 7. In twenty minutes, the dough was infused and became much denser. Heat the skillet well over medium heat.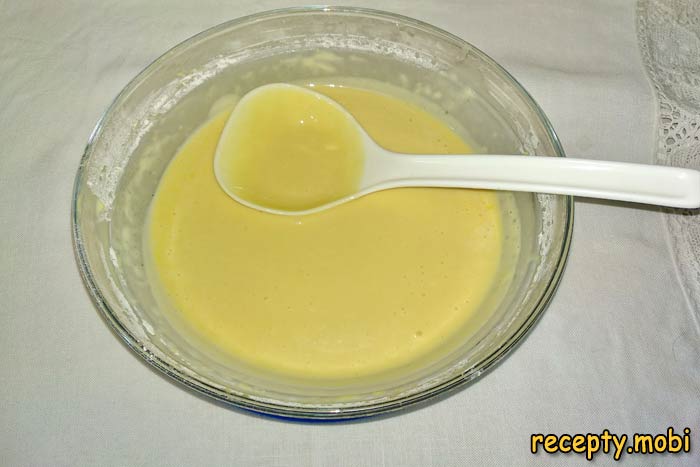 8. American pancakes should be about ten centimeters in diameter. We collect the required amount of dough in a ladle and pour it into the center of the pan, the dough itself will spread over the surface. The pan should stand exactly on the stove, twist and rotate it is not necessary. Bake a mini pancake on one side until bubbles appear on the surface. When the surface has compacted and the pancake has become openwork, it means that the bottom side has already browned and it's time to turn it over.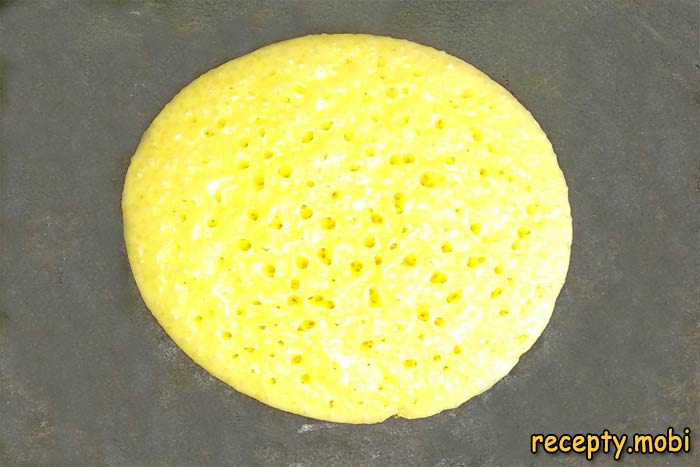 9. On the second side, bake the pancake for a minute and a half. Pancakes are quite dense, and therefore they are not baked quickly, for convenience it is better to bake them simultaneously in two pans, this will halve the time for preparing breakfast.
10. American pancakes with milk are best served with jam, honey or orange and lemon jam. Due to the fact that baking is porous in structure, they are well saturated with jam. If someone does not like honey and jam, then a little more sugar can be added during the preparation of the dough. Our pancakes are ready sprinkle them with powdered sugar, add berries and call everyone to the table. Let's not forget tea.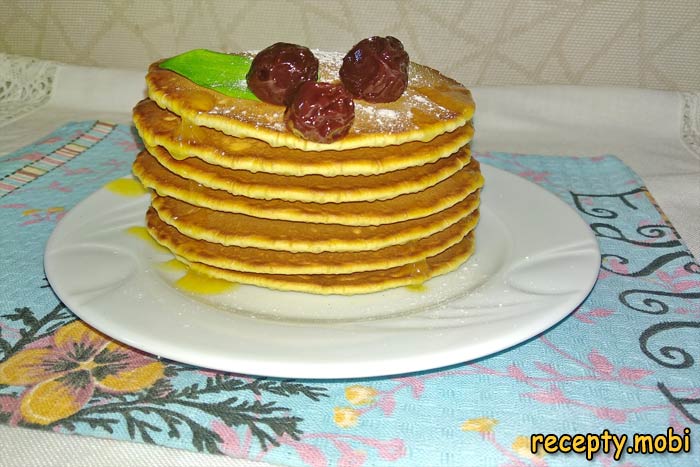 From this amount of products, fourteen to sixteen pieces of pancakes are obtained, this is a full breakfast for two or three people.
I recommend preparing such a delicious, truly homemade breakfast.
Bon appetit!