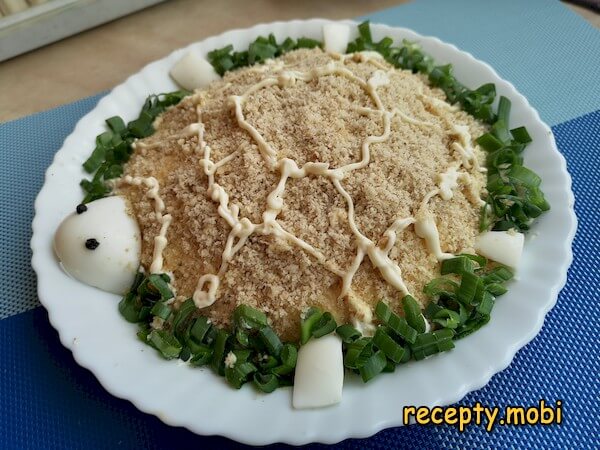 Salad «Turtle» with chicken
Salad «Turtle» with chicken - puff holiday dish. The walnut present in its composition gives the salad a special taste. Traditionally, the walnut is used chopped, as in our recipe, but you can use it in small pieces. It won't make the taste worse. If the dish is prepared in advance and stored in the refrigerator for some time, mayonnaise is applied with a mesh on the last layer. If it is prepared immediately before serving, you can mix each layer with small portions of mayonnaise. The main ingredient is boiled chicken, in some recipes, it is replaced with smoked chicken or red fish. The choice is yours, and we offer to cook Turtle salad according to our recipe.
Cooking time: 30 minutes.
Servings: 4.
Calories: 298.
Ingredients
boiled chicken thighs - 2 pcs. (large);
apple - 1 pc;
onions - 1 pc;
walnuts - 80-100 g;
boiled chicken eggs - 3 pcs;
cheese - 80 g;
mayonnaise - 100 g;
green onions - 10-15 g (for decoration).
Cooking
1. We prepare the necessary products. We clean the apple, divide it in half and remove the core. We remove the shells from the eggs, and the husks from the onions. We also remove the skin from chicken thighs.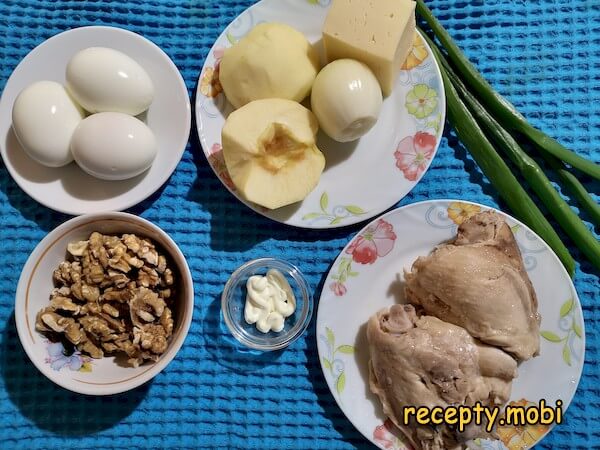 2. Separate the yolks from the proteins. We leave one half of the protein for decoration, and rub the rest of the proteins on a vegetable grater.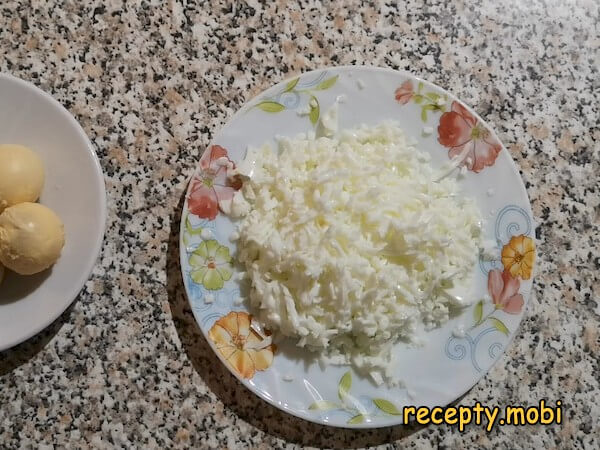 3. Rub the yolks on the same grater.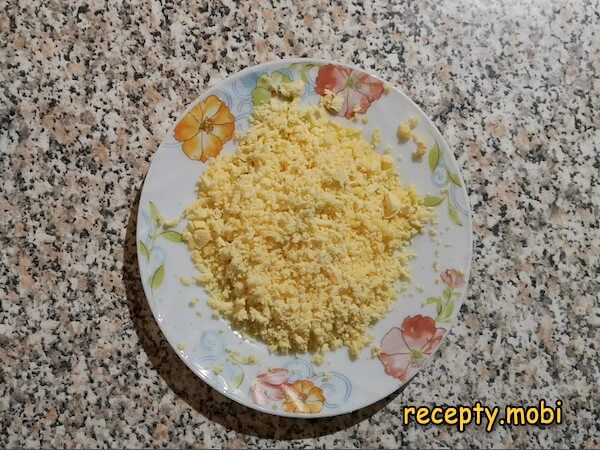 4. We pass cheese through this grater.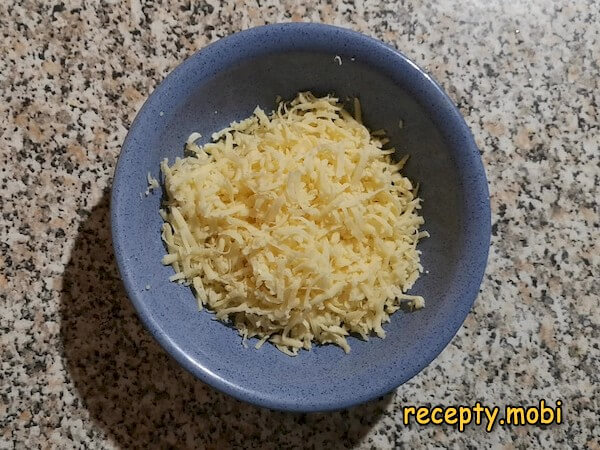 5. We rub apples.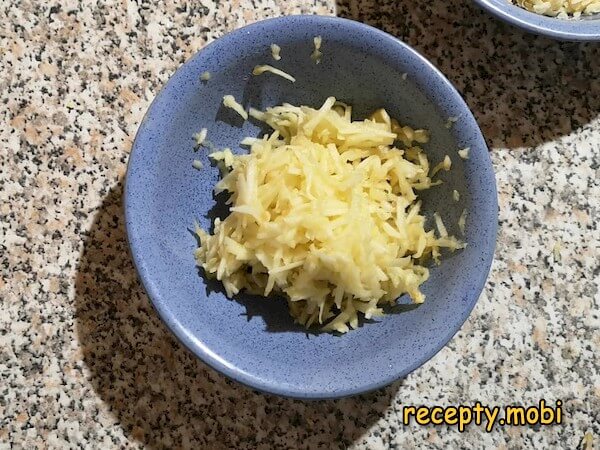 6. Grind walnuts in any convenient way. We crushed them with a fine grater.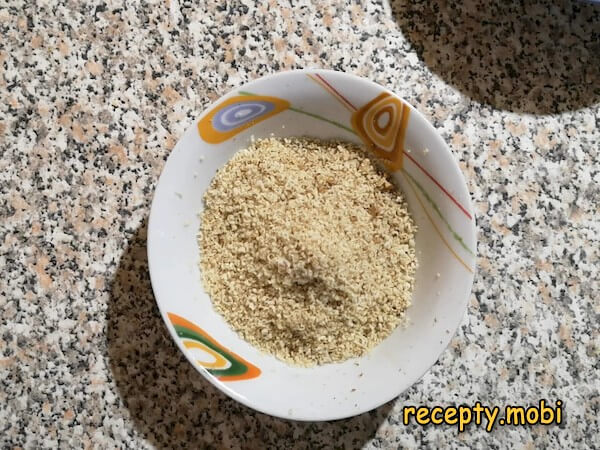 7. Cut the onion into half rings, put it in a bowl and pour boiling water for about 10 minutes to get rid of bitterness.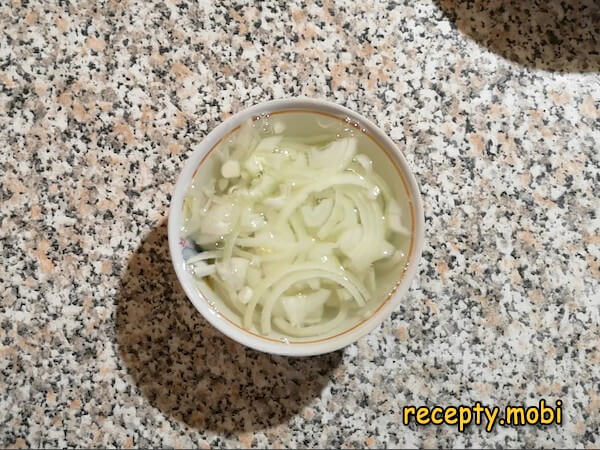 8. Separate the meat from the bone. Cut the meat into small pieces.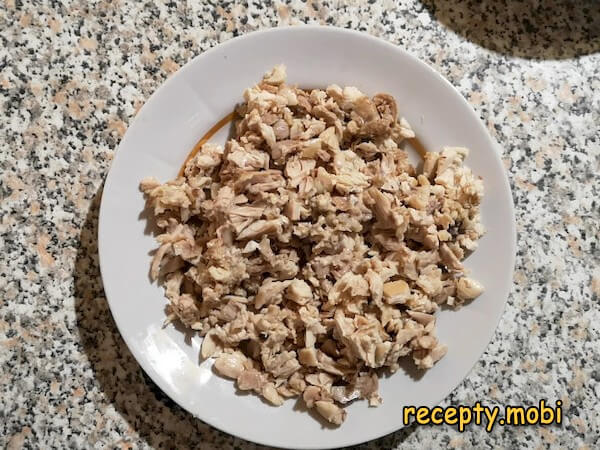 9. Grind green onions.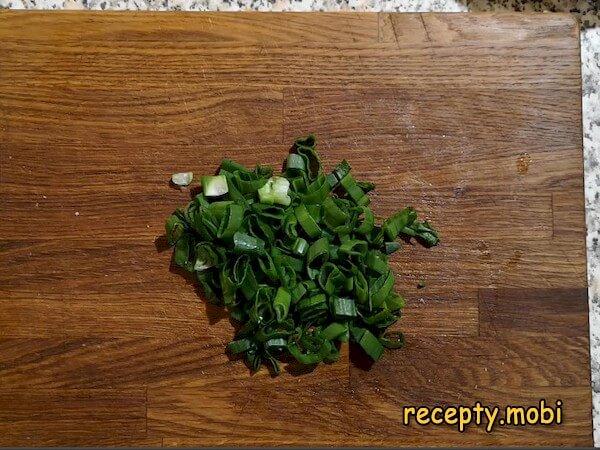 10. Drain the water from the soaked onion.
11. Let's start forming the salad. Lay out the grated squirrels in the first layer and cover them with a mesh of mayonnaise.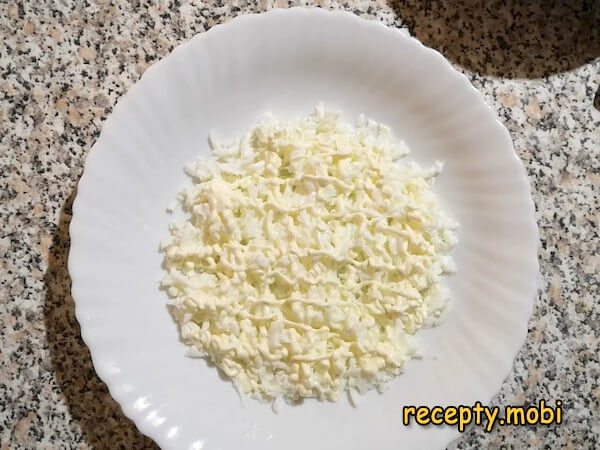 12. Spread the chopped meat with the next layer and also cover with mayonnaise.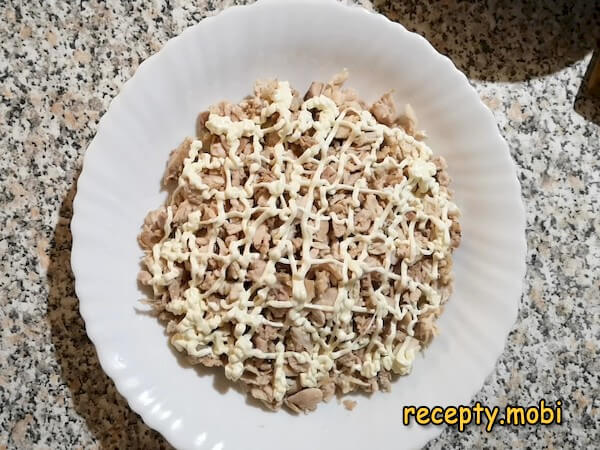 13. Next, lay out the apples. We put onions on them and cover everything with mayonnaise.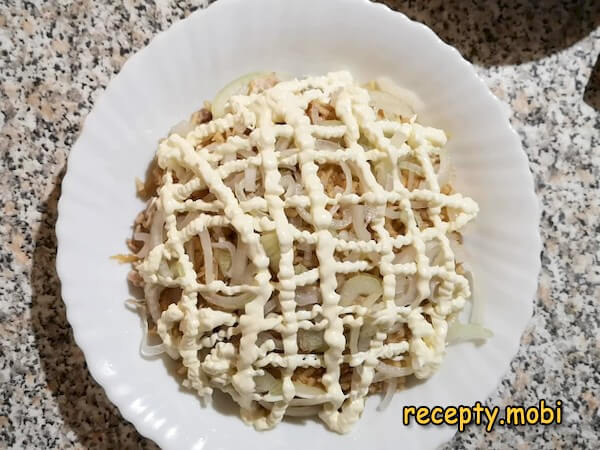 14. Then comes a layer of grated cheese, followed by grated chicken yolks. Top with mayonnaise.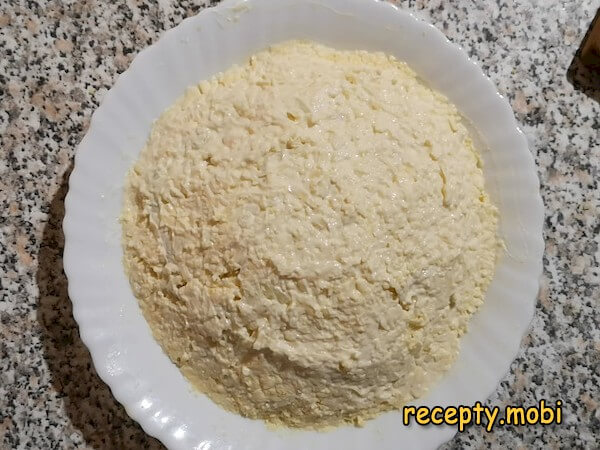 15. Sprinkle salad with prepared walnuts.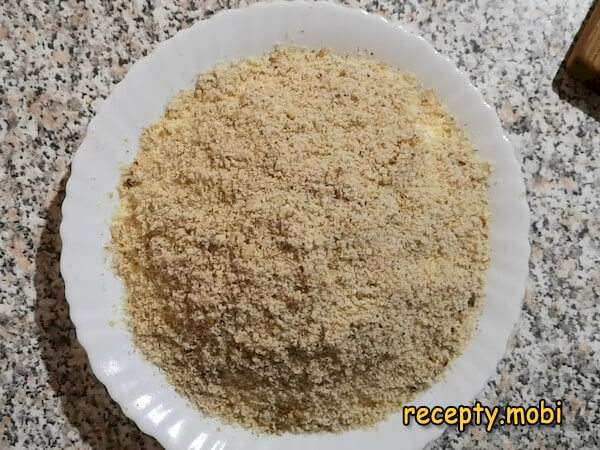 16. We decorate the dish in the form of a turtle immediately before serving.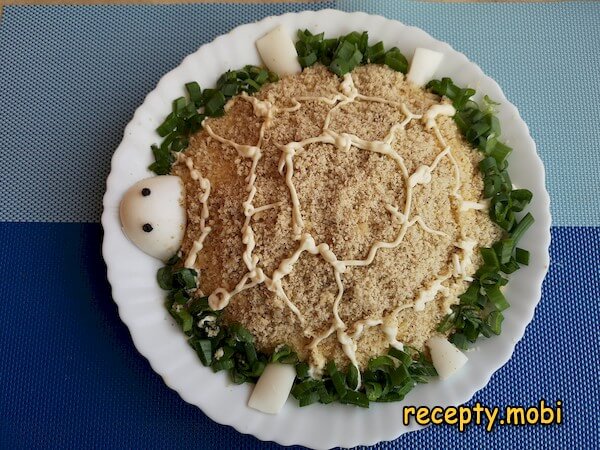 17. Salad «Turtle» with chicken is ready. We invite guests to the table. Enjoy your meal.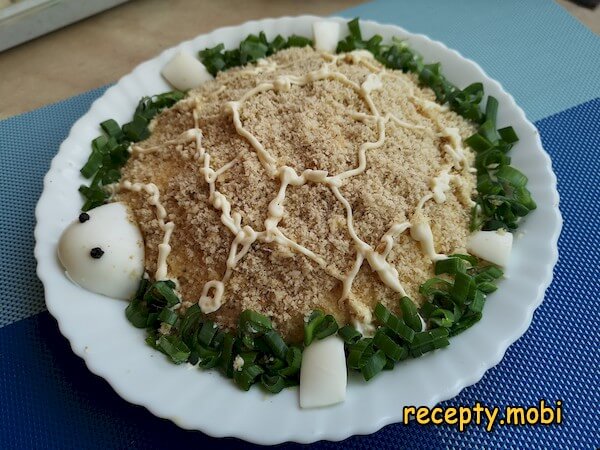 Cooking video