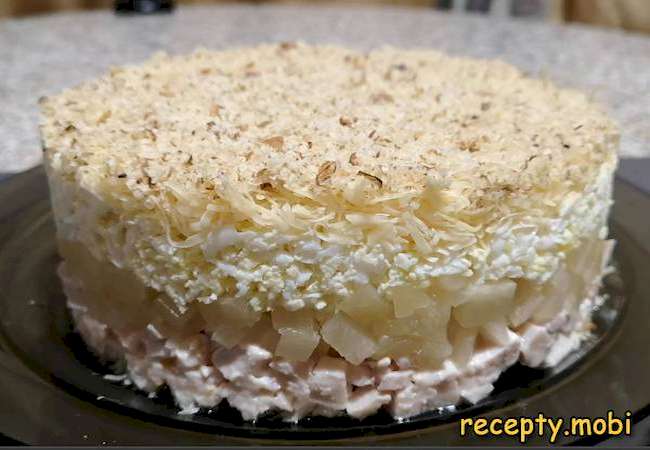 Salad with smoked chicken and pineapple
On the festive table, the "highlight" of the menu can be a salad with smoked chicken and pineapples, especially if it is laid out in layers. It can be prepared for everyday meals, as it is not difficult. Smoked chicken meat is combined with the taste of pineapple and other ingredients - they give this dish a harmonious taste. Such a salad will be less high-calorie, if you use chicken breast, and with thighs and legs - more high-calorie. Similar to this recipe, we have already offered a salad with chicken, pineapple and walnuts.
Ring diameter - 16 cm.
Cooking time: 20 minutes + 5-6 hours to soak better.
Servings: 6.
Calories: 238.
Ingredients
Necessary products for cooking salad with smoked chicken and pineapple:
smoked chicken - 300 g;
canned pineapples - 340 g;
boiled chicken eggs - 3 pcs.
hard cheese - 100 g;
mayonnaise - 150 g;
walnut - 50 g.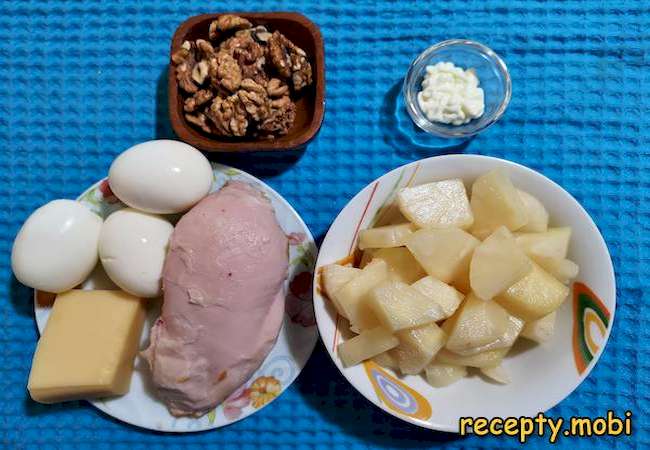 Cooking
1. Cut 300 grams of smoked chicken into small cubes and transfer to a deep plate. In our case, it is smoked chicken breast. Before cooking, remove the skin from the breast.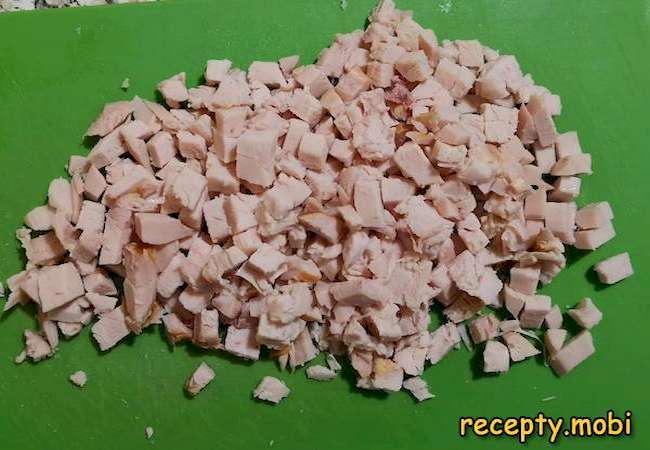 2. Cut 340 grams of pineapple into small cubes.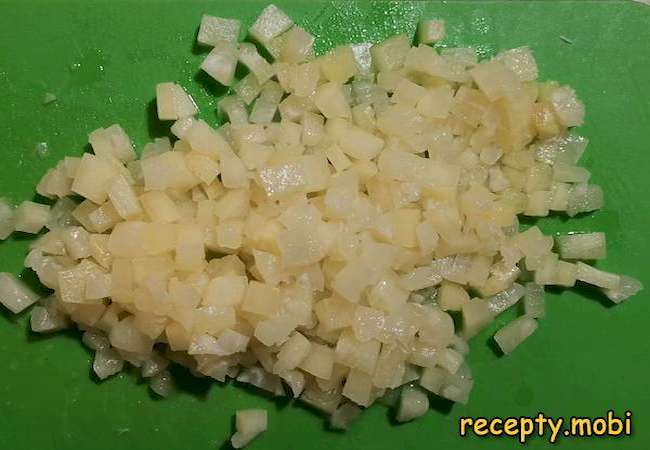 3. Rub 100 grams of hard cheese on a fine grater.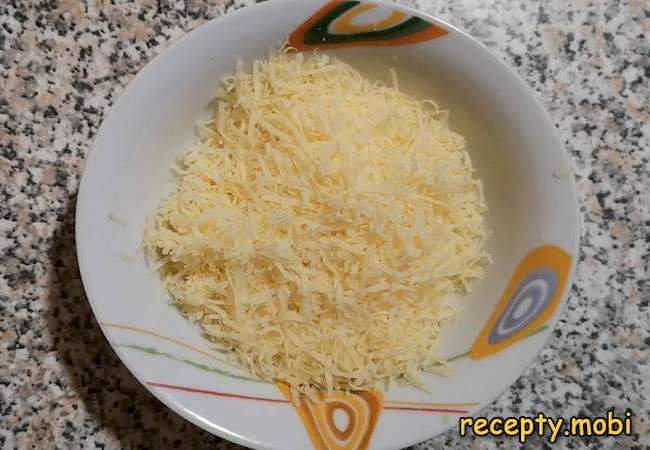 4. Grate chicken eggs on a vegetable grater.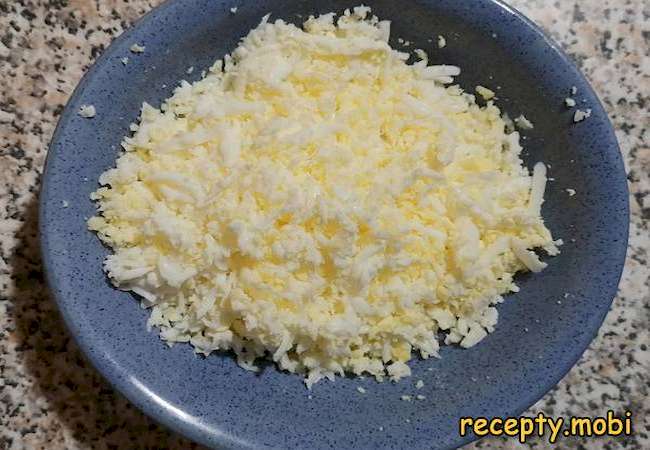 5. Also, using a fine grater, grind 50 grams of walnuts.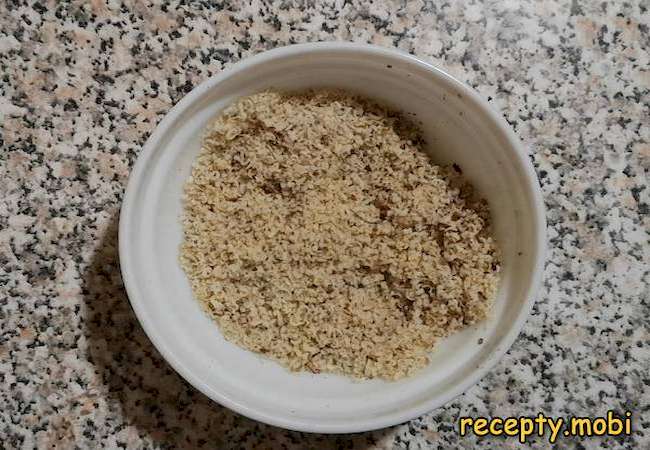 6. Add a little mayonnaise to the chopped smoked chicken breast and mix.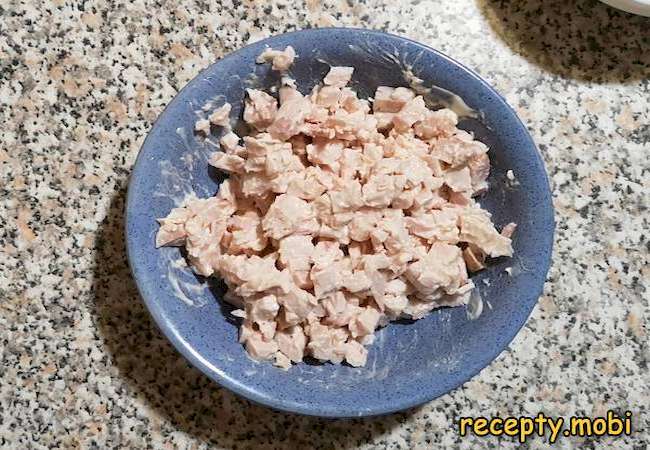 7. We spread the chopped smoked chicken in the first layer in the confectionery ring and lightly tamp.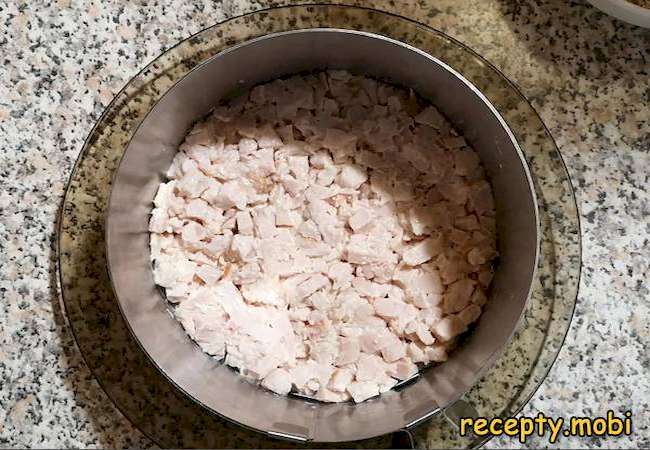 8. We send chopped canned pineapple to the chicken breast. We apply a mayonnaise net to the pineapple.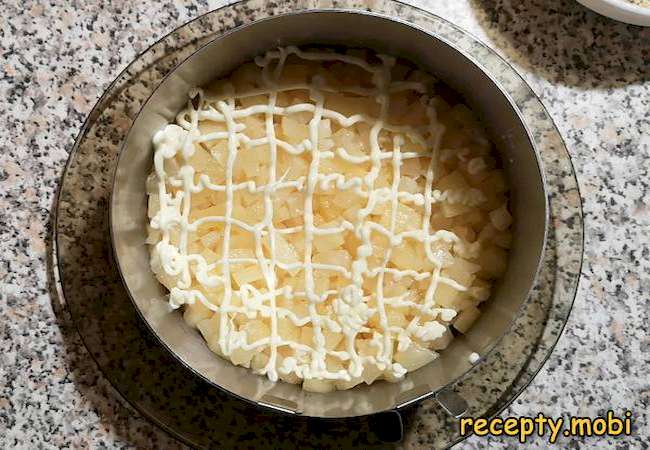 9. Lay the grated boiled chicken eggs in the next layer and cover them with a mayonnaise net.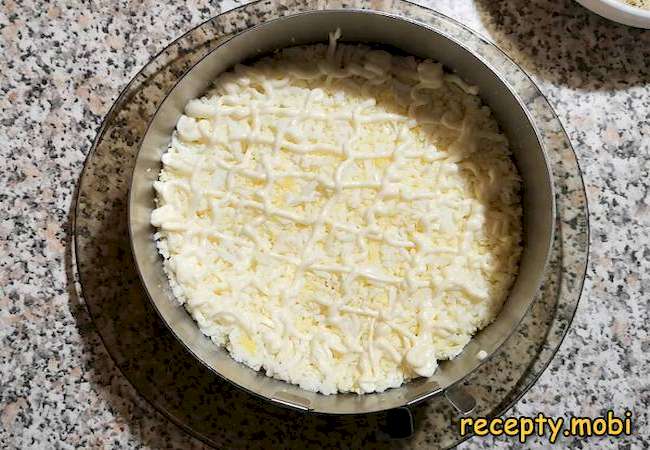 10. Next, lay out a layer of grated cheese and make a grid of mayonnaise on it.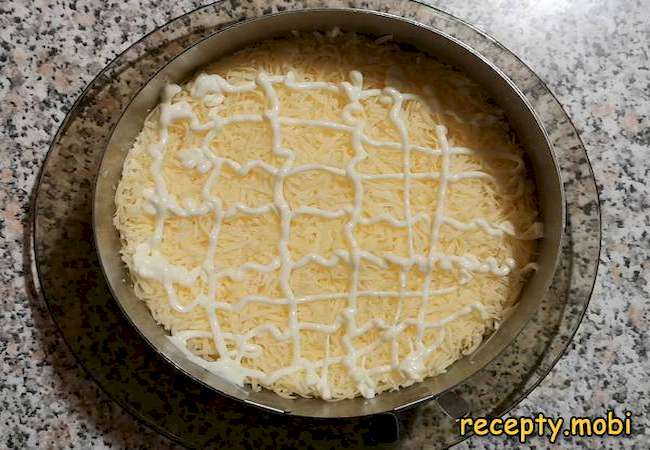 11. Cover the grated walnut with the final layer. We send the salad for 5-6 hours in the refrigerator in order to be better nourished.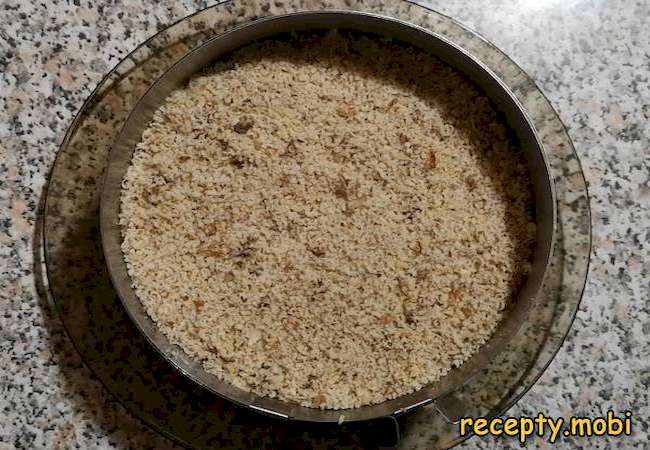 12. Remove the confectionery ring. Salad with smoked chicken and pineapple is ready. Serve this delicious salad to the table. Enjoy your meal.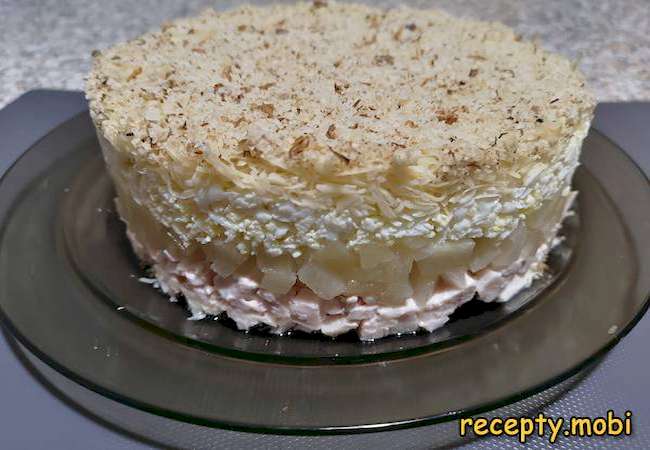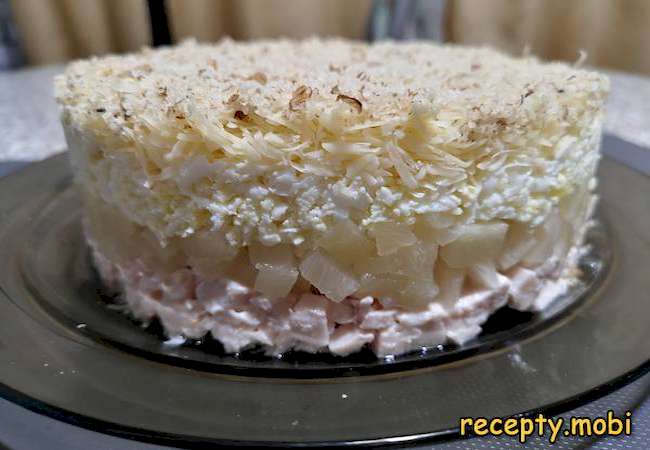 Cooking video