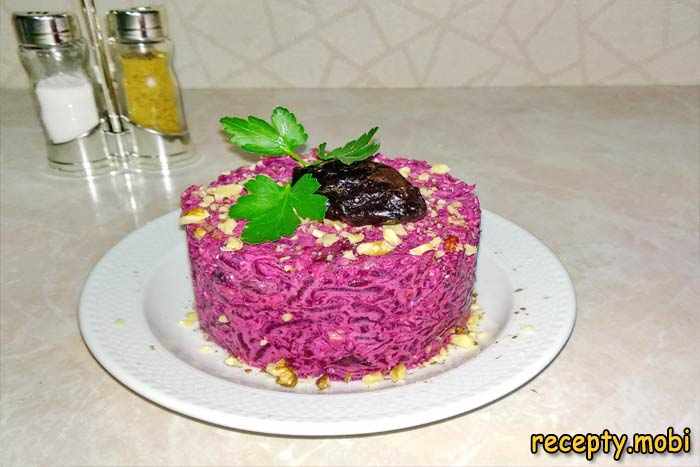 Beet salad with garlic and walnuts
It has long been known that beetroot is a very healthy vegetable. And if you add walnuts, prunes and a little garlic to it - this is a storehouse of vitamins. It is beetroot salad with garlic and walnuts that they like to serve as an appetizer. This salad is very often prepared on the festive table. Vegetable oil can serve as a dressing, but more often it is prepared with the addition of mayonnaise. And if homemade mayonnaise, then the appetizer will turn out even tastier. A bright, healthy and tasty beetroot appetizer is perfect as a side dish for the main course for a family dinner.
Cooking time: 60 minutes.
Servings: 2.
Calories: 336.
Ingredients
walnut - 100-130 g;
boiled beets - 2-3 pcs;
prunes - 5-7 pcs;
garlic - 1-2 cloves;
mayonnaise - 1-2 tbsp;
Mayonnaise products:
egg - 1 pc;
salt - 0.5 tsp;
sugar - 1 tsp;
lemon juice - 1 tbsp;
vegetable oil - 250-280 ml;
mustard - optional.
Cooking
1. Choose red beets. If you bake the beetroot, it will turn out much tastier and retain more vitamins, but you can also boil it. We clean the walnuts from the shell and membranes.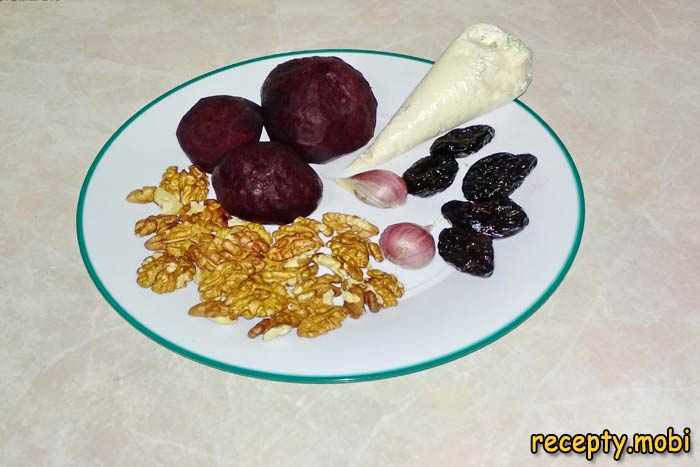 2. Nuts must be chopped with a knife or chopped with a rolling pin.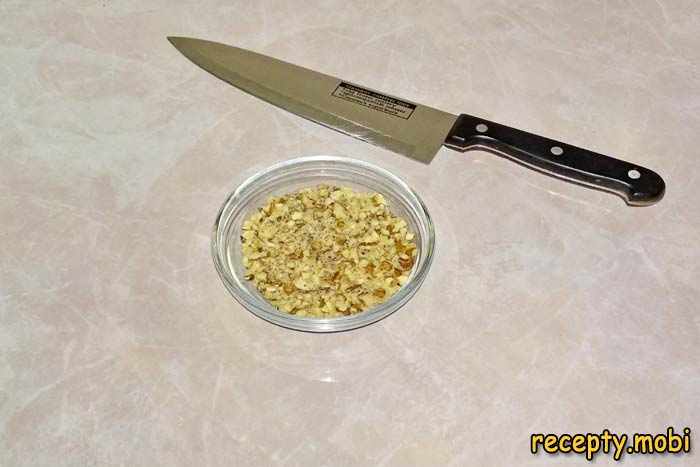 3. Pass a clove of garlic through a press or three on a fine grater.
4. Three boiled beets on a coarse grater.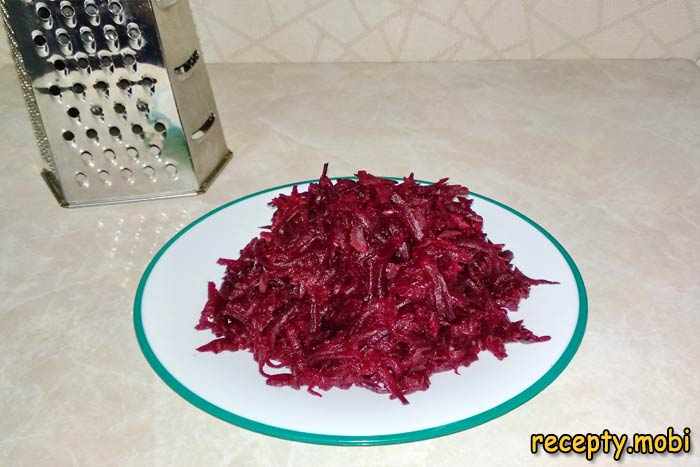 5. Prunes must be poured with warm water and allowed to stand for five to ten minutes.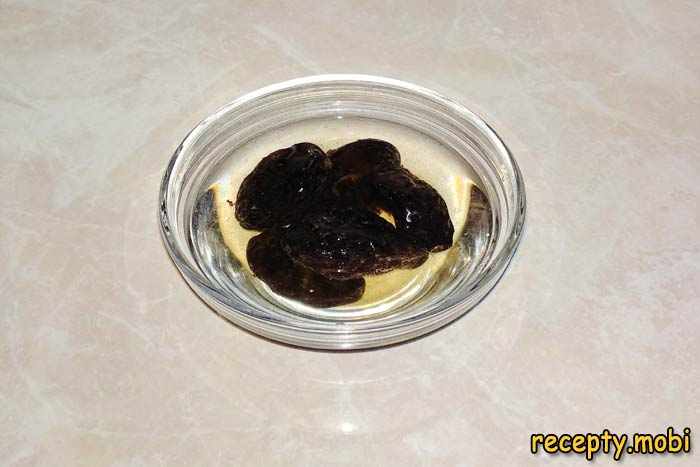 6. Grind prunes arbitrarily.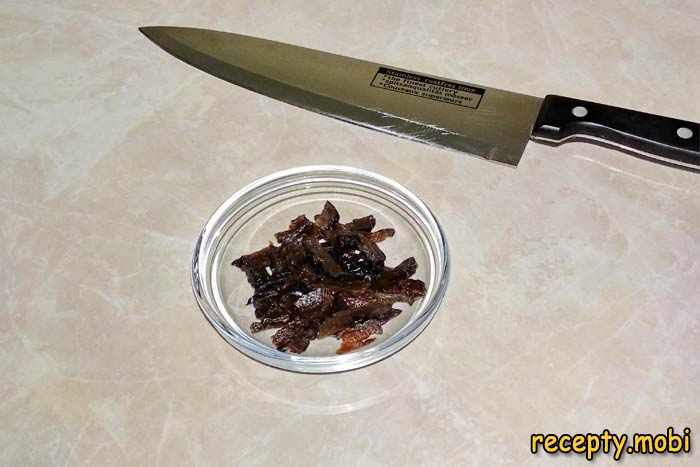 7. The basic rule in making homemade mayonnaise is that all products must be warm. That is, they must be taken out of the refrigerator about an hour before cooking. We take prescription products. Immediately put everything in a blender bowl.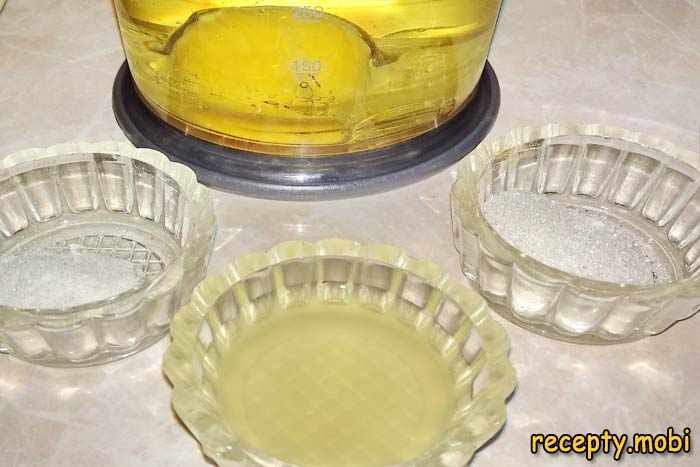 8. Install the blender so that the egg yolk is under the blades of the mechanism. Beat the mass at high speeds, do not tear the blender handle from the bottom. After half a minute, you can gently lift the blender. It turns out thick mayonnaise.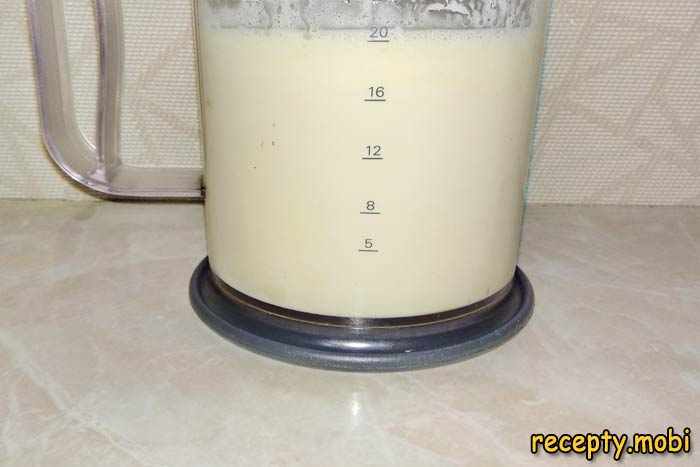 9. Put the prepared products in a bowl, mix. For several hours, a snack can be sent to the refrigerator.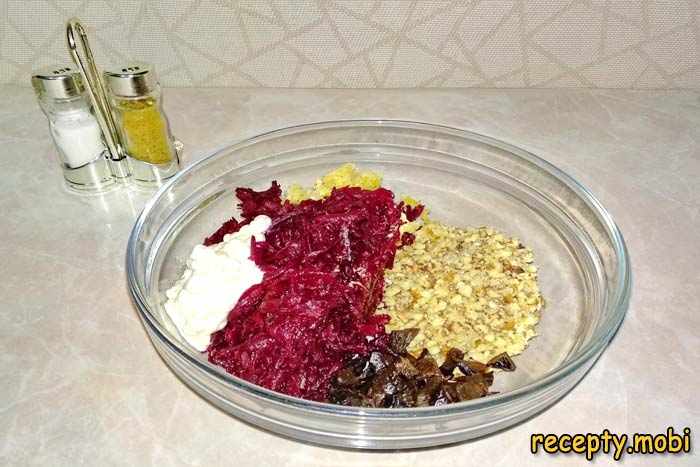 10. Serve the appetizer in personal bowls or put it on a plate using a serving ring.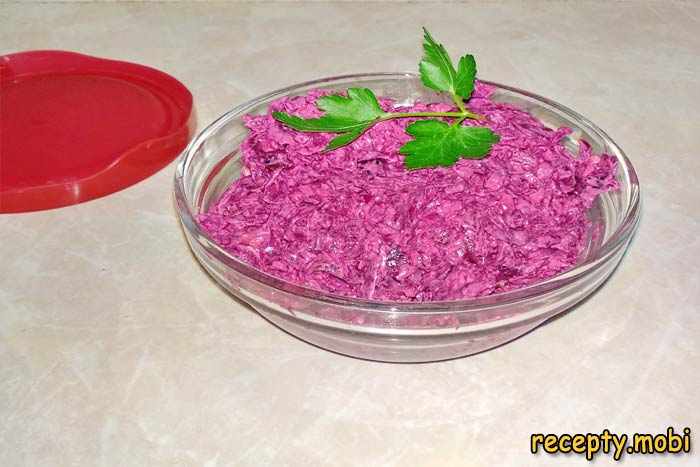 11. Bright and healthy beetroot salad with garlic and walnuts is ready.