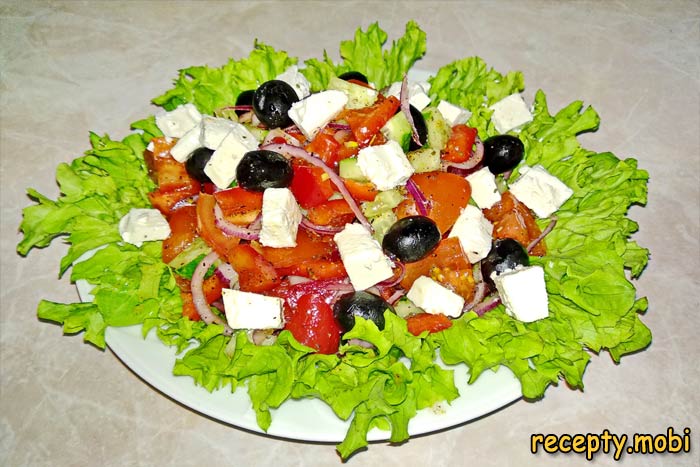 Classic Greek Salad
The classic Greek salad with feta cheese is a bright and healthy appetizer, one of the most popular vegetable salads. In addition, a very tasty dish, as it preserves the taste of each ingredient, and is accompanied by a pleasant aftertaste, thanks to a spicy dressing. The classic recipe for a Greek salad of rich colors of summer looks so appetizing that you immediately want to eat it. This dish is suitable as a side dish for fish or light meat - turkey or chicken. It can also be an excellent independent dish. Since all the vitamins are preserved in the appetizer, it can be cooked in fasting, this is an ideal salad for a healthy diet.
On the festive table, this salad will become a real decoration. Guests will definitely appreciate this bright dish with spicy dressing.
Cooking time: 20 minutes.
Servings: 4.
Calories: 40.
Cuisine: Greek.
Ingredients
bell pepper - 1 pc;
tomatoes - 2-4 pcs;
pitted olives - 10-12 pcs. or 80 g;
cucumber - 1-2 pieces;
cheese "Feta" (or cheese) - 100 g;
onion (red) - 1 pc;
lettuce leaves - 4-6 pcs.
Salad dressing:
olive oil - 3 tbsp;
flower honey - 1 tbsp;
lemon or lime juice - 2 tbsp;
mustard powder - ¼ tsp;
dried oregano - ½ tsp;
dried basil - ½ tsp;
salt and pepper (ground black) - ⅓ tsp each. or to taste.
Cooking
1. To prepare a classic Greek salad (Horiatiki), you will need the simplest and most affordable products. Wash vegetables and pat dry with paper towels.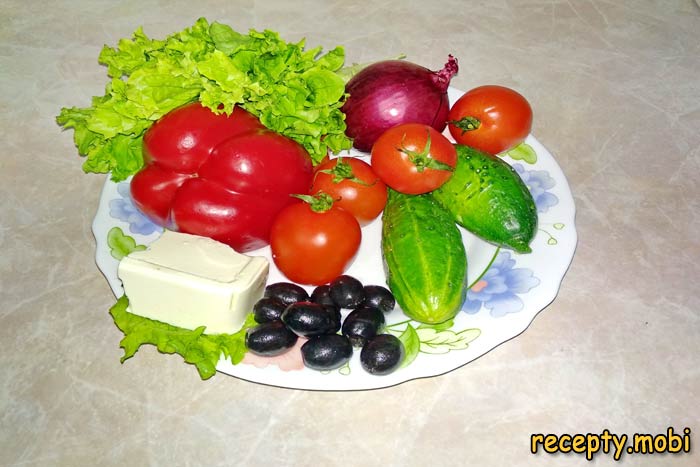 2. Cut the pepper coarsely. Approximately one and a half by one and a half, or two by two centimeters.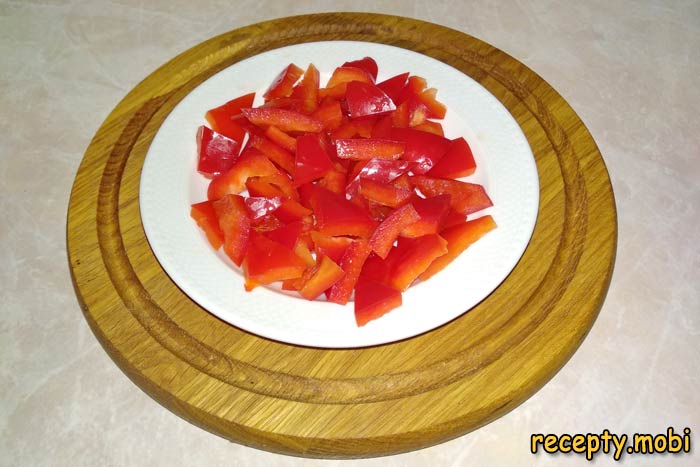 3. Partially remove the peel from the cucumber (optional), divide it lengthwise into four parts. We cut each part into pieces up to one centimeter wide.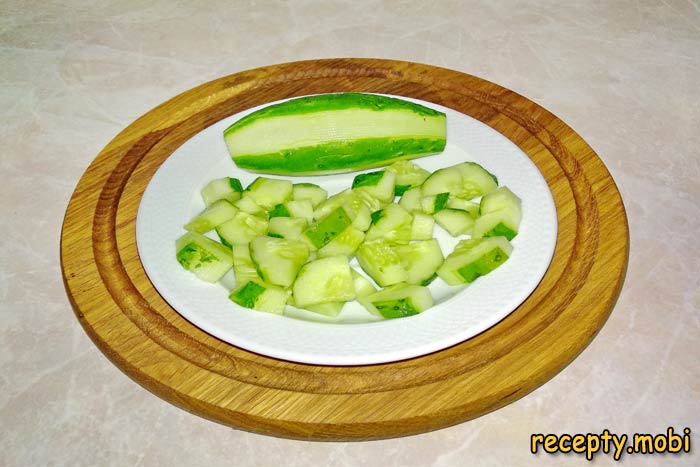 4. Cherry tomatoes are divided into four parts, if the tomatoes are large, cut as well as cucumbers.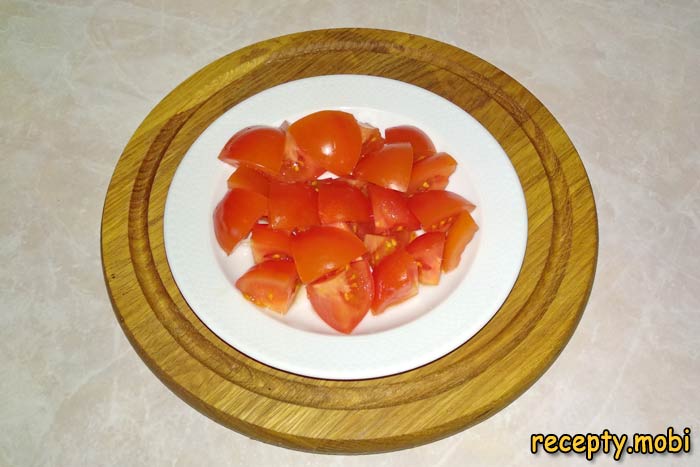 5. For the recipe you will need red onion, it is more tender than the classic one. We chop the onion in half rings.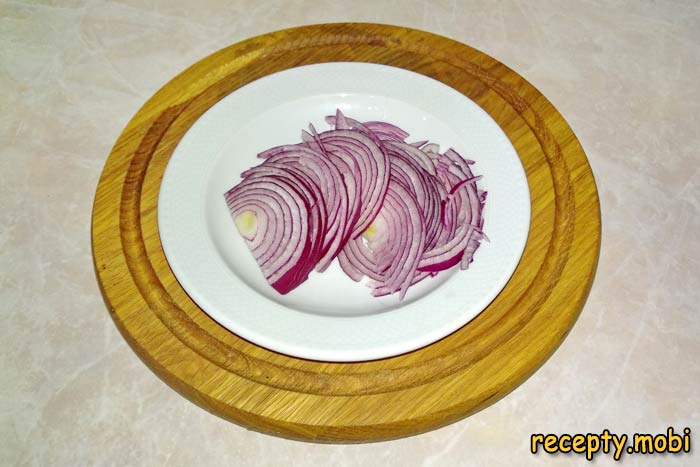 6. Seedless olives are needed for the salad. Feta cheese mode with a large cube, approximately a centimeter by a centimeter. You can use Brynza.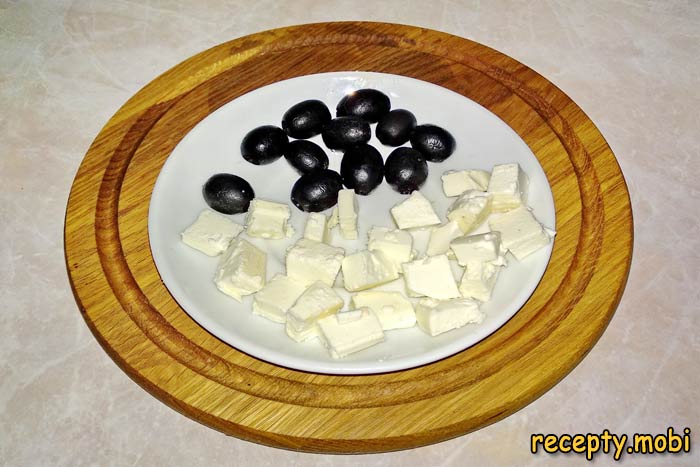 7. Let's start preparing a delicious dressing that gives simple vegetables a piquant taste. We take the ingredients according to the recipe.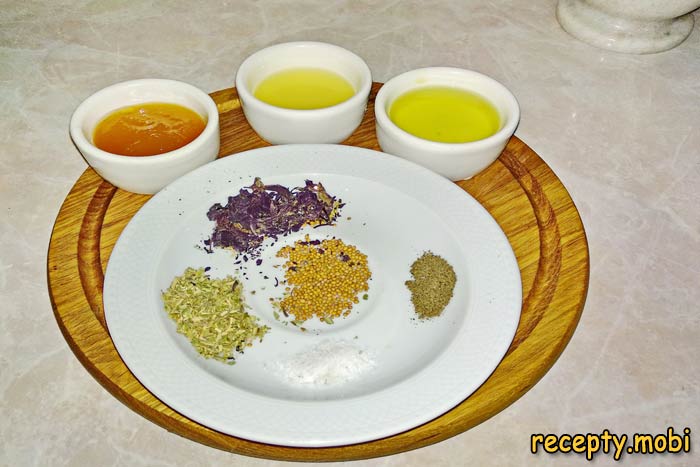 8. If your spices are not finely ground, you need to transfer them to a mortar.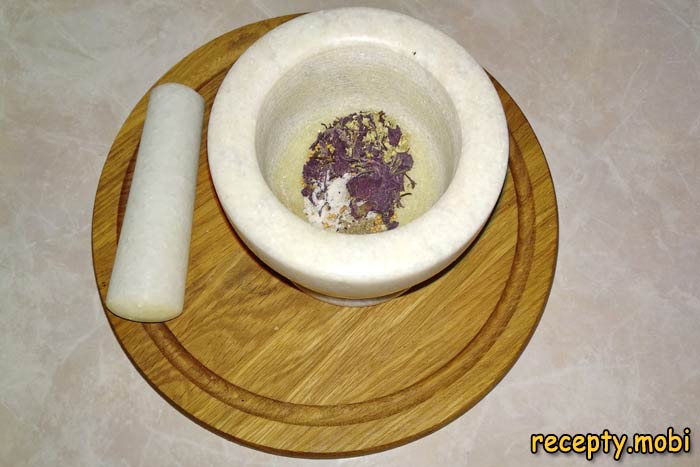 9. Thoroughly grind dry spices in a mortar.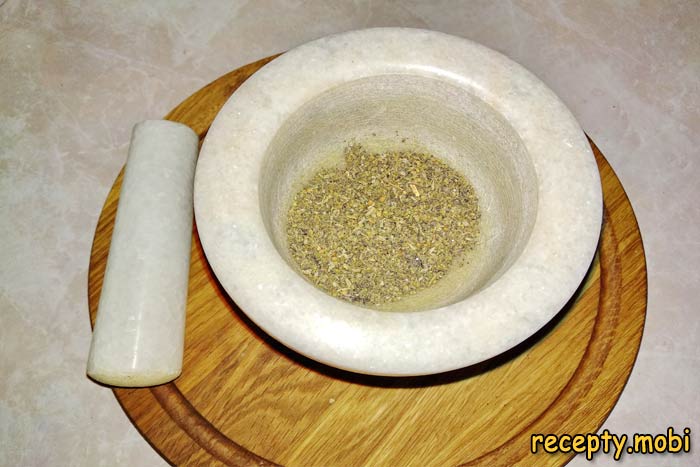 10. In a bowl, combine olive oil with honey and juice (lemon or lime). From the mortar, add prepared spices. We mix everything well. The gas station is ready.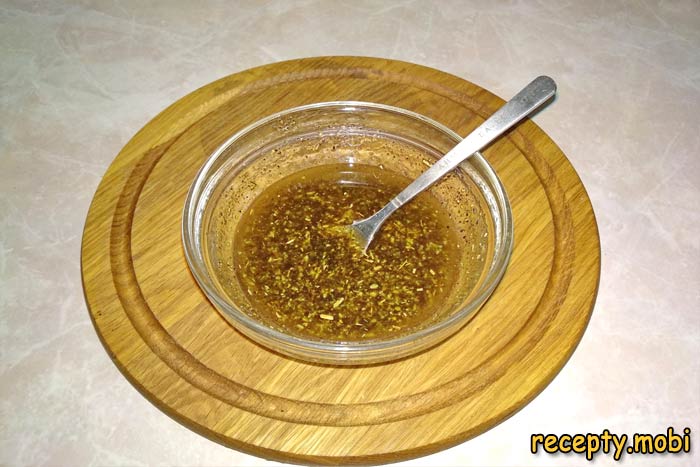 11. All vegetables, except for olives and cheese, are transferred to a bowl, supplemented with dressing and mix well. We try not to damage the vegetables.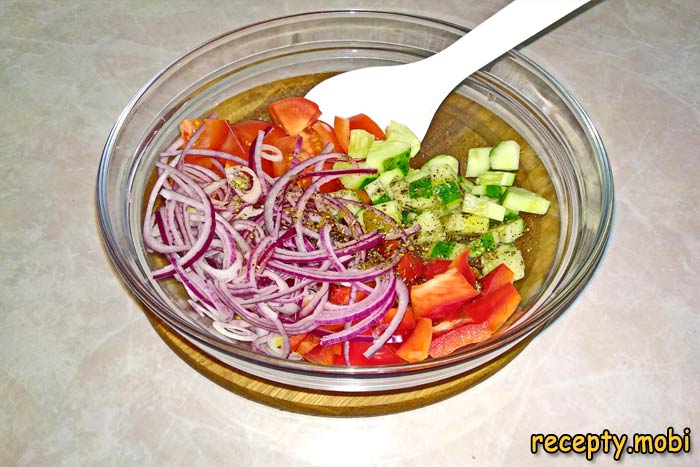 12. Put lettuce leaves on a flat dish, put vegetables in a slide in the center. Add olives and cheese. Salad is ready to serve.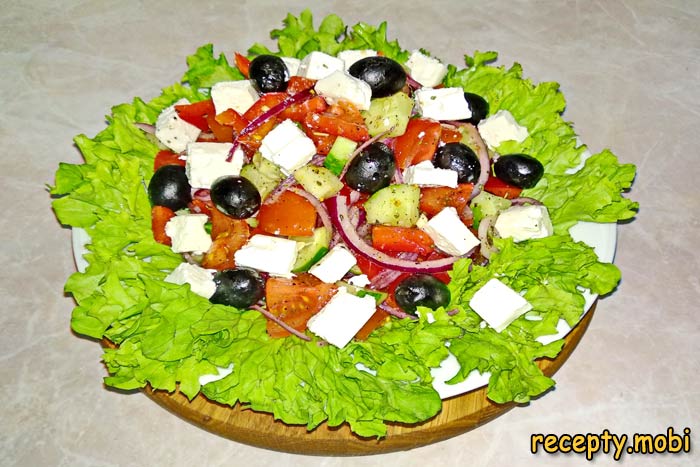 The classic Greek salad (Horiatiki) is rightfully the leader among vegetable salads, it is easy to prepare, and at the same time very tasty.