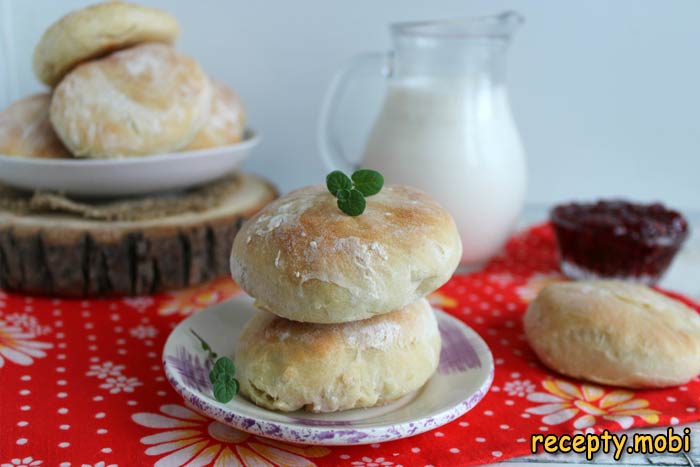 Sweet buns (yeast-free)
Many people remember the taste of rich buns that their grandmother baked for them in childhood. These fragrant, lush and very tasty buns with country milk are unlikely to leave anyone indifferent. Nowadays, such pastries can be easily and quickly prepared at home in modern conditions, if you follow some simple rules.
Cooking time: 70 minutes.
Servings: 6.
Calories: 298.
Ingredients
butter - 100 g;
kefir (2,5%) - 300 ml;
Wheat flour - 600 g;
1 egg;
baking powder - 0,5 tsp;
sugar - 120 g;
salt - 2 g.
The process of making donut dough according to this recipe is much simpler and faster than yeast dough, but the result is rich buns that are not inferior in splendor and airiness to yeast.
Cooking
1. In the microwave or on the stove, melt the butter and let it cool. Instead of butter, margarine can be used as a cheaper product. Such a replacement will not affect the quality of products for the worse. However, such a product is less useful compared to butter, so it is better to use the latter, especially if baking is intended for children.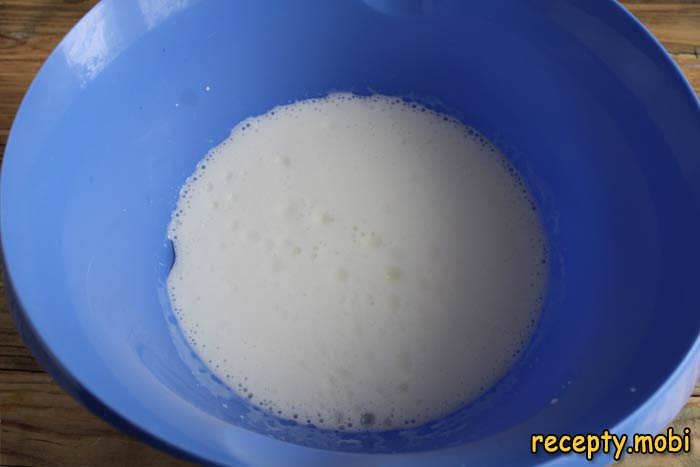 2. We drive a chicken egg into a bowl, add sugar and a pinch of salt, mix the ingredients with a whisk or mixer so that the mixture becomes homogeneous in consistency. The amount of sugar can be changed depending on taste preferences. Pour kefir at room temperature (if there is no time to wait for kefir to warm up in natural conditions, you can warm it up in a microwave oven, but most importantly, kefir does not overheat so that it does not turn into cottage cheese) and melted butter. Mix the ingredients.
3. Sift wheat flour and combine it with baking powder. If there is no such product at hand, it is easy to make it yourself from baking soda and vinegar, take them by half a teaspoon and combine them. But such an alternative to the usual baking powder should be added immediately to the liquid, stir and only then pour the flour. Add the dry ingredients in portions to a bowl with liquid, stirring the dough with a spoon or mixer. When the dough becomes dense and the spoon stops coping with it, we proceed to kneading the dough with our hands.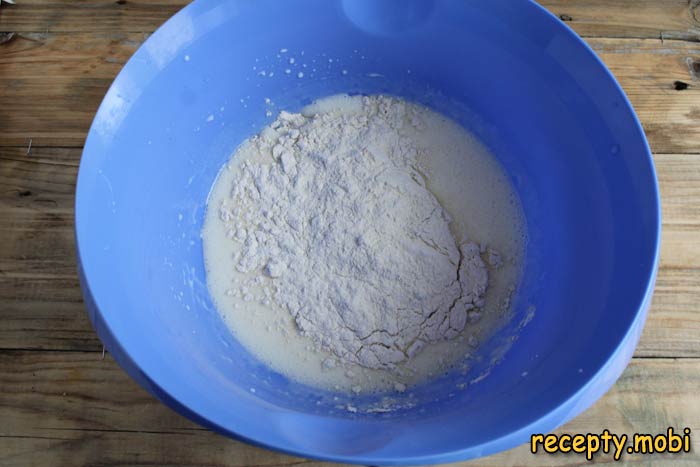 4. On a floured work surface, lay out the dough from the bowl and collect it into a lump. Such a dough should not be kneaded for a long time, otherwise it will become too dense, and pastries from it will be hard and will not rise. The quality of the dough directly depends on the flour, so this product must be fresh.
The density of wheat flour from different manufacturers may vary slightly, so you may need a little more or less flour, in contrast to the amount indicated in the composition. The main thing is to "do not hammer" the dough with flour. It should be dense, but soft.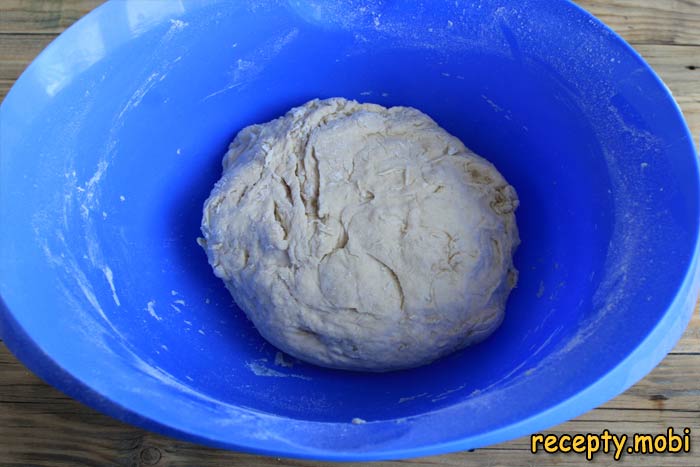 5. The taste of such pastries is easy to diversify, using different spices and additives. As such a filler, vanilla essence, ginger powder, cinnamon, zest, crushed chocolate, nuts and others can act. The dough should be allowed to rest for a while at room temperature, so that the alkali and acid react, the dough becomes docile and elastic. So that the dough is not covered with a dry crust, cover it with a towel. Roll out the dough into a layer about 0.5 cm thick, cut out the tortillas with a glass or cutting. We put them on a baking sheet covered with oiled parchment, and leave them on the table for 15 minutes, so that they rise slightly.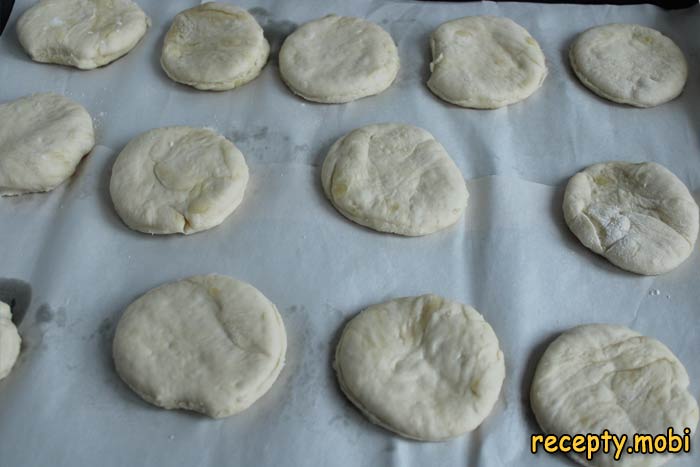 6. We send the blanks of buns to the oven preheated to 180 degrees Celsius for 30 minutes. The baking time may vary depending on the operation of the oven. The buns should be browned on the outside.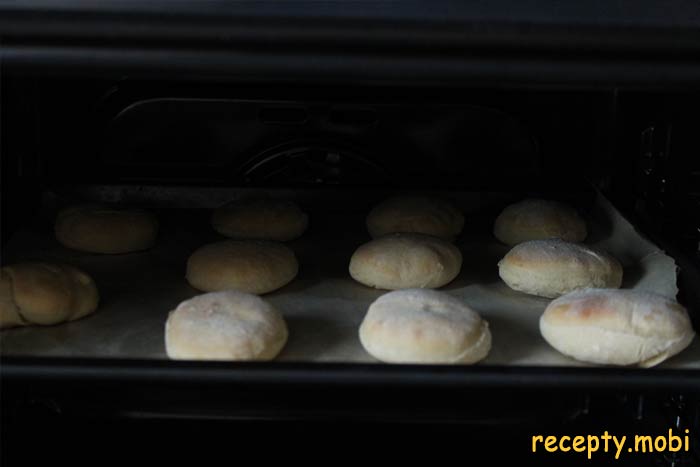 7. Remove the pastries from the baking sheet and serve to the table, with milk, tea, coffee or other drink. At the buns, you can remove the "cap" with a knife and fill with custard, condensed milk, honey or jam, close the lid and sprinkle with powdered sugar or pour over chocolate. This delicacy will appeal not only to children, but also to adults, it will decorate any festive table or complement the meal on ordinary days. Sweet buns remain soft for a long time, do not dry out.