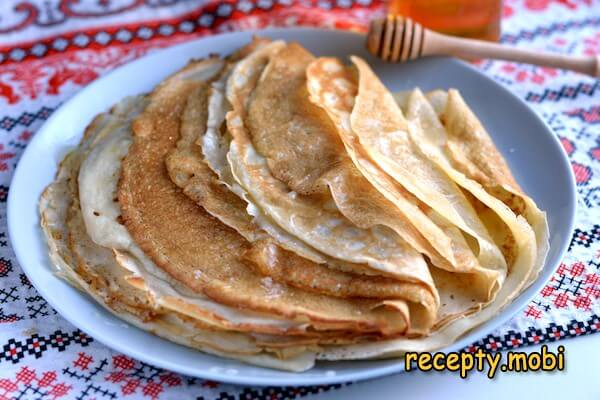 Pancakes with mineral water and milk
Pancakes on mineral water and milk are thin and tender. We are sure you will love this recipe!
Cooking time: 35 minutes.
Servings: 10.
Calories: 166.
Ingredients
mineral water - 187 ml;
milk - 187 ml;
egg - 1-2 pcs;
flour - 125 g (2/3 cup);
sugar - ½-1 tbsp;
salt - 1/4 tsp;
odorless oil - 1.5 tbsp.
When submitting:
butter - to taste;
honey - to taste.
Cooking
1. We prepare products for pancake dough. All dough ingredients should be at room temperature.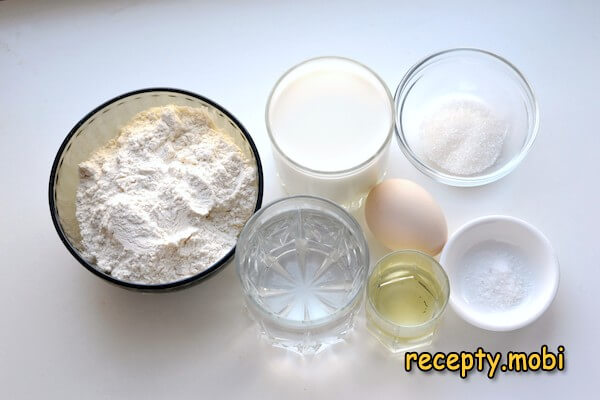 2. We combine a large chicken egg in a deep bowl (if the eggs are small, then you can take 2 pcs.), sugar and milk.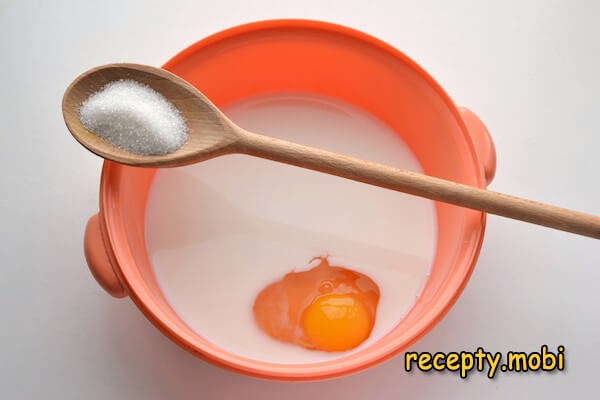 3. Beat the ingredients in a bowl in a light foam with a whisk.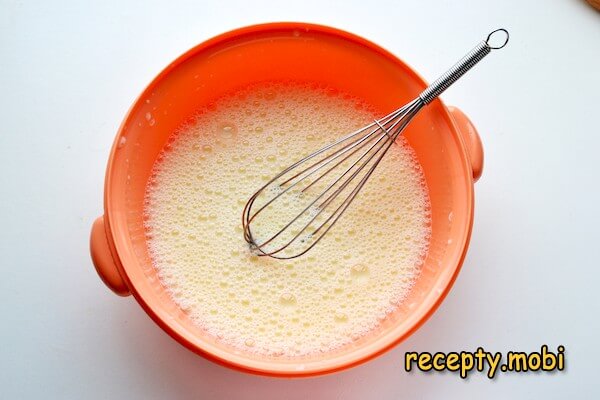 4. Pass the flour through a sieve into a separate bowl, add salt and mix.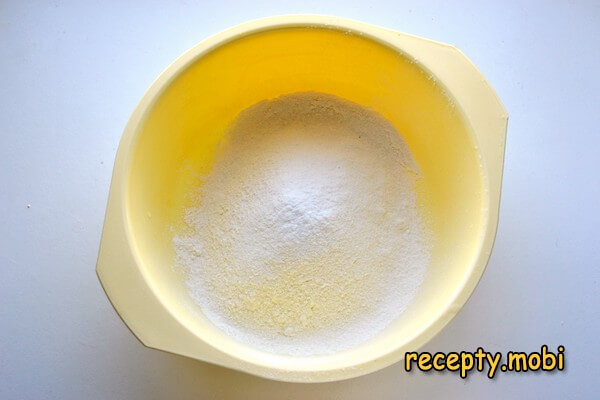 5. Add flour to liquid ingredients in small portions.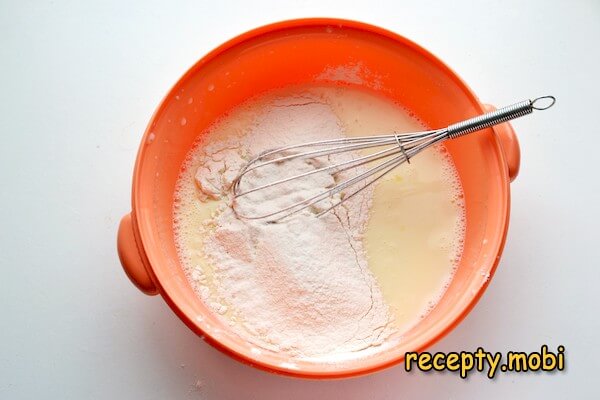 6. We mix the flour into the liquid ingredients, lightly beating the dough with a regular whisk. Knead the dough until smooth.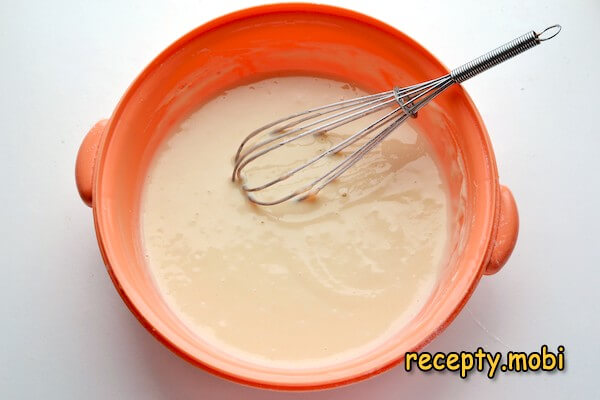 7. While mixing the dough, add mineral water to it.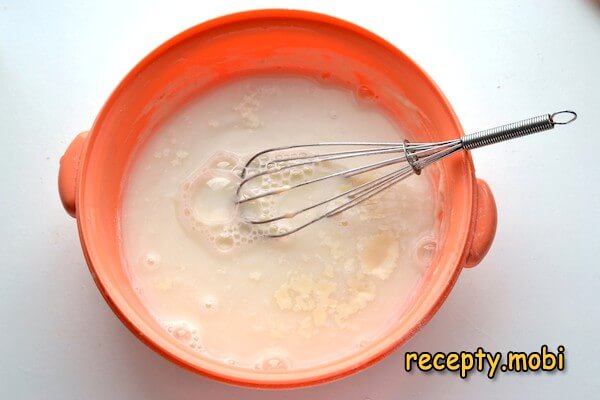 8. Now pour in sunflower oil, mix. Let the dough stand for 10-15 minutes.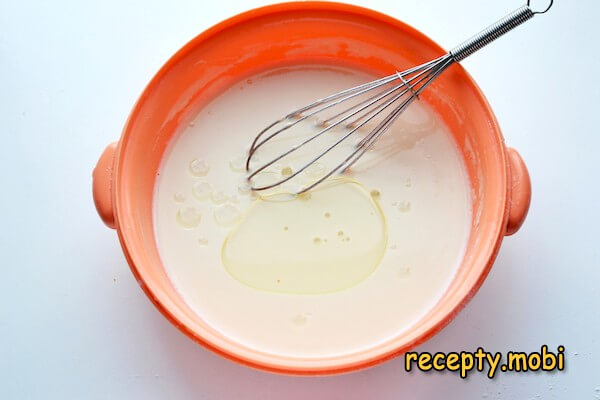 9. After the time has elapsed, then mix the dough. The dough is liquid in consistency, flows down from the ladle in a very thin stream.
10. Further heat up the pancake pan, do not forget to grease before the first pancake with oil. Then pour the dough into our pan with a ladle, distribute it over the entire bottom by rotating the pan in your hand. We bake the pancake for about 15-30 seconds. As soon as small holes appear all over the pancake, and the edges are browned, the pancake can now be turned over.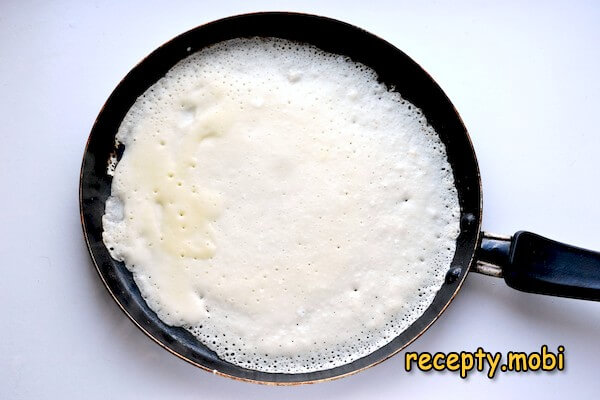 11. Turn over and bake the pancake on the reverse side until browning for a few seconds.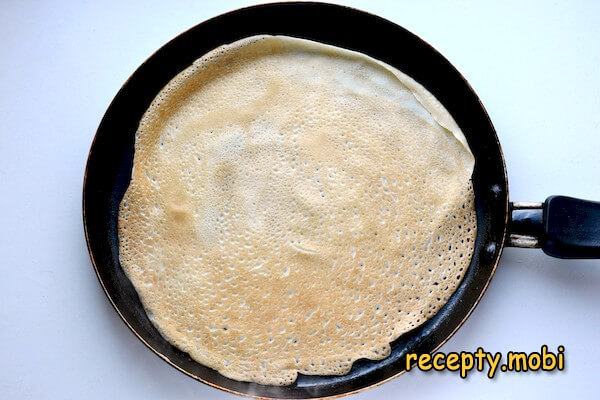 12. Lubricate the finished pancakes with butter and put them in a pile.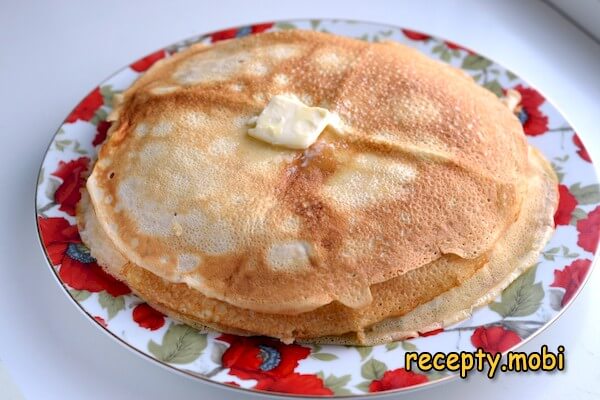 Serve with dandelion jam or rose petal jam. Cook pancakes with mineral water and milk according to our recipe. Bon appetit.