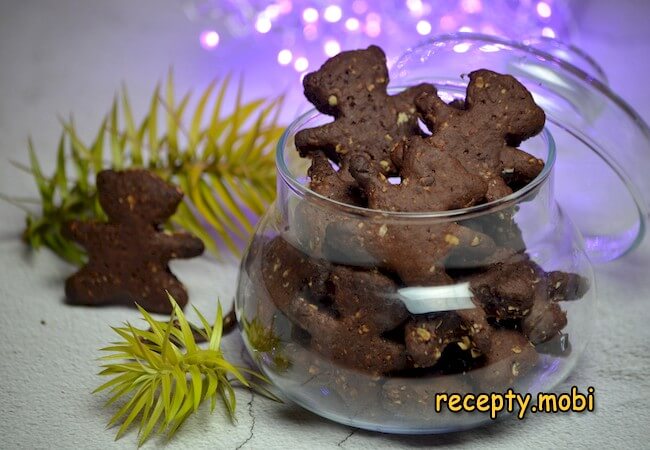 Chocolate shortbread
Always, even with the heaviest workload, you can find 5-10 minutes to throw all the necessary ingredients into a bowl and get a plastic shortbread dough. Chocolate shortbread cookies can be served with hot milk, tea, fruit juice.
Cooking time: 60 minutes.
Servings: 6.
Calories: 359.
Ingredients
wheat flour - 200 g;
oatmeal - 100 g;
sour cream 15-20% - 100 g;
sugar - 80 g;
eggs - 1 piece;
vegetable oil - 50 ml;
cocoa powder - 3 tbsp;
baking powder - 1 tsp.
Cooking
1. We prepare the necessary ingredients.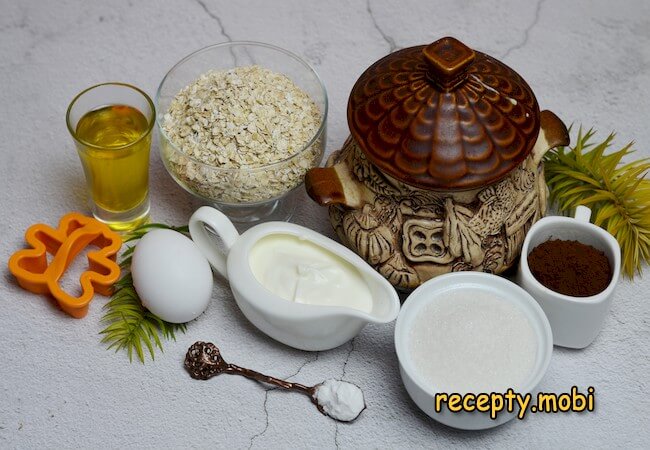 2. One egg is enough for this baking, as an excess of eggs will make the shortbread dough more rigid and deprive it of its usual friability.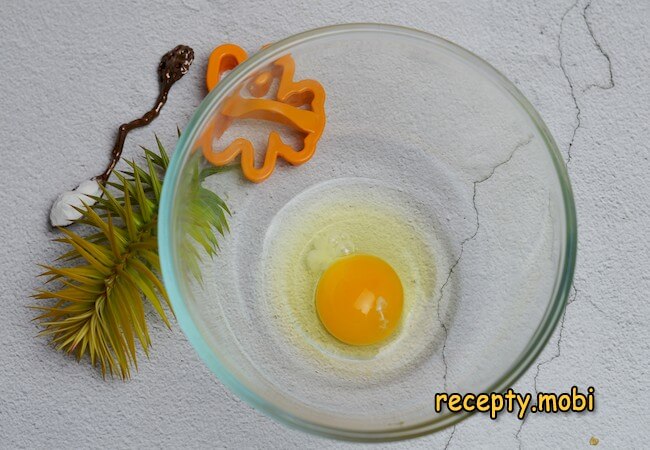 3. Add sugar. The specified rate will provide cookies with an average degree of sweetness - without frills and cloying. Sweet tooth, you can add another tablespoon.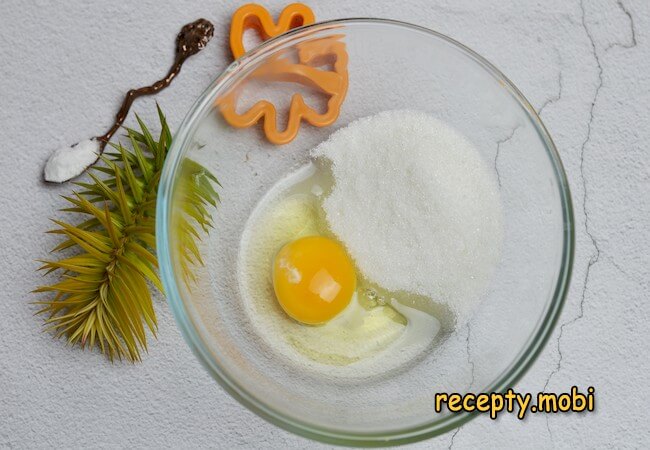 4. Pour thick sour cream.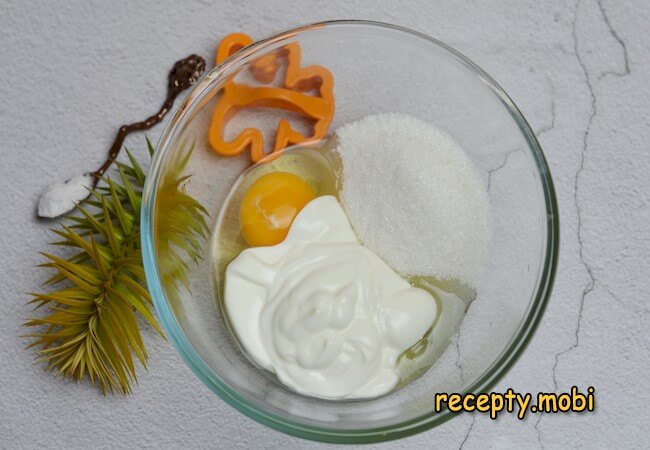 5. Weigh and add oatmeal. It is not necessary to grind additionally. Cereal grains will be visible in the dough and give the cookies a special taste.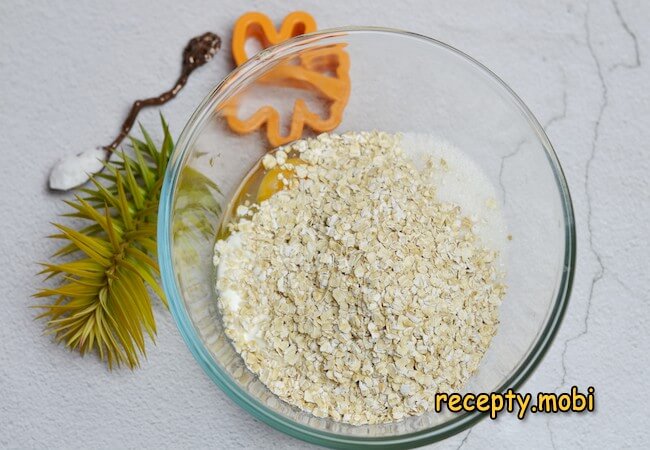 6. Pour out the indicated amount of wheat flour.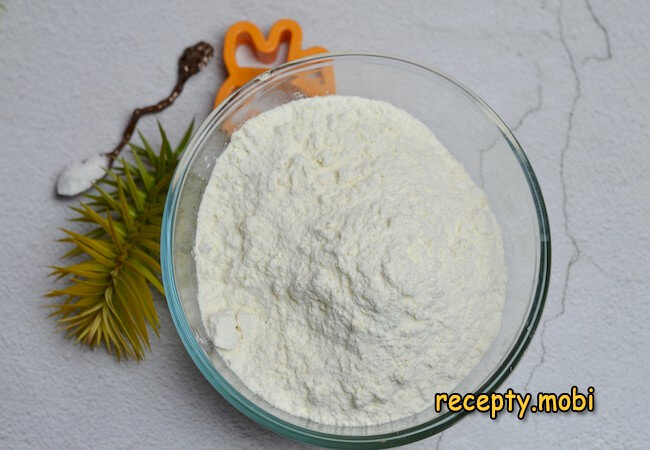 7. Add 3 tablespoons of cocoa powder. We take cocoa without a slide.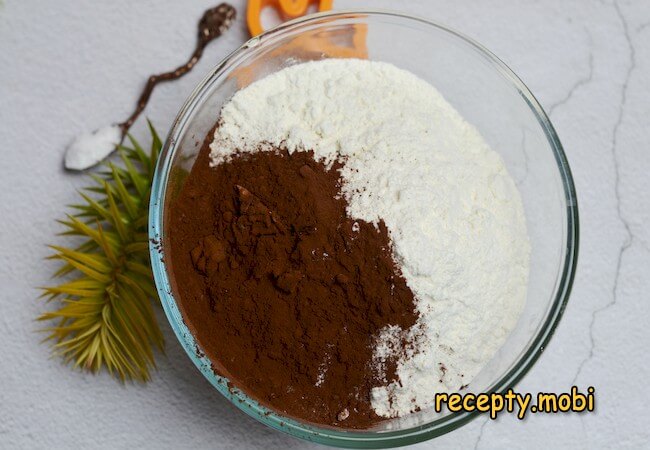 8. Add 50 milliliters of vegetable oil.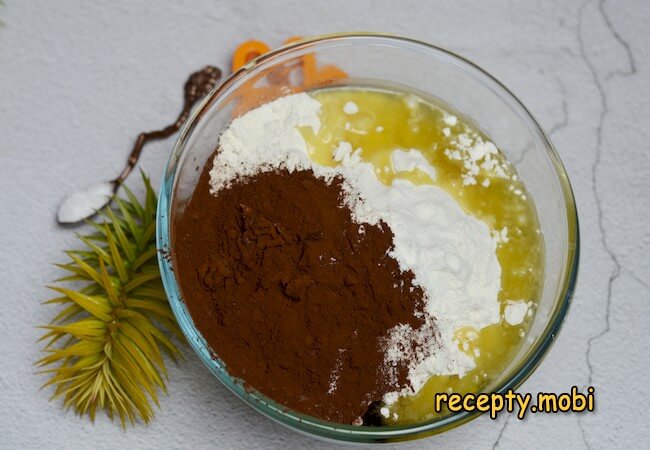 9. Add one heaping teaspoon of baking powder.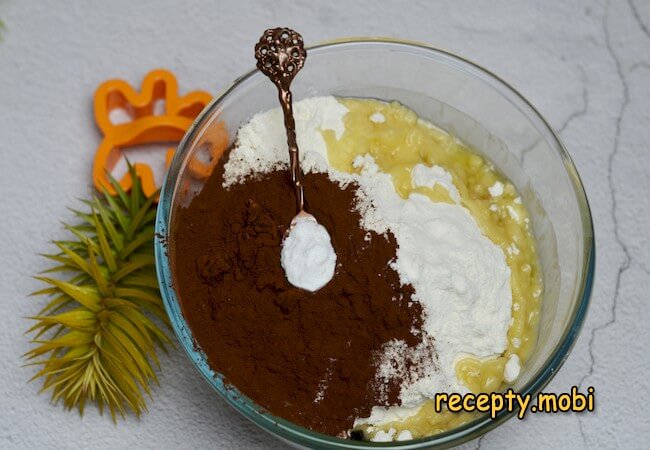 10. Shortbread dough does not like it when it is kneaded for a long time - the quality of baking suffers. The ingredients are quickly mixed, the chocolate ball is placed in the refrigerator for 20-30 minutes.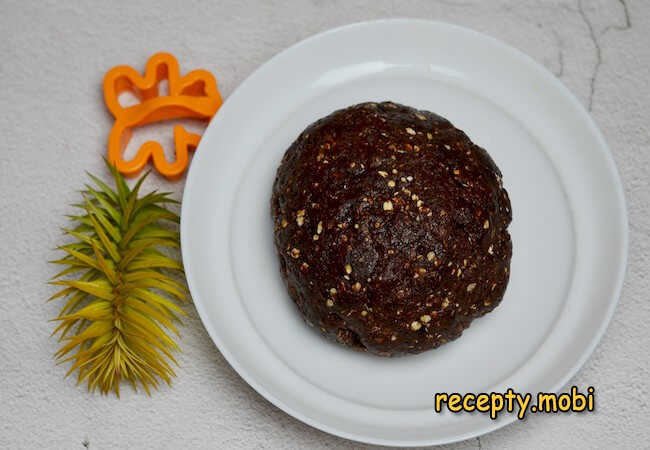 11. The dough is rolled out, the layer thickness is 5-8 millimeters.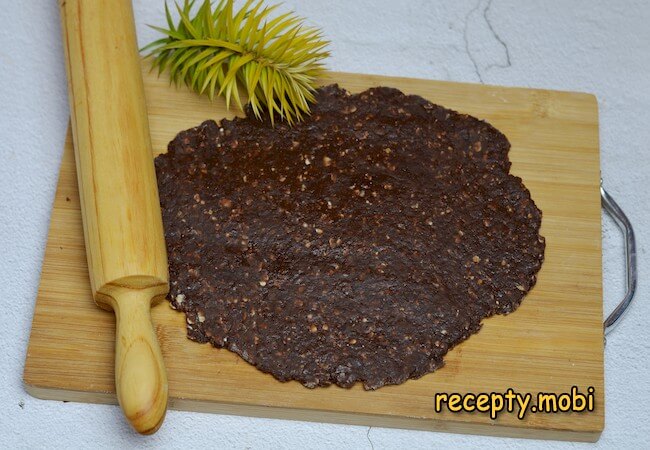 12. Squeeze out the figures. If there are no molds, you can use a thin coffee cup and make round cookies.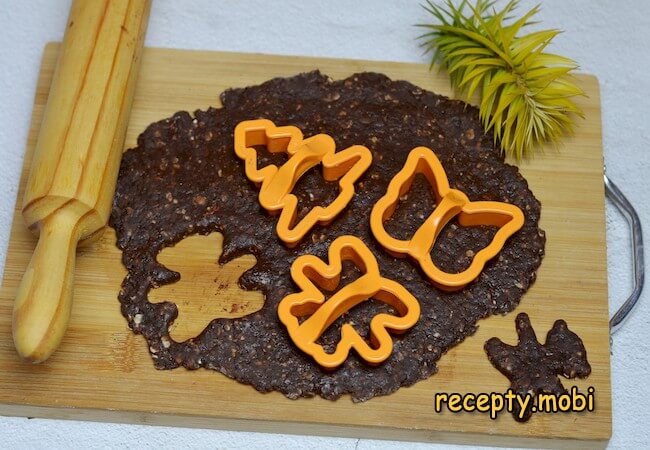 13. The figures are transferred to parchment for baking, then a sheet of parchment is picked up from both sides and transferred to a baking sheet.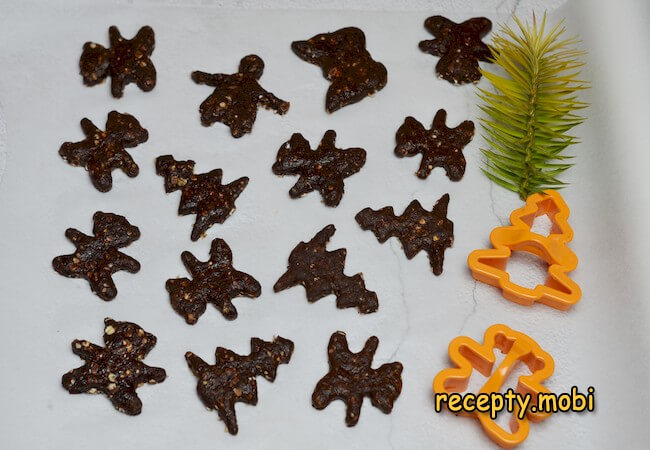 14. Shortcrust pastry figures will be placed in a hot oven, temperature 180 degrees. After 20 minutes, the finished crumbly cookies are poured onto a plate.
15. Chocolate shortbread can be stored in a paper bag or box. Cookies do not like dampness, and in a dry place they remain crumbly and crispy for a week.