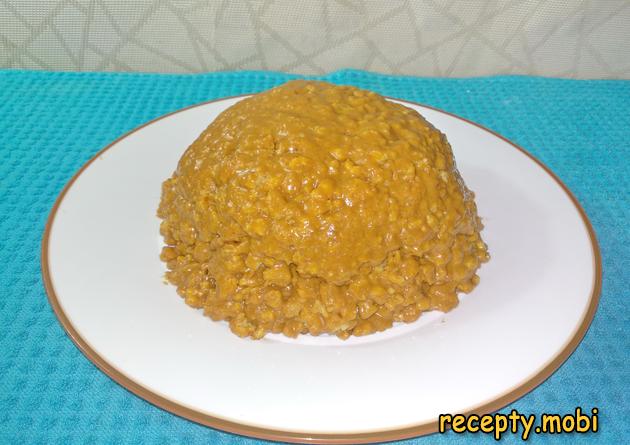 Anthill Cake
The classic recipe for the Anthill cake has been known since Soviet times. The simplest products are suitable for cooking, creating a cake will take very little time and it is very easy to prepare. Anthill cake can be served for home tea drinking, and the cake will look decent on any festive table.
Cooking time: 60 minutes.
Servings: 8.
Calories: 439.
Cuisine: Russian.
Ingredients
For dough:
butter - 200 g;
sour cream - 4 tbsp;
sugar – 3 tbsp;
flour– 400 g;
baking powder – 2 tsp;
vanillin - ⅓ tsp;
salt - a pinch.
For cream:
boiled condensed milk - 400 g;
butter - 180-200 g.
Cooking
1. We begin the preparation of the "Anthill" cake by baking a shortcrust pastry cake. On our site there are other options for making shortcrust pastry. We prepare products according to the specified list.
2. Add vanillin and baking powder to the flour, sift the flour, fill it with oxygen.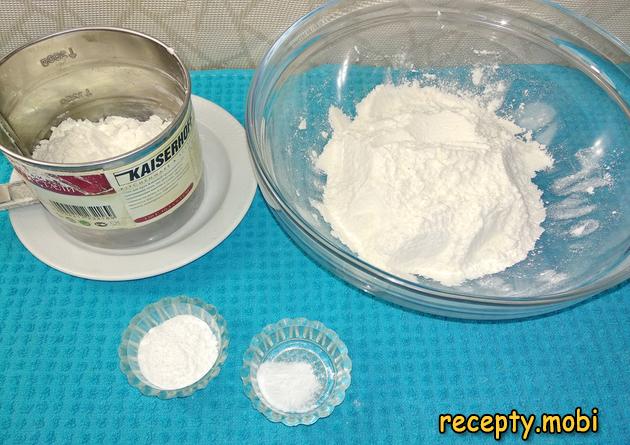 3. Melt the butter in the microwave or in a water bath, pour into a separate bowl, add sugar, sour cream and a pinch of salt.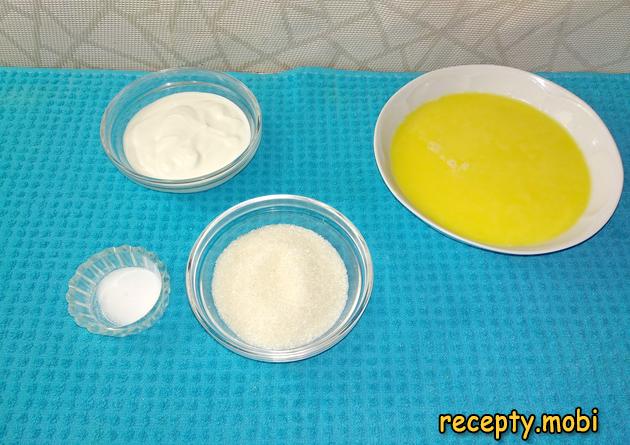 4. Mix the mixture with a whisk until the sugar is completely dissolved.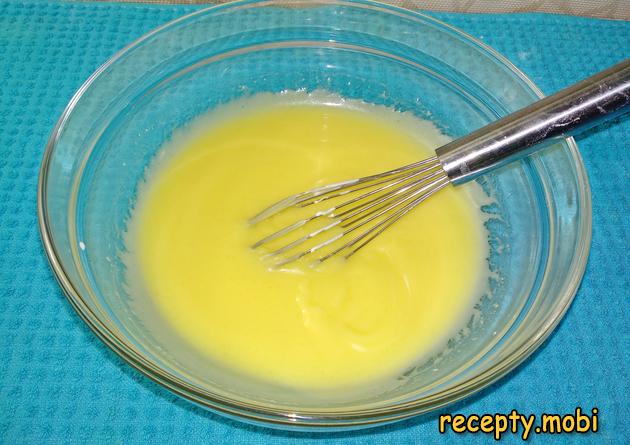 5. In a bowl with dry foods, add the butter sour cream mixture in portions and knead the dough.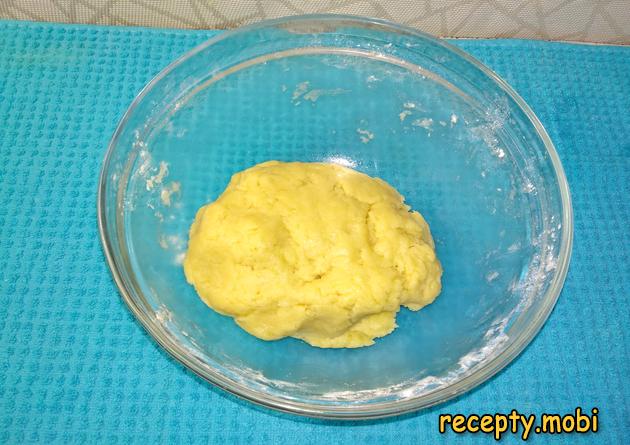 6. We divide the dough into two pieces, put it in separate bags and send it to the freezer for 15-20 minutes.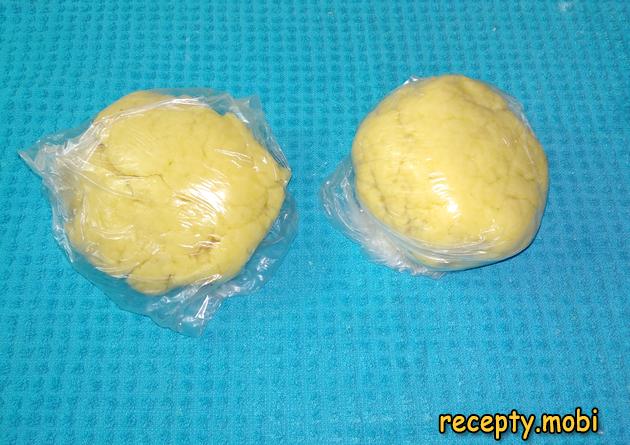 7. Rub the cooled dough on a coarse grater.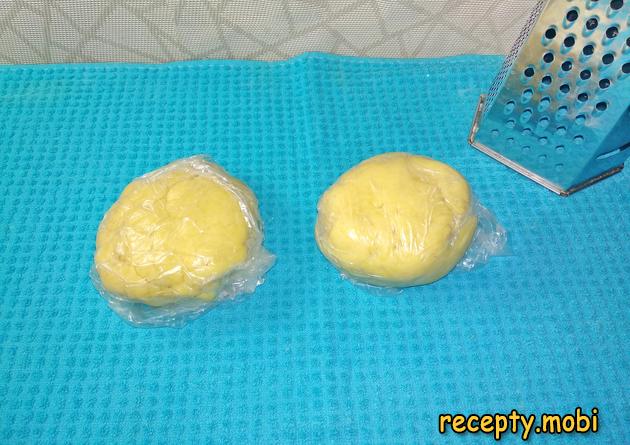 8. We cover the baking sheet with baking paper, distribute the crushed dough evenly.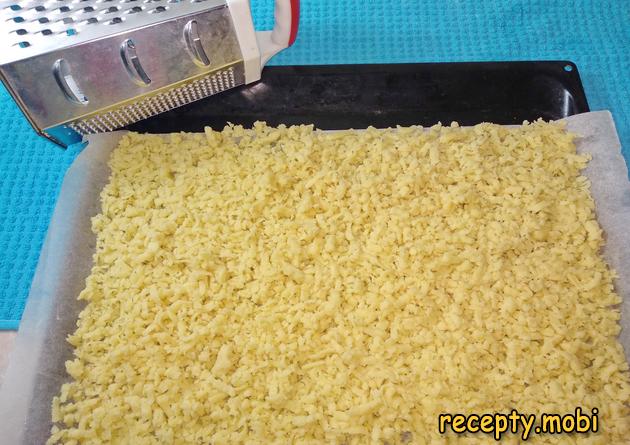 9. We heat the oven t-180 ⁰ C, bake for about 20-25 minutes.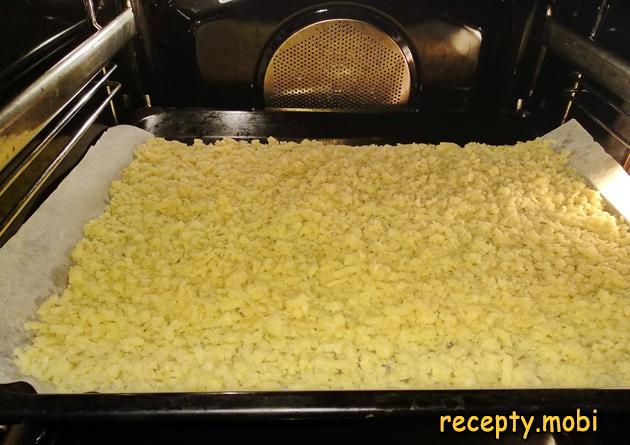 10. Bake the cake until golden brown. Let it cool slightly.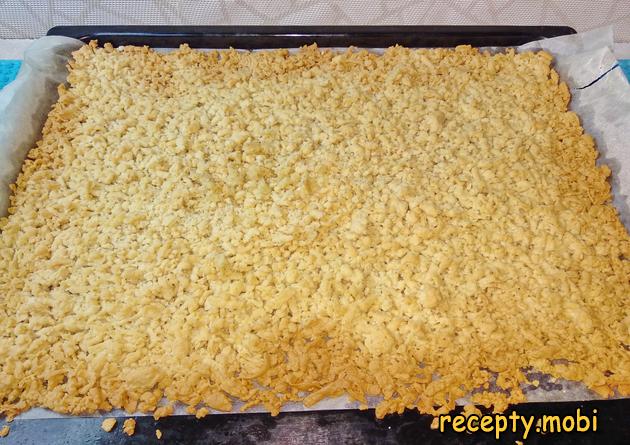 11. Grind into arbitrary pieces.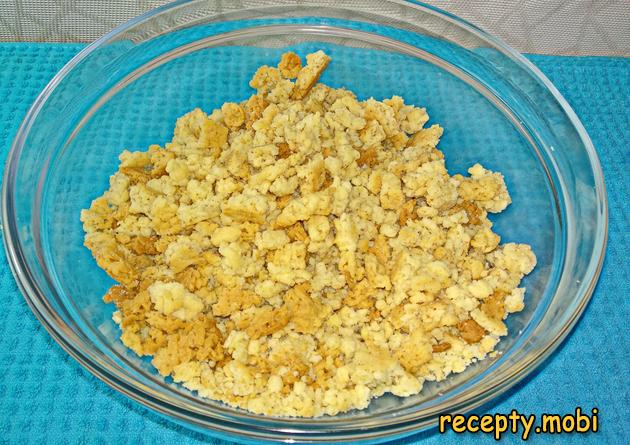 12. To prepare the cream, you need soft butter and boiled condensed milk. It takes 2.5 - 3 hours to cook condensed milk, or you can buy it ready-made in the store.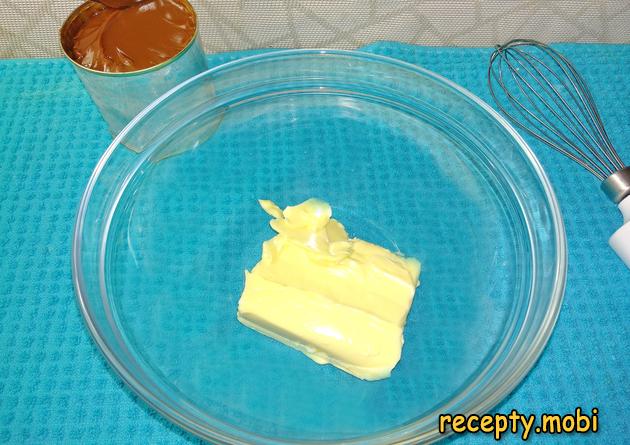 13. Beat soft butter with a blender for 3 minutes, add condensed milk and beat for another 3 minutes.
14. We shift the finished cream into sand chips. At this point, about a hundred grams of walnuts can be added to the crumbs, but this is optional.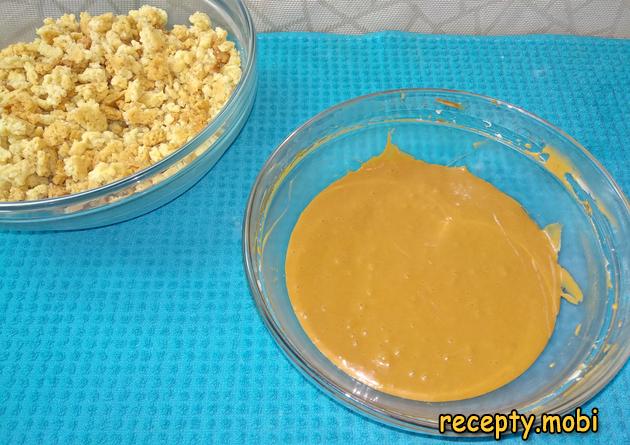 15. Thoroughly mix the mass so that the cream well covers all the pieces of shortcrust pastry.
16. We form the cake «Anthill» on a dish in the form of a slide.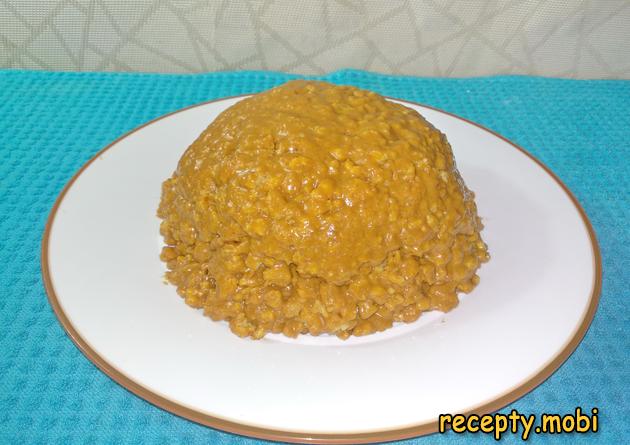 17. In the "role of ants" you can take poppy seeds or chocolate sprinkles for Easter cakes.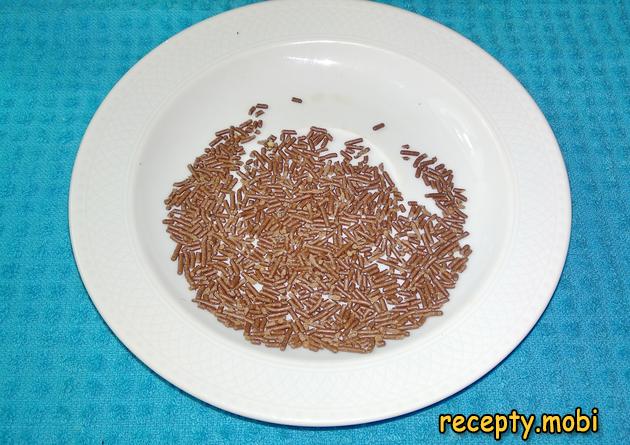 18. We decorate the cake and send it to the refrigerator for three hours, to freeze.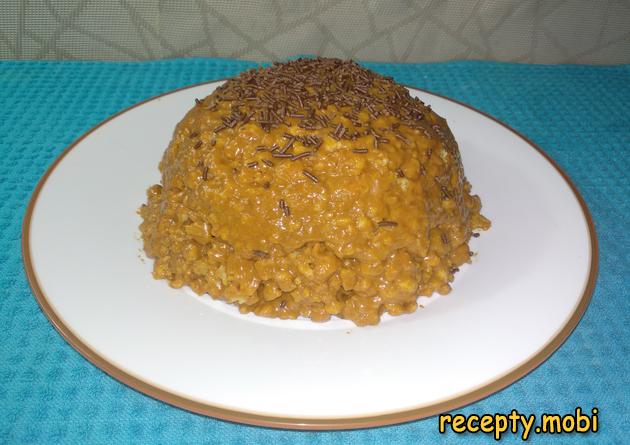 19. After three hours, cut the cake into pieces.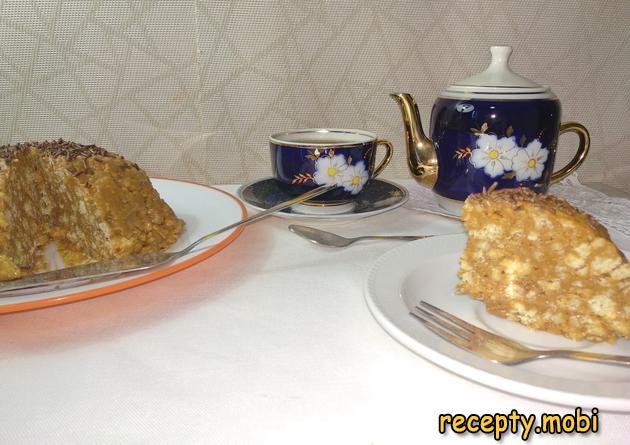 According to the classic recipe, the Anthill cake of the Soviet era is ready. We invite relatives and friends to the table.