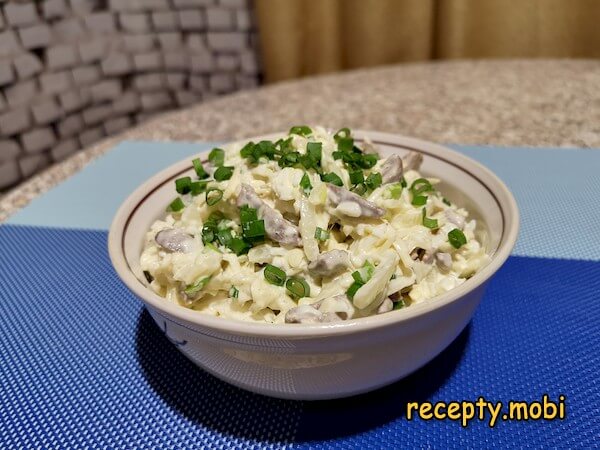 Salad «Heartbreaker» with chicken hearts
Salad «Heartbreaker» with chicken hearts is very satisfying and has an excellent taste. It is even hard to imagine that such an exquisite dish can be obtained from a set of simple products. It is perfectly perceived as independent and does not require any additions. Prepare this salad and share your opinion in the comments. We are sure, that you will like it.
Cooking time: 30 minutes.
Servings: 5.
Calories: 211.
Ingredients
boiled chicken hearts - 200 g;
pickled onions - 200 g;
green onions - 20 g;
boiled chicken eggs - 3 pcs;
cheese - 150 g;
mayonnaise - 4 tbsp.
Cooking
1. We prepare the necessary products. Pre-boil the chicken hearts, and marinate the onions. Remove shells from boiled eggs.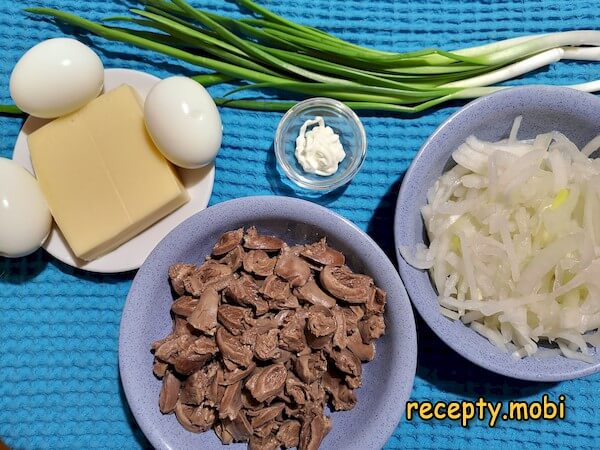 2. Boiled hearts cut into strips.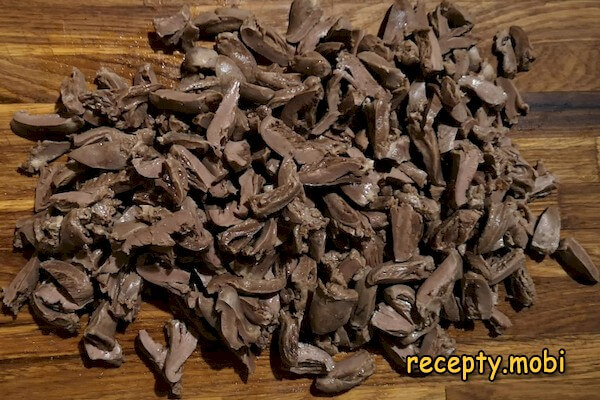 3. Grind green onions.
4. Pass the cheese through a vegetable grater.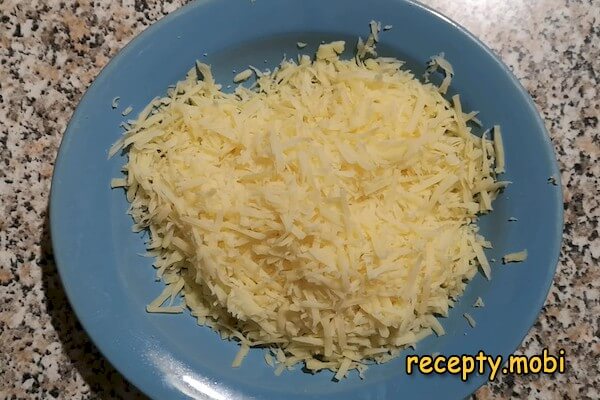 5. Using the same grater, grate boiled chicken eggs.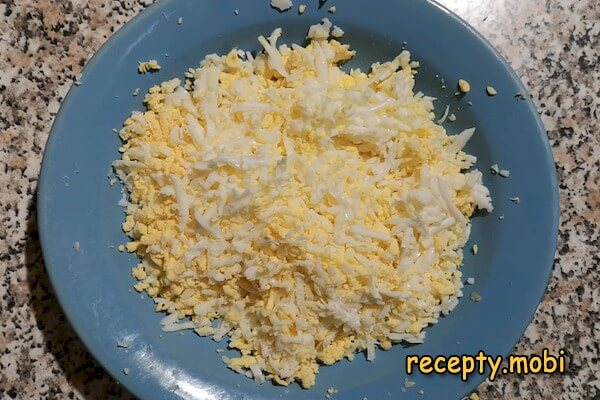 6. We shift into prepared deep dish: hearts, green onions, cheese, eggs and pickled onions. Add 3 tablespoons of mayonnaise and mix everything. Try it, and if it seems to you that mayonnaise is not enough, add it to your liking.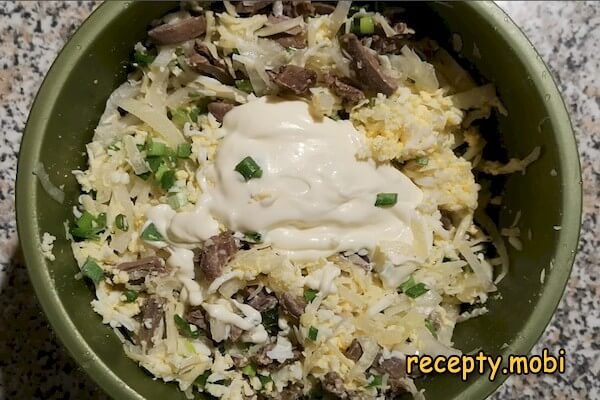 7. We send it to the refrigerator for several hours so that it is better soaked. Salad «Heartbreaker» with chicken hearts is ready.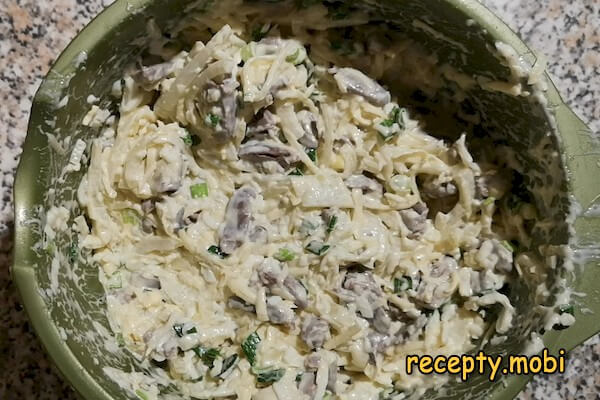 8. Transfer to a salad bowl, decorate with green onions and serve.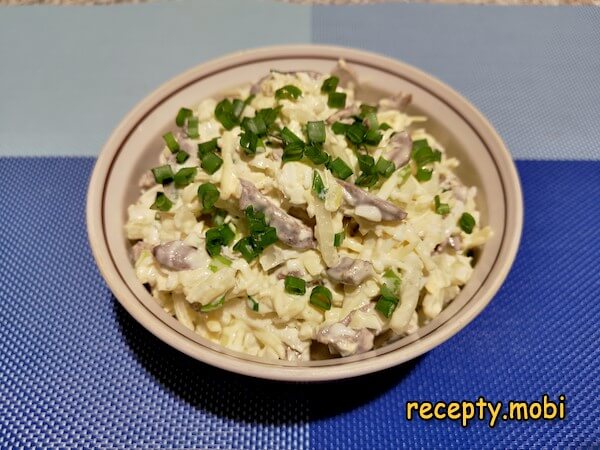 Cooking video