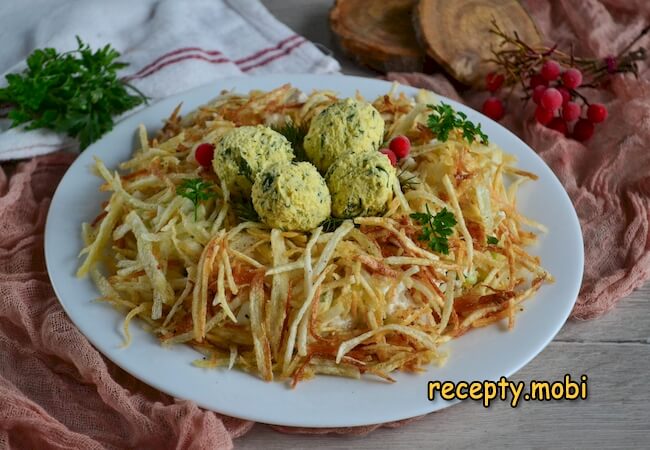 Salad «Capercaillie Nest» with chicken
Salad «Capercaillie Nest» with chicken is a salad loved by many not only for its taste, but also for its original serving. This salad will really decorate any holiday table. At the same time, no special ingredients are needed for decoration, Pai fried potatoes - and the original nest is ready. The salad also does not contain any intricate ingredients, but at the same time the salad is both hearty and light. Here, an important role is played by chicken fillet, which can not only be boiled, as I did, but also baked in the oven with spices.
Cooking time: 40 minutes.
Servings: 4.
Calories: 191.
Ingredients
chicken fillet - 1 pc;
eggs - 4 pcs;
fresh cucumber - 1 pc;
onion - 0.5 pcs;
potatoes - 4 pcs;
mayonnaise - 3 tbsp;
vegetable oil - 100 ml;
greens - to taste;
salt, pepper - to taste.
Cooking
1. Prepare all the necessary ingredients. Pre-boil the chicken fillet until tender with salt and pepper. Hard boil the eggs.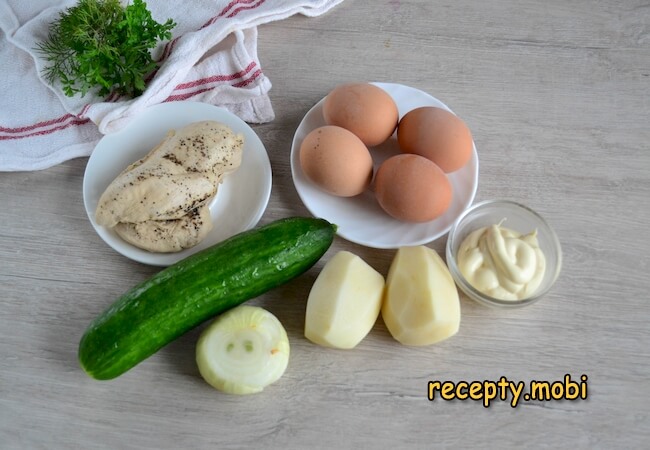 2. Peel potatoes. Cut the potatoes into very thin strips or grate them for Korean carrots.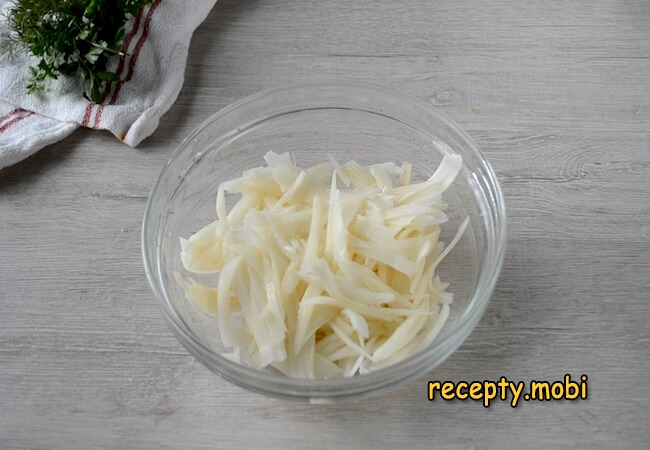 3. Soak potatoes in cold water for 5 minutes. Then drain the water and place the potatoes on paper towels to remove as much liquid as possible. This will make the potatoes crispier.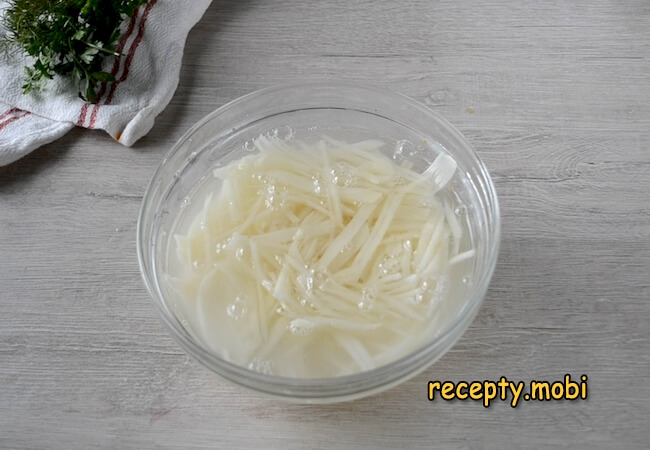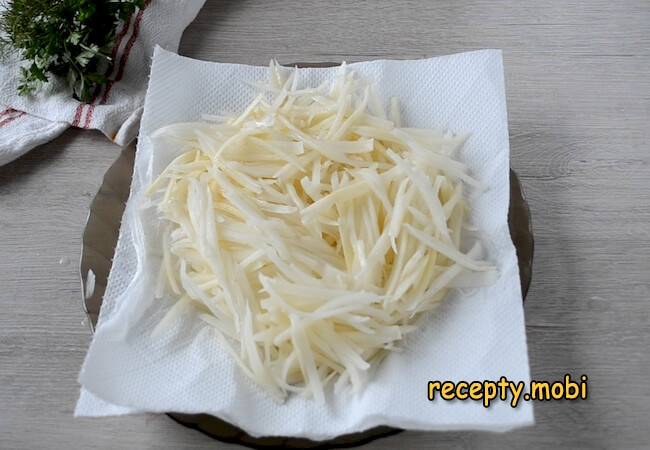 4. In a frying pan or small saucepan, heat the vegetable oil well, spread the potatoes in small portions and fry until golden brown, salt to taste.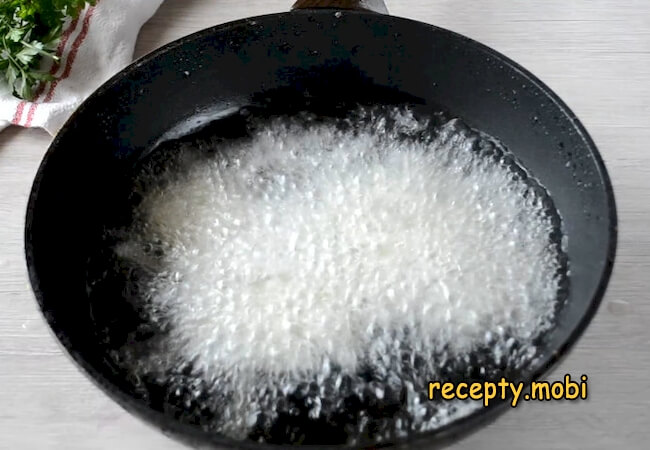 5. Finely chop the pre-boiled chicken fillet.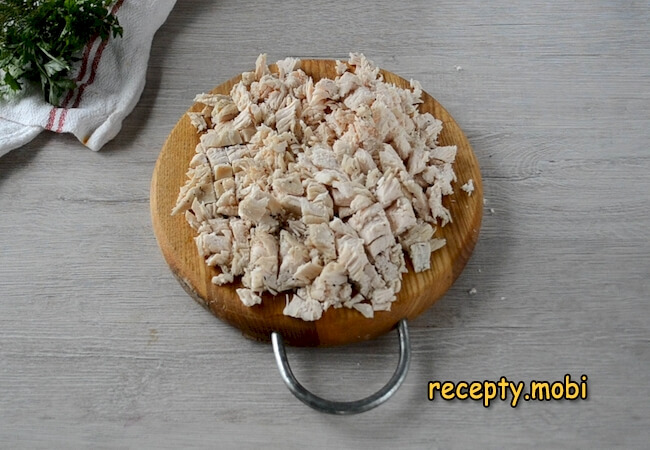 6. Cucumber cut into small cubes.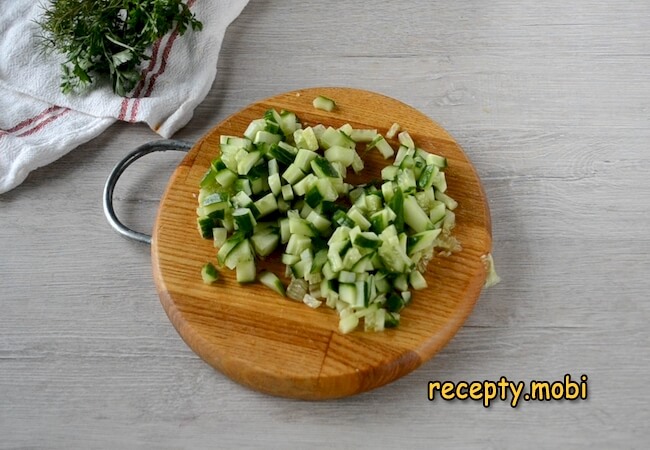 7. Divide hard-boiled eggs into whites and yolks. Squirrels cut into small cubes.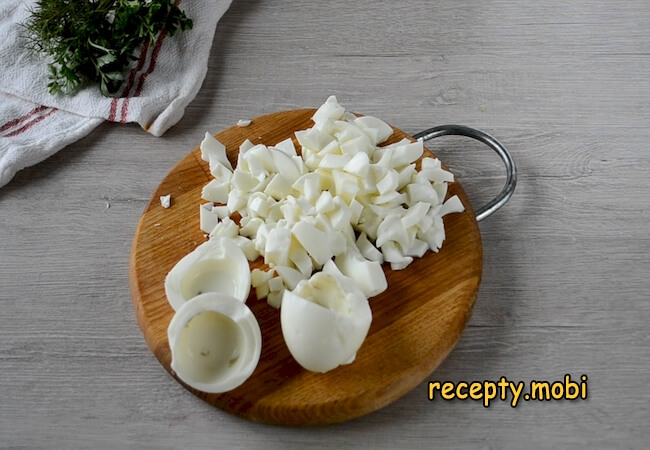 8. Finely chop the onion. If desired, it can be marinated in a solution of vinegar.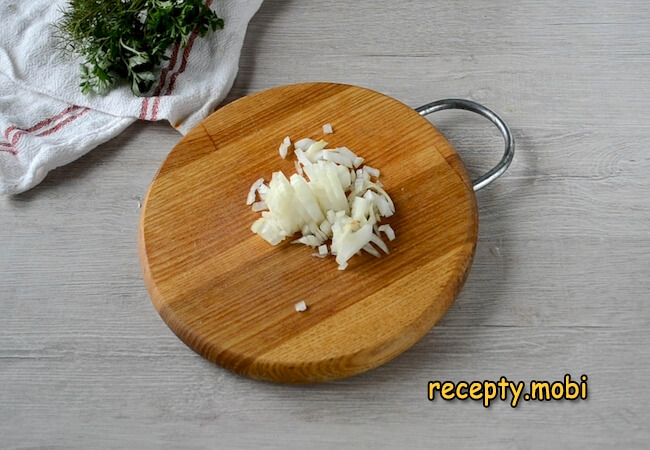 9. Mix the chopped eggs, cucumber, chicken fillet, about a third of the fried potatoes and onions. Add mayonnaise and mix well.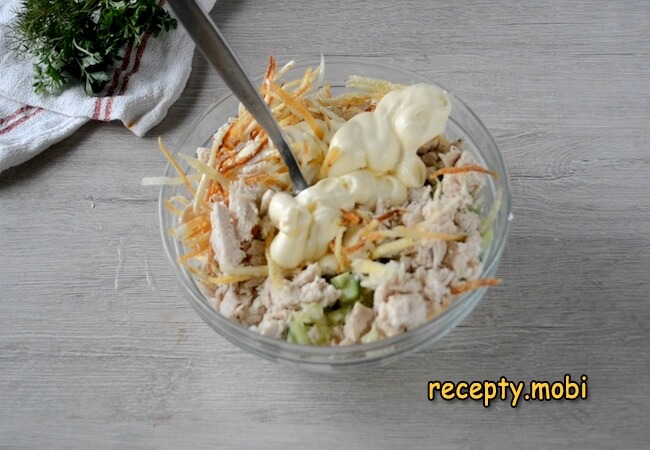 10. Mash the yolks with a fork, add finely chopped dill, a little mayonnaise and mix to make a thick slurry. Form small balls out of it.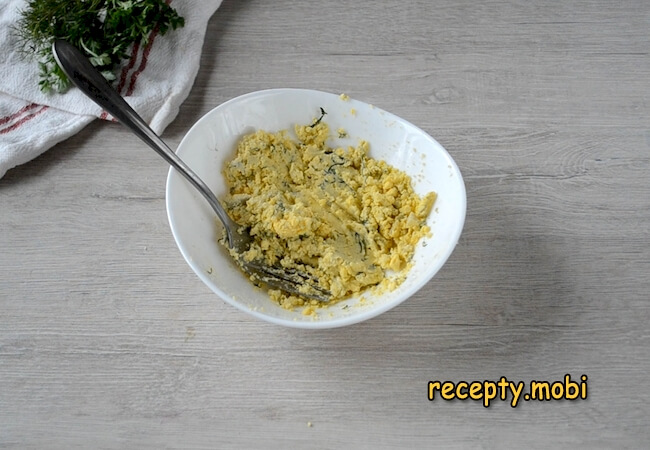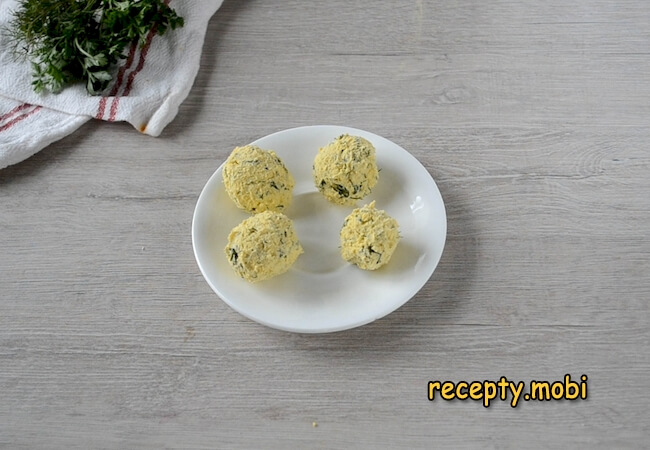 11. Put the salad on a flat plate, give the salad a rounded shape, make a small depression in the middle, this will be a nest.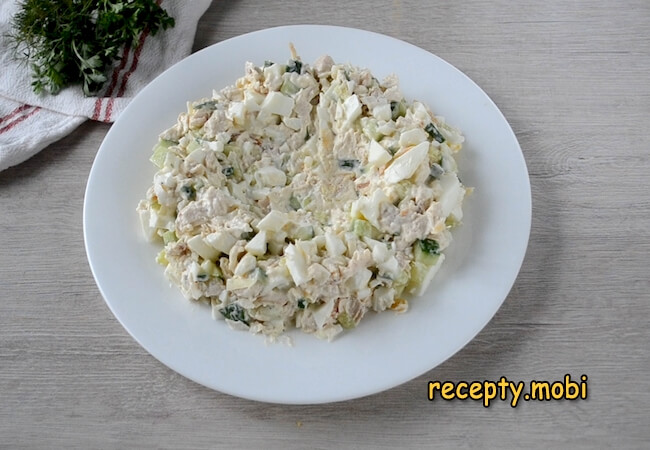 12. Put the fried potatoes on top.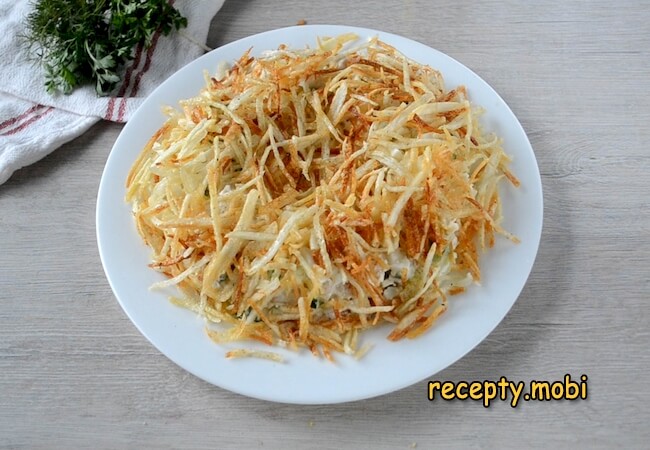 13. Put a few sprigs of dill or parsley in the "nest", and also lay out impromptu testicles.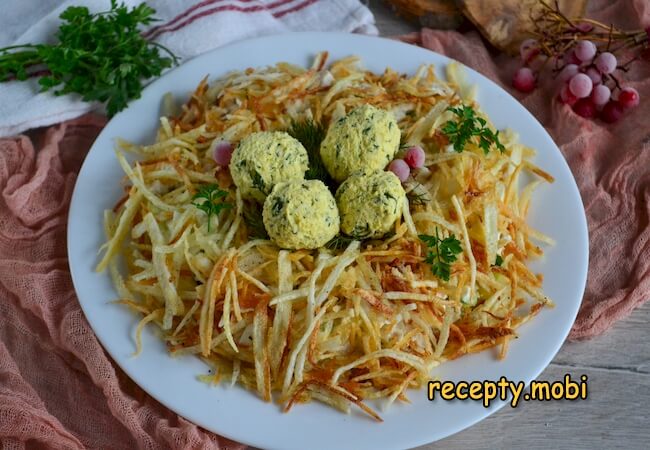 14. Salad «Capercaillie Nest» with chicken is ready. Such a salad will decorate any festive table and your guests will be delighted. Enjoy your meal!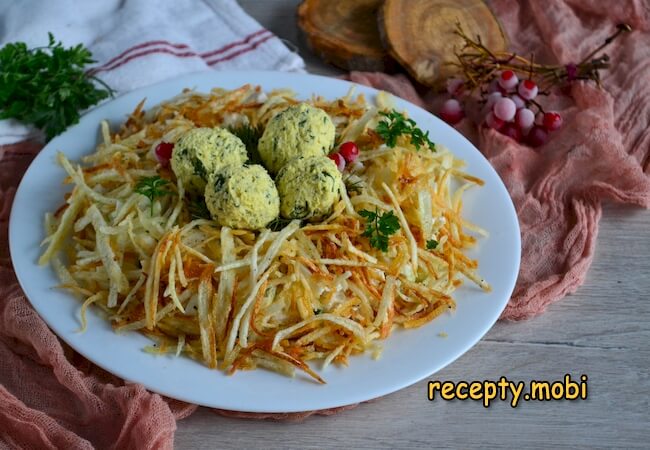 Cooking video