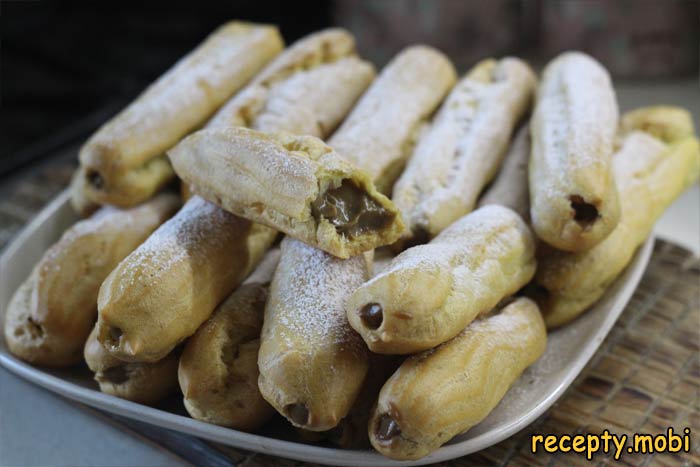 Custard eclairs with coffee cream
French custard eclairs with coffee cream are a magical sweet dessert with bright coffee cream and a delicious crispy crust. Eclairs are very tasty, with a bright aroma of coffee, which is filled with velvety custard. Try to make eclairs with coffee cream - you will definitely be delighted with them!
Cooking time: 150 minutes.
Servings: 35.
Calories: 193.
Ingredients
To prepare the dough for eclairs, you need to prepare:
eggs - 5-6 pcs;
salt - 1/2 tsp;
wheat flour - 150 g;
water - 250 ml;
margarine - 100 g.
For coffee cream:
sugar - 150 g;
yolks - 4 pcs;
milk - 500 ml;
salt - a pinch;
sublimated coffee - 10 g;
flour - 50 g.
Cooking
1. First you need to prepare the dough for eclairs. To do this, boil water along with pieces of margarine or butter.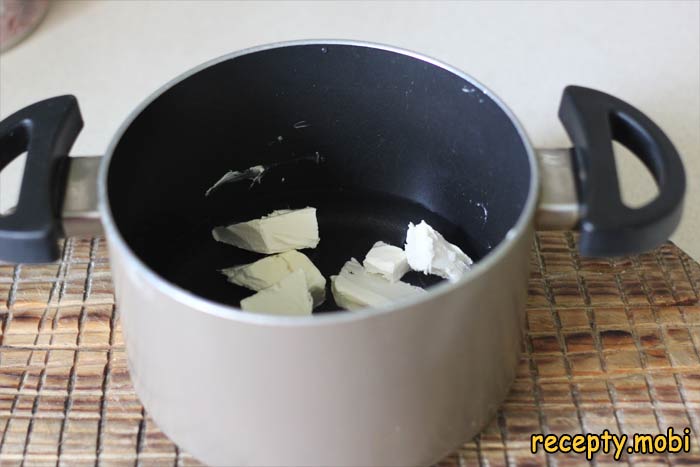 2. Add salt and sifted flour to the water with margarine. Stir the mass with a spatula until the mixture forms a homogeneous ball - this is about two to three minutes.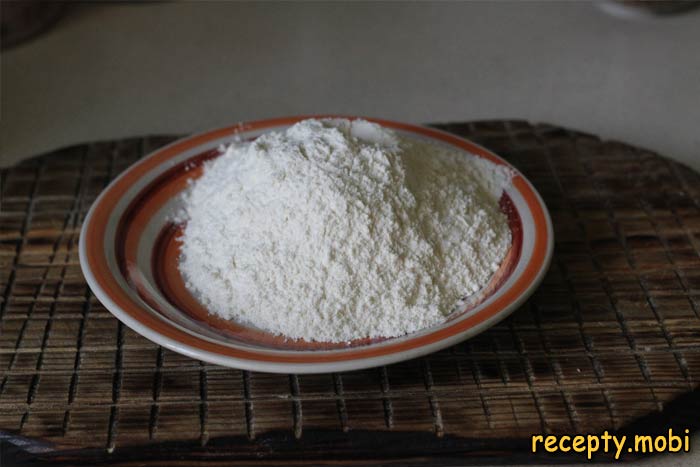 3. Without stopping stirring, beat eggs into the mass - one at a time.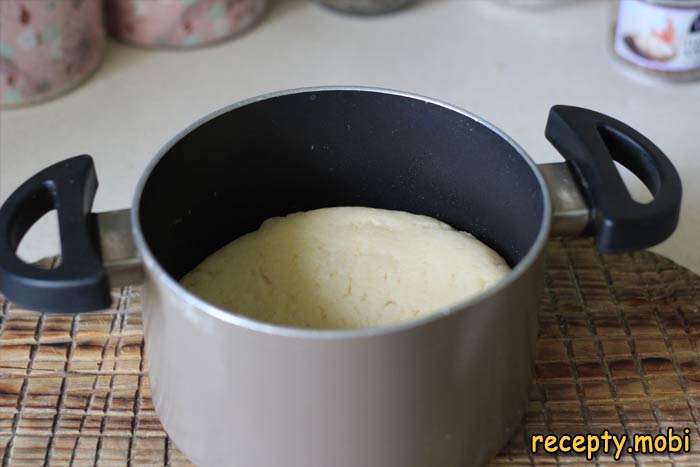 4. Add eggs until the custard dough is smooth, uniform, semi-thick. The mass should not drain from the blade.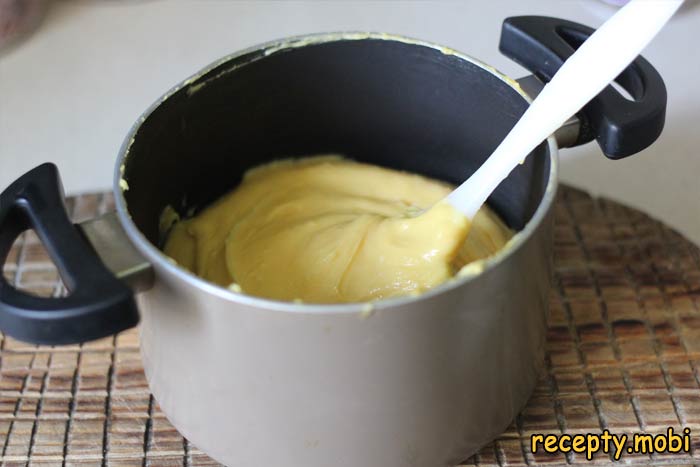 5. Using a pastry bag, form eclairs on a baking sheet with baking paper.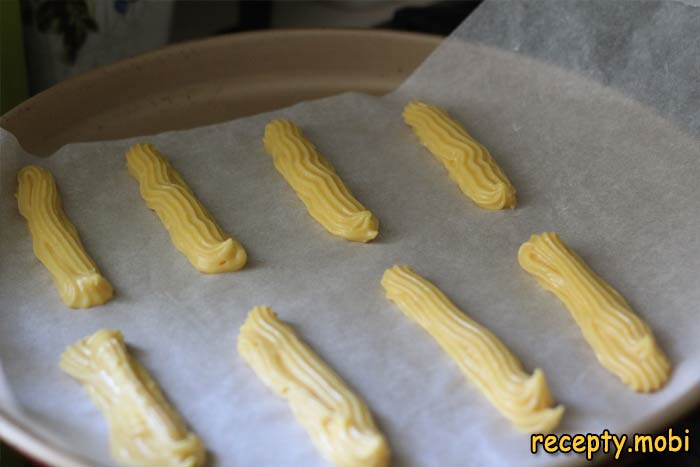 6. Bake the custard eclairs in the oven for 25 minutes without opening the door. You can not open the oven, otherwise the eclairs will settle. After 25 minutes, it is worth opening the oven door "on a pencil" for two minutes to dry the products. The temperature for baking eclairs is 200 degrees. Let the eclairs cool down.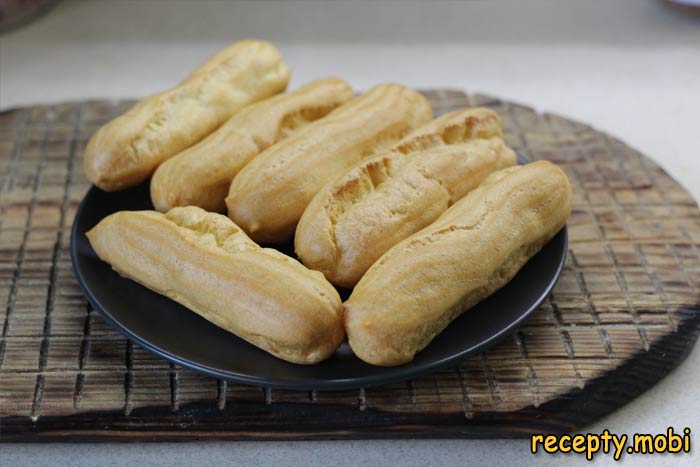 7. To prepare the cream, you need to boil the milk.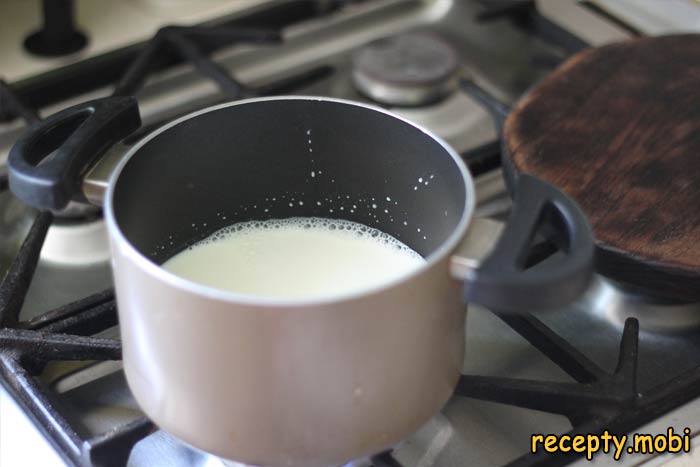 8. Add freeze-dried coffee to hot milk. Stir until coffee dissolves.
9. While the milk is warming up, it is worth grinding the chicken yolks with sugar until white.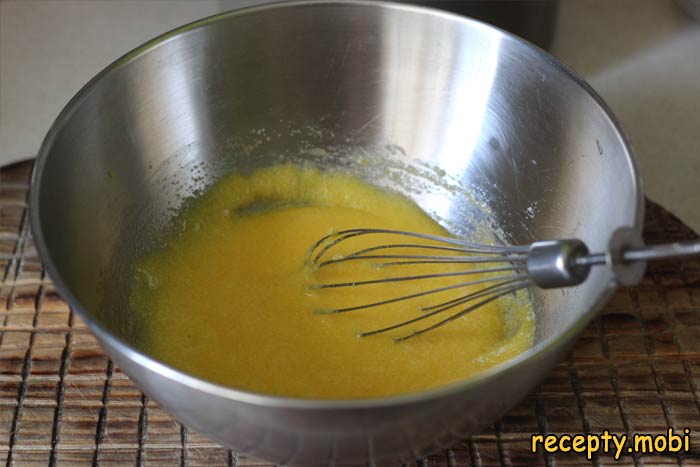 10. Add the sifted flour to the yolks. Stir the base until the lumps of flour dissolve.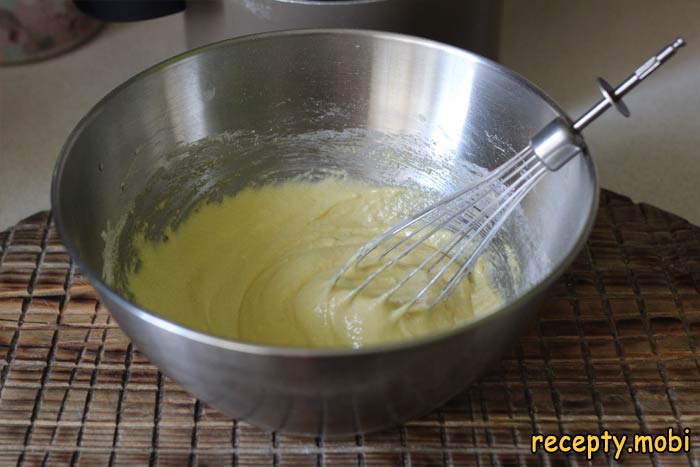 11. Pour a few tablespoons of coffee milk into the yolks, stirring the mass intensively. Thus, pour all the milk into the yolks. Next, you should return the mixture to the pan and boil the cream until thick.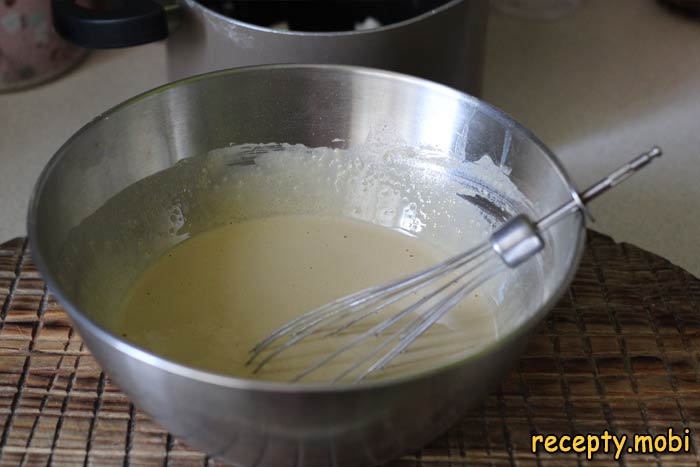 12. It will take about two minutes to brew the coffee cream.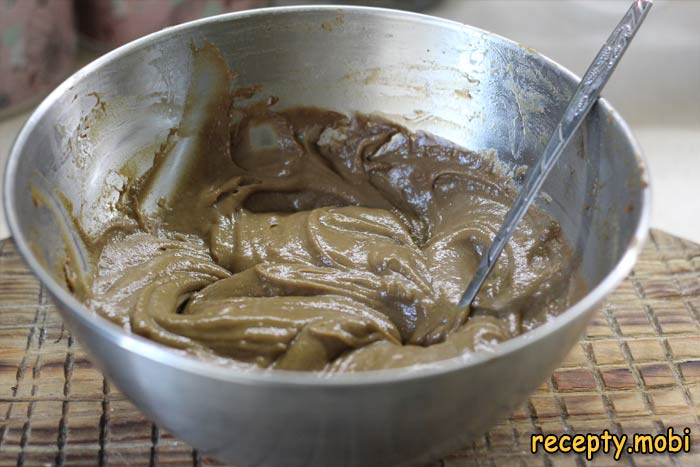 13. Stuff the eclairs with cooled coffee cream.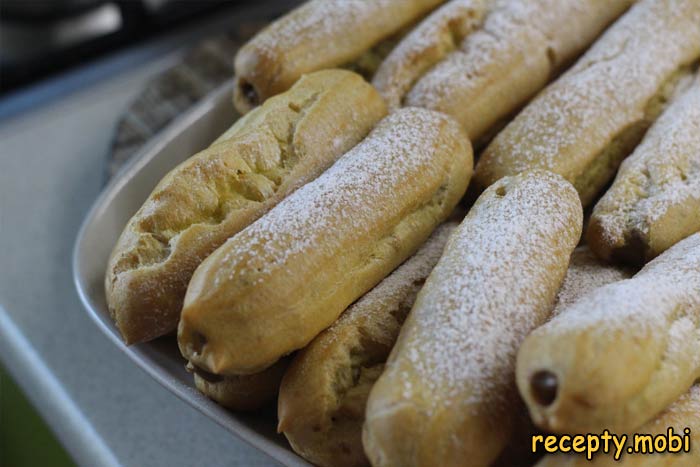 14. Sprinkle custard eclairs with coffee cream with powdered sugar or pour over melted chocolate. Bon appetit!