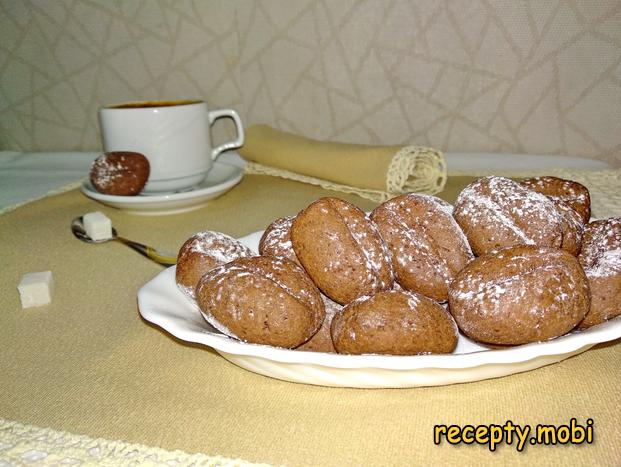 Cookies «Coffee beans»
Cookies «Coffee beans» - an easy addition to a cup of morning coffee. A box of such cookies can be a tasty and original present for every coffee lover. Do-it-yourself cookies "Coffee beans" are prepared quickly.
Cooking time: 75 minutes.
Servings: 26.
Calories: 334.
Ingredients
Simple foods to prepare:
flour - 200 g;
sour cream - 60 g;
butter - 60 g;
sugar - 80 g;
yolk - 1 piece;
cocoa powder - 15 g;
instant coffee (finely ground) - 2 tsp;
baking powder - ½ tsp;
salt - 1 pinch.
Cooking
1. We prepare the number of ingredients according to the list. All products must be at the same temperature, so they should be taken out of the refrigerator one to two hours before cooking.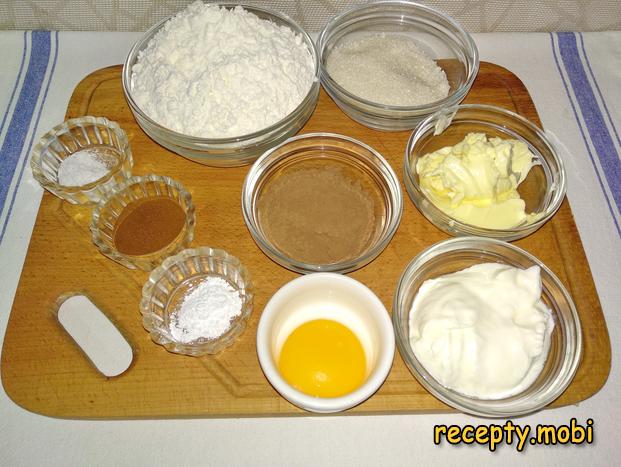 2. First, prepare dry foods.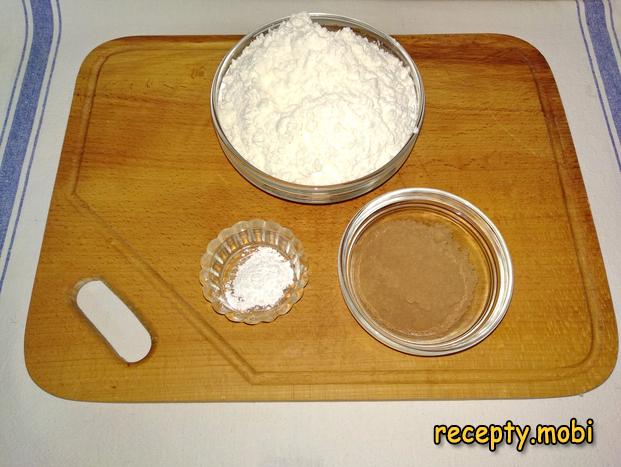 3. Mix dry products and sift through a sieve. It is necessary to sift, as there may be lumps in cocoa and they must be broken. And the flour must be sifted to fill it with oxygen.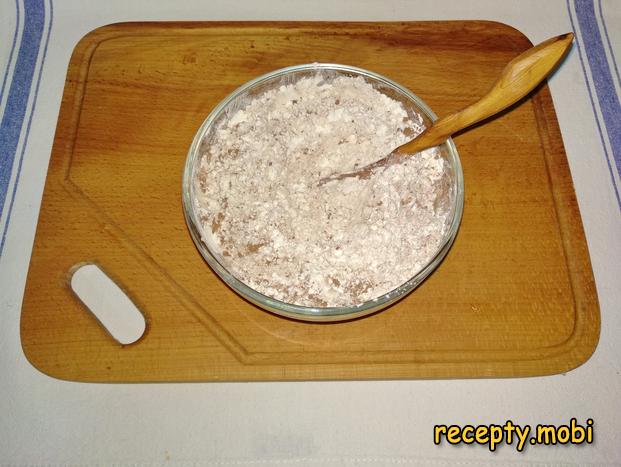 4. In a deep bowl, where we will knead the dough, spread the soft butter, add all the sugar and salt.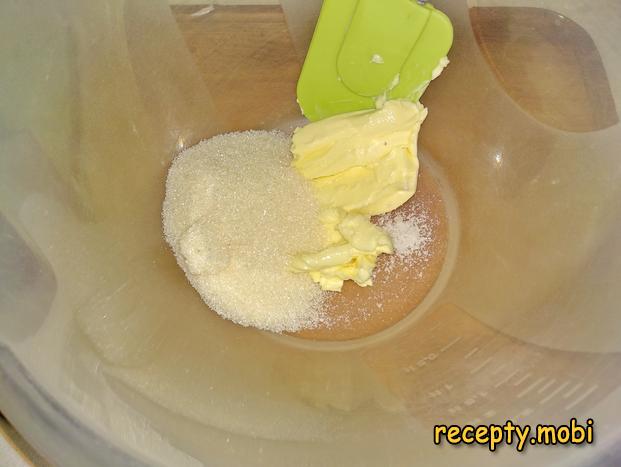 5. Beat the mass with a mixer or blender whisk for one to two minutes. Add the egg yolk to the mixture, beat for a couple more minutes.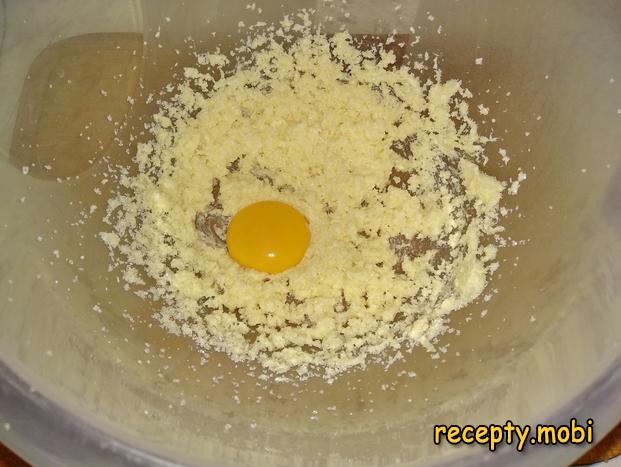 6. Add sour cream and instant coffee (coffee should be finely ground). Beat for a couple more minutes.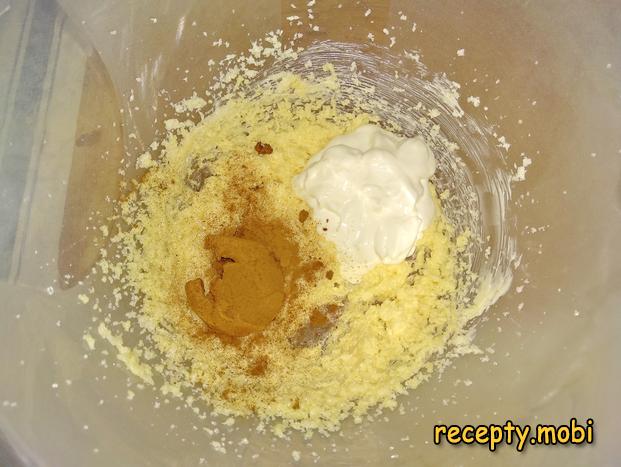 7. In two or three stages, add dry products and mix thoroughly.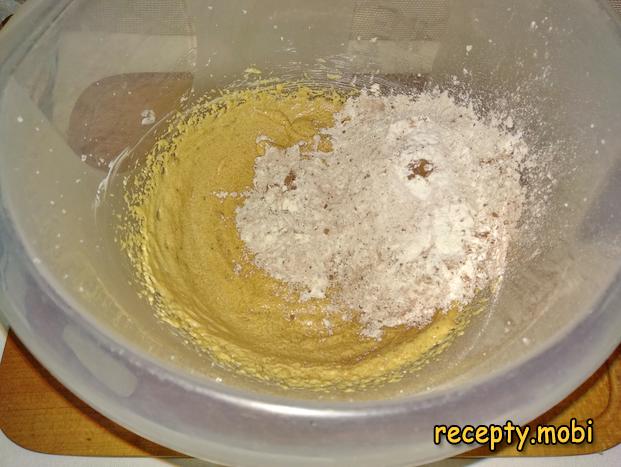 8. First, knead the mass with a spatula.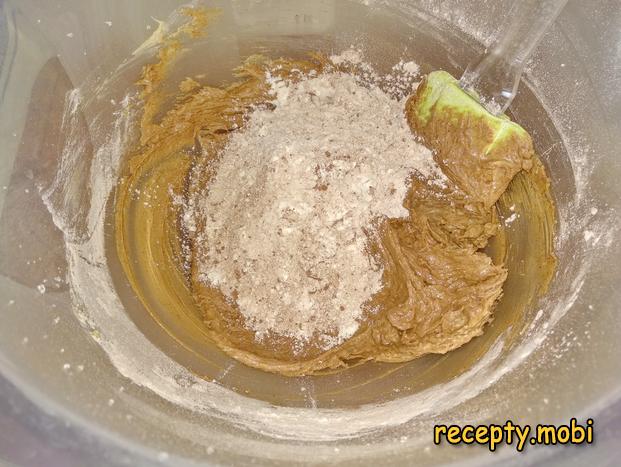 9. When it is difficult to knead the mass with a spatula, continue kneading it with your hand. Do not knead the dough for a long time, otherwise it will become too dense.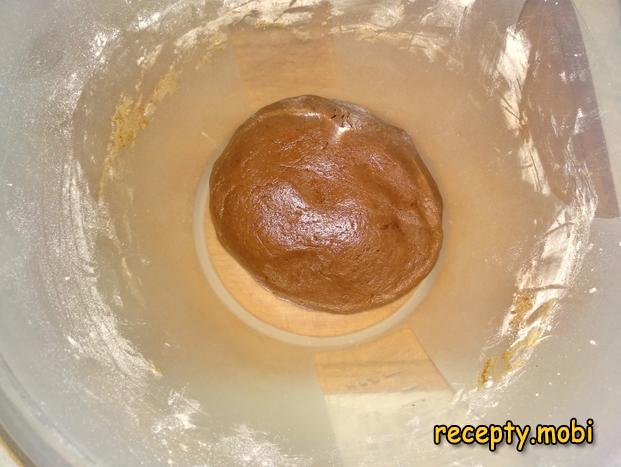 10. We shift the finished dough onto cling film, form a square or rectangle. Wrap and send to the freezer for thirty minutes.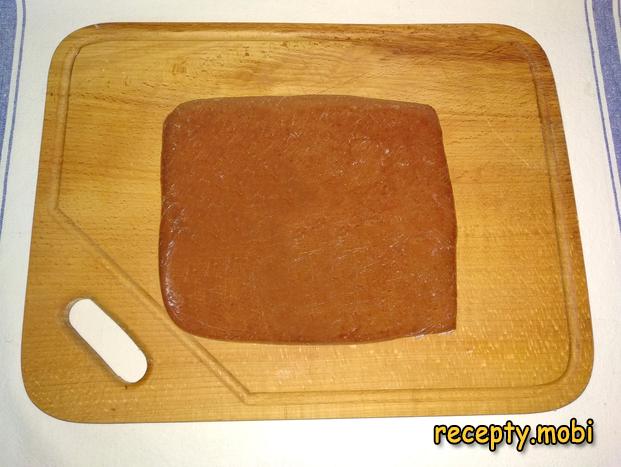 11. After thirty minutes, take the dough out of the refrigerator and divide it into equal parts. This is our future cookie, and the smaller the squares will be, accordingly, "grains" will turn out to be of this size.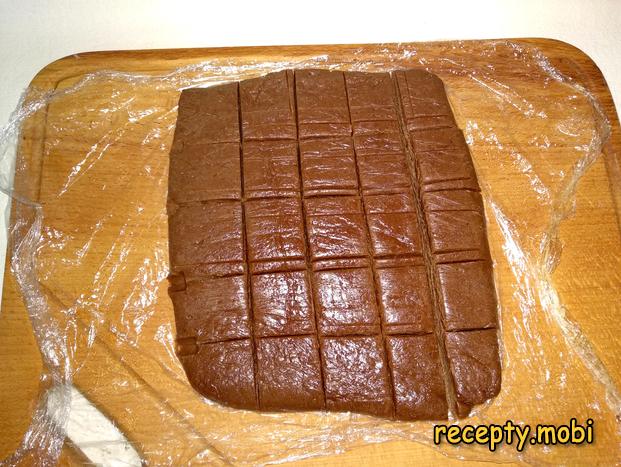 12. We form the "grain" in three stages. First: from each part we form a round "ball". Second: then we roll the "ball" into the shape of an "acorn". Third: use a toothpick to squeeze out the groove. As a result, we get the harvesting of cookies "coffee bean".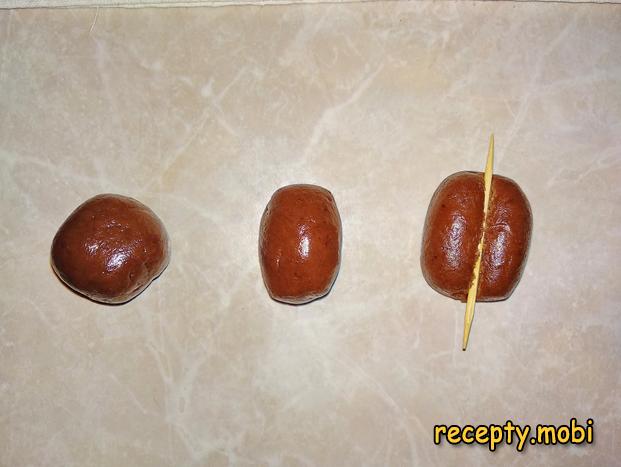 13. Put the cookies on a baking sheet covered with baking paper at a distance from each other. By this time, the oven should already be preheated to t-180⁰ C.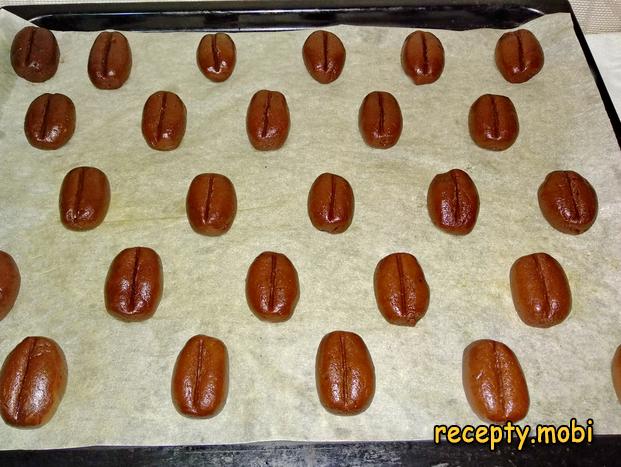 14. We send cookies for twenty to twenty-five minutes in the oven, baking mode top - bottom. Cookies "coffee beans" should be soft, so care must be taken not to overdry them.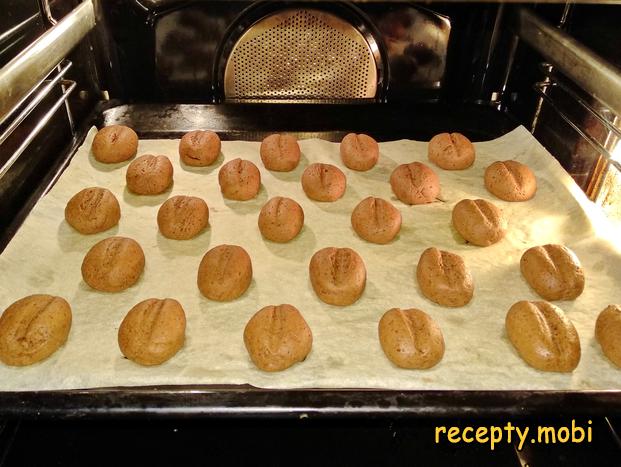 15. We take out the cookies from the oven and leave them on the table to cool.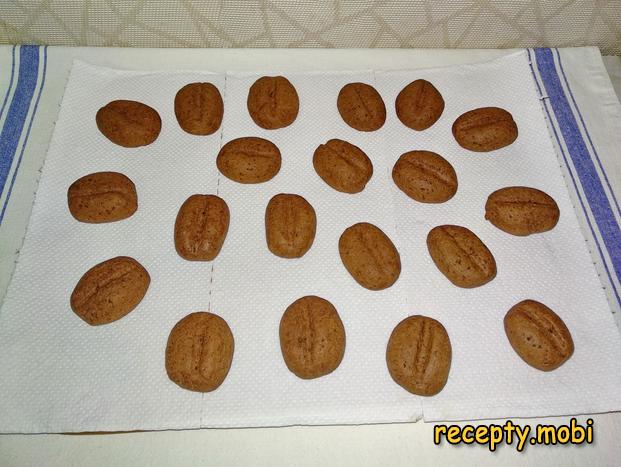 16. Cookies "Coffee beans" can be lightly crushed with powdered sugar. And you can leave without powder, so it looks even more like a natural coffee bean.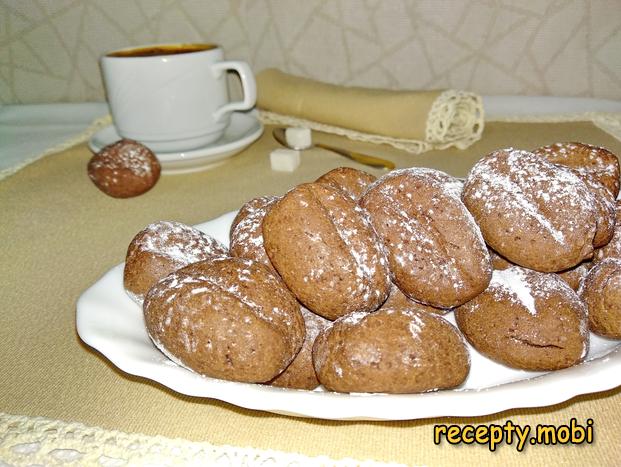 17. Serve fragrant cookies with a cup of hot coffee, latte or cappuccino.
I recommend to cook cookies "Coffee beans", you, your family and friends will definitely like it.