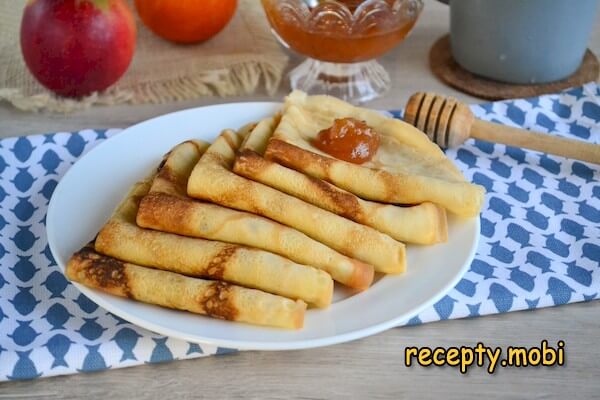 Thin pancakes on the water with eggs
Classic thin pancakes are cooked in milk with eggs, but if you don't use dairy products, or you simply don't have milk right now, but you want delicious, tender thin pancakes, then they can be easily cooked on water. We are sure that you will like thin pancakes on the water with eggs!
Cooking time: 40 minutes.
Servings: 10.
Calories: 191.
Ingredients
eggs - 2 pcs;
water - 300 ml;
flour - 200 g;
vegetable oil - 30 ml;
salt - 1 pinch;
sugar - 2 tbsp.
Cooking
1. Prepare all the necessary ingredients.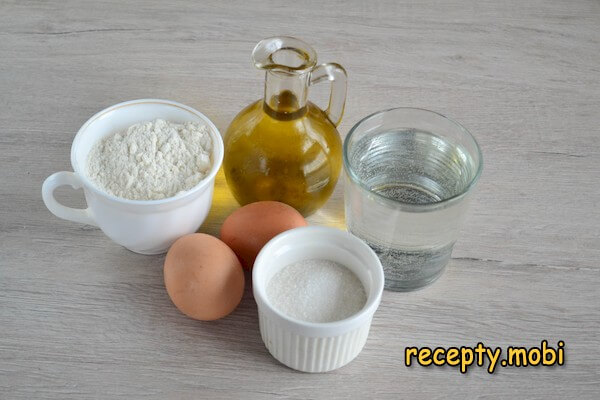 2. Mix eggs with sugar with a whisk. Add a pinch of salt to balance the taste. You don't need to beat too hard until foamy, just enough for the yolk and protein to combine and the sugar to begin to dissolve.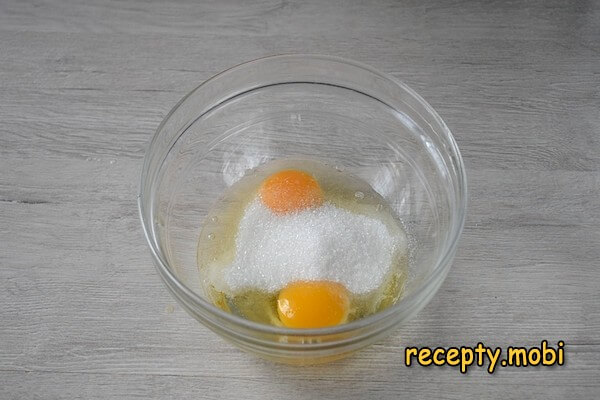 3. Add some water, about half and stir.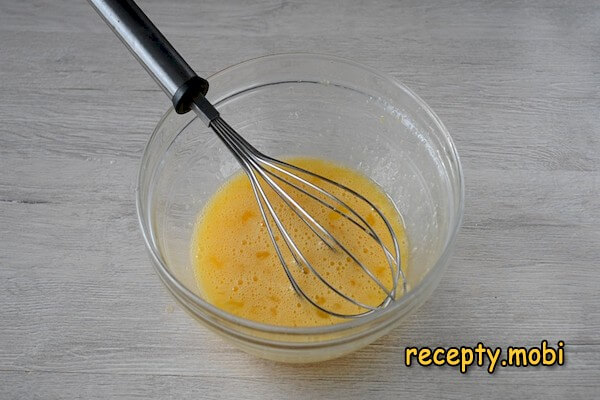 4. Now add all the flour at once and stir vigorously to get a perfectly smooth dough, without a single lump. Thick dough is easier to knead, so we did not add all the water at once.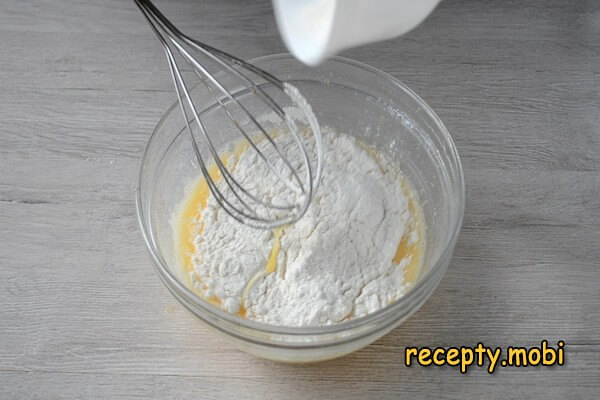 5. Add vegetable oil and stir.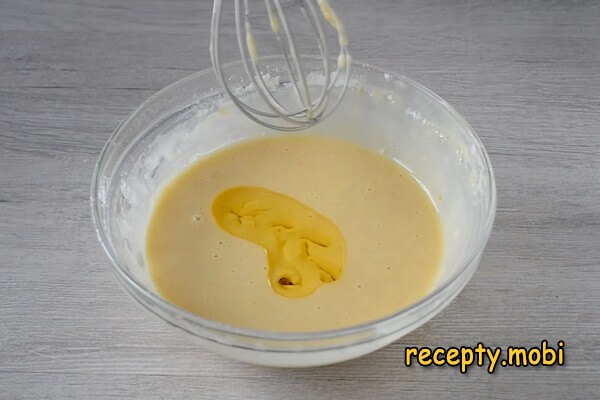 6. Now add water, not all at once, but little by little and stir the dough until smooth. You need to bring it to the desired consistency. It should turn out to be quite liquid, but still do not overdo it with water, otherwise the pancakes will tear in the pan when turning over. Let the prepared pancake dough stand at room temperature for 10-15 minutes.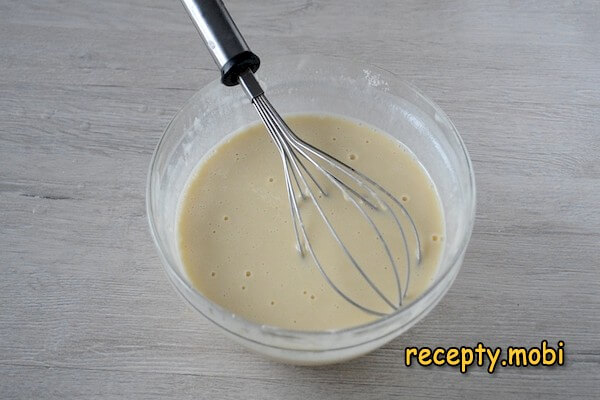 7. Grease a frying pan with a little vegetable oil and pour in about ⅔ ladle of batter. Fry over medium heat on both sides until golden brown. Such pancakes are fried quite quickly, in 15 minutes you will have 10 delicious thin pancakes.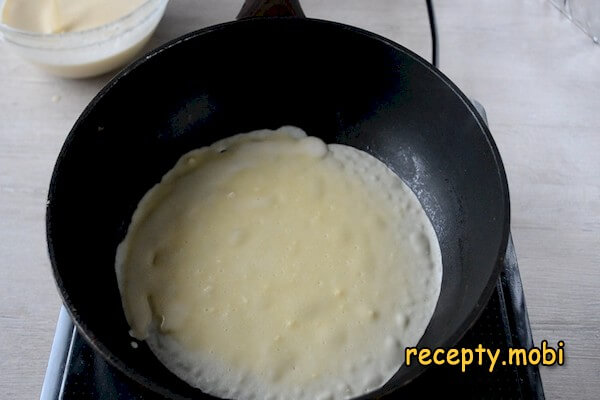 8. Thin pancakes on the water with eggs are ready. They turned out very tender and delicious. They can be served with tea with various additives, such as jam or condensed milk, or you can wrap any sweet filling in them. Bon appetit!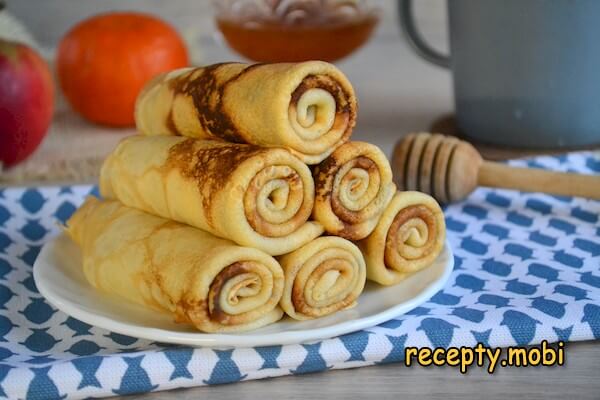 Cooking video