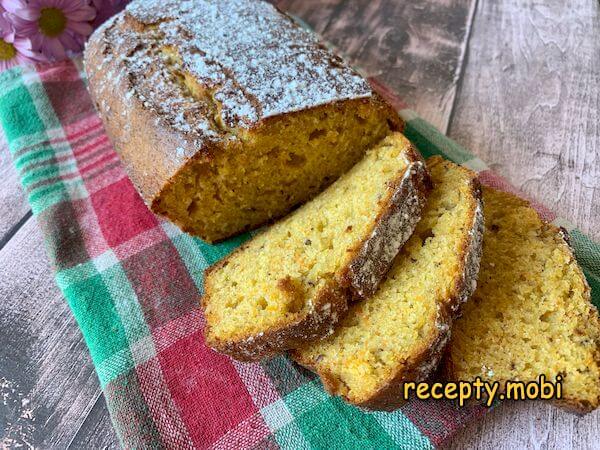 Carrot gateau with walnuts
Many have heard of carrot gateau, but not everyone has tried it. We suggest fixing this and making carrot gateau with walnuts right now. This dessert is based on carrot dough. Since the vegetable itself is sweet, baking does not require a lot of sugar, so the dessert is not high in calories.
During the baking process, carrots give a small amount of juice, and as a result we get a delicious and moist biscuit. Try this Carrot Walnut Gateau recipe.
Cooking time: 60 minutes.
Servings: 4.
Calories: 291.
Ingredients
200 g carrots;
2 eggs;
70 ml of sunflower oil;
200 g flour;
12 g baking powder;
20 g honey;
70 g of sugar;
½ tsp cinnamon;
1 tsp vanilla sugar;
20 g walnuts.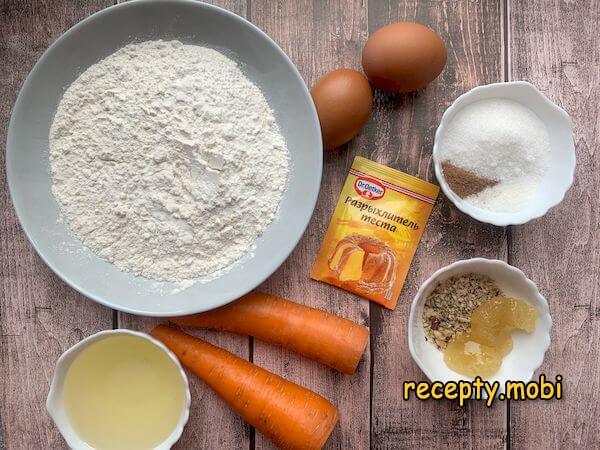 Cooking
1. Peel a clean carrot and rub it through a fine grater. If you have a blender, then try to grind the grated carrots with it.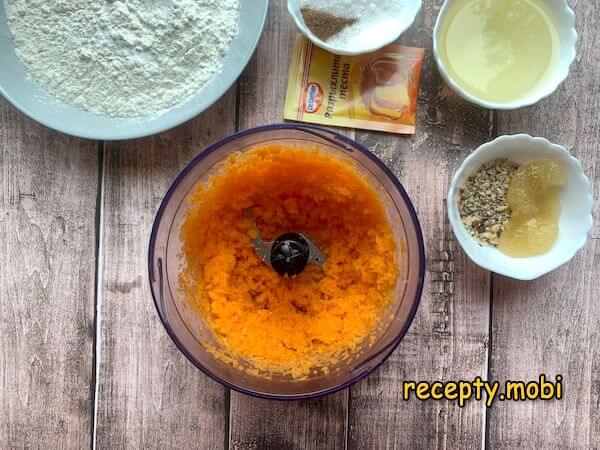 2. We also chop the walnut either with a knife or a blender. Add honey, butter, sugar, eggs, vanilla sugar and nuts to the carrots. Instead of vanilla sugar, you can take vanilla essence. Mix the mass until smooth.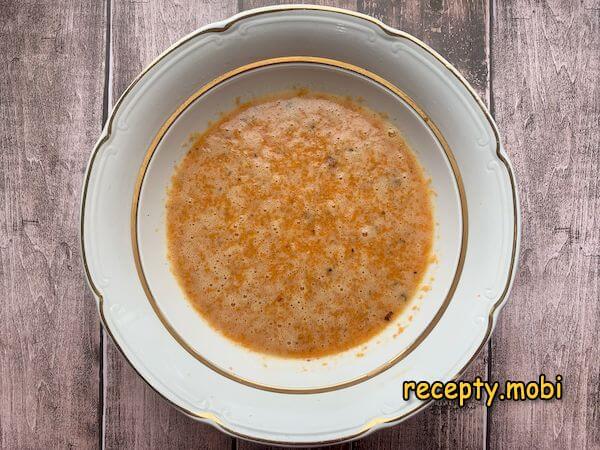 3. Sift the dry mixture to the carrot. Never refuse a sieve, as a biscuit with additives comes out dense. The sifted flour is saturated with oxygen molecules, so the cooked pastries are airy. Break up air bubbles with a whisk. The carrot batter should be quite thick, but don't be intimidated by this. It will rise during the baking process.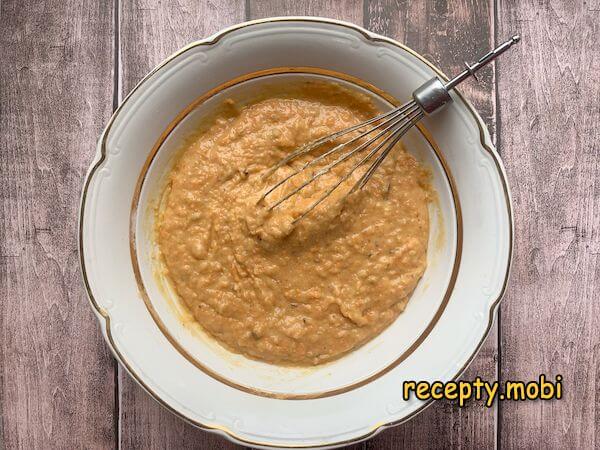 4. If you use a form of heat-resistant glass, then cover the form with baking paper. For a silicone mold, this condition is not necessary. We distribute the dough according to the form and send it to a hot oven at 180 degrees. Record the time 40-45 minutes.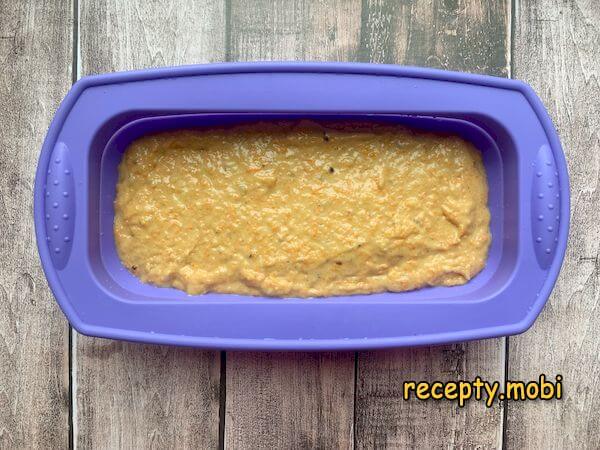 5. We immediately release the baked carrot gateau with walnuts from the mold and let it cool completely.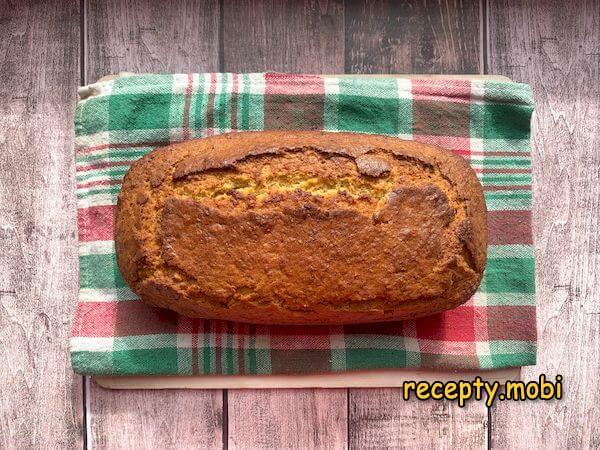 6. If desired, sprinkle the pastries with powdered sugar. You can decorate the gateau with whole nuts, icing or orange peel. Slice the gateau only after it has completely cooled down. Enjoy your meal!