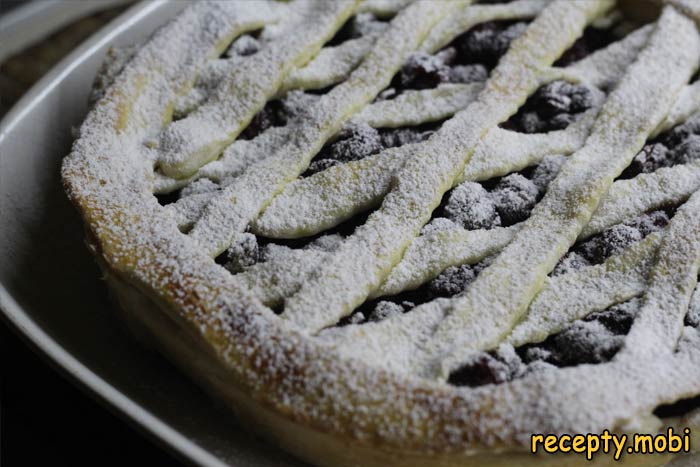 Cherry layer pie
Cherry layer pie – it is a favorite delicacy of many. The dish turns out appetizing in serving, very tasty and fragrant. This pie can be prepared incredibly quickly! The puff pastry cherry pie recipe will come to the rescue in those moments when guests should be arriving any minute!
Cooking time: 40 minutes.
Servings: 4.
Calories: 224.
Ingredients
To make this puff pastry you will need the following ingredients:
sugar - 3 tbsp;
puff yeast dough - 450 g;
powdered sugar - optional;
potato starch - 1 tbsp;
egg yolk - 1 pc;
cherry - 400 g;
water - 1 tbsp.
Cooking
1. First you need to roll out a layer of puff pastry five millimeters thick. Divide the batter into a pie pan so that high sides can be formed.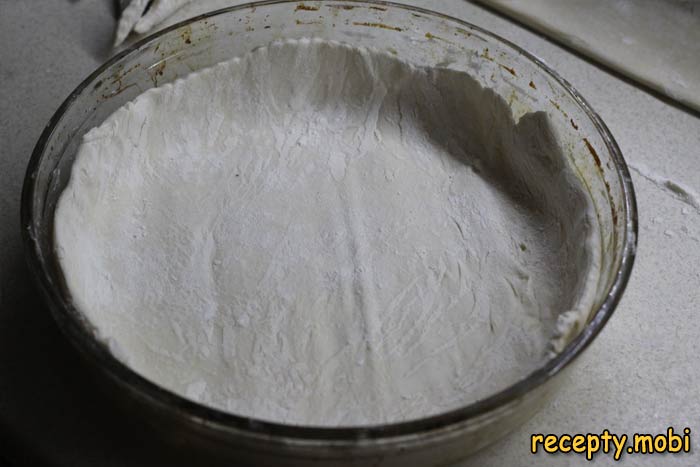 2. Combine cherries with starch and sugar. You can use fresh or frozen berries. An excellent option would be cherry in syrup, as well as jam, but in this case, sugar should be excluded from the filling.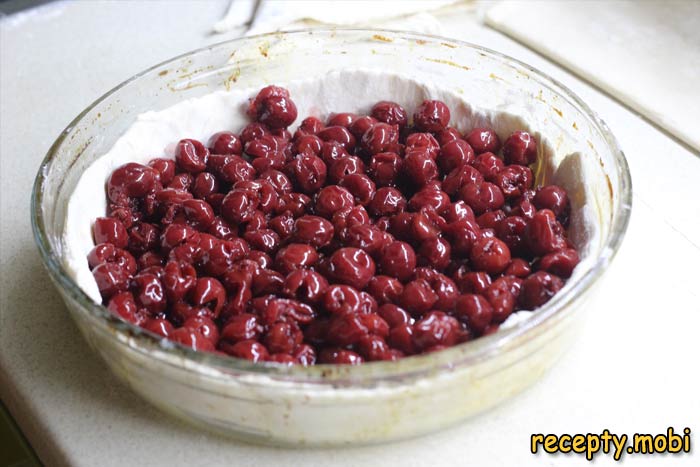 3. Roll out another layer of dough. Cut puff pastry into strips. Decorate the top of the pie with stripes. Using one long strip of dough, form the border of the pie, pinching the sides. Thus, the filling will not leak out and the pie will not burn during baking.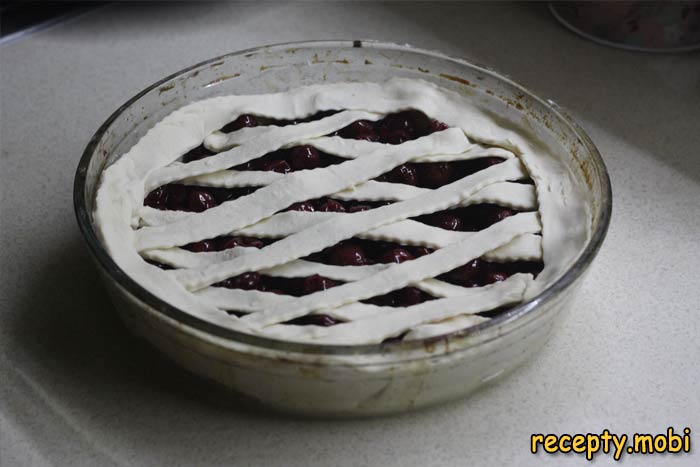 4. Lubricate the cherry pie blank with a mixture of yolk and water. Send the cherry pie to the oven for 20-30 minutes. The temperature for baking cherry dessert is 180 degrees.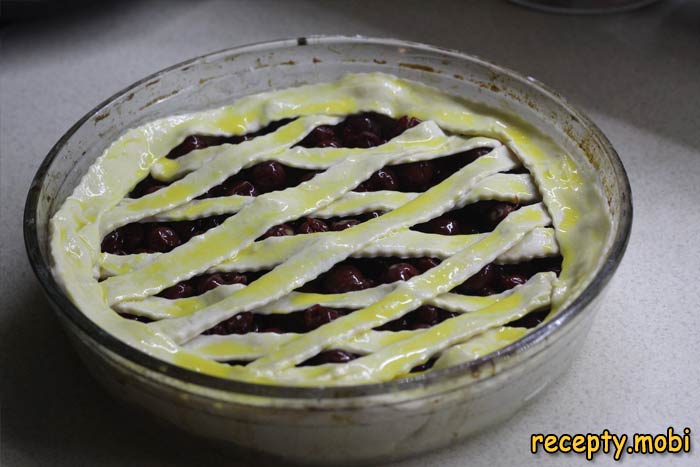 5. Sprinkle the finished puff dessert with powdered sugar. Enjoy your meal!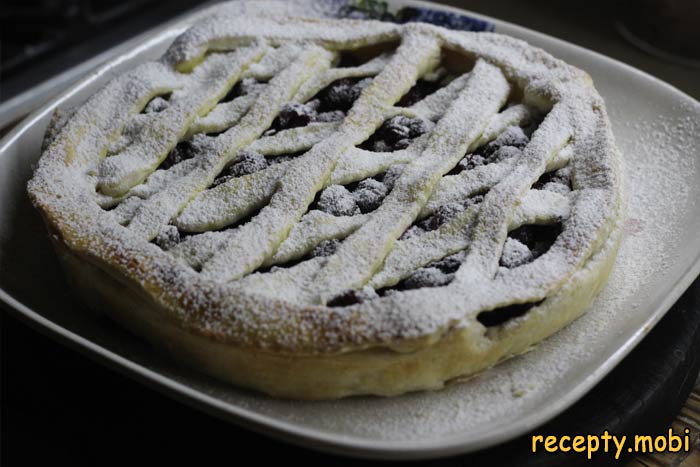 Cherry puff pastry pie is a delicious and very quick berry dessert that can be prepared in just 35 minutes! Cherry pie turns out to be incredibly tender, sweet and sour, very fragrant, with crunchy fluffy dough and juicy sweet and sour filling. Ingredients for making puff pastry are budget and affordable. Puff yeast dough can be purchased at any supermarket or cooked at home.