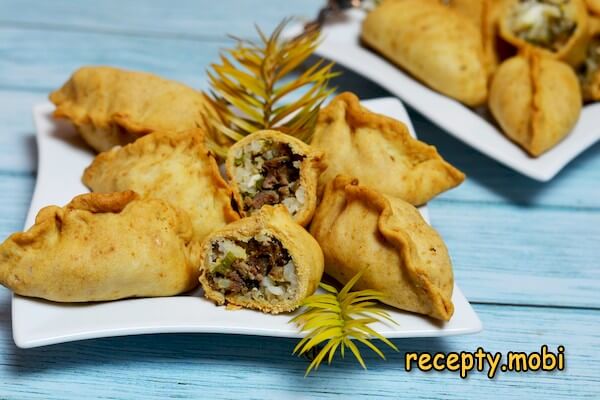 Pies with rice, chicken liver, eggs, green onions
Soft pies with rice, chicken liver, eggs, green onions will come in handy if you have to snack on the go. Such a homemade preparation is quite simple, a lunch box filled with pies will save you looking at shop windows with pastries.
Cooking time: 95 minutes.
Servings: 5.
Calories: 319.
Ingredients
For dough:
wheat flour - 300 g;
sour cream 15-20% - 60 ml;
water 50 ml;
vegetable oil - 90 ml;
baking powder - 1 tsp;
salt - 1/3 tsp.
For filling:
chicken liver - 200 g;
rice - 120 g;
eggs - 1-2 pcs;
green onions - 1 small bunch;
salt - to taste;
vegetable oil - 30 ml.
Cooking
1. Chicken liver is ideal for pie filling. If you are looking for a replacement for it, then you should prefer not beef or pork, but poultry, for example, turkeys.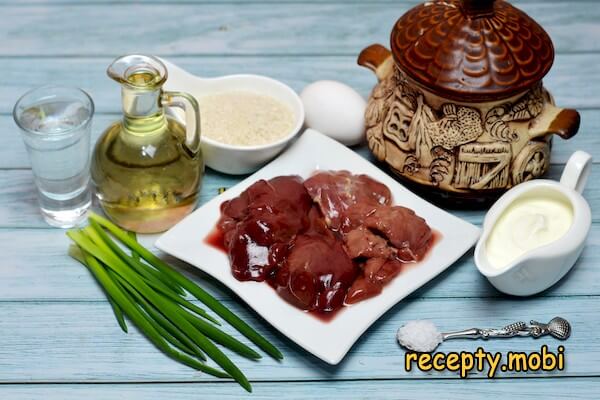 2. Wheat flour is sifted. After this procedure, it is weighed and poured into a deep bowl.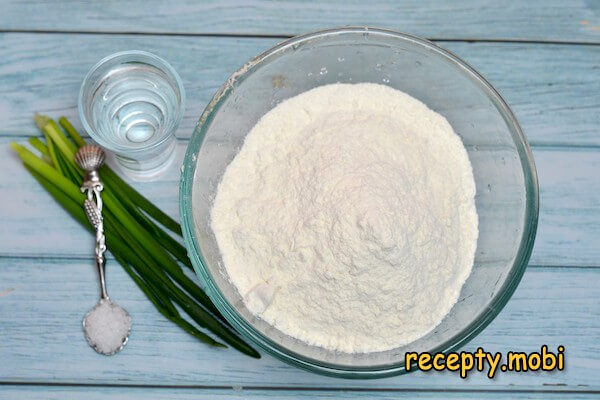 3. Put the baking powder and sea salt.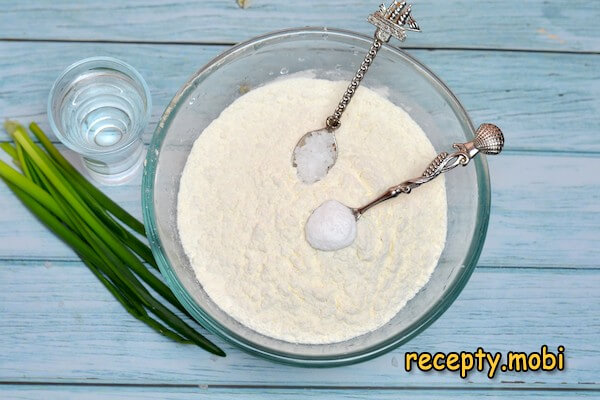 4. Pour fat sour cream.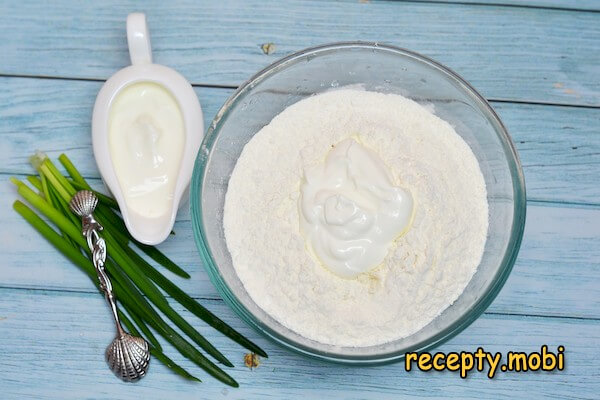 5. Add water and vegetable oil.
6. Knead the dough, let it lie down for about 15 minutes and start sculpting. The dough can be kneaded in advance, it can be stored in the refrigerator for a day, packed in cling film.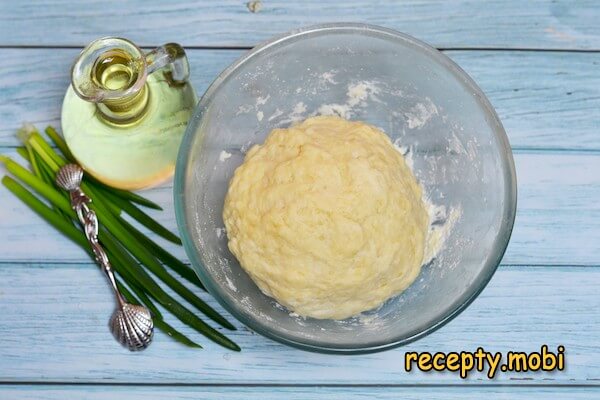 7. Chicken liver is fried in a pan for 10 minutes, salted in the last minutes of frying.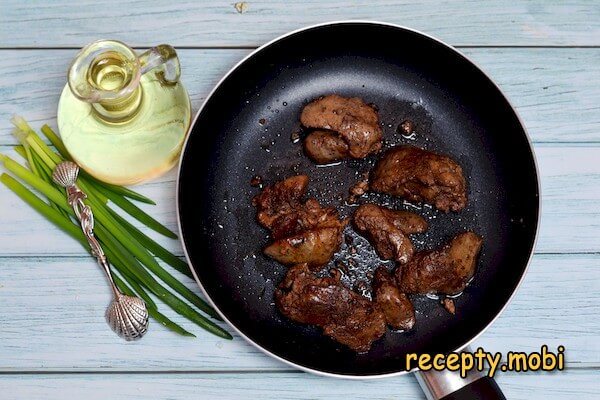 8. Rice is pre-washed several times in cold water, the flowing water should become clear. The grits are thrown into boiling water. White rice, intended for filling pies, is boiled for 15-20 minutes, depending on the variety.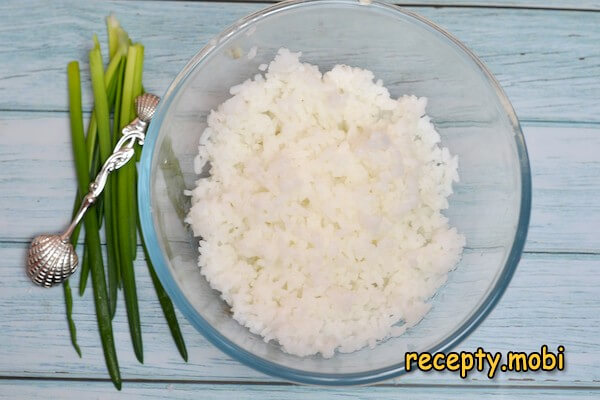 9. Fried liver can be grated, mashed with a fork or finely chopped. The prepared liver is mixed with rice.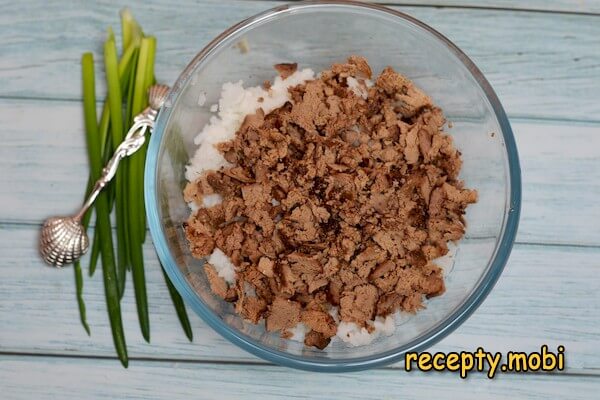 10. Add egg slices.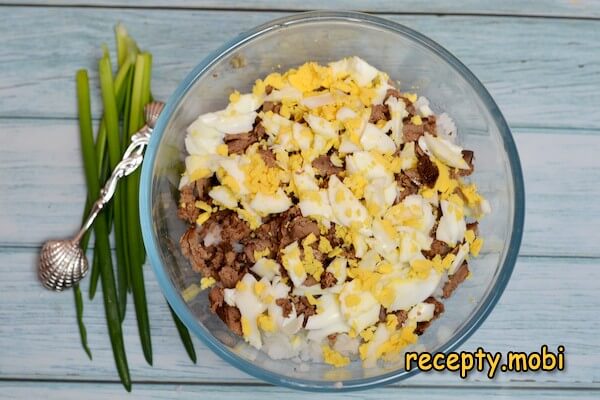 11. Finely chop green onion feathers, pour into a bowl with stuffing. Everything is well mixed.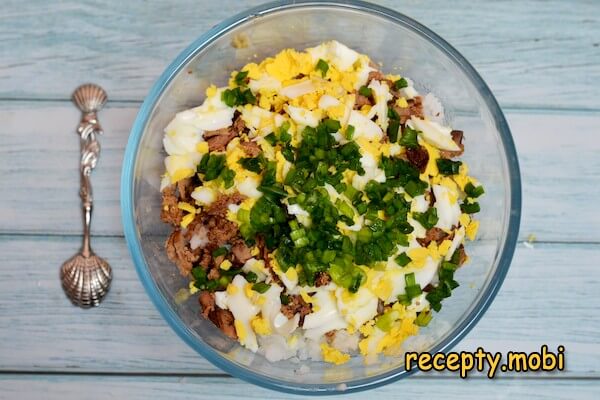 12. When rolling out pies, you can not strive for the perfect even shape of the cakes. When the patty seam is assembled in the form of an accordion, it does not really matter. But all cakes should be thin, very thin.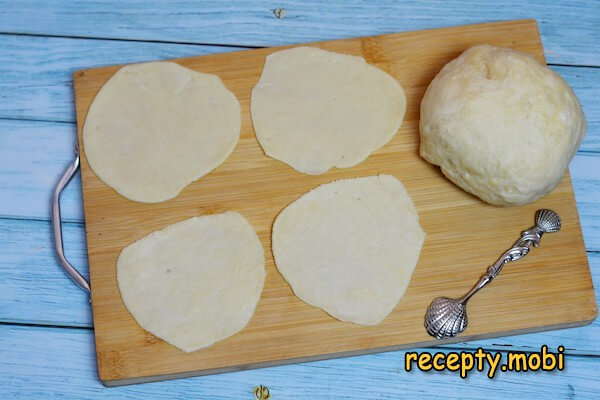 13. Lay out the filling. The pies will be small, but at the same time pot-bellied.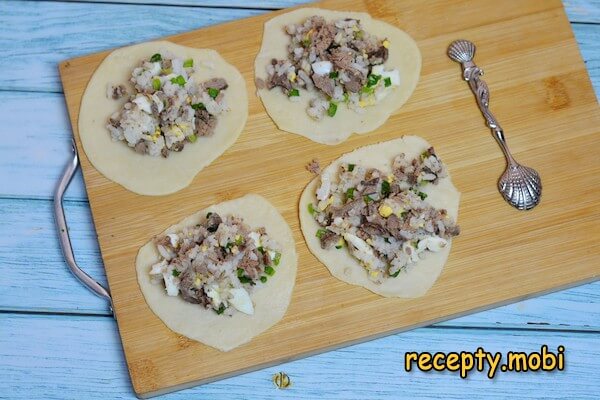 14. Connect the edges to make an accordion seam. Transfer the pies to a dry baking sheet.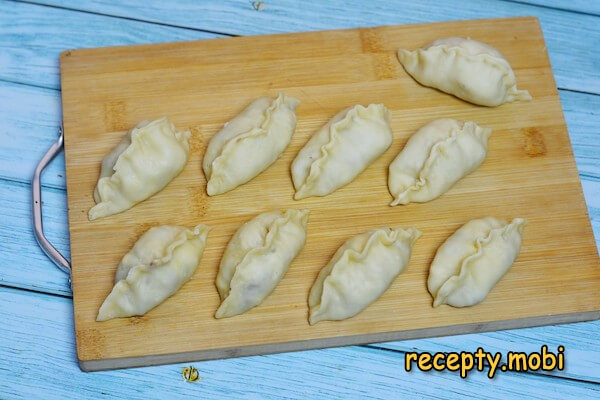 15. The oven is heated to 180 degrees, the pies will be baked for 25 minutes.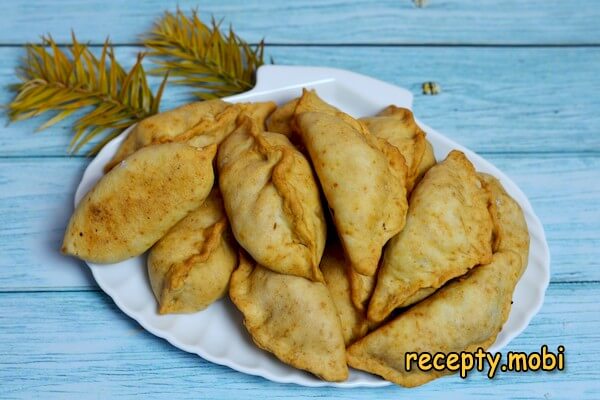 16. Hot pies are traditionally cooled on a wire rack, then they are laid out on plates.