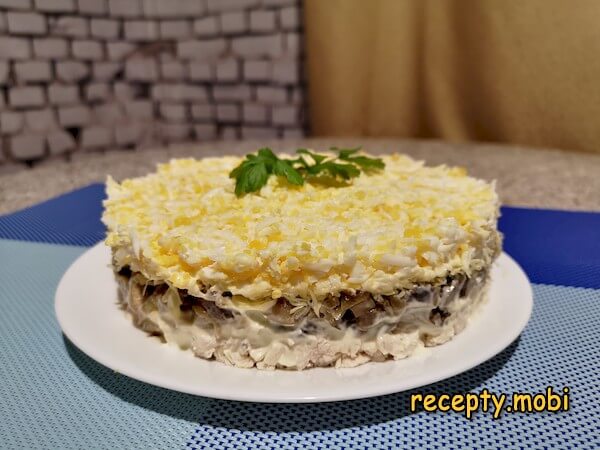 Salad «Chicken Ryaba» with mushrooms
Under the name "Ryaba Chicken" there are many options for salads, the basis of which are eggs and chicken. Chefs diversify this dish by adding various products. We offer salad «Chicken Ryaba» with mushrooms from a simple set of products. If the chicken is already boiled, it will take no more than 30 minutes to cook it. Despite, that the recipe is simple, the dish turns out very tasty.
Cooking time: 30 minutes.
Servings: 5.
Calories: 193.
Ingredients
boiled chicken fillet - 200 g;
cheese - 100 g;
champignons - 300 g;
boiled chicken eggs - 3 pcs;
mayonnaise - 100 g.
salt - 1/3 tsp;
onion - 1 pc (medium);
vegetable oil for frying.
For preparation, a confectionery ring with a diameter of 16 centimeters was used.
Cooking
1. We prepare products. We remove the shell from chicken eggs, and the husk from onions.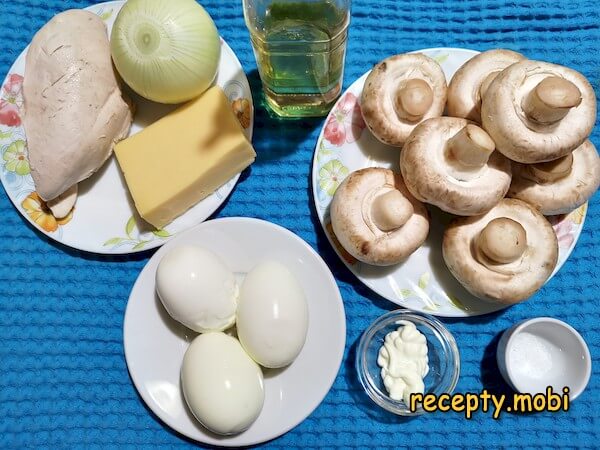 2. Finely chop the onion.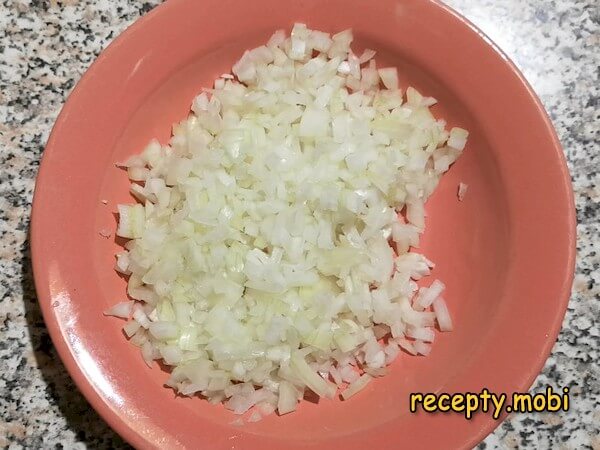 3. Three hundred grams of champignons cut into cubes.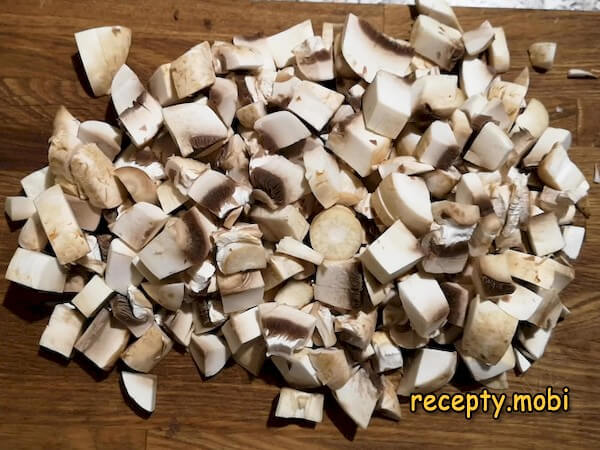 4. Add vegetable oil to a preheated pan and send the chopped onion. Fry the onion until golden.
5. Then add champignons to the onion.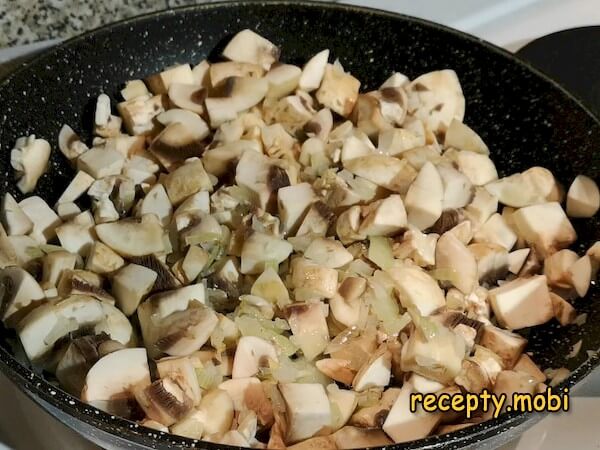 6. Stirring occasionally, fry the champignons until all the liquid has evaporated, salt, mix and remove from heat. Leave until completely cool.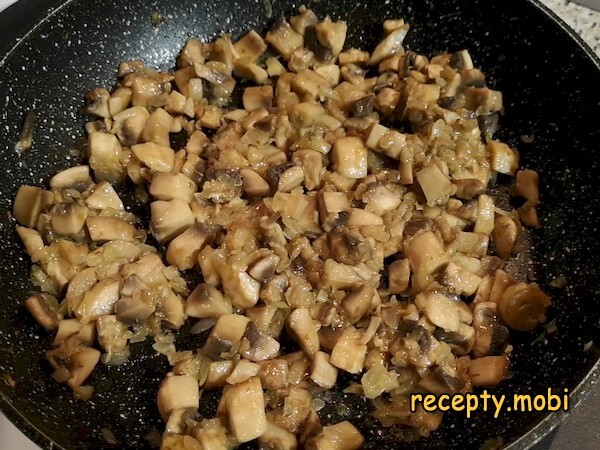 7. Cut the boiled chicken fillet into small cubes.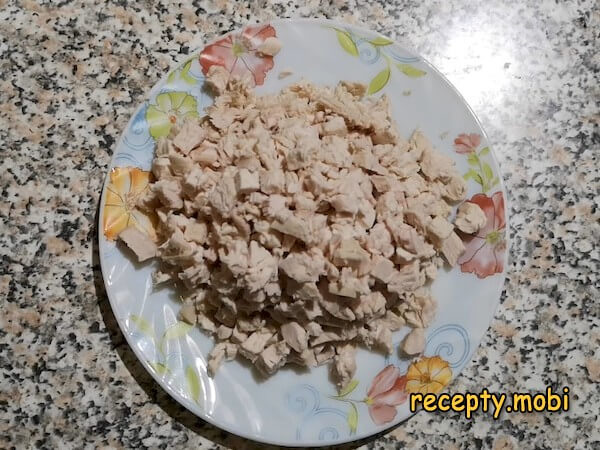 8. Rub boiled chicken eggs on a vegetable grater.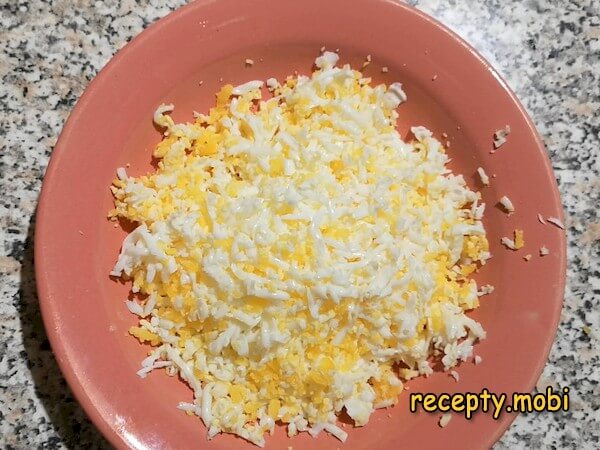 9. Pass the cheese through a fine grater.
10. Let's start forming the salad. To do this, put the chopped chicken fillet into the confectionery ring and evenly distribute it inside the ring. Lubricate the layer with mayonnaise.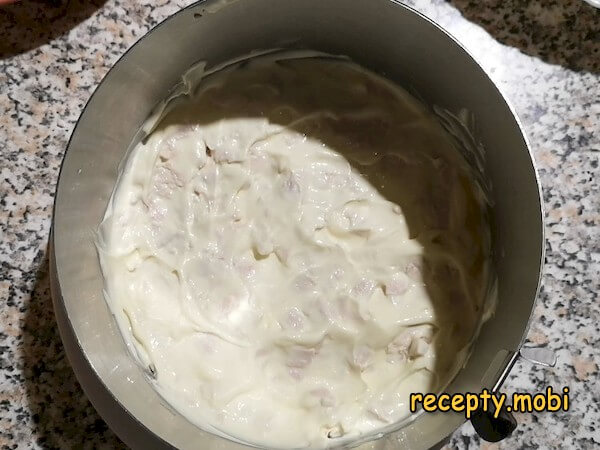 11. Put the fried champignons with onions in the next layer.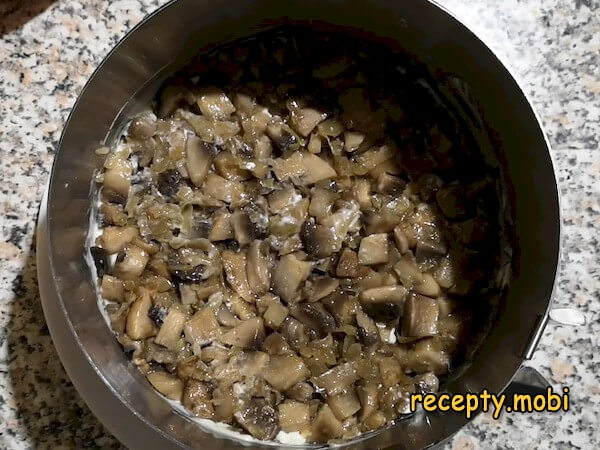 12. We send grated cheese to the mushrooms and grease it with mayonnaise.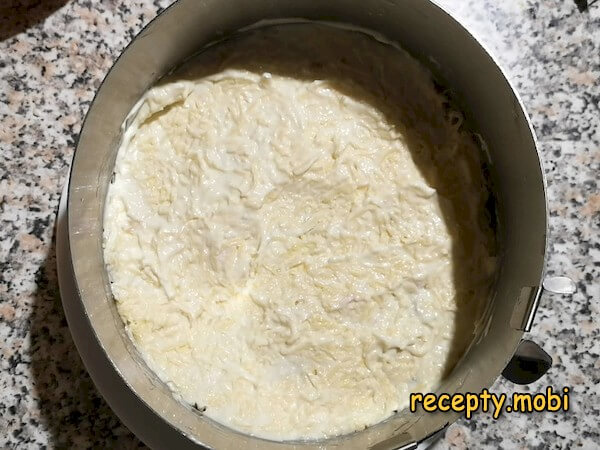 13. The final layer is grated chicken eggs. We put the salad in the refrigerator for several hours for better impregnation. We remove the confectionery ring. Salad «Chicken Ryaba» with mushrooms is decorated with greens and served at the table.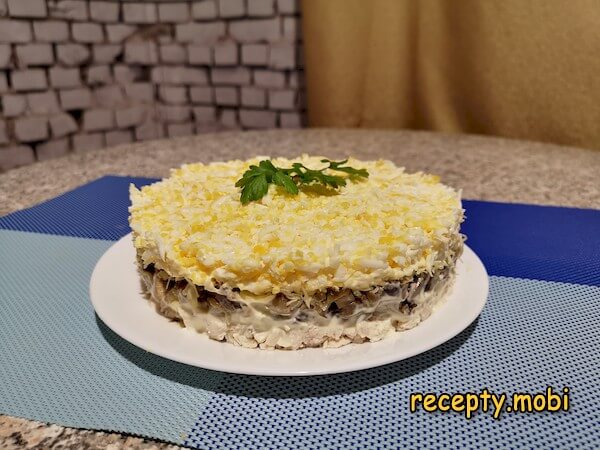 Videos cooking