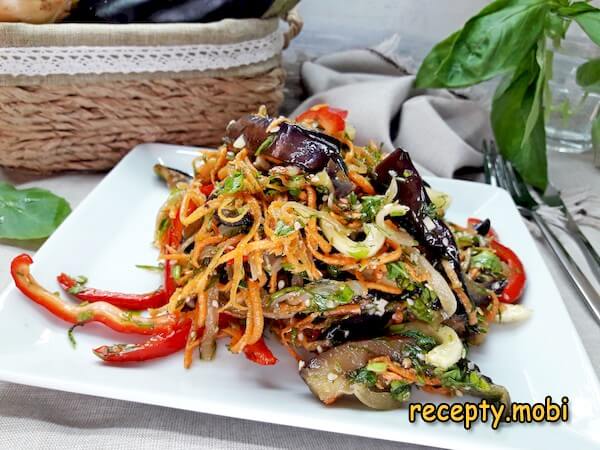 Heh eggplant
Of all the variety of Asian salads, Eggplant Hye stands out. After all, in addition to the spicy-sweet marinade, the eggplants themselves also have a sour-spicy taste, which gives the entire set of vegetables that make up Xe an exclusive, very attractive and unlike anything taste.
Cooking time: 150 minutes.
Servings: 6.
Calories: 97.
Ingredients
young eggplant - 400 g;
onion - 150 g;
sweet pepper - 300 g;
carrots - 100 g;
young garlic - 3-4 cloves (you can take 2-3 cloves of the old one);
chili pepper (frozen or fresh) - 1/3 pcs;
coriander - 1 teaspoon;
black pepper - 1/3 tsp;
sesame - 20 g;
wine vinegar (or apple) - 50 ml;
soy sauce - 40 ml;
natural honey - 40 g;
vegetable oil for frying - 40 ml + 30 ml for salad dressing;
mix of greens - a large bunch;
salt for sprinkling eggplant - 1 tbsp.
Cooking
1. Prepare the ingredients.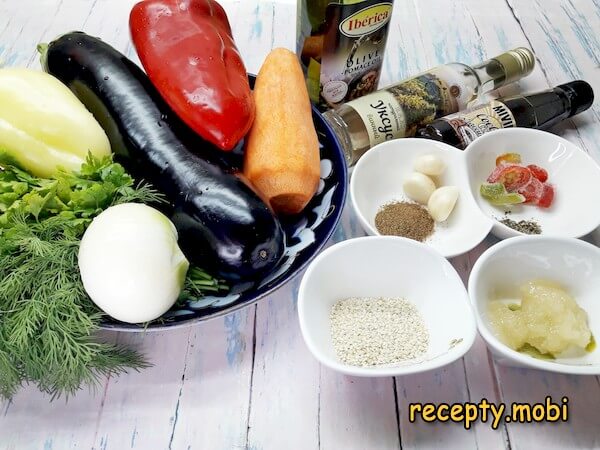 2. If the eggplant is elongated, cut it into 3 parts, and short specimens into two.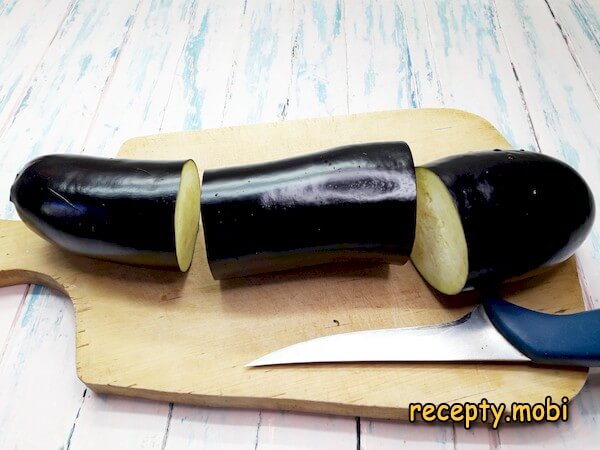 3. Then divide each part into sticks, about 1 centimeter thick (it is desirable that each segment has a peel on one side). If the middle of the fruit is soft and contains a lot of seeds - cut it out, it will not be needed.
4. Fold the sticks in a colander, sprinkle with salt.
5. After mixing, cover the workpiece with a plate and press down with a light weight. In this position, the eggplant should stand for at least an hour. So excess moisture will come out of them, bitterness will go away, if any. In addition, eggplant will absorb less oil when fried.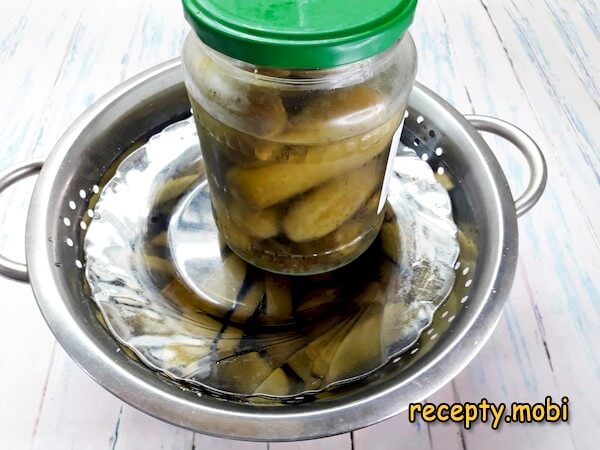 6. During this time, cut the Bulgarian colored pepper into elongated strips.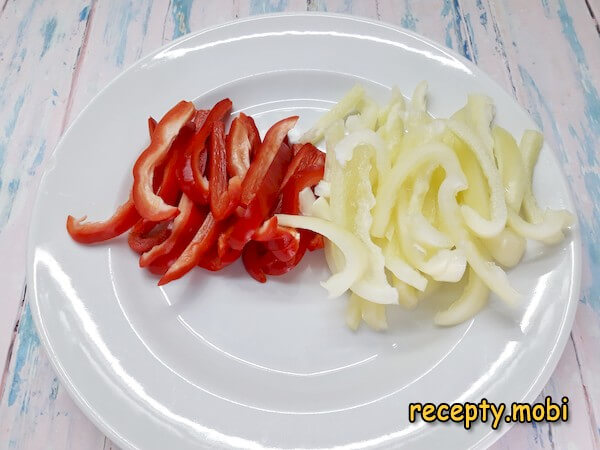 7. Long strips grate carrots in Korean.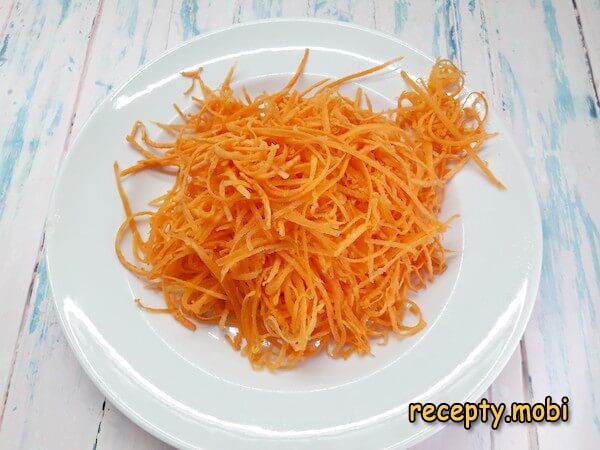 8. Chop the onion with thin arrows.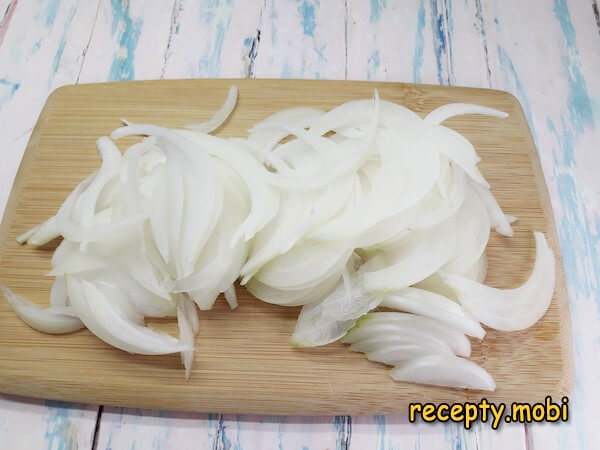 9. Finely chop frozen/fresh chili and garlic.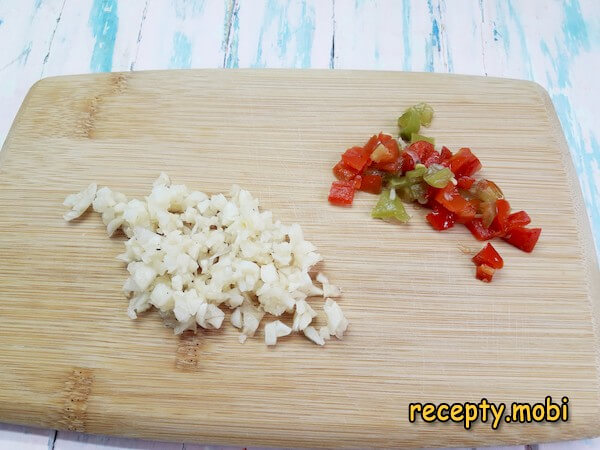 10. Grind a mix of greens (parsley, dill).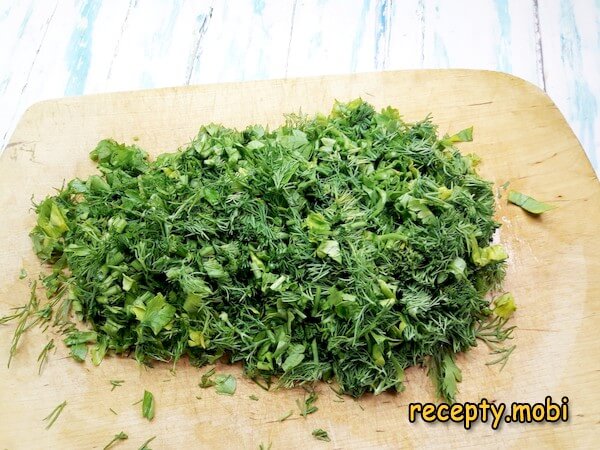 11. After the specified time, the eggplant will release juice. Squeeze out the eggplant.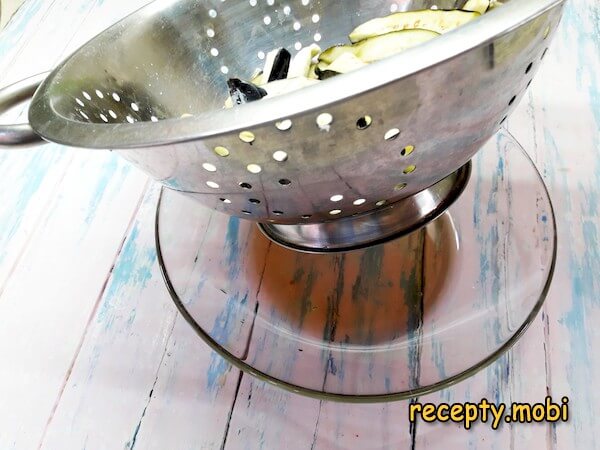 12. Transfer to a paper towel.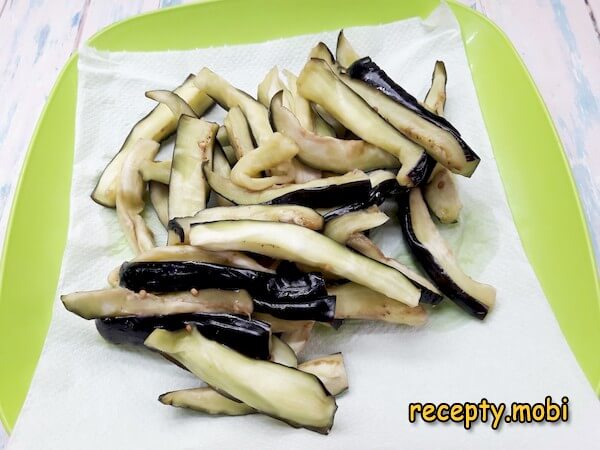 13. From above, blot with another sheet.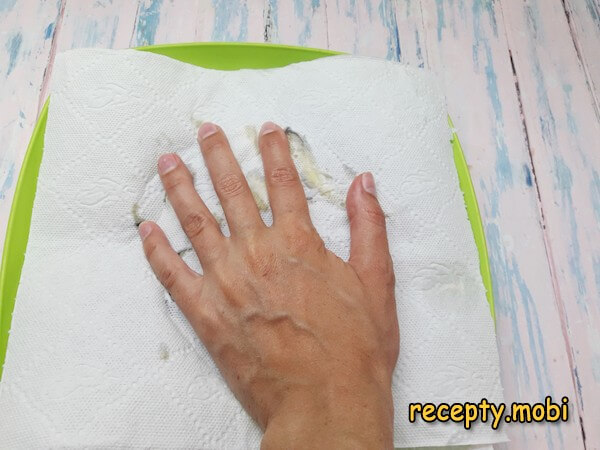 14. Heat the oil well in a frying pan. Lay out 1 layer of eggplant. Fry them over high heat until half cooked, turning over a couple of times.
15. Transfer the ruddy eggplants to a deep salad bowl.
16. Fry the coriander and black pepper in the same pan.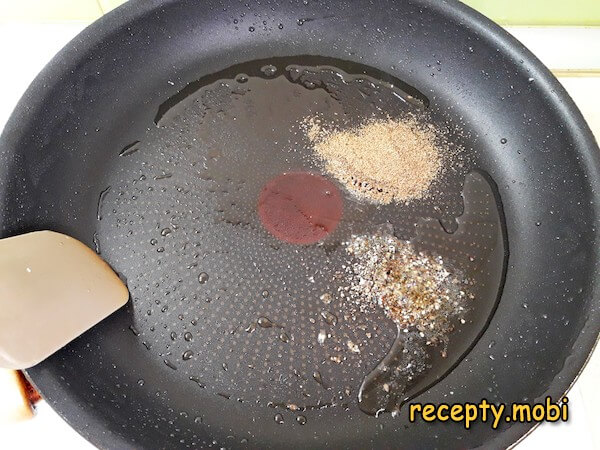 17. After a minute, add onion, chili pepper to them. Saute everything until the onion is slightly soft (about 1 minute).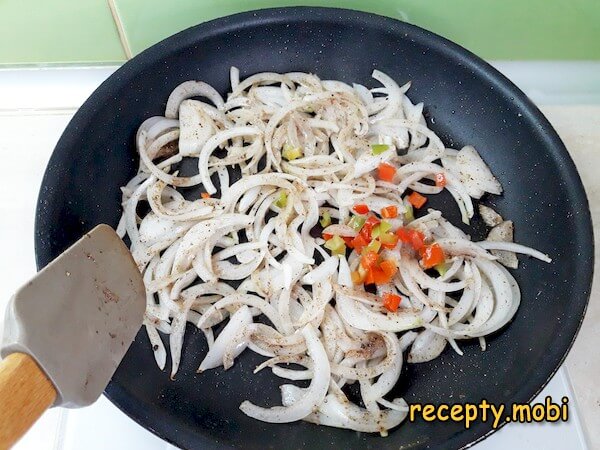 18. Add the contents of the pan to the salad bowl.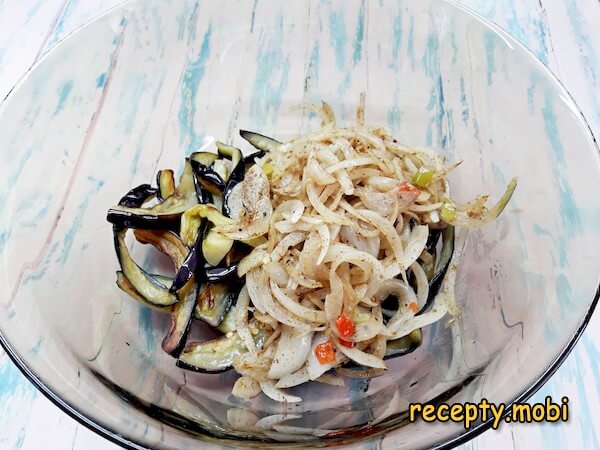 19. Put colored peppers and garlic here.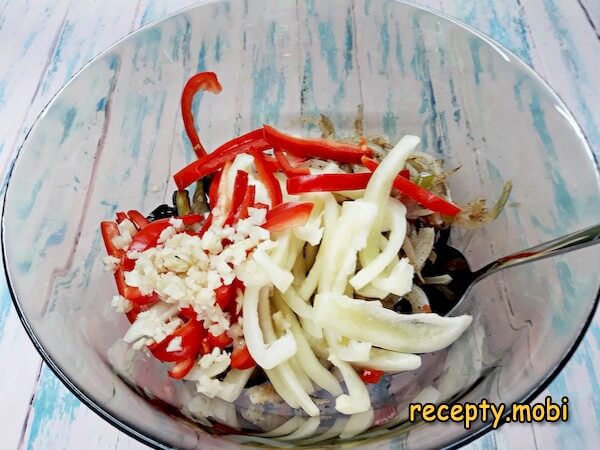 20. Next - carrots and green mix.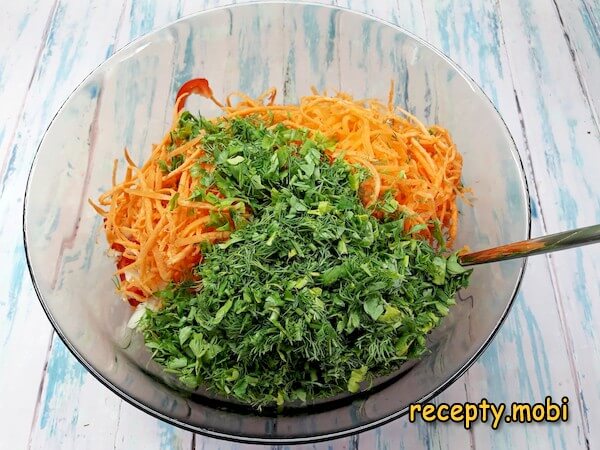 21. Be sure to fry the sesame seeds (one and a half minutes) - this will give Heh a nutty flavor.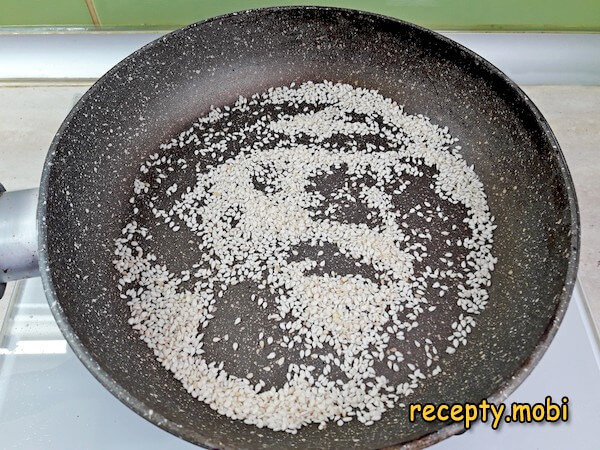 22. Transfer it to the total mass.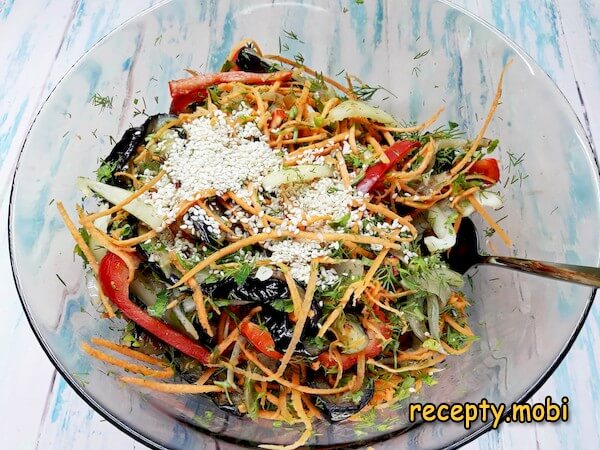 23. Separately, stir honey, soy sauce, vinegar - so that the liquid becomes homogeneous.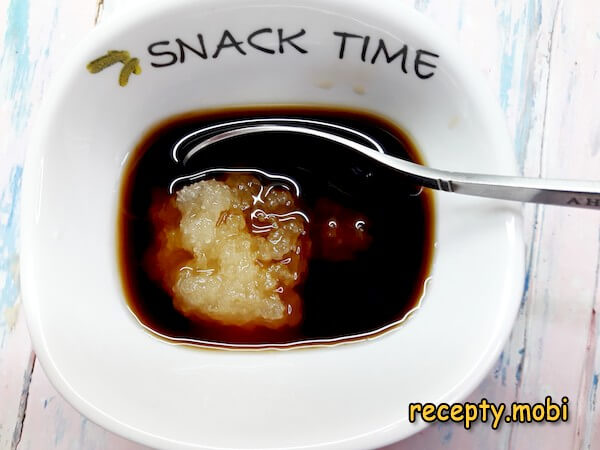 24. Add marinade to the salad, then more vegetable oil.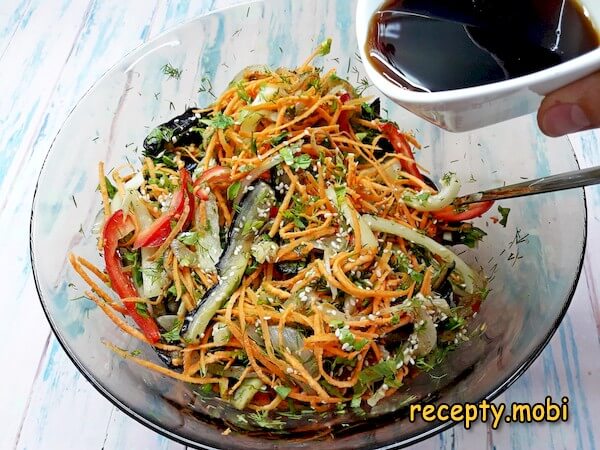 25. Mix all the ingredients well together. Tamp them with a spoon, cover with a plate and put in the refrigerator for impregnation.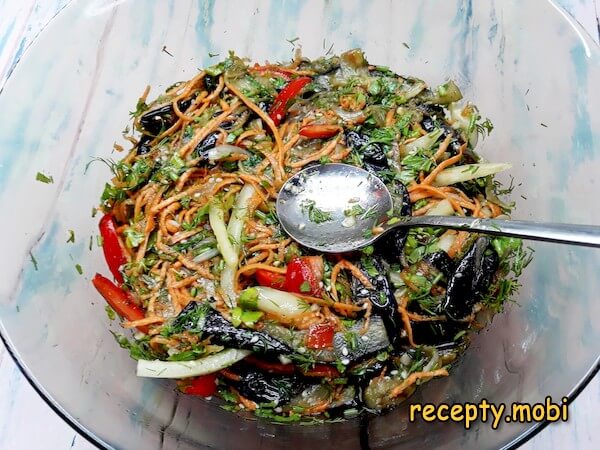 26. At least an hour later, the eggplant Hee will be ready. And the longer the salad stays in the marinade, the tastier it will become. The perfect combination of vegetables and spices make this dish desirable with both meat and potatoes. Try it, bon appetit!